Over the last couple of years, streaming services like Netflix and Disney+ have taken over as our go-to media. Their boundless library of movies and series is now our favorite way to kill time, before bedtime or to while away a lazy weekend afternoon. Streaming has gotten so big that even movie studios have realized its potential, creating special content that's readily accessible.
To fully enjoy an immersive cinematic experience, you'll need some essentials. First a beefy internet connection, a high-resolution TV, and finally, some banger audio. The first two requirements are pretty straightforward, but finding great audio is a whole other ball game.
In the olden days, to create a great home theater, you would need a whole load of speakers. You'll have to calculate the size of the room and where the speakers will be positioned. Then you'll have to mount and hang them to properly simulate the surround sound you hear in theaters. Worse of all, you'll have to find a way to connect them, often with the wires looking like a mess… Of course, all these are in the past.
JBL Soundbars elevate your home theater
Getting good audio for your home setup doesn't have to be hard. JBL's latest soundbars remove the complexity of setting up surround sound by simplifying it to a few wireless units. Their new BAR-series brings a movie theater-like experience to your home.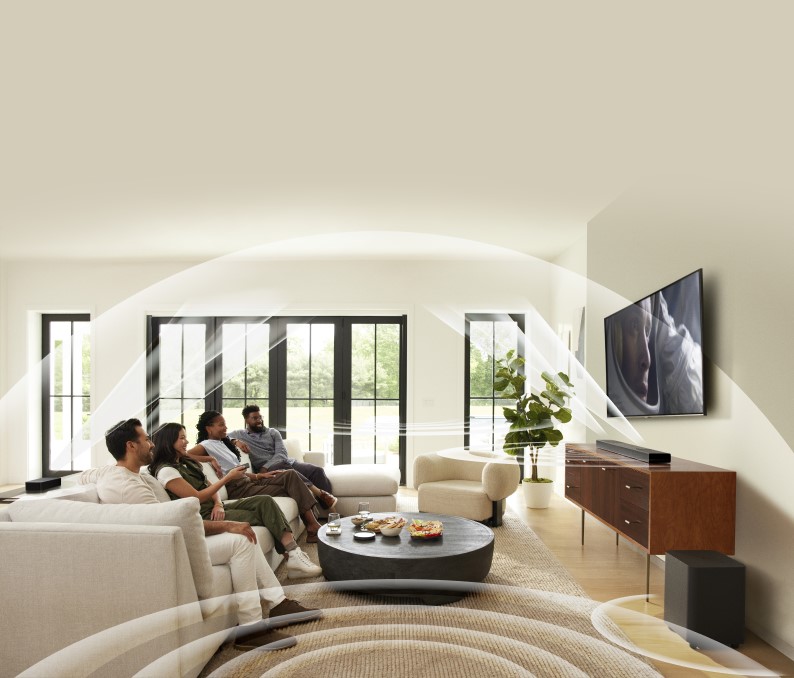 The five new soundbars within the lineup all have 3D Surround sound thanks to Dolby Atmos®, while the JBL BAR 1300 and 1000 has additional DTS:X support. This new lineup features Multibeam technology for even better 3D Surround sound capabilities. Multibeam is JBL and Harman's proprietary tech that basically uses an angled speaker array within the soundbar to "beam" sound to your walls and create the 3D Surround sound.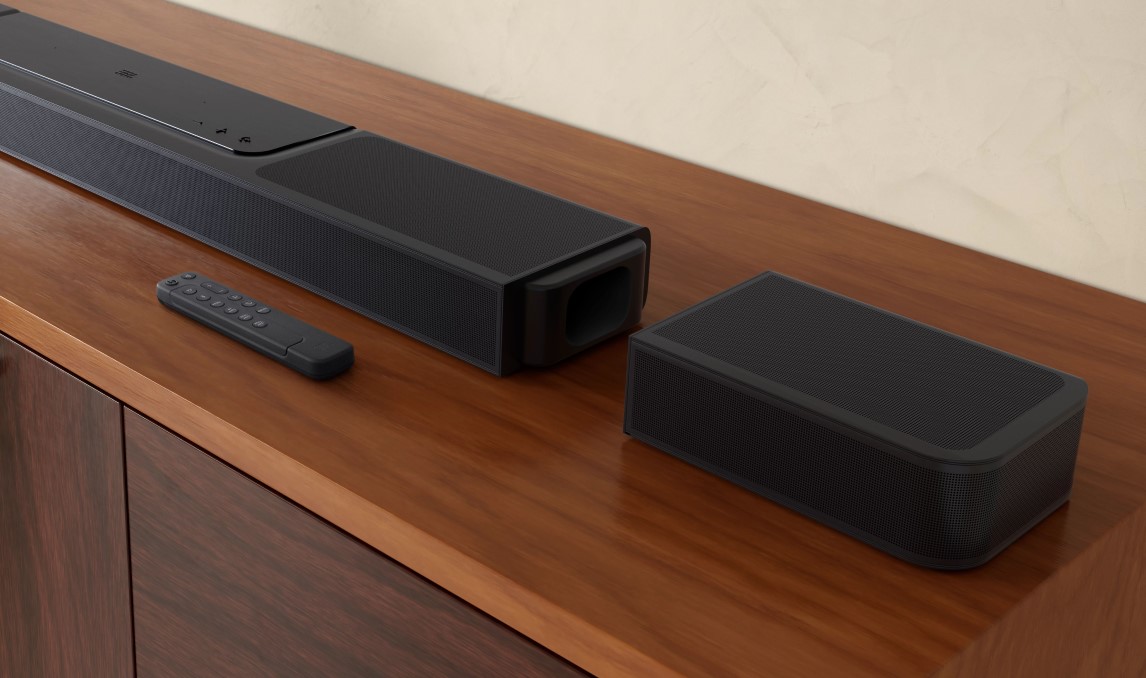 The soundbar learns the acoustic of the environment it is in thanks to the built-in microphone it uses during calibration. It uses the reflection of the beams to determine the optimal surround sound.
The BAR-series also have JBL's PUREVOICE, a voice enhancement technology that automatically optimizes voice clarity in movies even during scenes where loud sound effect takes over.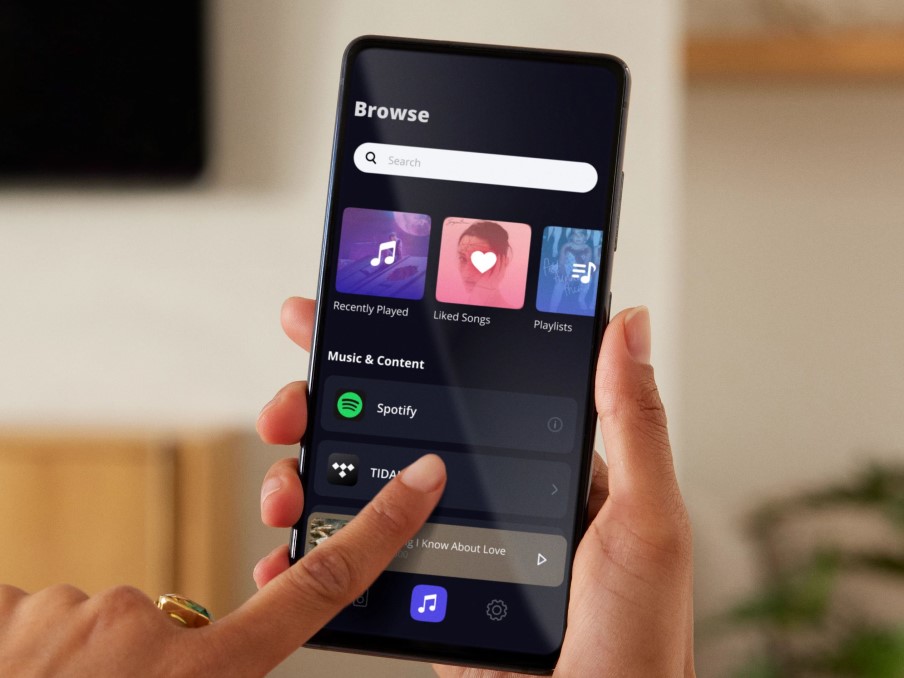 All JBL BAR soundbars also can connect to the JBL ONE App which provides an equalization setting to match your own listening profile. You can also use the app to control all the speakers or play your playlist.
Finally, all BAR-series have Spotify, YouTube Music, Amazon Music, AirPlay 2, Alexa M2M, and Google Chromecast built- in. You can just set it up with your voice assistant-enabled device (smartphone or smart speaker) and you can use it to do commands.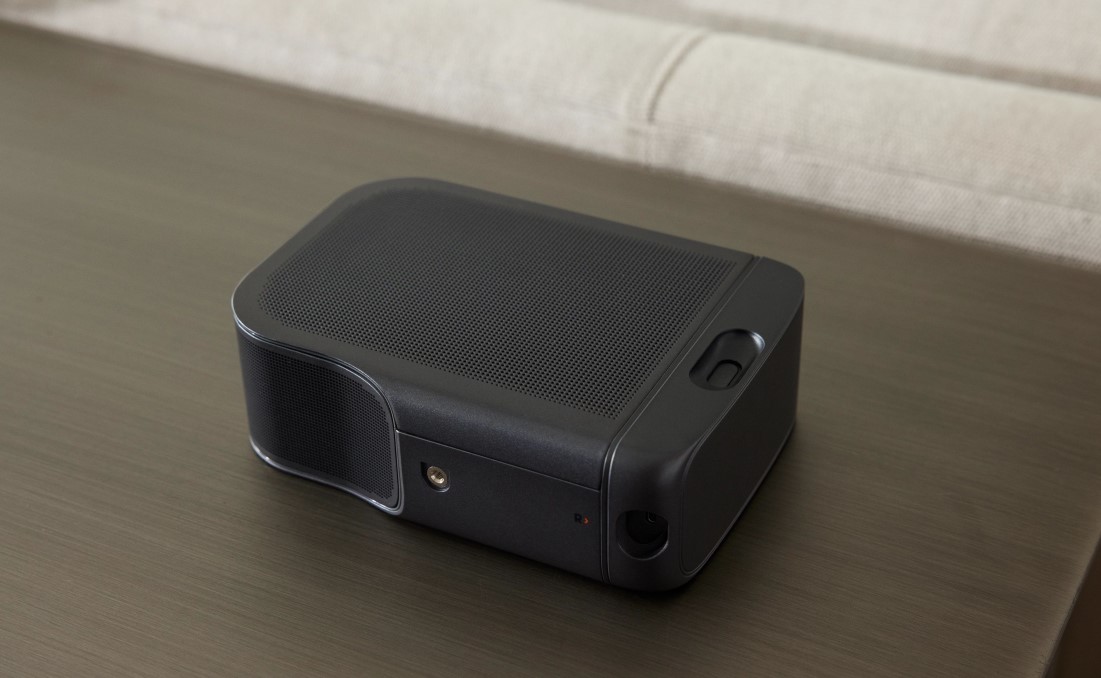 Other features of the BAR-series include wireless detachable speakers (on some models). These rear speakers have rechargeable batteries within them which you can charge by reattaching them to the main unit after you're done watching a movie.
The right JBL BAR Soundbar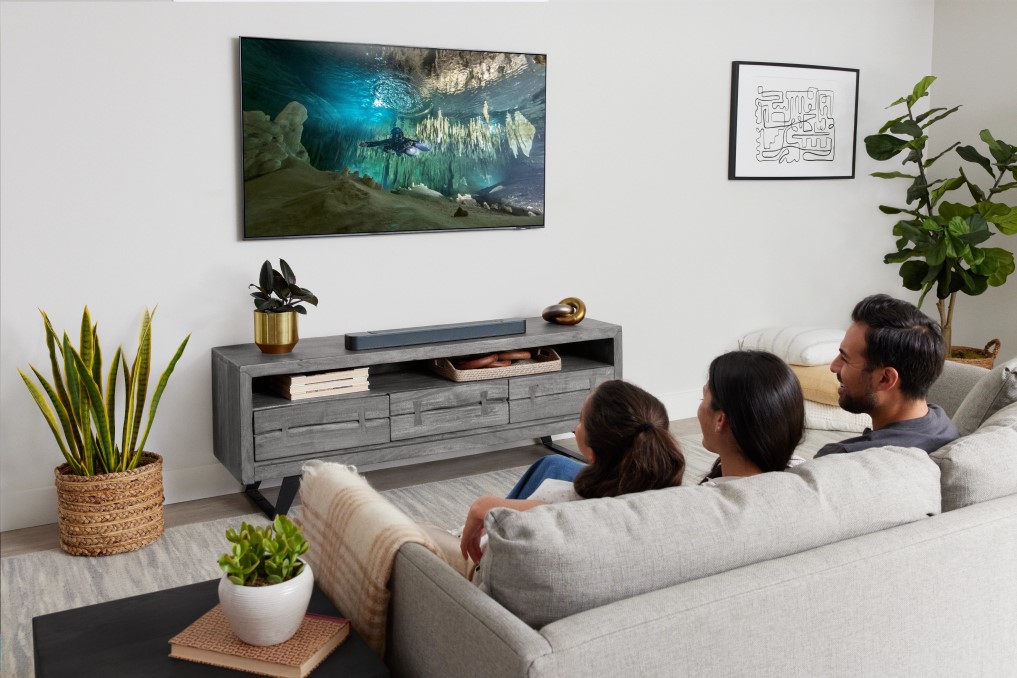 JBL BAR 300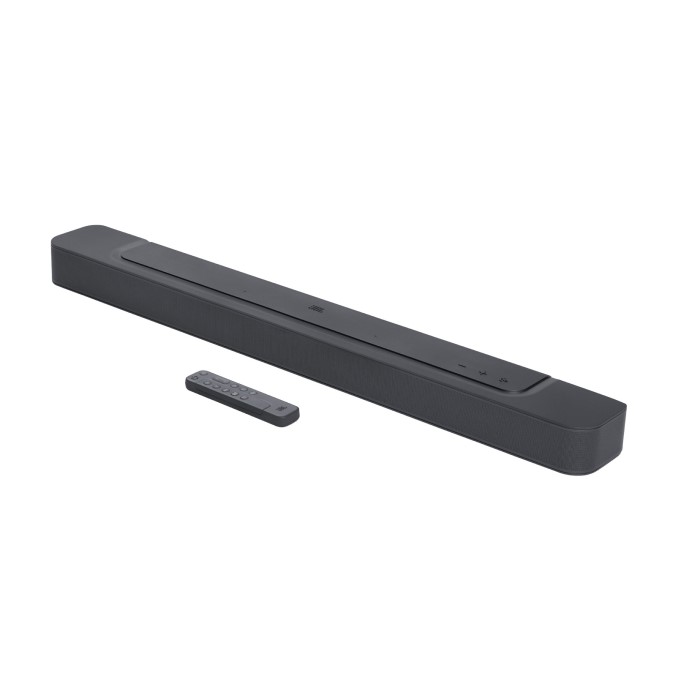 The JBL BAR 300 can be considered the youngest sibling in the BAR-lineup. This 5.0-channel soundbar is a compact all-in-one soundbar perfect for homes that don't have much space to work with. Its 260W output still packs a punch and still offers immersive sounds. Like the rest of the series, the BAR 300 has MultiBeam which enables 3D surround sound even without the additional wireless speakers.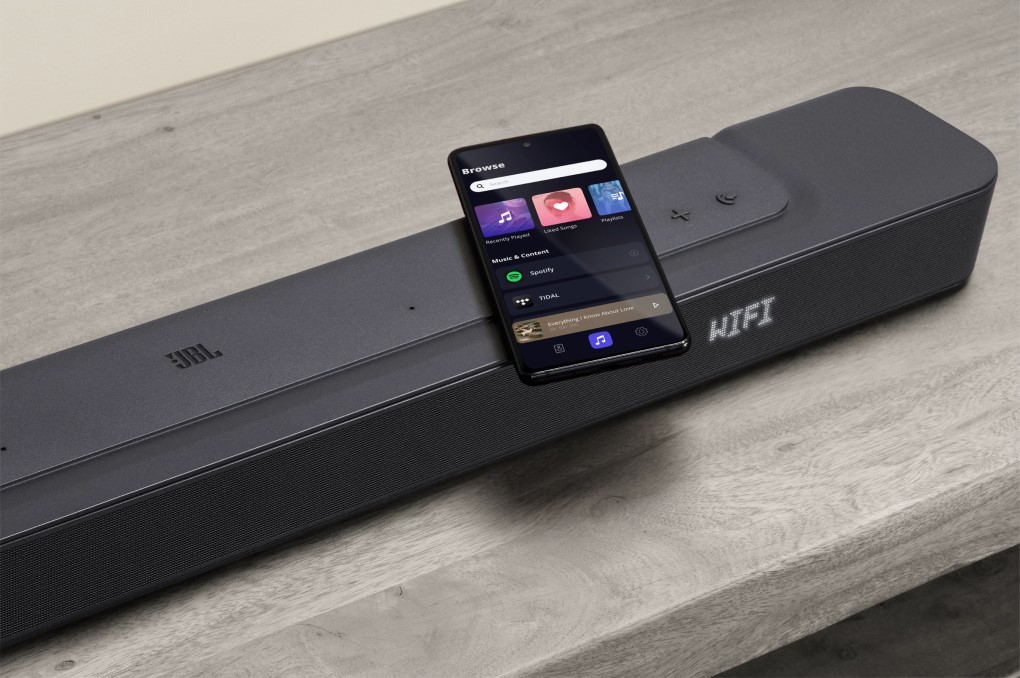 JBL BAR 500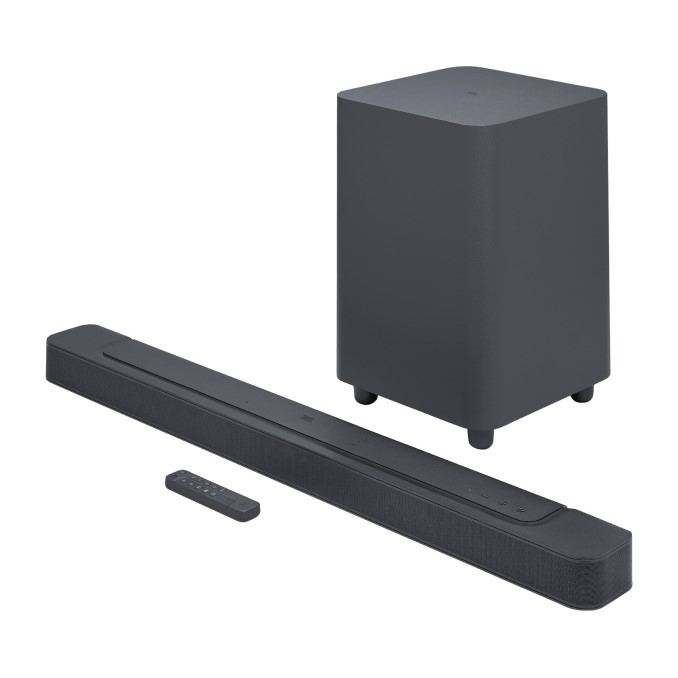 The JBL BAR 500 is one of the two models that doesn't have detachable speakers. This 5.1-channel soundbar still offers 3D sound thanks to the Dolby Atmos surround and JBL's MultiBeam system. It still has a powerful 590W output which can still provide an immersive experience. It's also the last model in the lineup that has the 10-inch subwoofer.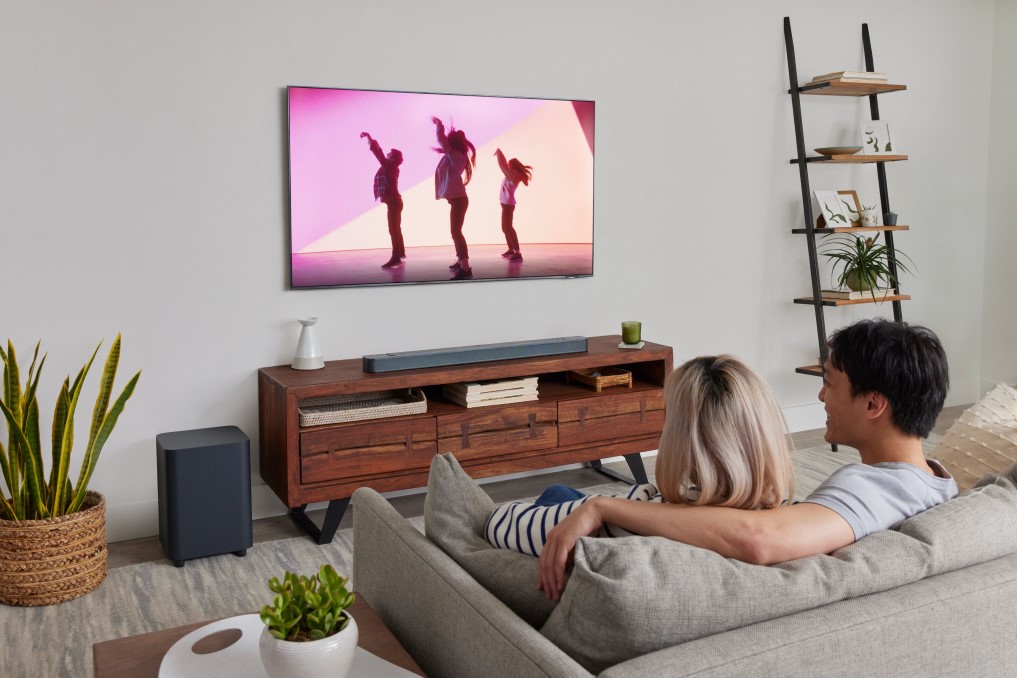 JBL BAR 800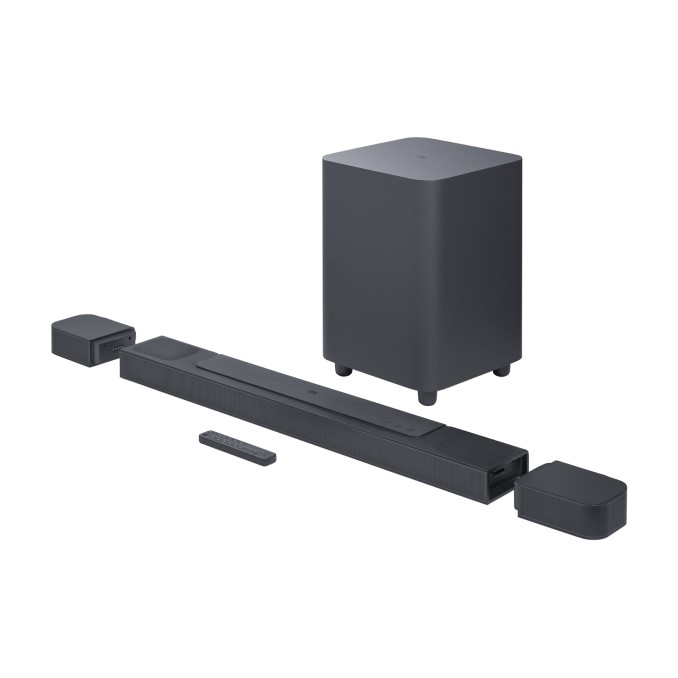 The JBL BAR 800 is the perfect mid-ground in the BAR-lineup with its 5.1.2- channel and 720W output. It still offers a 3D surround experience with the detachable wireless speakers as well as the two up-firing drivers. It also has the same 10-inch subwoofer similar to the two much more expensive models.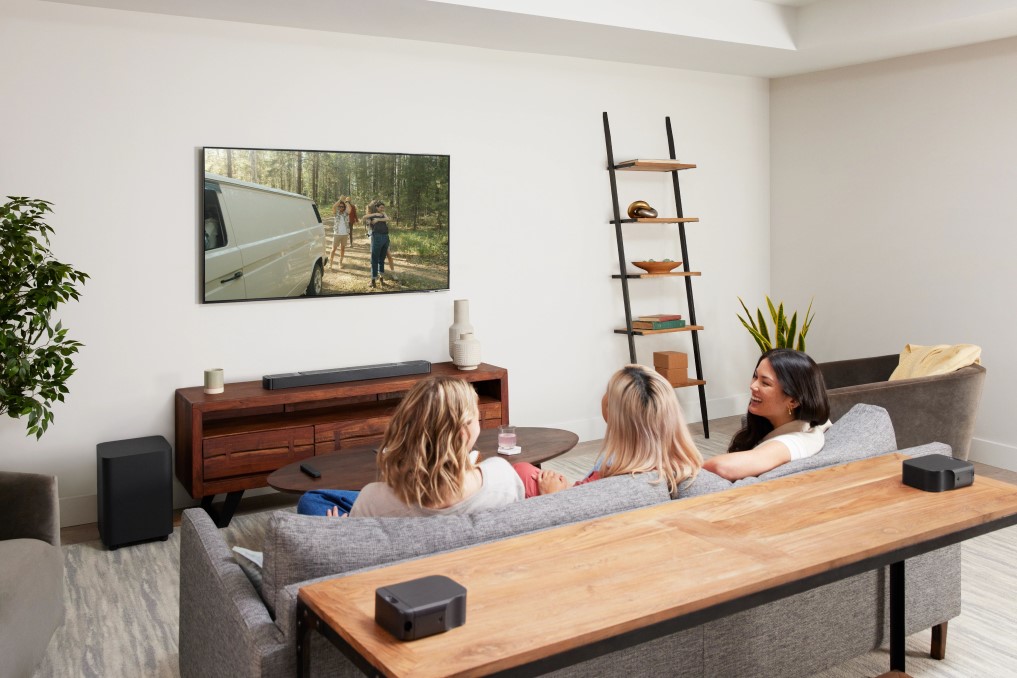 JBL BAR 1000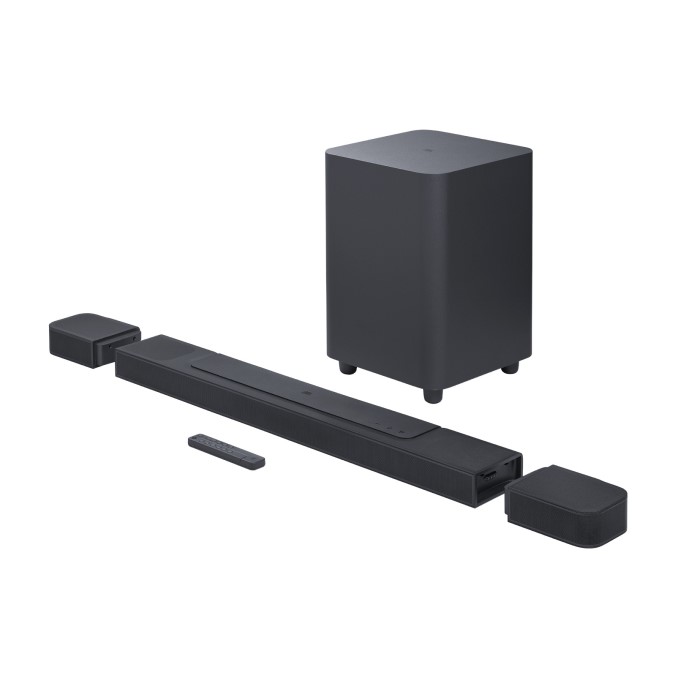 The JBL BAR 1000 is a 7.1.4-channel soundbar that delivers a panoramic 3D surround sound. It has four up-firing drivers (two in the main unit, and two more in the detachable speakers) that offer a realistic height effect. It also has a 10-inch wireless subwoofer. Placed just beneath the BAR 1300, the JBL BAR 1000 outputs 880W, which still offers an immersive sound experience.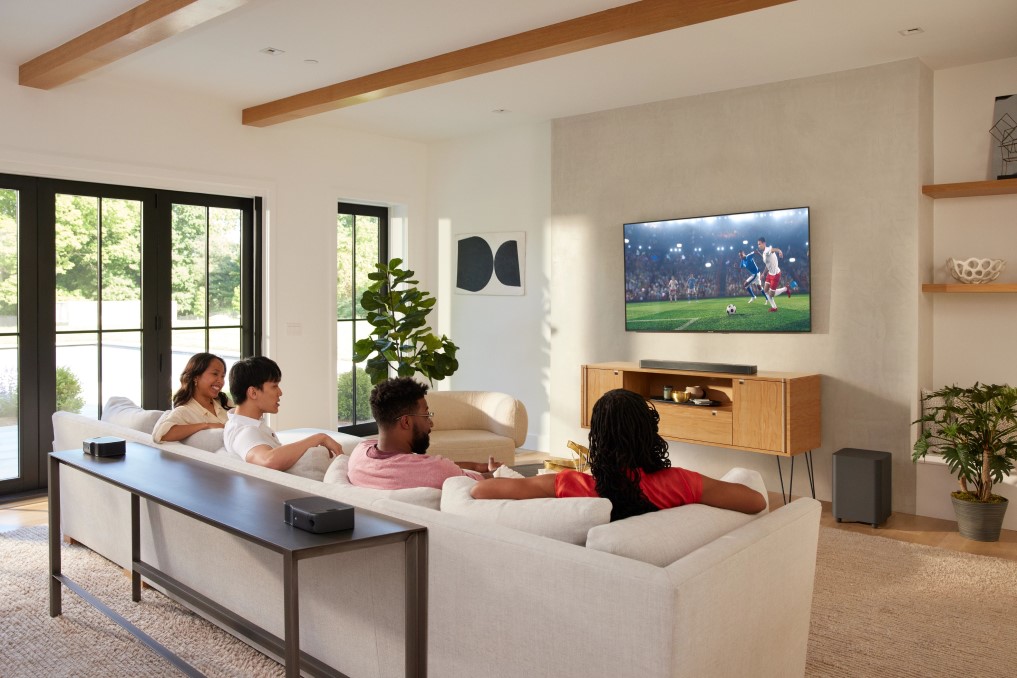 JBL BAR 1300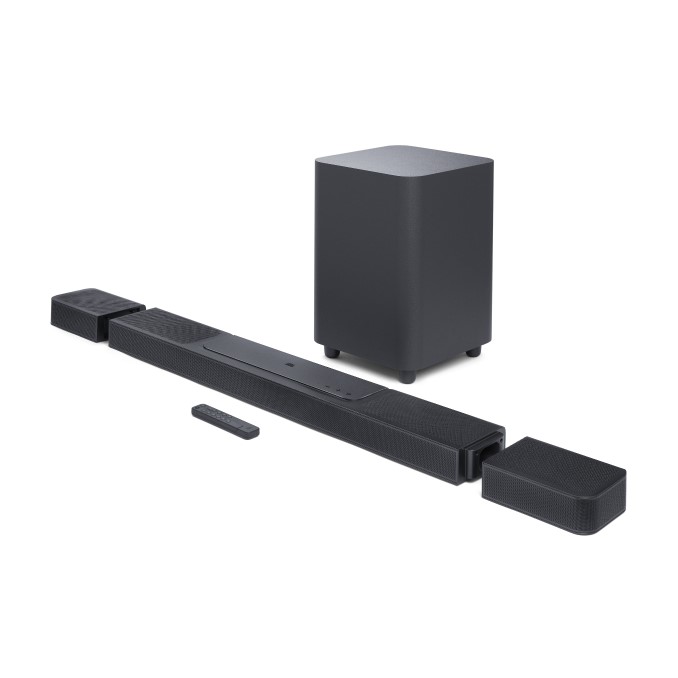 The JBL BAR 1300 is the crème de la crème in the lineup. This soundbar is the ultimate 11.1.4-channel soundbar and delivers the best 3D cinematic experience. It's rated for 1170W output making it the most powerful in the lineup. The 11 audio channels have 6 up-firing drivers so you can get the most realistic height effects. It is also one of the three models that feature detachable wireless surround speakers. The two detachable speakers can be used anywhere as a standalone Bluetooth speaker. Lastly, the JBL 1300 features a 10-inch subwoofer.