Fill your home with immersive sound and journey through a new cinematic experience with the new JBL soundbar series. Sleek, functional, and feature-packed, the new JBL soundbar series is designed for thrill-seekers and individuals with an ear for quality, uncompromising sound. These include film buffs, melomaniacs, gamers, dancers, producers, digital creators, girl bosses, moms on-the-go, and your neighborhood Zumba titos and titas!
The new JBL soundbar lineup consists of five new models, each with its own curated components to meet the needs of a diverse market: JBL Bar 1300, JBL Bar 1000, JBL Bar 800, JBL Bar 500, and JBL Bar 300. Whether it's for a fully-furnished home theater, a family flick in the living room, or a casual screening in the bedroom or study, JBL has the perfect sound just for you.
Feature-packed soundbars for movie theater quality every day
Grab your popcorn! It's time to bring the movies into your home. Gone are the intrusive background noise, audio distortions, and incomprehensible dialogues. JBL presents an innovative range of soundbars all with built-in Dolby Atmos® technology for that immersive, jaw-dropping 3D surround sound. The soundbars have Purevoice technology, a voice enhancement feature that optimizes voice clarity for crystal clear dialogue even when loud sound effects take over. You can also personalize the sound through the JBL One App, which lets you control your speakers and stream your favorite tracks. The soundbars can be operated through a voice assistant-enabled device such as Alexa, Google Assistant, or Siri. Essential for everyday leisure and practical use, the JBL Soundbar Series can connect with your go-to channels like Spotify, YouTube Music, Amazon Music, Apple Music, AirPlay 2, Alexa MRM, and Chromecast built-in.
The lineup: JBL Soundbar Series
The JBL Bar 1300 has the ultimate 3D surround experience that will blow you away! Complete with high-tech features that create bold, powerful sound, you will feel as if you've been transported to a whole new world–be it an action flick or a 90s romcom!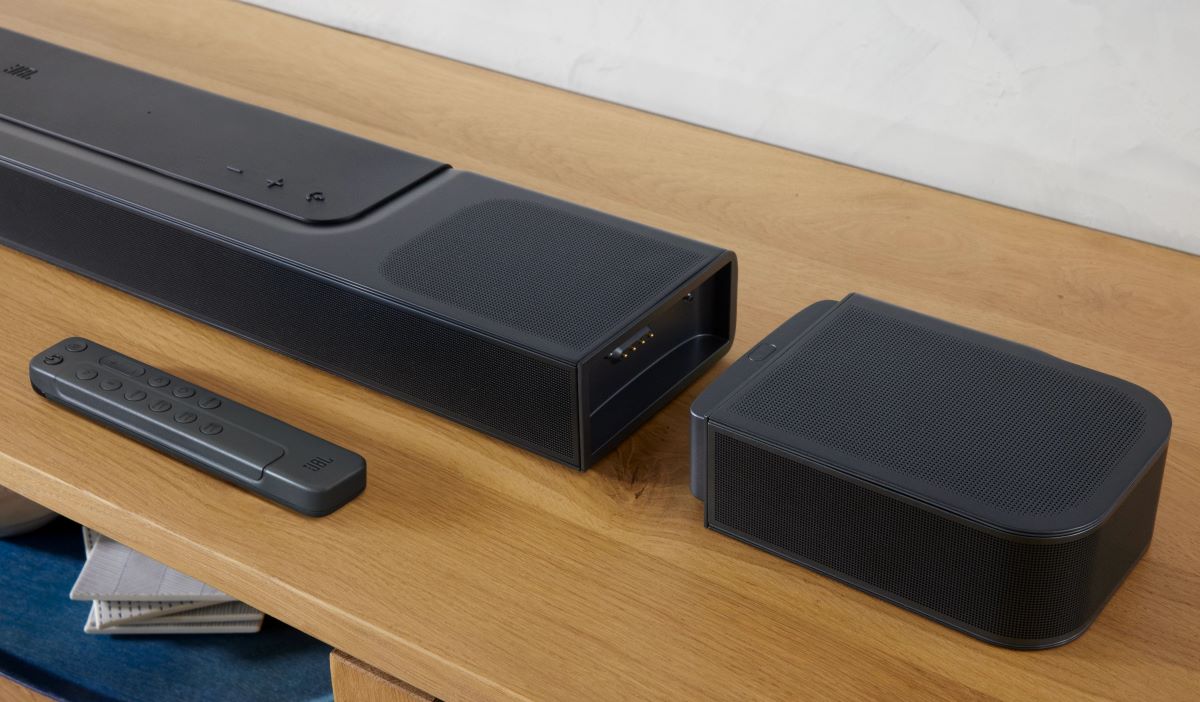 Get the most ecstatic rush with the JBL Bar 1000! Game rooms and man caves can't be complete without it–it's the ultimate audio essential that lets you experience movies, music, and games with sound that puts you right in the middle of the action.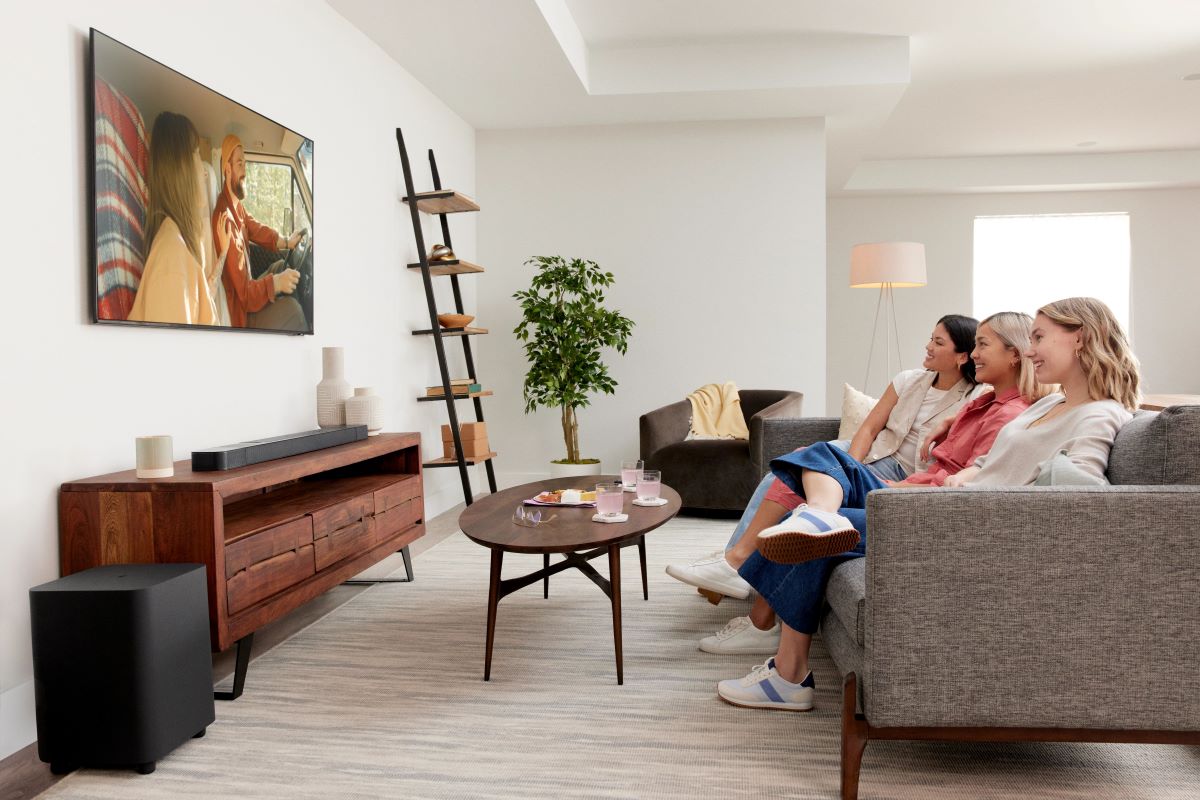 Looking for a smaller setup without compromising on sound? JBL has it for you with the new JBL Bar 800. Offering a 3D cinematic experience with the simplest setup, it's definitely an audio must-have that goes above and beyond!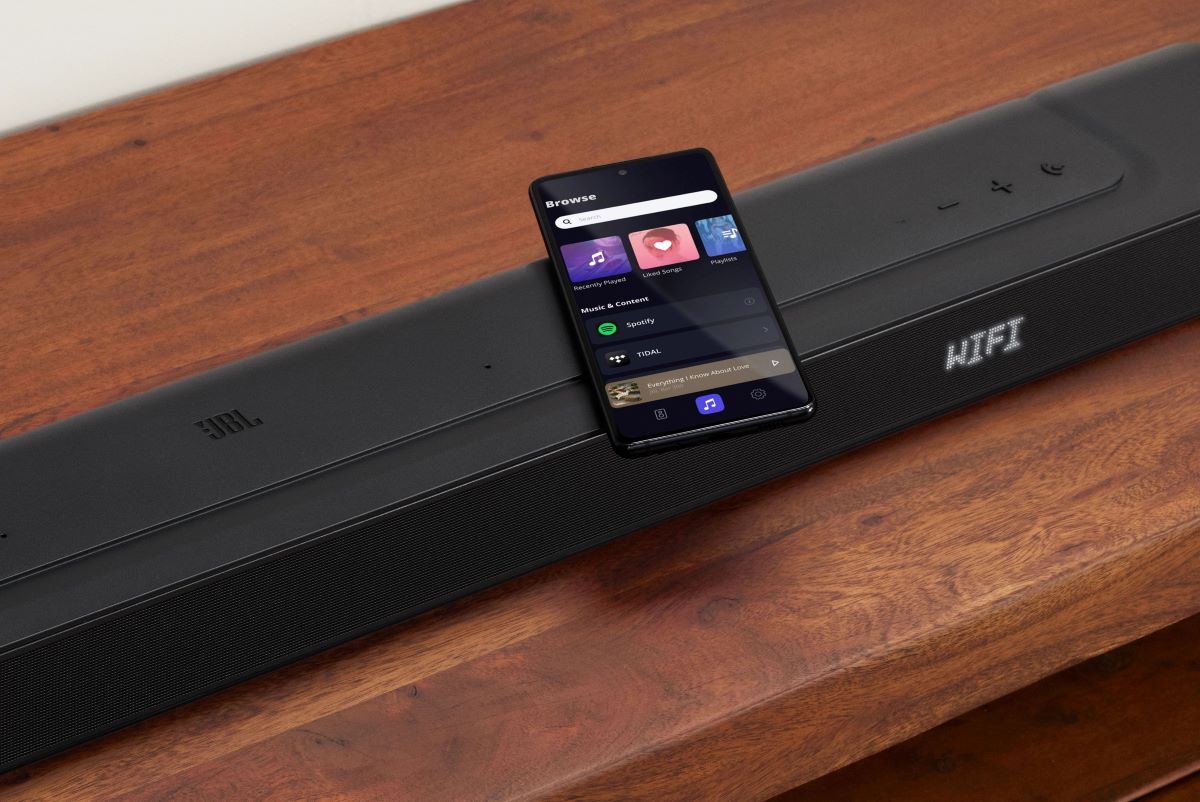 Get up and move to the beat with JBL 500, which reveals amazing 3D sound with thrilling bass! A home essential that keeps you groovin'—whether you're working, studying, exercising, playing video games, flick-viewing, or whatever you're in the mood for.
Finally, the JBL 300 is an easy-to-setup, all-in-one soundbar with extraordinary sound packaged in a sleek compact design. It's exactly what you need for your home office, study, or bedroom — just put on your favorite show and take a quick escape from the daily grind!
For more information, visit https://www.jbl.com.ph/.