"Buyers Beware!" PIAA PH warns consumers who might be misled into purchasing a fake OTO STYLE HORN.
These knock-offs are priced cheaper than authentic PIAA OTO Horns. However, there are ways to immediately spot if what you are buying with your hard-earned cash is the real deal or not. 
Check the packaging
The original PIAA OTO Horn box has a higher resolution depth of detail of the Horn image, while the fake ones have no depth, the image is flat and stretched out.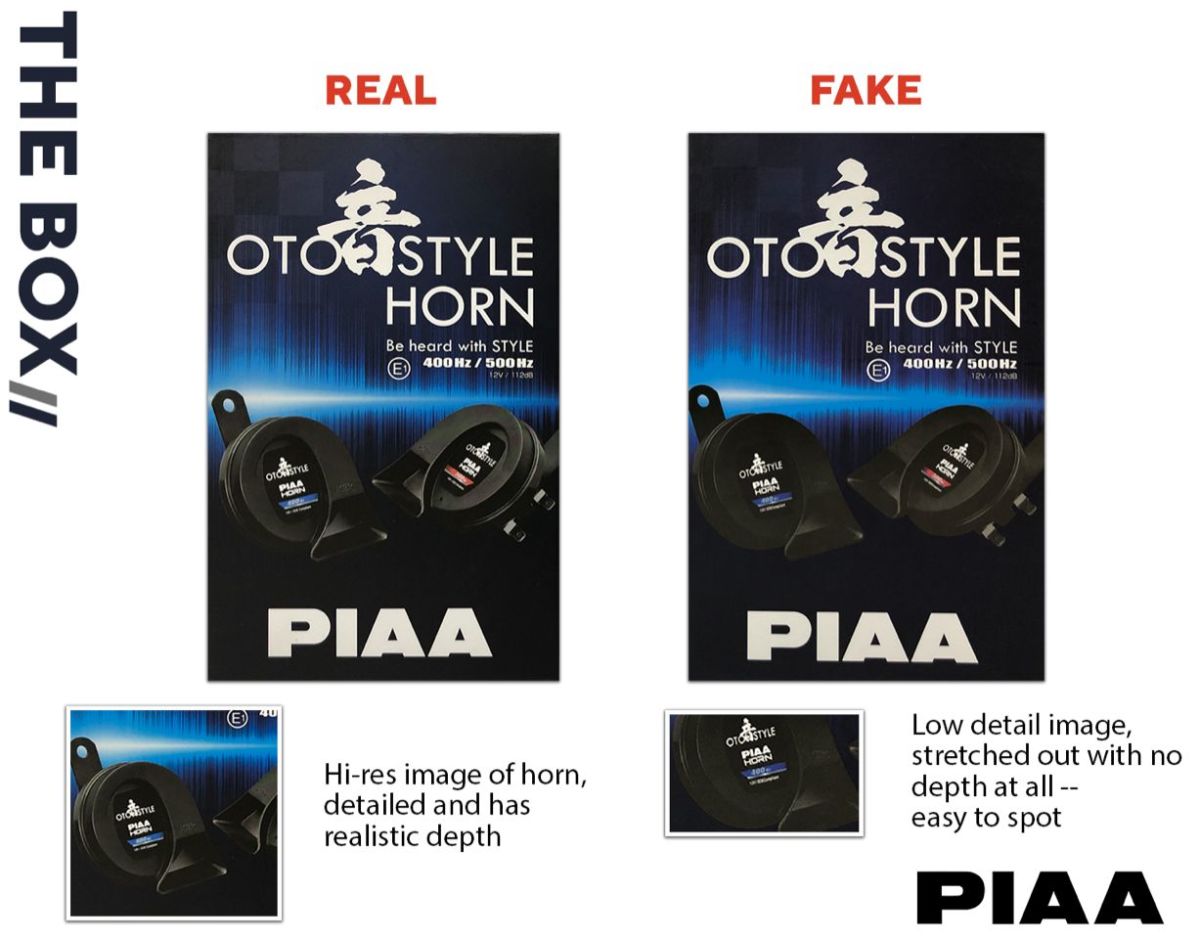 Check the decals
The decals of the original PIAA OTO HORN box uses a stylized "R" in the word "HORN". The reflective material of the sticker paper used is also thinner, more delicate, and premium.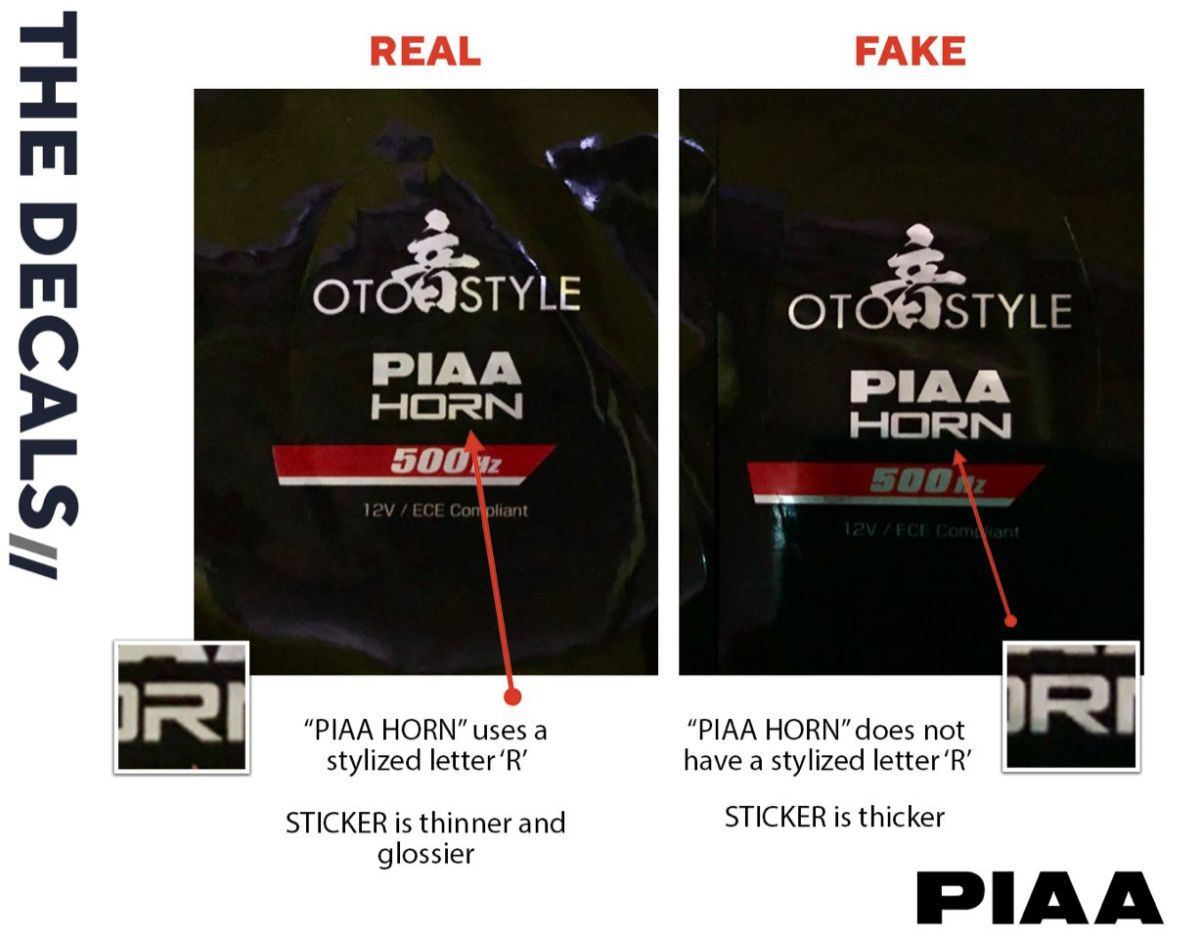 Check the product markings
The original OTO Horn product has the correct PIAA logo — wider letters and no spaces in between the letters; has deep and cleaner etchings of the logo and the product specifications. The body of the horn itself is slimmer.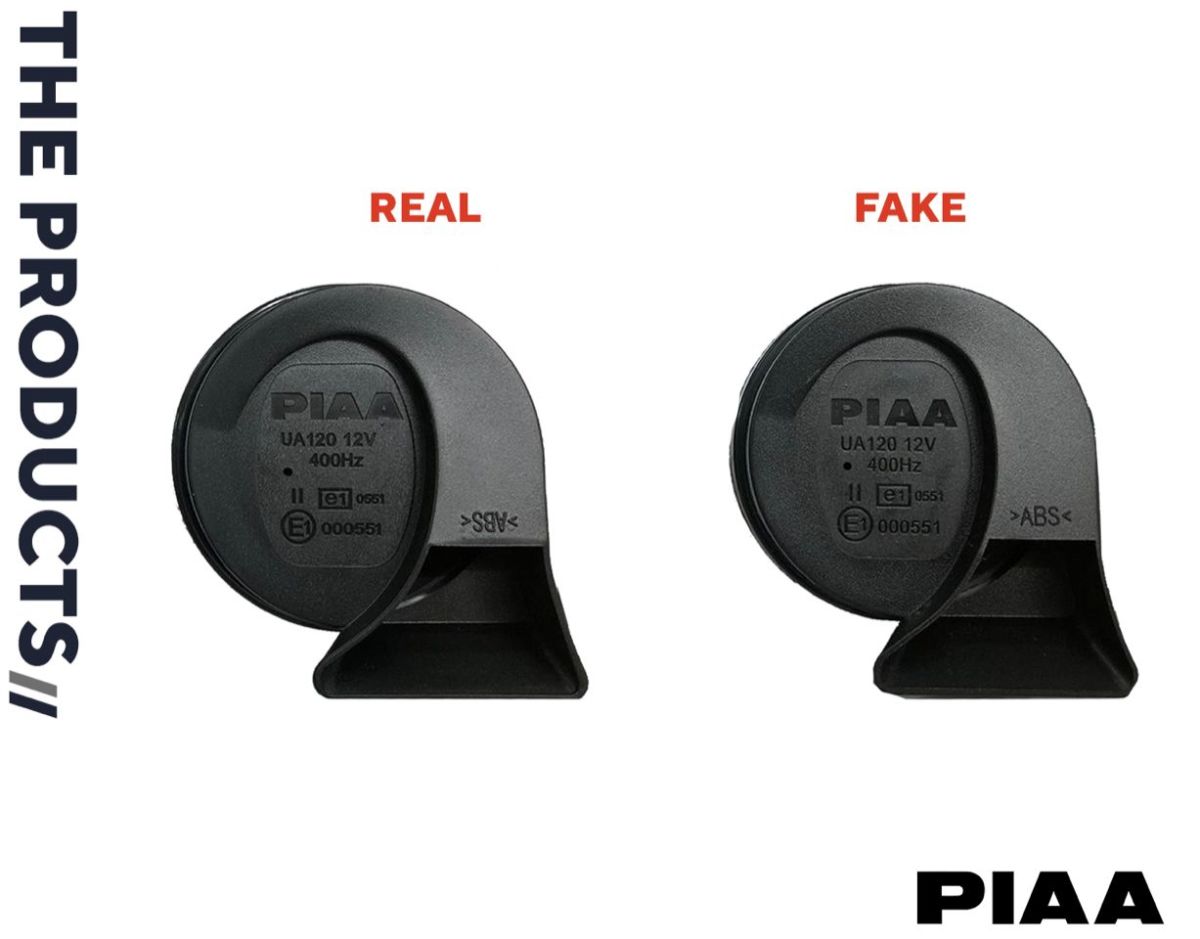 The original OTO Horn has an upside-down ">ABS<" mark, while the fake version's mark is right-side up.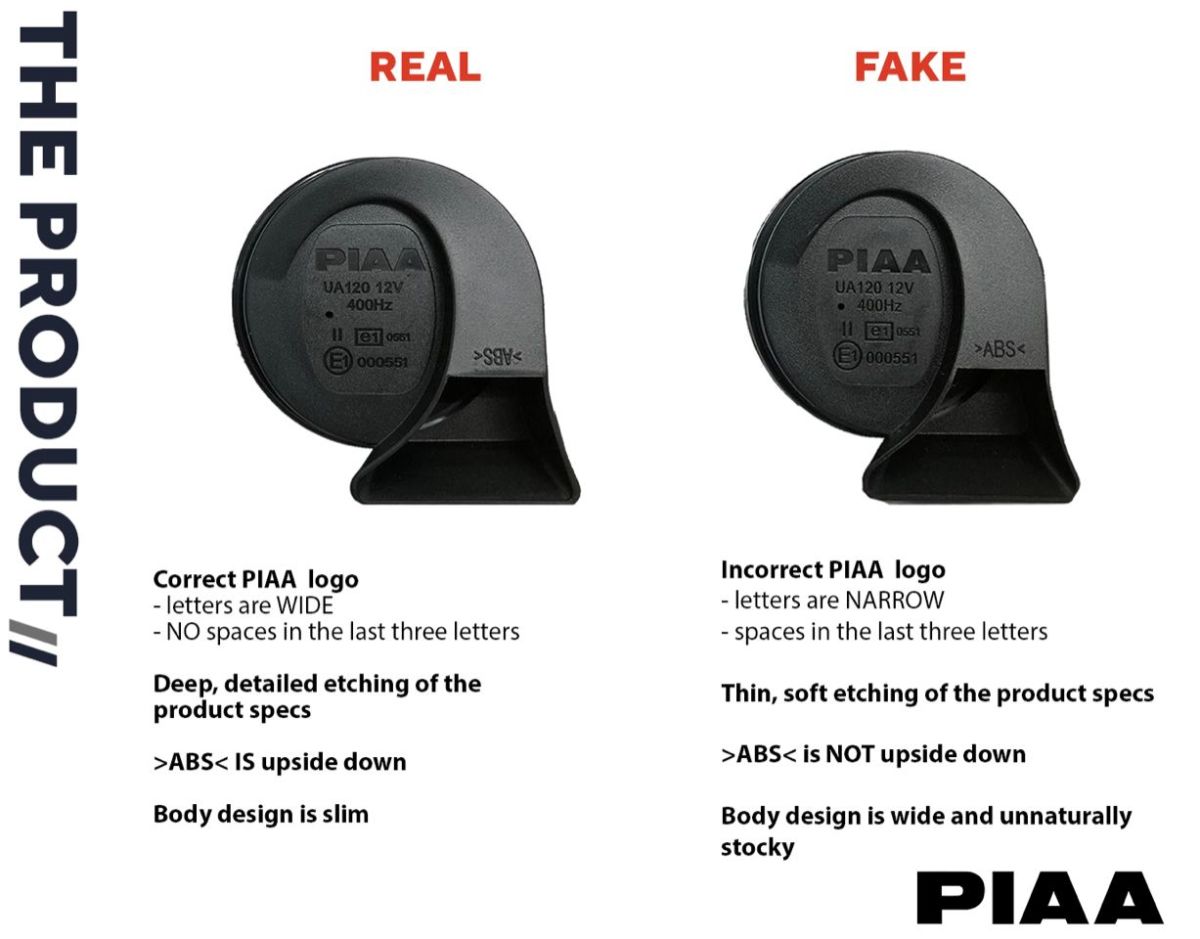 Check the sound of the horn
The actual sound of the fake horn is completely different from the original PIAA OTO Horn.
PIAA products, from lights to automotive horns have undergone stringent testing; and have been subjected to a lengthy research and development time to never compromise quality, reliability, and safety.
PIAA PH is in the process of taking legal action against the sellers of these fake PIAA products for the safety of the public. In the meantime, the brand urges consumers to be vigilant and to only purchase from official and accredited dealers. 
To learn more, customers can reach PIAA PH through its official Facebook page (www.facebook.com/PIAA.PH), official Instagram account (@piaa.ph_official), and official sales line (0917-5754812).