(Manila, Philippines, November 2017) – Sony announces three new wireless and two wired h.ear headphones and matching Walkman® to suit the music-loving, style-conscious millennial. While maintaining a simple stunning design, colors are refreshed and specially curated with influences from the latest fashions; the five new shades are named: Horizon Green, Twilight Red, Grayish Black, Pale Gold and Moonlit Blue. With different mid hues, these colors were designed to fit harmoniously into your lifestyle and express your own taste. The new NW-A40 Series Walkman® is available in the same colors so you can enjoy High Resolution Audio with a stylish combination.
h.ear is engineered for maximum comfort while remaining stylish, these wireless BLUETOOTH® headphones have a high sound quality, for perfect listening while making you the envy of your friends and fellow commuters.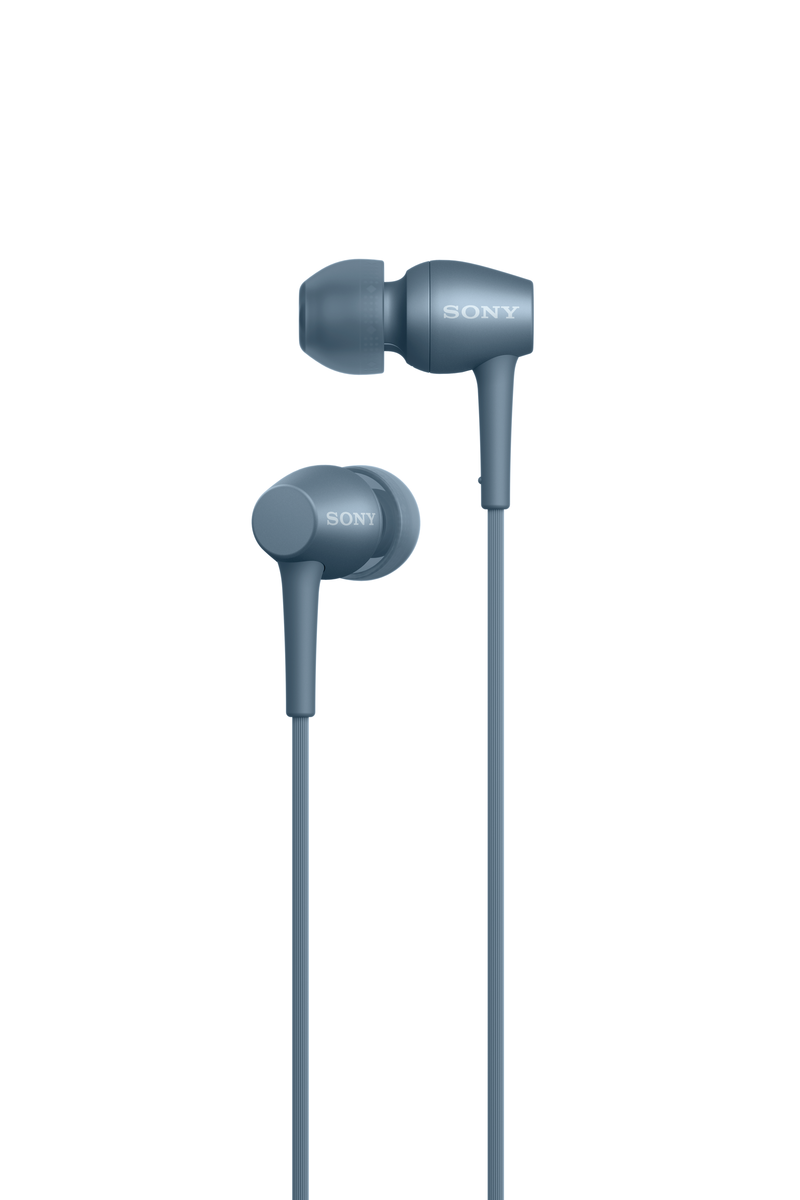 The new Sony | Headphones Connect app available for the wireless headphones gives you more control over what and how you listen, and the equalizer will adjust the music to your preferences. The sound effects let you choose from Arena, Club, Concert Hall or Outdoor Stage so that you can feel the sound as if you were in a live venue.
 Minimal size, maximum quality
The compact design of the h.ear on 2 Mini Wireless (WH-H800) means these cute comfortable on-ear wireless headphones are minimalistic and lightweight, perfect for switching on as you head out and then fitting neatly in your bag when you get to your destination.
High quality wireless sound with LDAC™ or DSEE HX and Hi-Res Audio capability with cable, the h.ear on 2 Mini Wireless headphones are small and light but definitely mighty. And they certainly do not compromise on battery life as you can keep these on for up to 24 hours without needing to charge them again. Or get 90 minutes power from recharging for just 10 minutes.
Cancel out the noise and head out in style
The h.ear on 2 Wireless NC (WH-H900N) brings wireless noise-cancelling technology with touch control in the around-ear style. Easily skip songs with touch control, or if you prefer to use the Headphones Connect app, you can control everything from your smartphone. Ambient Sound and Quick Attention modes are a smart way to control your listening experience on the move.
Battery life is key here too as the h.ear on 2 Wireless NC has 28 hours of battery life and Quick Charging for just 10 minutes to get 65 minutes more life in these Hi-Res compatible headphones, giving you the best in audio quality all day long.
Bringing comfort to every call
Perfect for listening to music, taking calls and so much more, the h.ear in 2 Wireless (WI-H700) is the wireless behind-the-neck style option of the series. With a magnet clip to secure at the ends, this pair takes away the hassle with wires and benefits with a handy call vibration to notify you of incoming calls. With 8 hours of battery life in such a compact size, the h.ear in 2 Wireless fits seamlessly into your everyday life.
Easy listening
An updated version of the popular h.ear in headphones (MDR-EX750AP) just for in-ear form factor lovers is the h.ear in 2 (IER-H500A) which features simplicity in the new h.ear series colour palette coupled with high-end components to ensure precise, detailed sound.
The perfect music player for your new headphones
The NW-A40 series Walkman® is classy, compact and a complete colour match with the second generation h.ear series.
It is compatible with Hi-Res Audio and has an S-Master HX™ digital amplifier built in, with DSEE HX™ it will upscale your existing library of music while also being able to play DSD files, it works as a USB DAC for your PC music files. This digital music player is also compatible with MQA™ file format.
Ambient Sound and Noise Cancelling modes are available when you use the headphones included in box with NW-A45HN, this Walkman® can easily adapt to your surroundings to provide the best sound experience.
Wireless connectivity by BLUETOOTH® technology offers an alternative way to use it out and about. In addition to that, being LDAC™ and Qualcomm® aptX™ HD audio compatible give you options for how you use it.
The A40 series is smartly designed with a small 3.1 inch touchscreen for a simple to use graphic interface with easy navigation, as it has less layer screen options. Boasting up to a huge 45 hours of battery life, you can take this Walkman® with you all day and night without worrying about running out of battery.
The WH-H900N, WH-H800, WI-H700, MDR-H600A and IER-H500A will be available in Sony Centers and authorized dealers nationwide starting October 20, in Horizon Green, Grayish Black, Twilight Red, Pale Gold and Moonlit Blue.
The NW-A45/NW-A45HN and NW-A46HN in 16GB and 32GB (respectively) will be available in Sony Centers and authorized dealers nationwide starting October 20, in Horizon Green, Grayish Black, Twilight Red, Pale Gold and Moonlit Blue.
The WF-1000X, WI-1000X and WH-1000XM2 will be available in Sony Centers and authorized dealers nationwide starting October 20.