Canon's smallest and lightest photo printer to-date, the Canon Mini Photo Printer, instantly prints photos without using ink.
The Canon Mini Photo Printer utilizes Zero Ink Technology from ZINK, a dry-printing technology that enables printing in color without ink cartridges. The pocket-friendly printer can produce 2×3-inch glossy smudge- and scratch-resistant photo prints with peel-and-stick reverse side for posting on smooth surfaces.
It has a built-in battery, button for pairing with a Bluetooth-enabled device, color baseplates and dove-white two-tone design, as well as a supplementary Canon Mini Print Mobile app, available free for download on iOS- or Android-run devices.
The Canon Mini Print Mobile app allows features an  in-app camera and access to online albums, including Facebook, Instagram, Google Drive, and Dropbox. It also comes with an extensive library of photo-editing tools, creative filters, photo frames, creative stamps, text boxes, and features such as augmented reality (AR) face distortion and a doodle feature. The app also allows collage printing of up to four images, or a tile print function that creates an enlarged print made up of four or nine prints.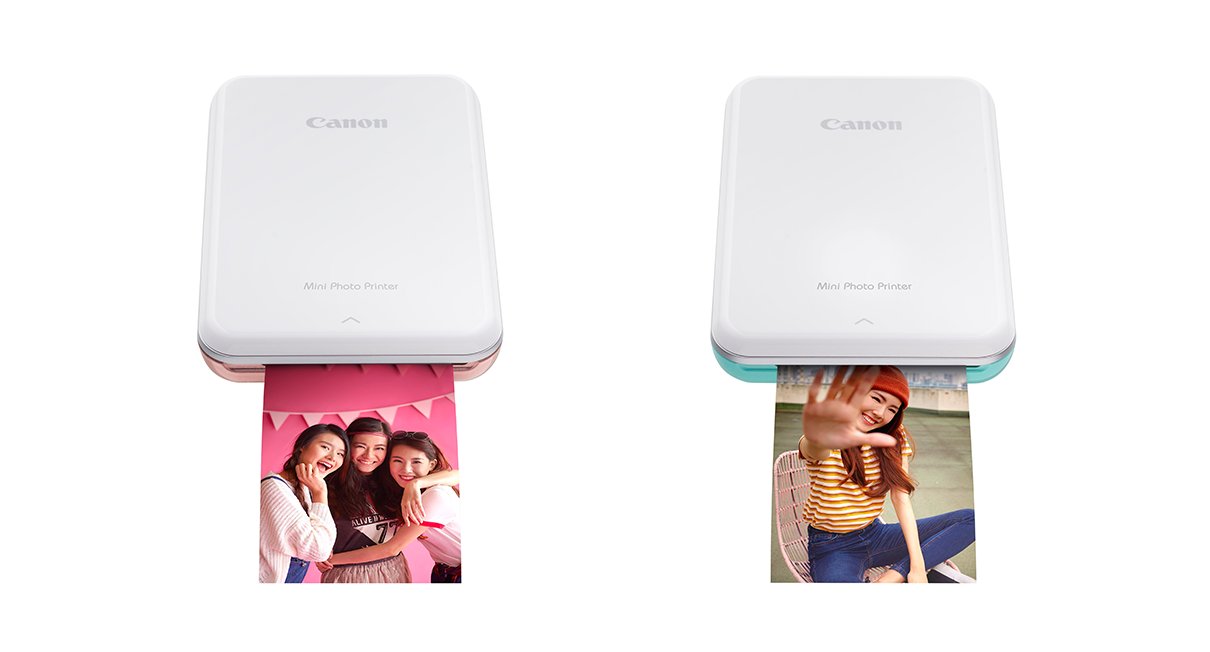 Quick Specifications:
Dimensions (LxDxH): Approx. 118.3 x 82.36  x 18.7 mm

Weight: 160 g

Key Features: Smudge-proof and scratch-resistant 2×3-inch photos/ Bluetooth/

retrieve photos from online albums/creative filters, text, or stamps

PHP 9,900 bundled with 2 packs of ZP-2030-20 2×3 (20's) worth PHP 1,100 and Limited-Edition Toki Doki Premiums worth PHP 3,000
The Canon Mini Photo Printer is available in slate grey, rose gold, and mint green.