Recently, I have rediscovered my gaming roots. Things have changed a bit since I was last pulling all-nighters and getting by with two hours of sleep. This month, we're going to take a quick look at some of the best gaming hardware right now, so you can take a quick escape from the terrors of this world.
Portable gaming: Nintendo Switch
Nintendo has done it again. It was quite a drop from the Wii to the lukewarm reception of the Wii U, but the Japanese company has gotten back on the horse with the Switch. Portable gaming with the ability to painlessly move to a larger screen and pick up the same title, the same way, just with better graphics has been something of a holy grail for anyone who has had to bring a TV and gaming console on an extended vacation. Big titles are finally starting to fill shelves up, with a whole world of indie games on top of those to fill the gaps. If you're into gaming that's a little more serious than phone games, the Switch might just be the perfect handheld to get the job done.
VR gaming: Oculus Go
VR is the next frontier for gaming. While a powerful VR gaming rig for the PC will cost you a little more than two arms, a leg, and half a liver, there's a far more affordable way to get a great VR experience without selling on the black market. The Oculus Go is a USD 199 (about PHP 10,000) solution that gives some impressive results. Despite the budget price tag, you get reasonably good graphics, a simple and effective wire-free audio solution, and about two hours of gaming at a time. There are a lot of games available, from little indie titles to larger multiplayer ones, and a lot of extra apps and content aside. It's a great way to try VR gaming without going whole hog, and plenty of fun to boot.
Gaming mouse: Logitech G900
Chaos Spectrum
There's no getting around wires. It's hard to beat the reliability and worry-free use without concern about your battery dying mid-skirmish. Sometimes though, they can get tangled up, keeping your crosshairs from moving that crucial half millimeter you needed to put that Mercy away for good. You could get one each to suit your moods, but that would be a little much. To solve that problem, we've got the G900 Chaos Spectrum from Logitech. Aside from having the option to go either wired or wireless, you get rock-solid reliability, and legendary Logitech build quality that will last you years. On top of that, it's nice and light, so you can keep playing for hours without too much effort. Logitech also offers some great software for configuring your mouse exactly the way you want it. The downside is a steep price tag. That's worth it though, considering all the in-game enemies you can dispatch.
Gaming keyboard: Razer Orbweaver
This is a strange choice, being that it's quite dated. Bear with us. "But," you might say, "why get half a keyboard for the price of a whole one?" Well, I found myself asking that question when I first saw controllers of this type in the past. I scoffed at them, called them ridiculous, and a waste of money. Then I developed a pain in my left wrist from playing too much on my own mechanical tenkeyless. The ergonomics just aren't too great for many hours of extended play. The Orbweaver has a contoured palm rest so you won't be unconsciously squeezing your palm shut. This lessens fatigue, and keeps your gaming sessions comfortable. Since switching first to the Tartarus, and then to the Orbweaver, all my wrist pain has gone away completely. On top of the comfort, you get some adjustability, mechanical keys, and programmable macros, plus the freedom to assign whatever key you want to whichever button on the controller. Sure, it's another piece of hardware, but it's an awesome piece of additional hardware. And it's actually useful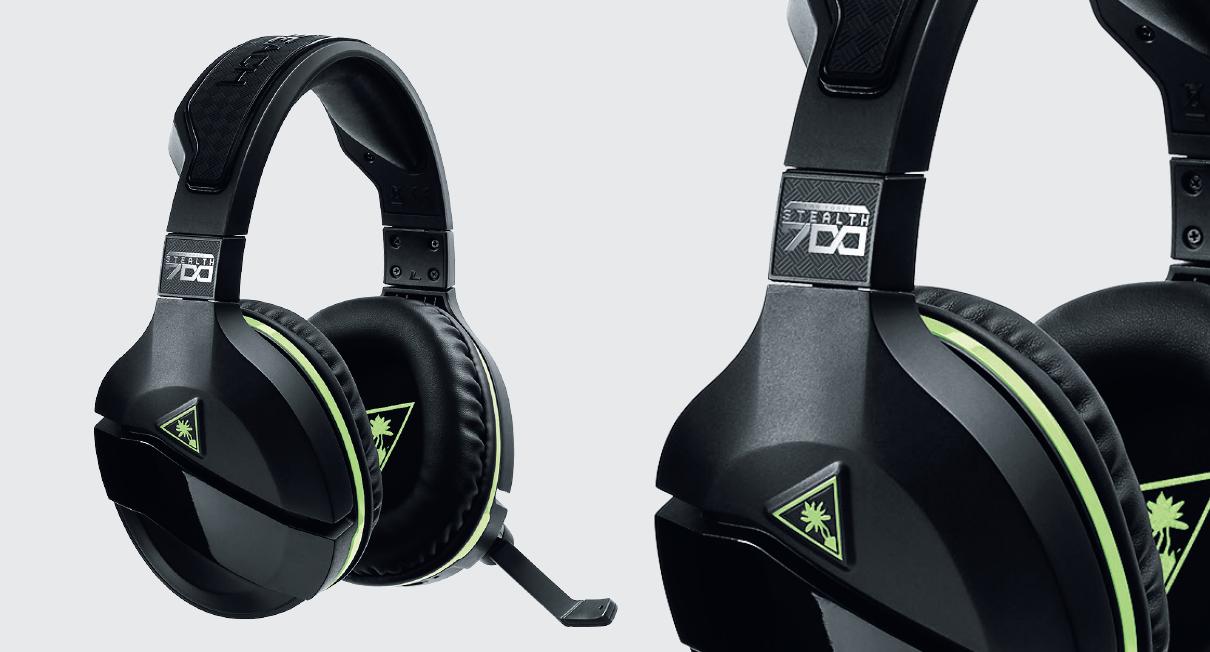 Gaming Headphones: Turtle Beach Stealth 700
Gaming headsets are important, yet often underrated. A good headset not only adds to your immersion, it gives you an edge, particularly in shooters, as you can more easily tell which direction attacks and foes come from, allowing you to react accordingly. Of the ones available now, one of the best gaming headsets you can get is the Turtle Beach Stealth 700. First off, it's wireless. With Bluetooth connectivity, you can get all the audio, with none of the wires. Second, a boom mic makes extra sure all your comms go through loud and clear, so your team knows what's up, and your foes know not to mess with you next time. The icing on the cake is active noise cancellation, making sure every bit of the real world is put in its place, while you get your game on. It's also comfortable, with soft faux leather cups that cushion your ears gently, even with glasses on.
That's a quick rundown of some of the hardware you'll want to have to get your gaming on. There's nothing quite like getting a good game or two in during your down time, and having the right hardware makes that experience all the more enjoyable. Prepare your wallet, head to your favorite retailer, and get buying!
Also published in Gadgets Magazine August 2018 issue
Words by Ren Alcantara
Art by Theresa Eloriaga