Twenty years is an eternity in tech terms, so we're going big! In this issue, we celebrate our anniversary the best way we know how. We're starting a whole new volume by looking at the best devices available right now. Whether you're looking for the best phone, computer, home appliances, or even vehicle, you're going to love what we've got.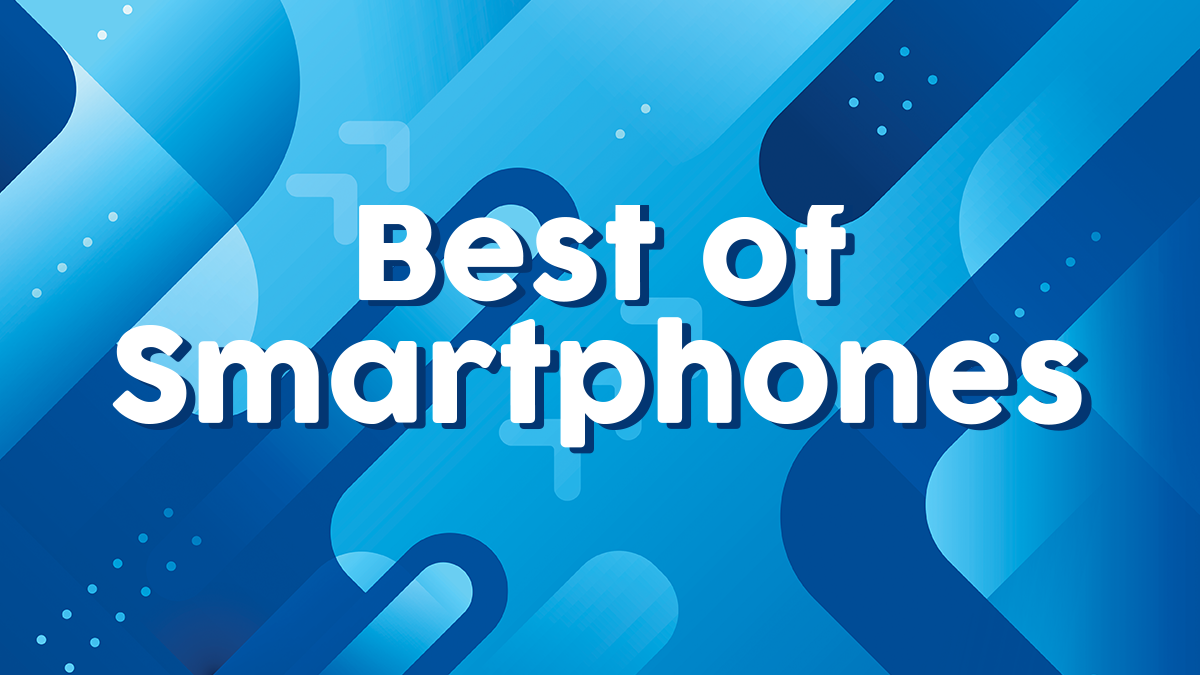 It's anniversary season again, and as has been our tradition, this Cover Story will be focused on the best phones in the market today. Whether you're looking for a simple feature phone to carry while you're out on a run, or a phone to increase your productivity with all the smart features you'd ever want, we've got something for you, so read on.
Best Battery Life: Poco F2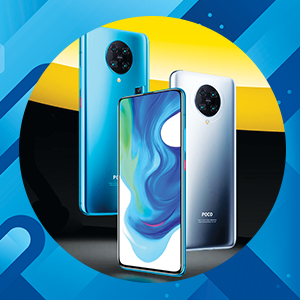 The recently launched Poco F2 is the successor to the extremely popular Pocophone F1, which was exceptional, without costing an arm and a leg. The F2 continues that approach with an impressive spec sheet and equally impressive performance, again at a price that should make flagship devices nervous. The Snapdragon 865 SoC, 5G connectivity, and up to 8GB of RAM, not to mention an improved camera (which was one of the shortcoming of the original), and advanced cooling all come together for a phone that's more than worthy of being the F1's replacement. It has proven great in our testing, and is able to give flagships a run for their money, though what surprised us the most was its battery performance. Despite the hardware, which have the potential to be quite a battery hog, it consistently lasted us almost two days of use, while others in our own testing needed daily charging, even in lockdown conditions. This is due to a massive 4700mAh battery, and power management running in the background. While other smartphones are of course able to deliver similar performance, they don't quite have the hardware the Poco F2 does.
Best Productivity Phone: Samsung Note 20 Ultra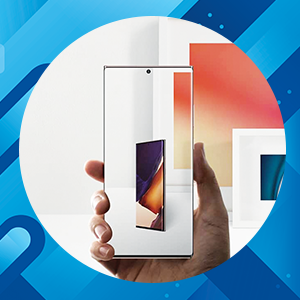 One of the best things about mobile phones is their ability to let us get so much work done, even when we're on the go. The Note series from Samsung might just be the best example of smartphone productivity, thanks to the superb stylus and the functionality it adds. The latest iteration of the line is the Samsung Note 20, with the Ultra edition being available in both LTE and 5G versions. This phone delivers the kind of great productivity functions we've come to expect from the Note line, in a form factor that's as gorgeous as ever. With top-tier hardware including an absolutely massive 6.9-inch AMOLED screen with a 120Hz refresh rate, the Exynos 990 (or Snapdragon 865+, depending on your region), and 8GB of RAM on top of up to 512 GB of storage, this is a beast of a phone that can keep up with the busiest corporate shark. Should you need to do more work than a smartphone can provide, just fire up DeX, and you can have a desktop-like environment, with a device that fits in your suit pocket.
Best Overall Value: Realme 6i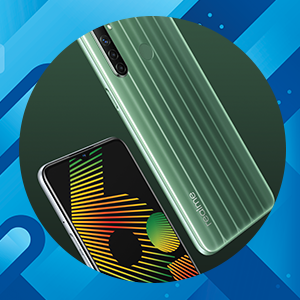 Where do I start with the realme 6i? The brand has shown itself to be a master of delivering great value through very clever compromise. It's something they do consistently well, and the realme 6i might just be the epitome of that approach. The result of some clever design work and listening to their user base, the realme 6i has a huge 6.5-inch display, the capable Helio G80 chipset, and equally capable Mali G-52 GPU. There's nothing over-the-top with the specs, but it's definitely no slouch. It's devoid of frills, and has a rear-mounted fingerprint scanner rather than an in-screen one, and flat edges instead of sloping ones. The features they chose to leave out don't really have that much of an impact in use, but all add up to the best thing about the phone, which is its price. At less that PHP 10,000, you get a device that punches well above its price point, and looks great to boot.
Best Feature Phone: Nokia 5310 2020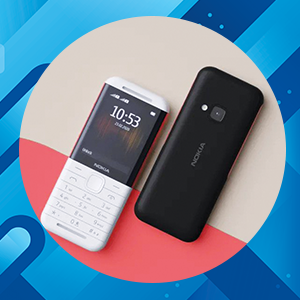 Yes, we're aware it's 2020, and yes, there is definitely a place for feature phones in this day and age. While we can't deny that the new 5310 is a very clever ploy to tap into feelings of nostalgia, it's a pretty effective one, considering what it brings to the table. First off, it lets you do the most basic phone task, which is communicating. Whether via a call or a text message, this is a device that won't let you down, even if you neglect to charge it every night. Thanks to the pared-down functionality, you can get days of use on a single charge. While it is a feature phone, it does have a feature we've come to expect from our smartphones, which is music playback. While it can't stream your jams, you can load up a microSD card with your MP3s, and it'll happily play them back through the headphone jack (eat that, USB-C), or through a pair of surprisingly loud, clear speakers. Combine those with the legendary Nokia name, and you have the formula for a feature phone that's appropriate for 2020.
Best Design: Vivo V19 Neo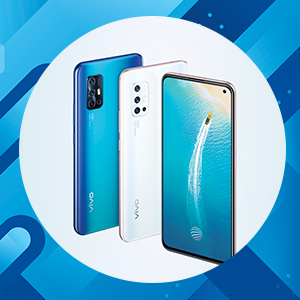 One can make the argument that as long as a device does what it's meant to do, how it looks is irrelevant, but what's the world without beauty? Vivo's V19 Neo is a gorgeous phone. While I'm partial to the color blue, regardless of the color, the Vivo V19 Neo is beautiful, with its clean lines, and understated simplicity. The 6.44-inch screen is the star of the show, almost entirely uninterrupted by bezels, and with only a small pinhole for the front camera. The back is done in a pearlescent white, or a vivid blue that really catches the eye. The phone is more than just a pretty face though. With a large 6.44-inch screen, and a Snapdragon 675 SoC, it's no slouch. The main camera in its quad-camera setup is also a 48 MP affair, so it's got the camera chops to keep up with you, and the selfie cam is a great 32 MP deal as well, if that's what you need from your phone. Overall, the V19 Neo is a winner in looks and performance.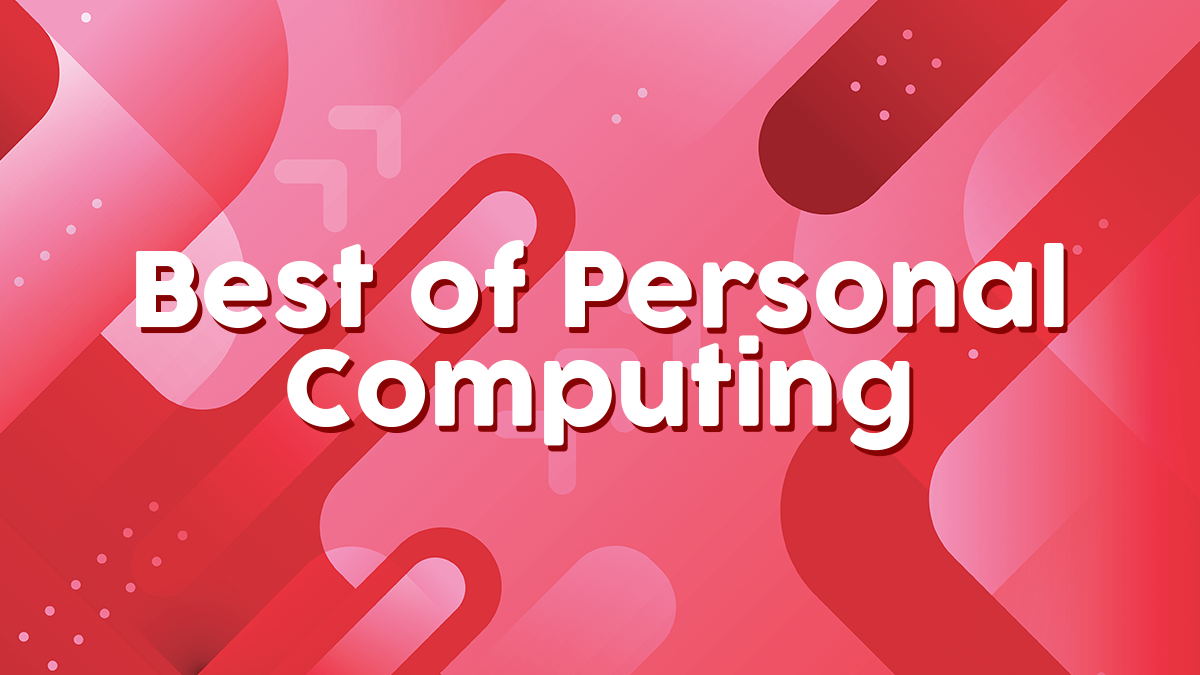 Over the past year, the Gadgets team has tested, covered, and talked about some of the biggest launches of laptops, desktop, all-in-ones, and tablets. The latter half of 2019, and the early half of 2020 have given us some of the biggest leaps in computing whether in the budget range, gaming, and even in tablets, here we list some of what we think were standouts among the rest.
The Gaming-Line
Let's start with my personal favorite category, Gaming. For the past year, gaming laptops have seen a massive improvement in their power output thanks to the arrival of a new generation of discrete graphics and a new generation of mobile processors.
Best Gaming Laptop: Asus ROG Zephyrus Duo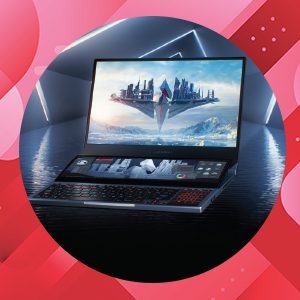 Let me start things off by saying that the Asus ROG line has still some of the best gaming laptops out there in the market. The Best Gaming Laptop was a toss-up between the AMD-powered Asus ROG Zephyrus G14 and the dual-screened Asus ROG Zephyrus Duo 15. Ultimately, the productivity offered by the ROG ScreenPad+ tipped the scale towards the latter, but performance-wise you'd be sure to get the same power from the 4th Gen Ryzen processor on the G14 as with the Zephyrus Duo 15. The Asus Zephyrus Duo 15 can have up to an Intel Core i9-10980HK processor and an Nvidia GeForce RTX 2080 Super graphics card, 32GB of RAM and two 1TB PCIe SSDs in RAID 0 config so power isn't lacking despite its ultra-slim body. The Zephyrus Duo 15 screen was also made for hardcore gaming, it has a 15-inch FHD IPS panel with a 300Hz refresh rate.
Best Budget Option/s: Acer Nitro 5/ Lenovo Ideapad Gaming 3
I'm sorry everyone, there's no getting away from this as much as I wanted to avoid any ties, these two are just too good not to mention. The Acer Nitro 5 has been the king when it come's to gaming on a budget. Over the years, the Nitro 5 has constantly produced great specs for what I would consider a balanced price. The Lenovo Ideapad Gaming 3, meanwhile is the successor of the Lenovo Ideapad Gaming L340, a great budget gaming laptop from the previous year. These two laptops share a lot of similar specs, both have an AMD Ryzen 4th Gen option or up to an Intel Core i7 10th gen processor, up to an Nvidia GeForce GTX 1650 Ti graphics card, 15.6-inch screens with up to 120Hz refresh rate, and customizable memory and storage options all while staying on the PHP 50,000 to PHP 60,000 price range. Whichever you choose, I'm sure you won't be disappointed.
Surprise of the year: Lenovo Legion Y740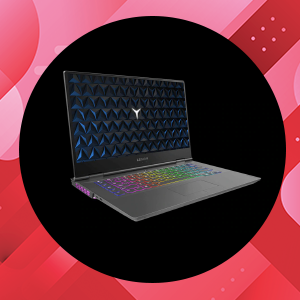 When the Lenovo Legion Y740 came to our office last year, I was skeptical of the laptop. It was under the radar for last year's best gaming laptop, since it offered no special features except the additional macro keys on the left side of the keyboard. But the simplicity, the design, and the especially the specs made the skeptic in me a believer. The laptop turned out to be a great companion for gaming with its RTX 2060 graphics and a workhorse thanks to the Intel Core i7 processor. The keyboard does need getting a used to but once you get the hang of it you can be on your way. The success of the Lenovo Legion Y740 makes me excited for Lenovo's upcoming flagship gaming laptop the Lenovo Legion 7i.
Non-Gaming Laptop
Now for my second favorite laptop segment, the non-gaming laptops. While I do love some gaming prowess in my computers, I also have a thing for productivity tools for professionals especially the thin and lights which are god sent if you're always on the go.
Best Convertible: HP Spectre x360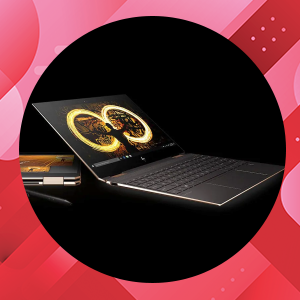 The HP Spectre x360 (2020) hands-down is the year's best convertible laptop. Trying out the device, you could easily see how HP made sure that the device feels premium. The HP Spectre x360 can have up to an Intel Core i7 10th gen processor with the latest Intel Iris Plus graphics so you could still use power-intensive tasks such as Adobe Premier. HP has included a Wacom certified stylus with the Spectre x360 which was pretty handy especially in our line of work.
Best Productivity Partner: Asus Zenbook Pro Duo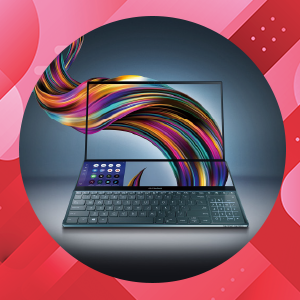 When the Zenbook Pro Duo was launched last year, it was a game-changer for laptops. It was the first laptop to feature a secondary screen on top of the keyboard which in theory boosted the multitasking capability of the laptop. Trying it out, albeit briefly, I saw why the Zenbook Pro Duo was the perfect companion for the multi-taskers, pinning a program on the secondary screen lets you do more. Looking at the ScreenPad Plus felt natural, as if it was meant to be there. Matching the multitasking capability is the laptop's specs running up to a 9th gen Intel Core i9 processor and an Nvidia GeForce RTX 2060 graphics mated to 32GB of RAM and 1TB of PCIe 3×4 SSD.
Most Unique Laptop: Acer ConceptD 3 Ezel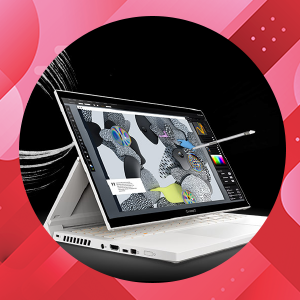 The Acer ConceptD 3 Ezel takes home the most unique design for a laptop thanks to its revolutionary Ezel hinge. The ConceptD 3 Ezel is made for animators, artists, and designers with the Ezel hinge giving the device a six usage mode two more than the usual convertible. These extra modes allow artists to comfortably draw on the laptop without the fear of mashing the keyboard on their desks. The ConceptD 3 Ezel has the specs to back it up with a 10th gen Intel Core i7 processor or either an Nvidia Quadro T1000 or an Nvidia GeForce GTX 1650 Ti graphics perfect for graphic intensive work.
Tablets
The COVID-19 pandemic has drastically changed personal computing and entertainment, as such a tablet may be the next best thing if you don't really need an ultra-powerful device.
Best iOS Tablet: Apple iPad Pro 2020
You knew this was coming, didn't you? The newest Apple iPad Pro remains the perfect laptop replacement if you're an iOS user. The newest iPad Pro has Apple's A12Z Bionic chipset is one of the fastest mobile processors out there sporting 8-cores of graphic processing that's even able to edit 4K videos. The new iPad OS also makes the iPad Pro a force to be reckon with making the iPad a workhorse, optimizing multitasking. Did we mention that the new Magic Keyboard now also has a trackpad that adds a cursor to the iPad?
Best Pro- Android Tablet: Samsung Galaxy Tab S7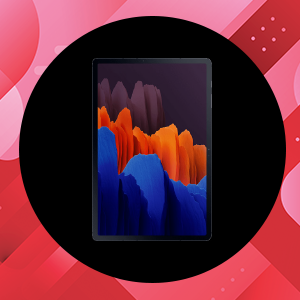 The iPad Pro 2020 might be the current leader, the arrival of the Samsung Galaxy Tab S7 might just end its reign. The Samsung Galaxy Tab S7 is powered by the latest Qualcomm Snapdragon 865+ processor, the current flagship processor for smartphones. The greatest thing about the Samsung Galaxy Tab S7 is the new Samsung DeX. Samsung DeX turns your Samsung device into a computer simply but attaching it to a monitor, but the new DeX on the Tab S7 removes the need for monitors completely so you can enter DeX mode directly on the Tablet. The Tab S7 screen also has 120 Hz refresh rate pair that with the new S Pen AI algorithm and you'll have the new S Pen which now has a mere 9ms latency almost impossible to stop by the naked eye.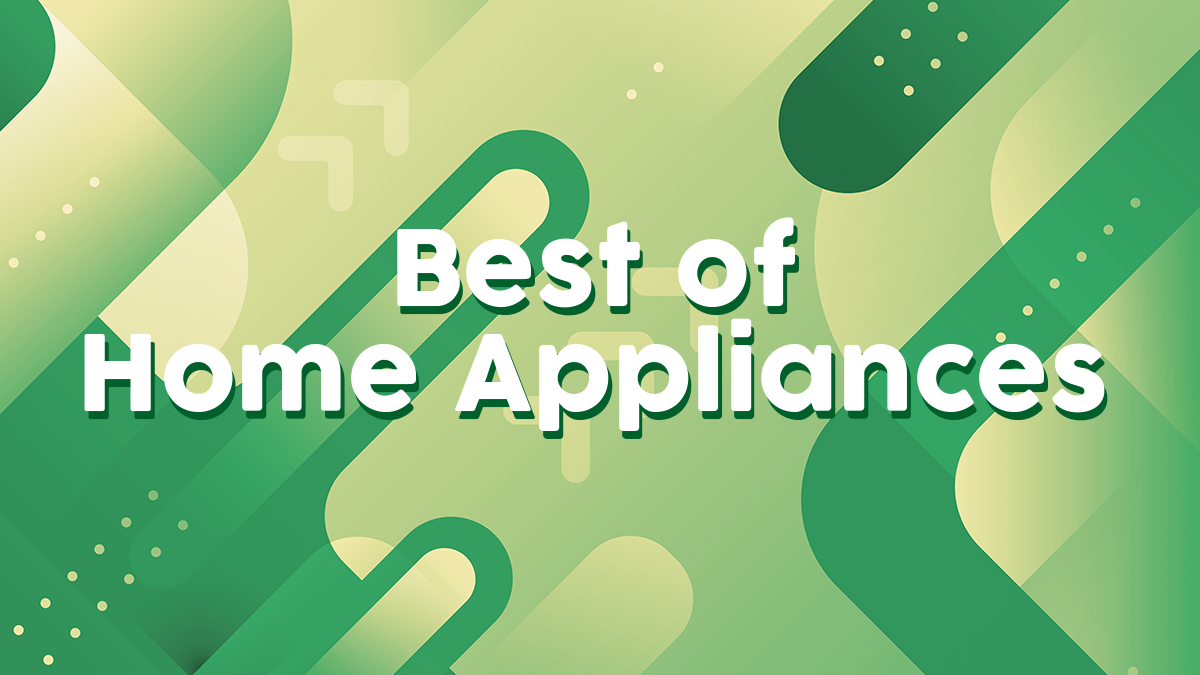 With an extended staycation imposed on us by the various levels of community quarantines, the past six months have probably been the most time we have ever spent at home. Home is now certainly the center of our world, and we're beginning to see the need for home appliances that can make our quarantined lives easier, more convenient, and more enjoyable. Here's a round-up of some of the best home essentials.
Kitchen Essentials
Panasonic 6-Door Refrigerator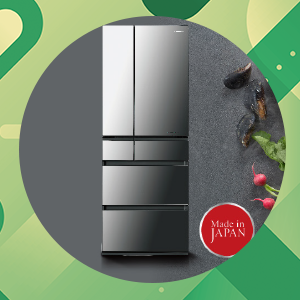 This particular 20.7-cu. ft. Panasonic refrigerator (NR-F603GT-XP) has been in the market for some years, but it is still probably one of the best in terms of features and specifications. First, the 6-door design divides the unit into zones to address specific cooling needs, like the soft freeze compartment that keeps meat and fish fresh for 7 days without the need to defrost. Moisture control filters in the lowermost vegetable compartment keep produce fresher longer. The separate, drawer-type freezer compartment has multi-level drawers to keep frozen food neatly organized. The double-door upper chiller can be configured to accommodate containers of various shapes and sizes. It carries the distinction of being "Made in Japan" and carries a 12-year guarantee for its inverter compressor.
La Germania Induction Cooker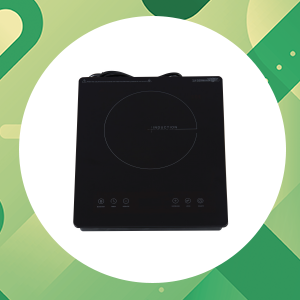 With the extended home stay, many of us are spending more time in the kitchen, channeling our inner chefs. But sweating in front of a hot range is now passe, with induction cookers that are flameless, stylish, and easy to use.
The La Germania PF 702iS is a 2-zone (L=2000W, R=2600W) induction hob with sensor touch frontal controls. Each zone has variable 9-stage power setting for precise cooking temperature. Induction cookers use electromagnetic technology to directly heat the pan and the hob remains cool when there is no cookware on top, thus protecting against burns. There's also a child safety lock to avoid accidents, while residual heat indicators remind you not to touch hot cooking zones. Last, but not least, its black ceramic glass top is a breeze to clean.
Cleaning Essentials
XTREME Front Load Combo Washer & Dryer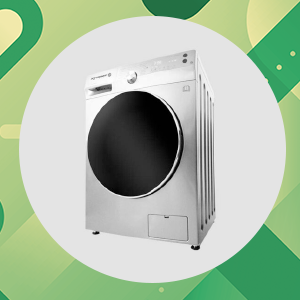 Granted, our street clothes are not seeing much use, but the lounge wear is still piling up in the laundry basket. If you prefer to keep safe by doing wash-days at home, a combo washer-dryer is a practical solution.
Xtreme Appliances recently introduced a 10kg washer with a 7kg dryer in a single unit, so you can wash and dry clothes all in one go. There are 14 built-in programs to match your various laundry requirements and its inverter brushless DC motor saves up to 70% of energy.
Dyson V11 Vacuum Cleaner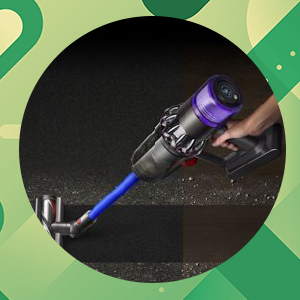 Another dreary chore that we'd all love to zip through is cleaning all the nooks and crannies of dust and other unwanted objects. The Dyson V11 line of vacuum cleaners has a powerful suction that gathers up all the minute particles, filtering out 99.99% of dust and bacteria. The accompanying brushes and attachments let you clean even those hard-to-reach corners, while wireless charging means you don't need to navigate around cords when doing your chores.
Comfort Essentials
Sharp AH-XP15VF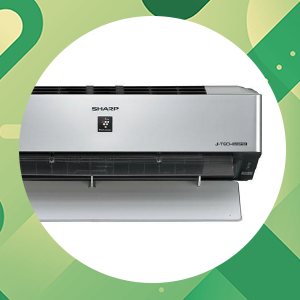 Keeping cool is essential for staying comfortable at home, and Sharp's premium split-type inverter aircon is packed with great features that make it smart as well as energy efficient. It not only cools the room to as low as 14oC, it also has a jet mode that lowers room temperature by 5o in just 5 minutes. Plasmacluster ion technology purifies the air and suppresses airborne microbes and viruses, a great add-on given the pandemic conditions. It also has a self-clean system that keeps the aircon interior and, ultimately, the air you breathe clean. Plus, it has Sharp's AIoT (artificial intelligence – internet of things) so you can observe the room temperature and humidity, and control the aircon from your mobile device. It claims 65% energy savings with its J-Tech inverter and eco mode function.
Words by Gadgets Team | Artwork by Jezeil Romero
Also published in GADGETS MAGAZINE August 2020 Issue