What usually comes to mind when you hear home theater? A room that looks like a scaled- down cinema house complete with dim lighting, padded walls, carpeted floor, a set of La-Z-boys, chest-thumping sound system, and scent of popping popcorn? You might think it will cost you a fortune. Well, you'd be right, but not as right as you might think.
Truth be told, setting up a home theater isn't exactly cheap, but it shouldn't break the bank either. The evolution of technology has made a way for even the priciest audio and video equipment to sport tags that are more reasonable than ever. Don't complicate things. Having a room to fill, an awesome TV, and decent set of speakers is already a start. You can always make do with the gear you have at home and turn it into something that mirrors the movie theater experience at a fraction of a cost.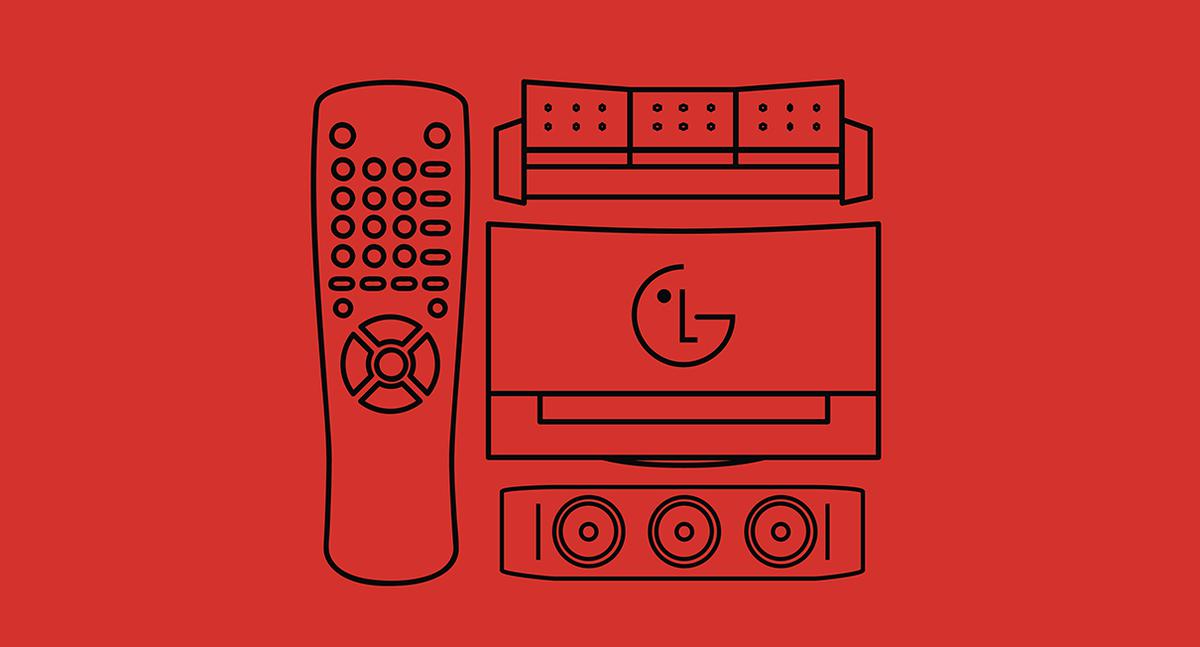 TV
Let's say you still don't have a TV or are looking to get an upgrade, we're willing to bet you'd want a set that can actually compete with the grandeur of movie theater screens. However, in reality you should consider something that can fit in your room and is easy to move around in case you just feel like recasting the area. Purchase a set that you can get the most out of not just because of its aesthetic appeal; make a mental list of what you're going to need it for: movies, shows, gaming, and whatnot. For starters, an HDTV is the way to go if your budget doesn't permit for a smart TV or 3D TV purchase. Most HDTVs offer resolutions of up to 1080p that translates to sharp and well-detailed pictures—that is if what you're playing on the set has also got an HD native resolution.
If you're feeling a little extra generous, LG has the truly massive 105-inch, 5K UHD curved TV. The 105UC9 has a resolution of over 11-million pixels (5120 x 2160), 21:9 aspect ratio that brings the world of cinema, and drops it squarely in the middle of your home cinema setup. You get an image that's unlike anything you're ever likely to see outside a theater. LG's True 5K Engine Pro and IPS 5K Panel removes all visual errors, and scales lower-resolution video up to give you superb image quality, regardless of the source.
The TV also has a 7.2-channel, 150W LG ULTRA Surround system developed in partnership with Harman Kardon, the name in home audio. You even get smart TV functions thanks to the highly intuitive, extremely useful webOS platform.
You could go big and get a projector. If you have the space, there are a few dozen in the market that sell for under 10k. Though they certainly won't guarantee you the greatest picture quality, you'll get the same excitement from a movie theater just by keeping the room dark. Before making a purchase, carefully study the specs. You want a projector with a bright picture—1000 to 2000 lumens for all the colors, not just white—support for high resolution videos, throw distance that will work for the room, and a high contrast ratio. You can opt for a projector screen but you can always shine a projector onto that plain blank wall in the room.
Sound System
What separates regular living rooms from movie theaters is surround sound that immerses you into the heart of the action. Let's face it, apart from a massive display, powerful sound is what really gets our pulses rising and hearts thumping. According to experts, a good place to start is a 7.1 speaker set. That's eight channels of audio, positioned around the room, at your disposal. When you purchase a speaker system, it will usually come with a receiver. The latter is what handles and processes the AV. You can, of course, go with Atmos-certified setups, which give you almost supernatural sound immersion, but prepare to pay a premium for it.
If you are not yet ready for a full-blown speaker system, a soundbar can be a great addition to your home theater system. This piece of tech usually comes in a sleek and compact form factor which rids you from the clutter and difficulty of installing a speaker system as it can sit modestly just below your TV but still deliver room-filling sound.
Kicking it up a notch
There's more to building a home entertainment system than just picking out technical components, and there's a whole lot more to cover if we delve into the nitty-gritty of the entire system—media centers, AV receivers, cables among others. Then again, to complete the ambiance of a home theater, we have to discuss the basics.
Lights
Movie theaters are dark for a reason. The image quality thrown by your projector or TV is best in a room with minimal to no light. Putting bright lights in your media rooms is like browsing your smartphone under broad daylight. Light interferes and takes away the vibrancy of your TV's output, more so your projector's. But you do not want to entirely take away light from the room to avoid tripping and bumping into things. This is where you install dim lights or LED rope lighting to give you just enough illumination for navigating around the area. If your living room is your home theater, you can always just turn off the lights or put on dark colored curtains to block out light from windows during daytime.
Everything in the palm of your hands
Like Adam Sandler in the movie Click. It is somewhat ideal to have control over everything in just a flick of a finger. This is where universal remotes come in along with apps that'll help you juggle controls in just one convenient device.
A comfy sofa
Above all else, comfort should come first. With everything in place, the one thing you need to match the movie theater experience is a good chair. To reiterate that you don't really have to spend, your good ol' couch will probably suffice as long as you're every bit comfortable whilst plopped on it. But if you're willing to spend money there are quite a few good choices in the market: recliners, La-Z-Boys, bean bags, to eye-pleasing leather chairs.
Now that you've crafted your very own home theater, we are confident in saying you might never want to leave ever again.
Also published in GADGETS MAGAZINE July 2015 Issue
Words by Mia Carisse Barrientos