How do you invest in impact? Pandemic or not, the acceleration of the Philippines' digital transformation has been what Filipino consumers and businesses needed for a more convenient and future-proof way of life. Enter 917Ventures, whose core lies in driving innovation and growth in the country to improve lives and create opportunities for all through inclusive digital solutions.
Globe's 917Ventures
917Ventures is the Philippines' largest corporate venture builder that ideates, launches, accelerates, and scales new business ideas that uplift the lives of Filipinos. It is a subsidiary of the Globe Group, one of the largest telcos in the country. Established in 2019, 917Ventures has since built an impressive portfolio of startups that seek to solve real, everyday pain points experienced by Filipinos, such as financial inclusion, access to healthcare, and e-commerce.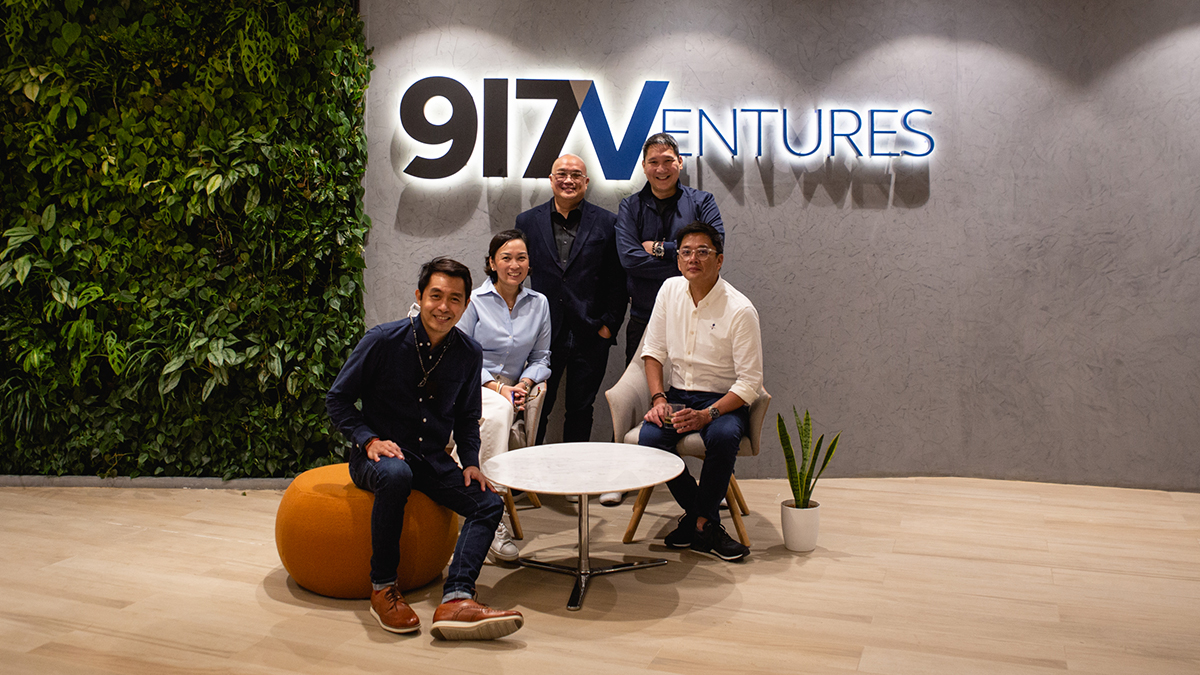 In late 2019, a small innovation team from Globe started brewing up venture ideas to address Filipino's pain points. By January 2020, this team became official 917Ventures employees. It was right before the pandemic, an exciting time to give birth to something new, something game-changing. Never mind not knowing what to create, expect, or how to approach things. It started with a passion and drive to discover, ideate, and make a lasting impact on our country.
As the company's own office space in BGC — what they now call Area917V — was being completed, the pandemic happened. Everything shifted to virtual. Not only did the pandemic change the way everyone worked, but it also changed lives. More than ever, Filipinos needed online and digital solutions to adapt to a changed reality.
While businesses started closing down and everyone scrambled to look for ways to go about their days as normally as they could, 917Ventures took this as a challenge and an opportunity to ideate and build ventures that would help the Philippines fast-track its digital transformation journey. The goal was to address not only the existing challenges we experience every day but also provide solutions brought upon or aggravated by the pandemic.
And now, from a handful of people and portfolio companies, 917Ventures has seen tremendous growth. What started as a roster of three — GCash, AdSpark, and KonsultaMD — the company now has 12 companies and continues to explore new opportunities and expand its reach to impact more Filipinos. From a skeleton team to a unicorn hub in three years. And this is their story.
Globe as the Challenger
While providing Filipinos with telecommunications services, Globe recognized the need to adapt and evolve with the changing times and user needs.
However, since then, the business has been changing. It's no longer enough to be content with its core business, and the telco industry entered a phase of decline. Globe saw the need to transform and find new avenues of growth. Global business landscapes were evolving, and the company needed to adapt. Companies are known to fail because they don't innovate fast enough at a mature stage. The likes of the most successful companies, such as Google and Tencent, have all pivoted, while those that did not — Kodak, Nokia, Blockbuster — met their demise.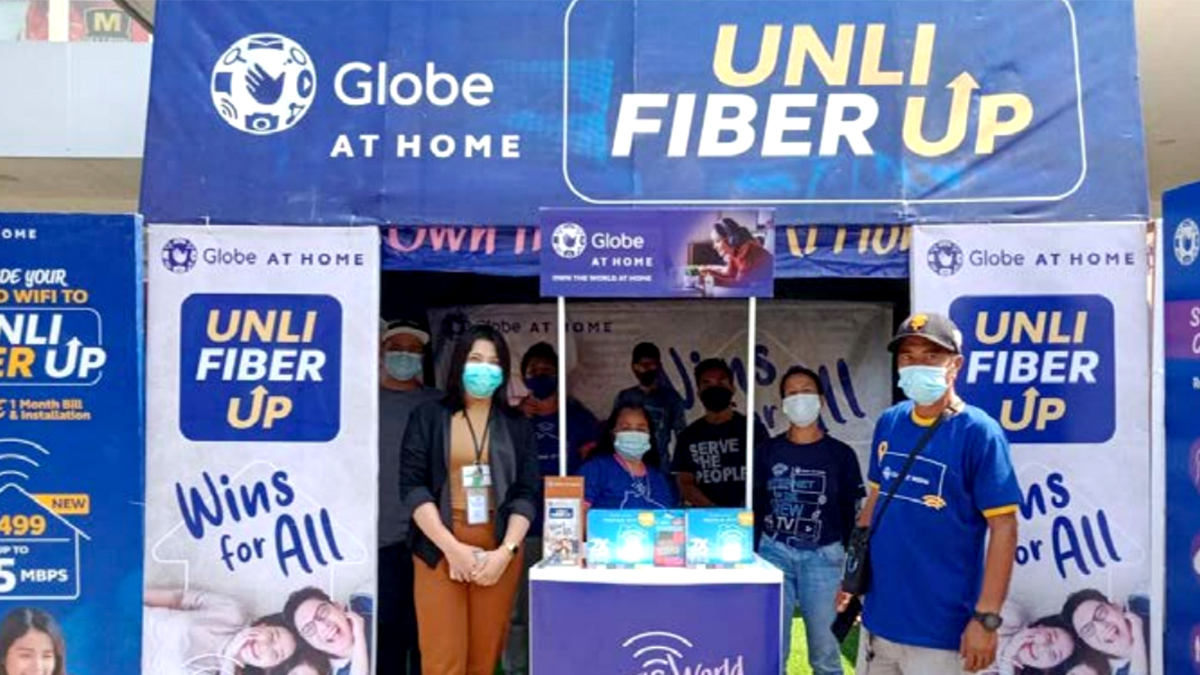 In 2009, Globe started its transformation to be more responsive to the Filipinos' evolving needs. With the rise of technology, the company saw an opportunity to leverage its expertise in telecommunications to develop solutions that would uplift lives of Filipinos in other areas.
Radical digitalization and new data-driven approaches were emerging for mature enterprises across the Philippines. Rules of engagement for businesses were changing as industry barriers disappeared. Customers were expecting to be serviced at every touch point. These were the changes that prompted Globe to adapt to continue thriving and remain relevant.
From Challenger to Market Leader
In 2015, Globe became #1 in mobile. Keeping the challenger mindset, the company changed the rules of the game. It started journeying its customers to be digital, even if it meant disrupting its core telco business. As the times changed, Globe made it a mission to constantly listen to what customers wanted and observe how they responded to these changes. The new Globe was set to disrupt itself and the telco landscape and start to build solutions for the new Filipino.
These changes were gradual, slowly introducing digital solutions into customers' lifestyles. It was also Globe's way to help lead the country towards digital transformation.
Globe was first in the world to offer free Facebook with no data charges. It also started to provide access to content by partnering with big names such as Viber, Spotify, Disney, and NBA.
In the next few years, Globe started supporting initiatives outside its core business, starting with GCash, AdSpark, and KonsultaMD, to name a few. The company's focus shifted to providing real solutions to real problems. Globe's challenger mindset eventually led to the creation of 917Ventures, which then challenged the status quo and disrupt traditional industries through digital solutions.
A Venture Builder is Born
Globe knew that even as it had reached No. 1, it cannot be complacent. It recognized that innovation should be sustained to maintain its position and continue improving lives. With 917Ventures, Globe is expanding its reach and impact beyond telecommunications and establishing itself as a leader in the digital space.
917Ventures identifies opportunities and hypergrowth industries where it can develop digital solutions that address the needs of Filipinos. By leveraging its "unfair advantage" of having access to Globe's resources and expertise, 917Ventures can build startups from scratch and give the support they need to grow and succeed.
It all starts with the WHY. The purpose, the North Star. "We make sure that our people and our teams share the same purpose. We build our ventures for the people. We find opportunities where the most nagging problems are, and we solve them through tech-enabled solutions. We have placed the customer at the forefront of our mission, enabling us to adjust and adapt to their demands and needs," said Vince Yamat, Managing Director of 917Ventures.
917Ventures' mission is to uplift all 109 million Filipino lives by solving the pain points of both consumers and businesses through digital solutions in the Philippines and beyond. Through these solutions, 917Ventures contributes significantly to nation-building by journeying the customers and acknowledging that they, too, as a company, are on that journey with them in identifying problems and creating the best solutions. The company aims to establish itself as a digital company that creates a positive impact on Filipinos.
From TelCo to TechCo
917Ventures builds startups from the ground up – new companies that will enable and empower all Filipinos and pave the way toward a more digital nation. Through 917Ventures, Globe is transitioning from being a telecommunications company to a tech giant. By building and scaling digital solutions, Globe diversifies its portfolio and future-proofs its business, along with providing opportunities, enabling digital inclusion, and future-proofing lives in the Philippines and beyond.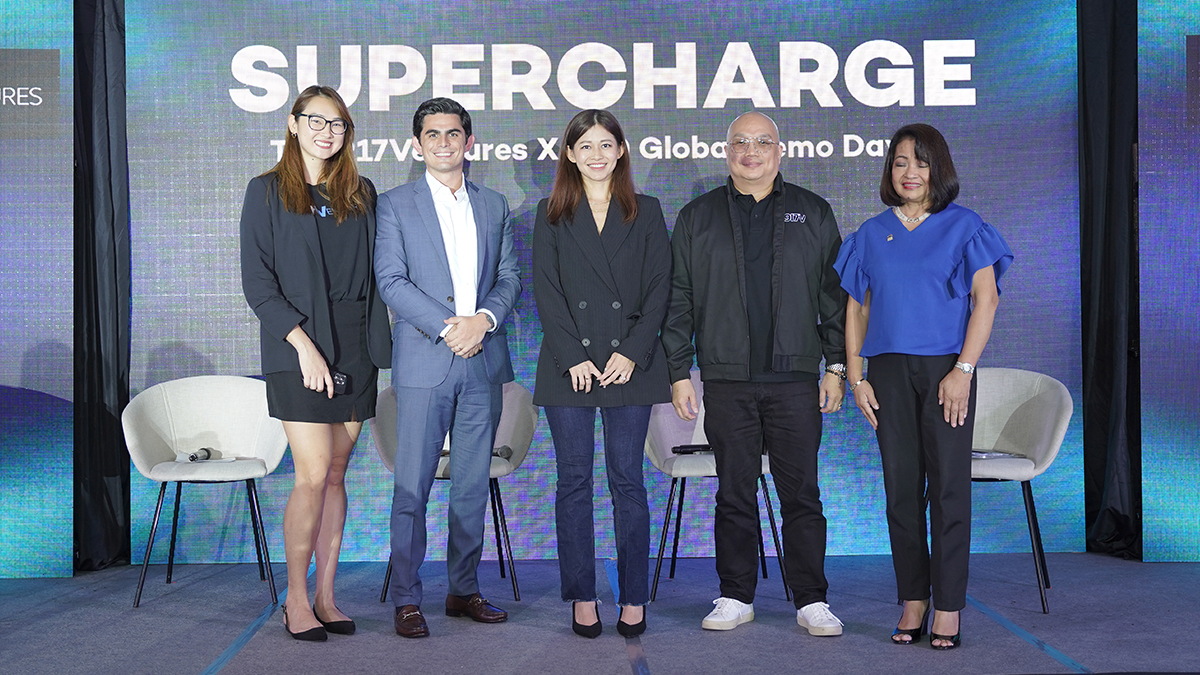 "We continue to focus on providing real solutions to real problems, designing the digital journey of our customers. We continue to explore different spaces we can penetrate and disrupt to help Filipinos address their most nagging pain points. We are committed to building more ventures to further accelerate the Philippines' digital transformation," Vince Yamat shared.
Words by Sidney Nicole Liquigan
Also published in GADGETS MAGAZINE March 2023 Issue