Last year, we tried Acer's first "green" laptop, the Acer Aspire Vero. It was a great first attempt at making a laptop that's environmentally friendly yet does not compromise in the performance department. A year later we now have its 2022 update, the Acer Aspire Vero Intel Evo edition. A worthy successor to Acer's green laptop.
Design: 4/5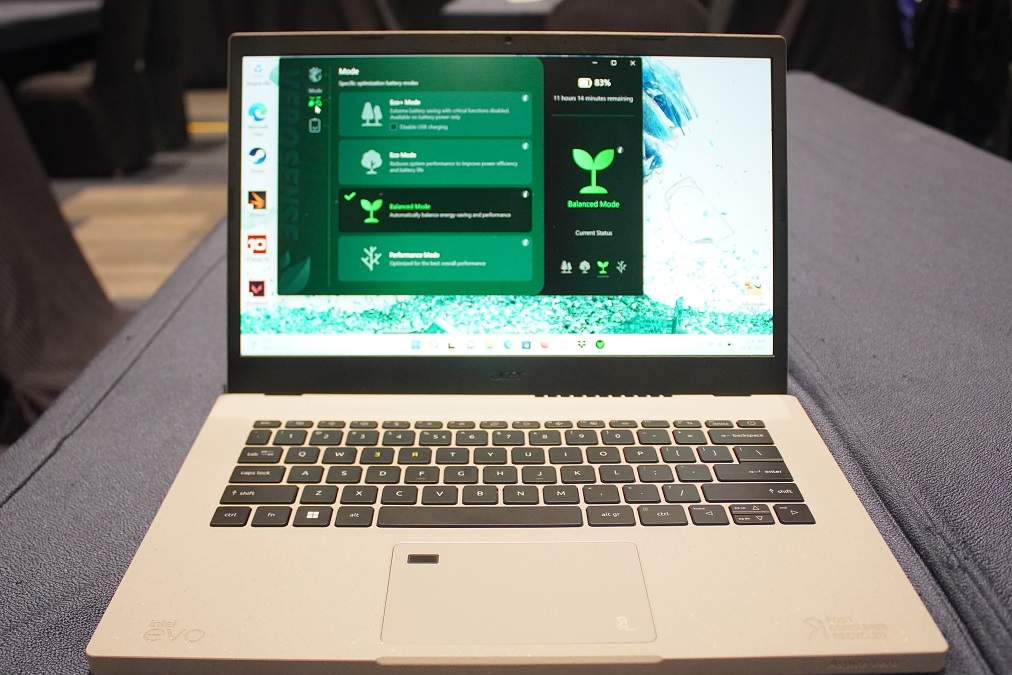 Like the previous Aspire Vero, the new Intel Evo version is from of Post-Consumer Recycled (PCR) Plastic. According to Acer, the body is made up of 30% PCR while the keypad is made up of 50% PCR Plastic. Like last year, even the box and packaging the laptop came in can be recycled or composed.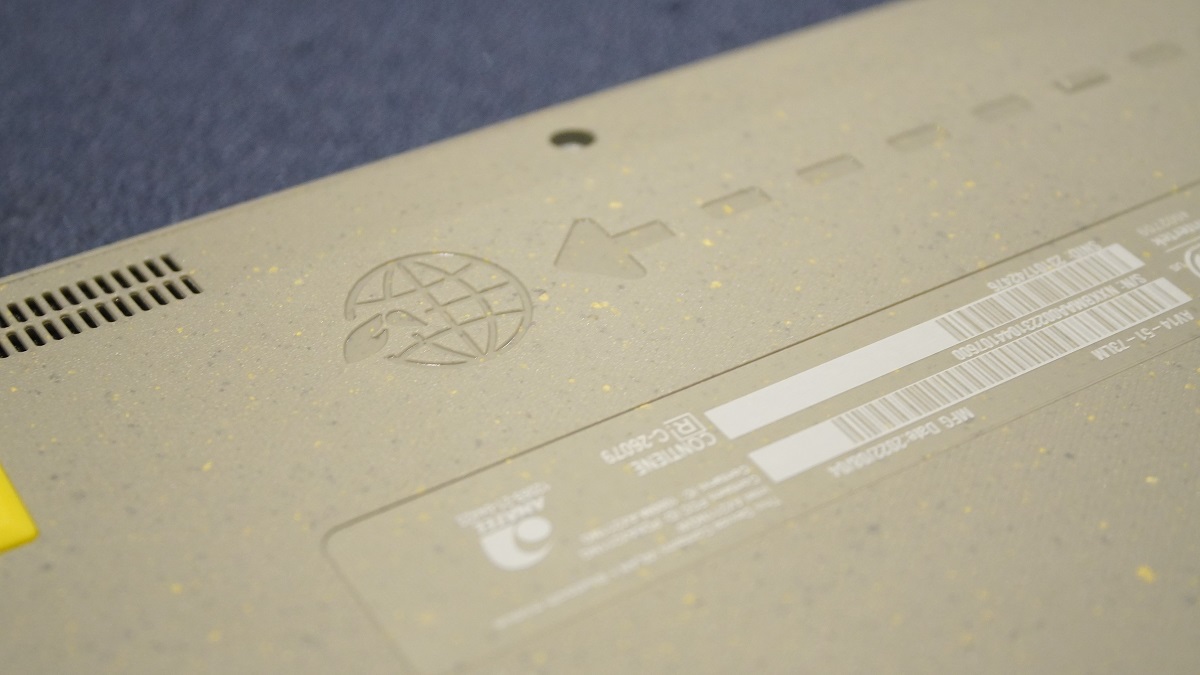 The new version of the Vero also sees a new smaller, 14-inch model. It's much lighter and more portable than the 15.6-inch model. That said, if you need a bigger screen it still is available.
Our review unit was still the Cobblestone Gray color. There's no difference in this department from last year. It's gray with small yellow bits throughout. There are also the same laser-engraved Acer and Acer Aspire logo's throughout the body of the laptop, of course, the Intel Evo branding was also laser engraved.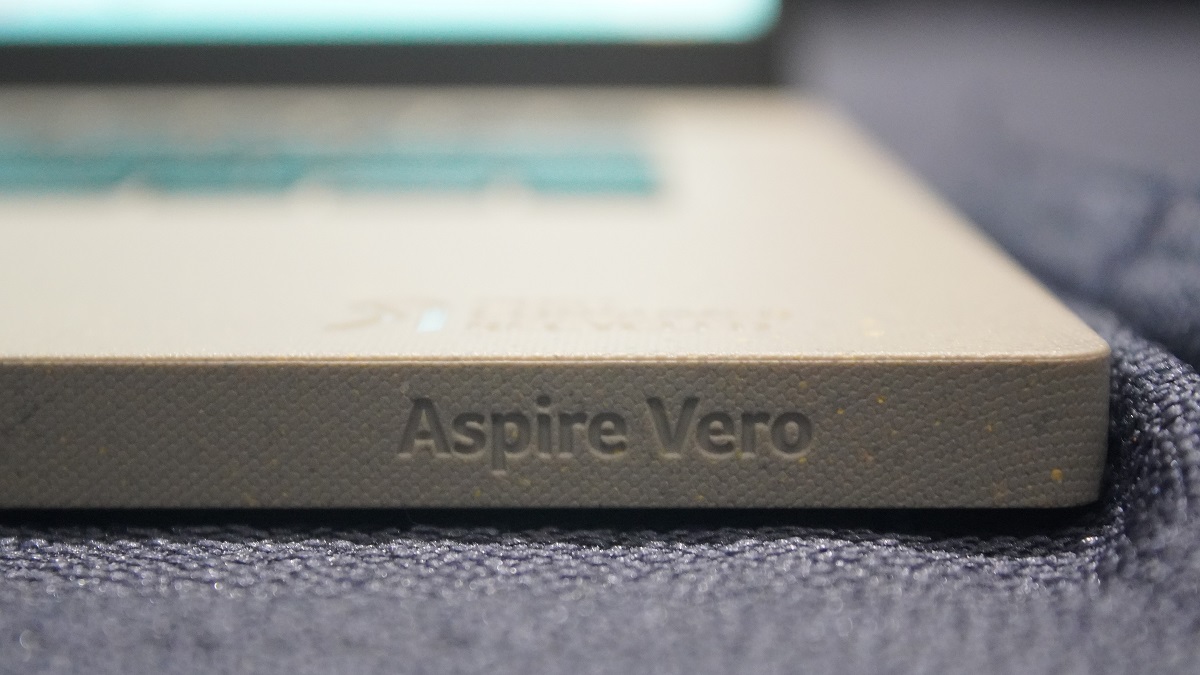 Opening the device you'll be greeted by the 14-inch Full HD (1920 x1080) display. It's much brighter than last year but is still locked to a 60Hz refresh rate. The 14-inch model also had much smaller bezels than last year's model.
Beneath the display is the full-sized keyboard, like last year typing feels good. Below that still is the OceanGlass touchpad, which Acer says was made from Ocean bound plastic trash. On the touchpad is also the fingerprint reader which allows you to unlock the laptop via Windows Hello.
On the left of the device are the DC power input, the ThunderBolt 4 USB-C port, a full-sized HDMI port, USB 3.2 Type-A port, a 3.5mm mic and audio combo port, and two LED notification lights. On the right is the Kensington Lock, and a USB 2.0 Type-A port.
Hardware: 5/5
The Acer Aspire Vero Intel Evo is of course powered by an Intel processor. Our review unit had the Intel Core i7-1255U, a 12th Gen processor with 10 cores (2 performance cores, and 8 efficiency cores). Paired with the processor is the Intel Iris Xe Graphics. Additionally, our review unit had 16GB of DDR4 RAM and 1TB of PCIe SSD storage.
Benchmark looks good for the Intel Core i7 processor. PCMark 10 has it at 6365 points for productivity, while GeekBench 5 has it at 1588 for Single Core and 8014 for multi-core performance. For graphics, 3DMark Nightraid had 17,110 points.
Basically, this laptop was made for office productivity and light photo and video editing. You can also go for some light gaming. I tried running Valorant on it and managed 90 to 120 fps on high settings.
User Experience: 4.5/5
I enjoyed the Acer Aspire Vero Intel Vero. From the typing experience to the portability, this model felt more natural to lounge around. It's less bulky and lighter making it a perfect partner whenever I was on the go.
What makes this even more special was its battery life. During my time with it, I found myself never rushing to an outlet. The rare time I did find it almost empty, I simply changed the power usage in the VeroSense software and I was good till I got home. If you do need to recharge, the USB-C charging is a lifesaver and a space saver. If you have a 67W fast charger for your phone and you're all set.
Another thing that I noticed was how the PCR plastic body handled heat. During benchmarks, I was amazed how the material didn't get warm, unlike laptops with metal bodies.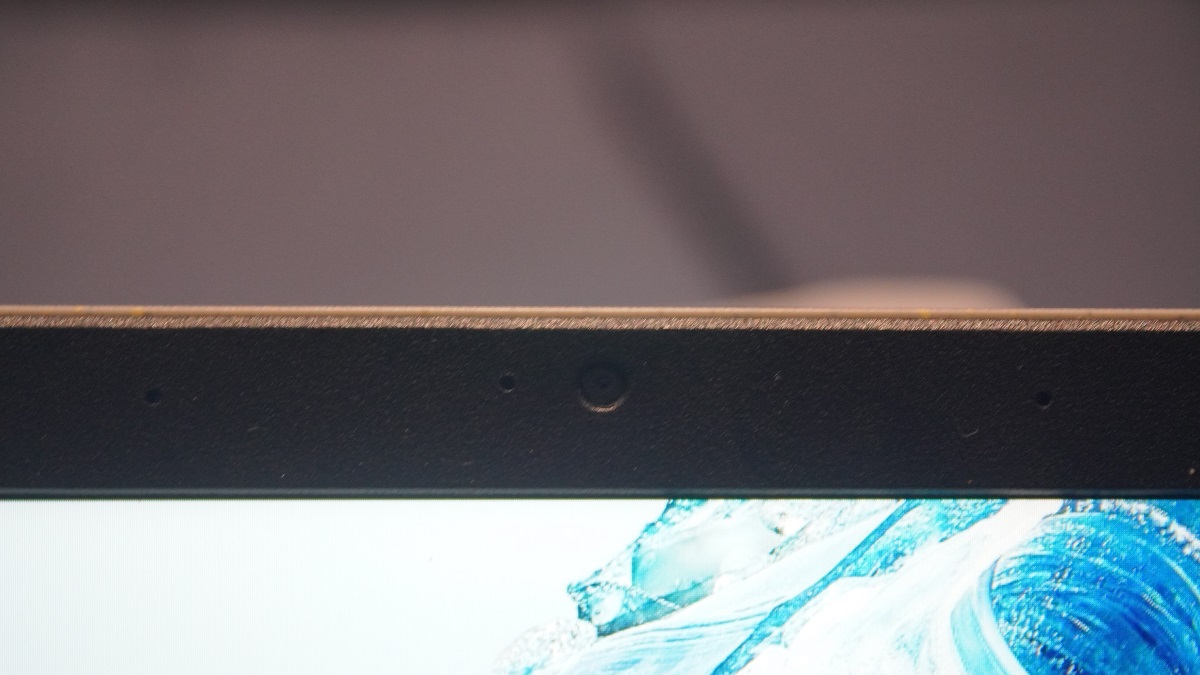 Acer has equipped the Vero with productivity tools such as the Acer TNR webcam which uses AI to improve your webcam quality. There's also the Acer PurifiedVoice which utilizes AI to reduce background noise on your mic for better call quality. It's also Wi-Fi 6E ready for that more stable internet connection.
There are still some drawbacks with the Vero. The display, while did improve, is still not the best looking. The speakers also improved but were still not on par with the best out there. That said, the original Vero had to cut costs somewhere and I would assume the same is still true.
I also found the VeroSense app to be lacking. While you can adjust the power usage you'll need to use their built-in presets. I wish that Acer could add a bit more to the app, such as fan speed control, CPU and GPU power draw monitors, and many other good stuff, though maybe nitpicking now.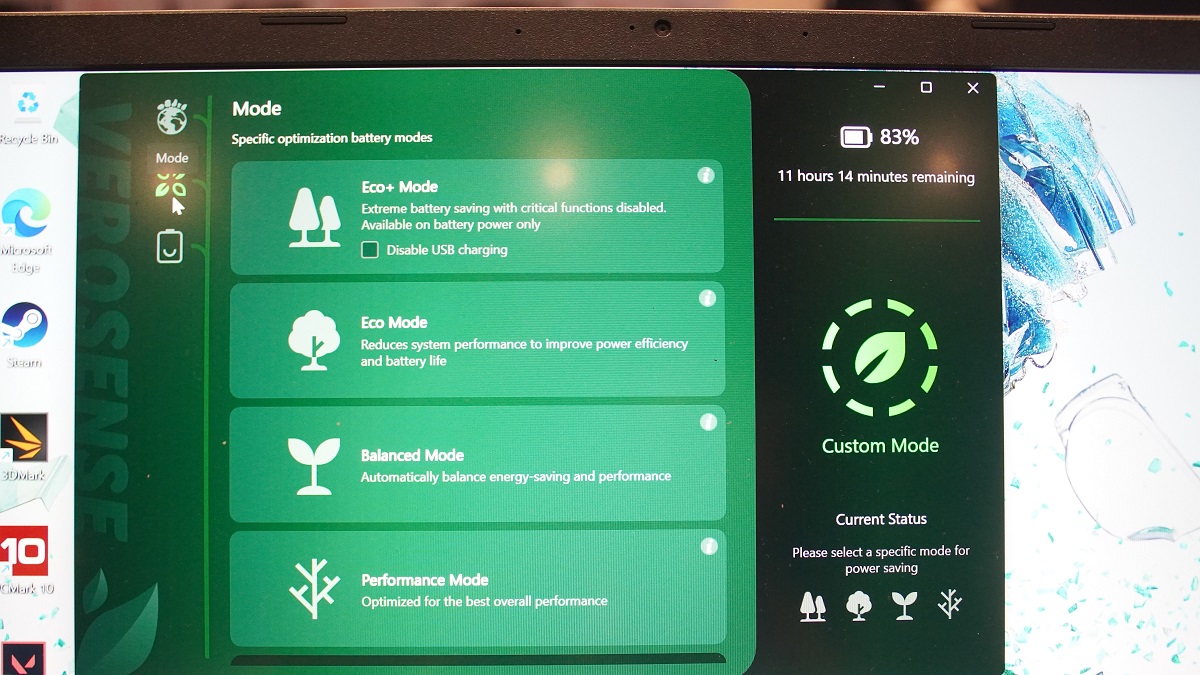 Value: N/A
As of writing, Acer hasn't revealed to us the price of the Acer Aspire Vero Intel Evo. Last year's model was PHP 41,999 and if this laptop falls anywhere near that price it's definitely a great bargain. Despite being a "green" laptop, it succeeds in being so much more and that is being a pretty great laptop by itself.
What's hot:
Eco-Friendly and solid build
Great battery life
What's not:
Display is still not the best
Bottomline:
The Acer Aspire Vero Intel Evo is a great "green" laptop
Specifications:
Processor: Intel Core i7-1255U
Display: 14-inch FHD display with Acer BluelightShield
Graphics: Intel Iris Xe
OS: Windows 11 Home
RAM: up 16GB LPDDR4 SO-DIMM Memory
Storage: up to 1TB M.2 PCIe SSD.
Connectivity: Wi-Fi 6E, Bluetooth, Thunderbolt 4
Ports: 1x ThunderBolt 4, 1x DC In, 1x USB 3.2 Type-A Gen 1, 1x 3.5 audio jack, 1x HDMI 2.1, 1x Kensington Lock, 1x USB 2.0 Type-A.
Battery: 48Whr
Features: Acer TNR Solution, Acer PurifiedVoice with AI Noise Reduction, Acer VeroSense, Acer TrueHarmony, Fingerprint Reader for Windows Hello
Dimensions: 328.67 x 223.57 x 17.9mm
Weight: 1.5kg