The long pause that was the pandemic made it evident that access to the Internet is crucial for everyday living in the 2020s.
Fortunately, there are options. The newest player in the local telco scene, DITO Telecommunity, now offers 5G wireless access with their own HOME postpaid WIFI kit. We've had some time to try it, and here's what we think.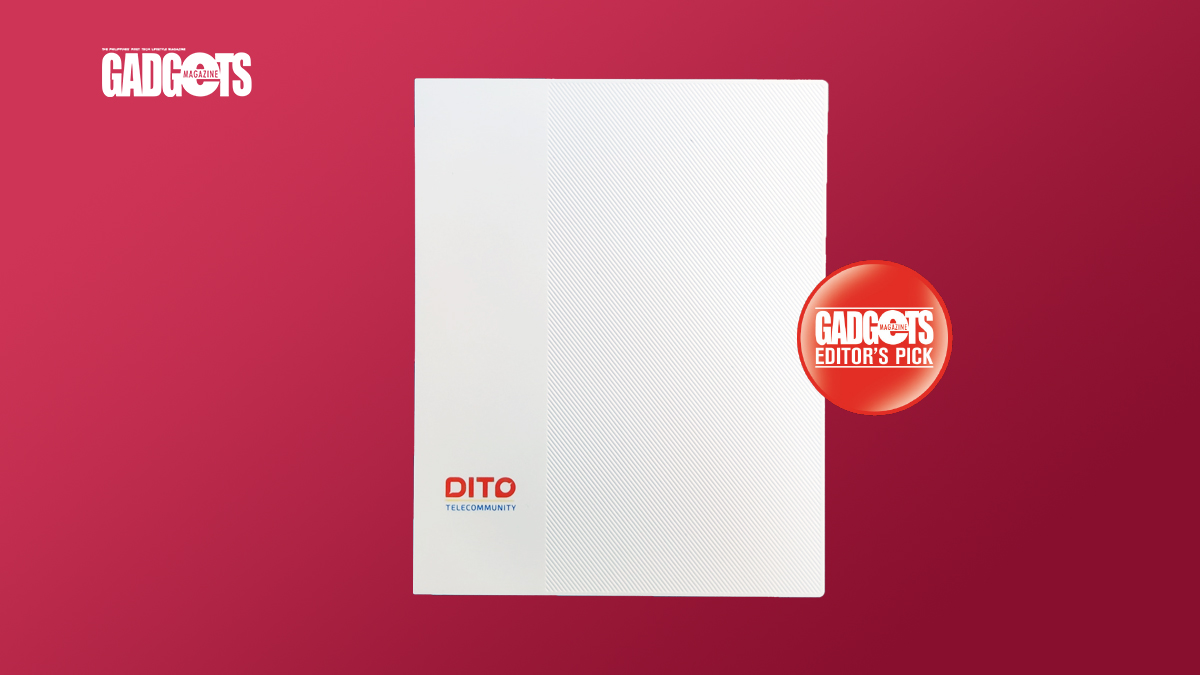 Design: 4/5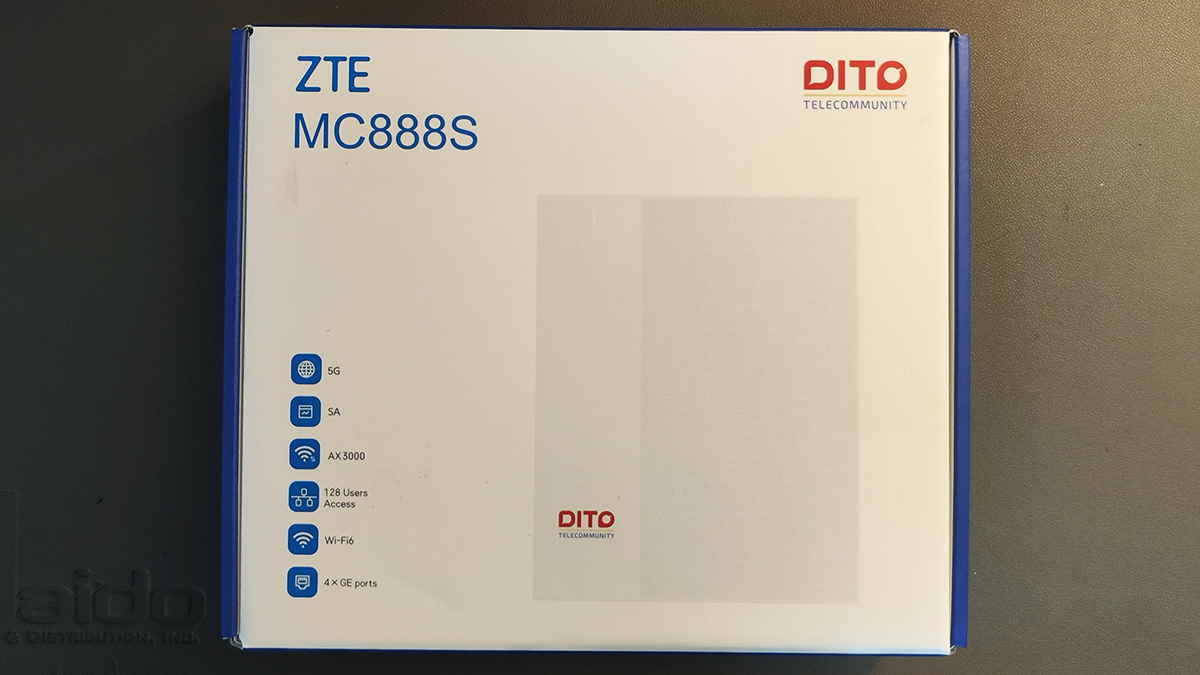 Firstly, the box. Inside, you'll find a combination of wireless router and 5G CPE preinstalled with a DITO 5G SIM, an ethernet cable, and the power brick. Our review device came with a simple printed manual, though the final retail version might include different documentation.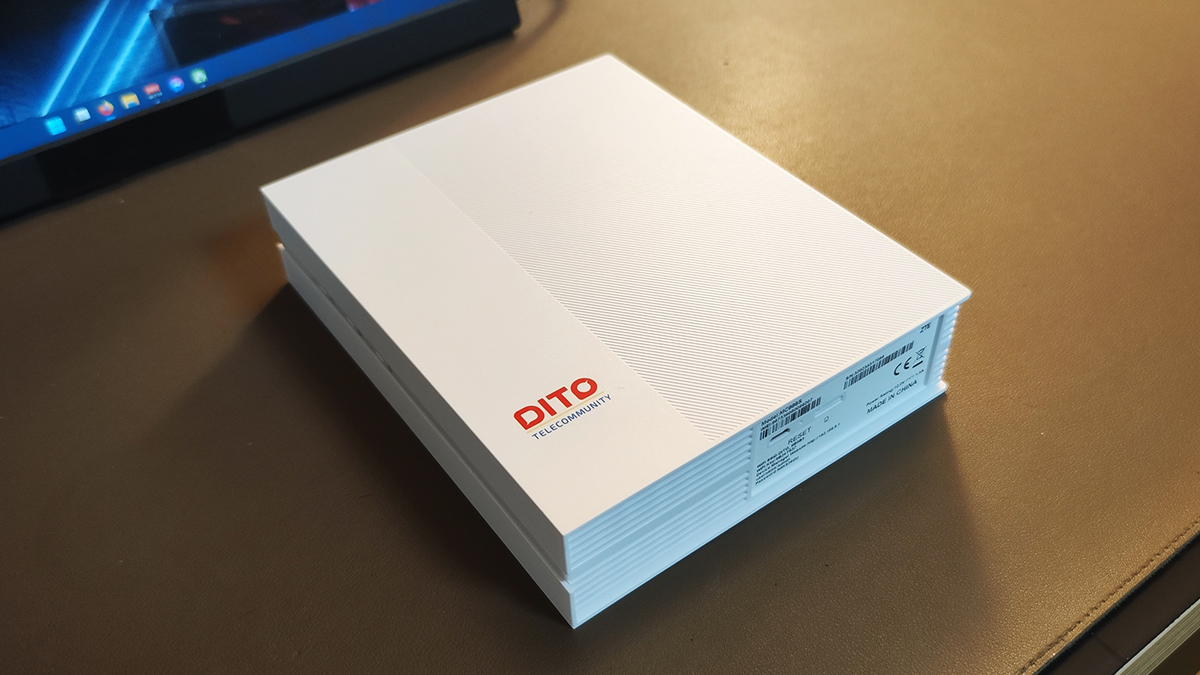 The device is a ZTE MC888S in white and takes up a pleasantly small amount of space–it's 7 x 5 x 3 inches or about the size of four video game disc cases placed side-by-side. It has four LAN ports on the back and just 3 LED status indicators in front for 5G signal, WiFi status, and power.
Hardware: 4/5
The MC888S CPE is a combination WiFi router and modem, so there's no need to connect a separate device to get wireless access. Additionally, it can broadcast 2.4GHz and 5GHz signals for broad device compatibility. It also supports WiFi 6 for scorchingly fast connectivity on devices that support the standard. The micro SIM card slot rests at the bottom of the unit and along the side you'll find a micro USB port for firmware updates and a reset button. There's also a WPS button on the top edge for easy WiFi setup.
User Experience: 4/5
After everything was plugged in and waiting for the router to finish its initial connection to the network, I logged in to the surprisingly helpful admin page. Aside from the usual data monitor, SMS access, and WiFi security controls, there's also a handy feature that tells you how good the reception is where you placed the unit, along with a visual guide as to where the best and worst places are to put the device in your home.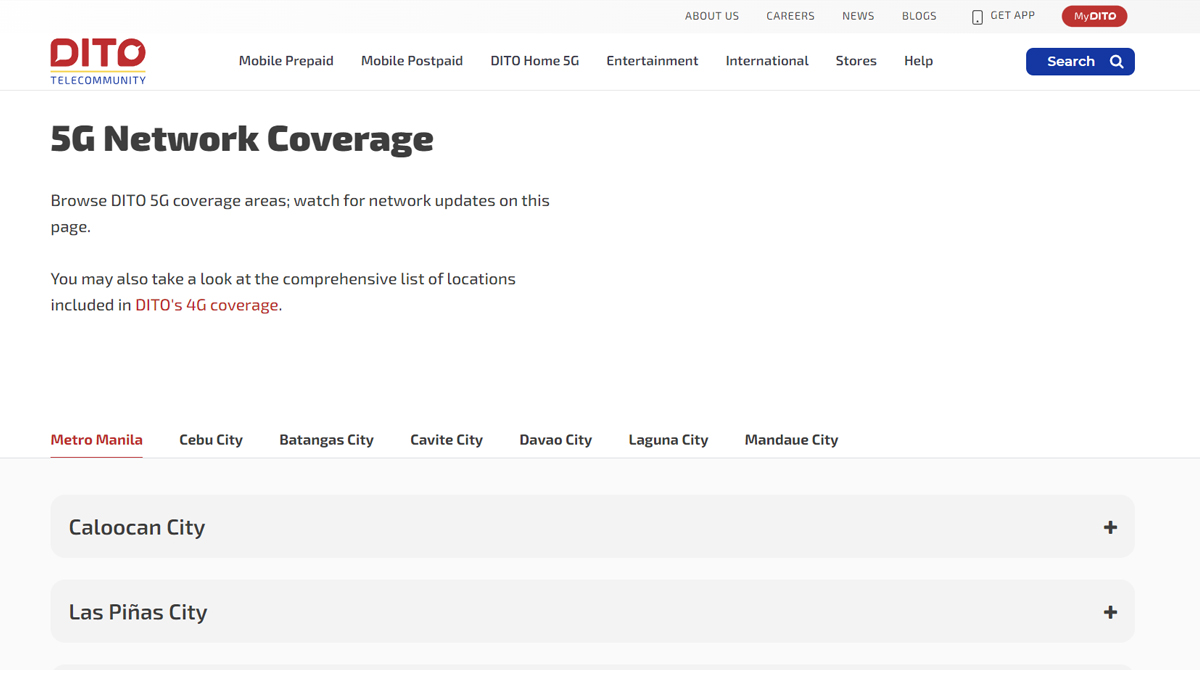 I queued up a few 4K videos on YouTube, all of which played smoothly with absolutely no issues. The same went for all the other streaming services. Netflix, in particular, went so well that I was sidetracked for longer than I care to admit watching a show on the TV, which I had previously connected to the DITO modem. This was still the case even with three devices streaming HD content at the same time.
Having more than proven itself in the entertainment front, I decided to use the connection for work. I had several meetings queued up for the day across Zoom, Google Meet, and Discord, and all my meetings concluded with no lag, stuttering, or drops! This is something I'd hadn't been able to achieve while tethering from my phone, and it's nice to know DITO can deliver a connection stable enough on which to have online meetings.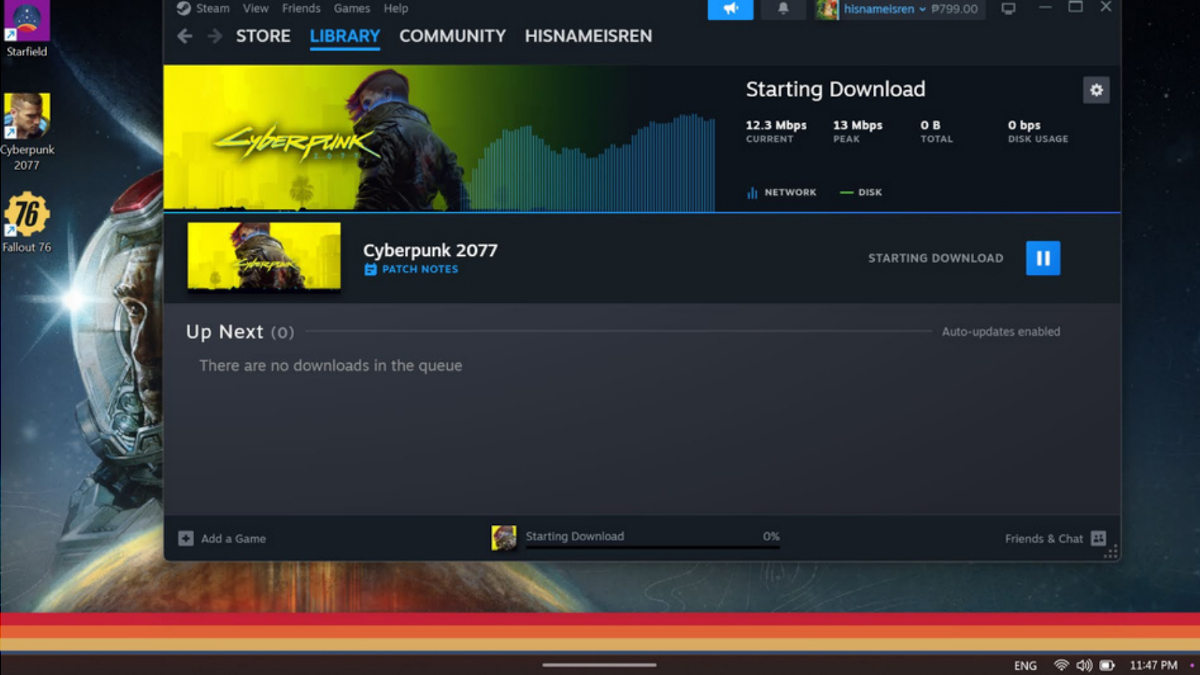 While I've long put competitive gaming aside, I was able to play a few titles online with no problems. Fallout 76, Ready or Not, and Remnant 2 are admittedly not extremely sensitive to latency, but as far as I can tell, you should have a reasonably pain-free experience on everything but the twitchiest of titles, at which point, a wired connection would better serve you.
DITO has made the requirements for signing up for either plan extremely easy. They require nothing more than a single valid ID, and proof of billing, which can be anything from a utility bill to a certificate of residence from your barangay. There are a few more details on the DITO website, but their requirements are the easiest to accomplish among all the home postpaid offerings I've seen locally.
Once you have the documents together, you simply head over to DITO.ph, search for the DITO Home WiFi Postpaid tab, and click "Apply Now," after which it's a quick form, a few uploads, and you can just wait for your device and sim card to be delivered.
Value: 5/5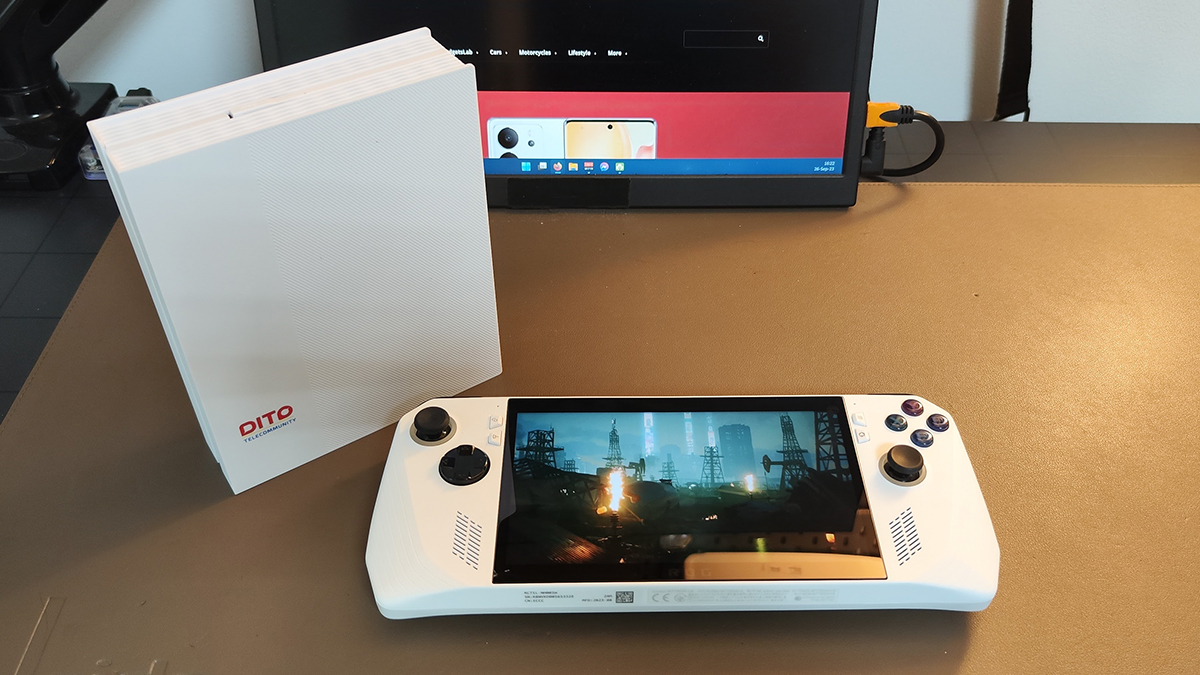 At the time of this writing, DITO offers two postpaid plans for their 5G service. The first is for unlimited 5G for PHP 1490, though they are currently offering an introductory price of PHP 745 a month for the first six months of your subscription. The other plan comes with a 200GB data cap monthly for PHP 990. Both plans give up to 500+ Mbps speed and rewards points every time you pay your bill. With either plan, you also get 30 days of Prime Video Subscription, which is a nice little bonus. Additionally, the data capped 200 GB plan has data rollover, so unused data gets carried over to the next month (though not past that).
Overall, I'm quite impressed with DITO's 5G offering. The connection was stable throughout my testing period, and more than adequately fast for most users' needs, all with a single wireless device. Because it relies on 5G connectivity, it would be best to check the DITO website to make sure your area has DITO 5G coverage before you make the jump. If your area is on the list, this is a solid option for convenient wireless internet connectivity.
So, is the DITO Home 5G WiFi ready for primetime? I think so, with a few caveats. The first, of course, is that your area needs 5G coverage. The list isn't as long as other carriers at the moment, but they're constantly rolling out 5G connectivity to more and more places. Secondly, since it's a 5G connection, you'll have to find a spot that has a strong signal. This might take some time doing, and there's no way to find out how good the signal will be at a given spot in your home without trying. Once you've gotten that, though, the connection is strong, steady, and reliable.
For the price, speed, and reliability, DITO Home's 5G Postpaid WiFi offering is one that I think you'd be more than happy with.
Bottomline:
Need a fast internet connection without a long, painful application process or a tangle of wires? DITO has just the thing for you.
Specifications:
Device: ZTE MC888S
Carriet network: 5G
WiFi network: 2.4GHz, 5GHz
WiFi standard: WiFi 6
Ethernet ports: 4
SIM: Micro
Power: 12V, 1.6A
What's Hot:
Versatile, wire-free connectivity
Actually comes with good hardware
Great value
What's Not:
Coverage is limited for the time being
You need a good spot at home to get the best signal
Reviewed by Ren Alcantara
Also published in GADGETS MAGAZINE October 2023 Issue