Struggling to stop smoking? You're cigarette-free for a week and then the next week, you're lighting up a smoke again? Are you also tired of building and reassembling your vape mods? If you're having these problems, then we've got one of the best solutions to help you transition smoothly to a better lifestyle with style and convenience. It's #NoSmoke May and we're here to inspire you to switch to Super Smooth.
Design 4/5
Unboxing the Relx Infinity in Forest Allure and Relx Essential in Gold Spark, it came with a USB-C cable and an information packet that includes a 7-day Challenge guide for first-time vapers, everything you need to know about your Relx device, and a user agreement.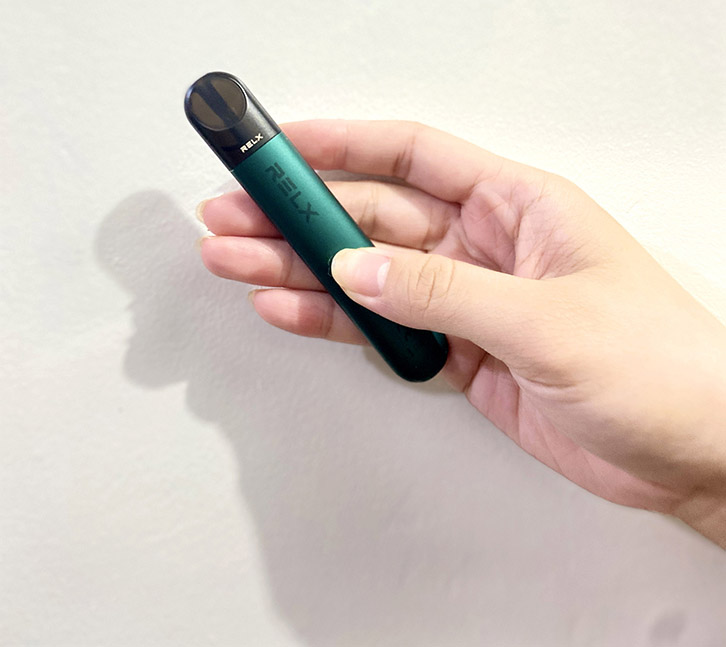 Both devices are made out of aluminum alloy, they are almost the same in function and composition but still have a few differences in their design; the Infinity has a smooth and slim symmetrical unibody and a dotted circle LED light indicator, while the Essential has ridges on its body and a vertical LED light indicator.

Hardware 4/5
Engineered by Relx, the Super Smooth promises a smooth performance for its users; made possible by 2 technologies — the Air Boost airway design that helps in producing clouds or a great amount of vapor, and the Active Steam Pro that consistently controls the volume and quality of the vapor and also balances its temperature.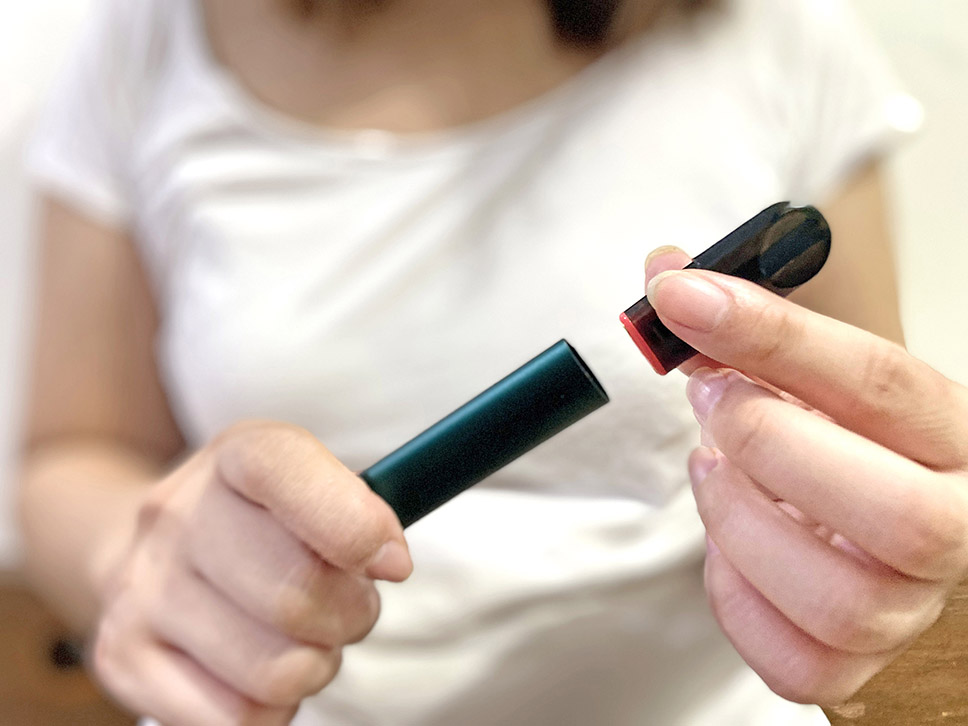 The Inifinity's battery is at 380mAh and the Essential is at 350mAh, both devices have a USB C charging port, the difference is that the Infinity has pogo pins compatible with the Relx wireless charging case.
The Relx Pod Pro holds 1.9mL of e-juice, the pod itself is built with a leak-resistance maze to keep the liquids in. It comes in 20+ flavors and different nicotine percentages, at 3% and 5%. 
User experience 4/5
I was a heavy smoker from college till the time that I started working, as I'm getting older I realized that I needed to change my ways and consider a nicotine-free life and it wasn't very easy to do since I had nicotine dependent. Lucky for me, there were alternatives to cigarettes like vape mods and vape pens but that didn't work for me either. When I found out about Relx, I immediately got the Classic one and it was an interesting experience I used it for a couple of months, I then switched to Relx Infinity and that's what I've been using ever since.
I received a demo unit of Relx Essential in Gold Spark and another Infinity in Forest Allure in their new colors, it's the first time that I tried the Essential, it's one of the most aesthetically pleasing devices I've seen and used, it was lighter than the Infinity and the ridges of the device gave my hands a better grip and it kept the device from slipping. The Infinity has a deep forest green color and a matte finish, and I noticed that there was an improvement with the body, the matte finish gave it a slightly gritty texture which I like compared to their older colors. The pod that I used was Garden's Heart which is a fruity-flavored e-liquid with 3% nicotine content. It's profoundly smooth, with no liquid popping out of the mouthpiece as you take a drag, and the cartridge doesn't heat up compared to vape mods.
What I like about the Relx experience is that the vapor doesn't leave a putrid smell on your clothes, fingers, and in your mouth. Plus, it's lightweight and you don't need to put yourself through the hassle of constantly building your device, changing the atomizer, and refilling the juice, Relx is as easy as ABC, once done, remove the pod and replace it with a new one and you're good to go. Another feature that I admire about Infinity is its smart function called a SmartPace Vibrate Alert, the device vibrates to notify you of your consumption within the last 15 minutes, unfortunately, the feature is not available in the Essential.
Both devices can run up to 2-3 days depending on your usage. Both have LED light indicators that tell you if you're running out of battery. The light turns on per drag and blinks in red if your battery is running low. When charging, the light blinks slowly from red then white, and when fully charged within one hour, it's a solid white light.
Value 4/5
The RELX Infinity has an SRP of PHP1250 and the Essential is priced at PHP800. It is relatively less expensive than smoking, I've done the computations and 1 pack of cigarettes costs PHP150 and 1 Relx pod is approximately 2.5 packs of cigarettes with an SRP of PHP250, and that's PHP125 savings already.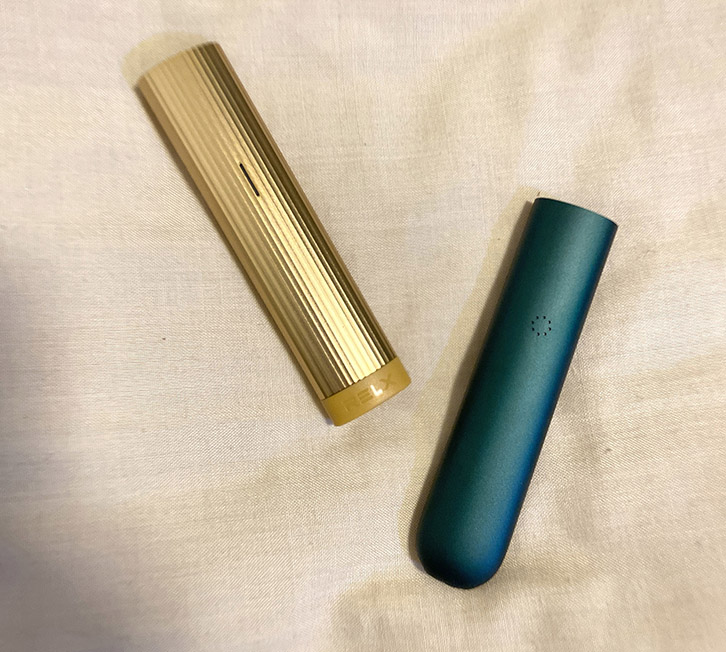 | | | |
| --- | --- | --- |
| | INFINITY | ESSENTIAL |
| Pod | Relx Pod Pro Symmetrical) | Relx Pod Pro Symmetrical) |
| Performance | Super SmoothTM | Super SmoothTM |
| Leak-resistant | Leak-resistant maze pod | Leak-resistant maze pod |
| Charging | USB-C Charging, built-in Pogo pin | USB-C Charging |
| Other accessories | Infinity Charging Case | |
| Intelligent function | SmartPace Vibrate Alert | |
| Battery capacity | 380mAh | 350mAh |
| Colors | Forest Allure, Arctic Mist, Deep Blue, Sky Blush, Silver, Red, Gold, Black | Gold Spark, Blue Glow, Blue, White, Red, Green, Neon Purple, Steel Blue, Black |
Reviewed by Franceska Aguila.