Nokia was the undisputed king of mobile phones in the late 90s and early 00s. It was, however overthrown by an onslaught of smartphones running Android and iOS. Wiser, and adapting to the changing tides, Nokia is back in the game care of HMD. It dares to shoot for its place at the top with the Nokia 8. But how good is this flagship? Read on.
DESIGN 4.0/5.0
The Nokia 8 takes design cues from the defunct Lumia series, which may be remembered for its generally box-like design. This flagship, meanwhile, has more rounded edges for easier handling.
Design-wise, the look of the phone as a whole is very uniform and simple, no odd feature sticking out. I'd like to highlight how it looks up front. Majority of the front is occupied by its 5.3-inch screen melded with black bezels and protected by Corning Gorilla glass. When the device is on sleep mode, the time, date, battery percentage, and notifications are displayed at the top, smack in the middle. This gives an illusion of an all-screen façade. Waking the device shows off the Nokia 8 display's 16M colors, which delivers sharp images and enhanced color and image quality.
The Nokia 8 flaunts a precisely-crafted unibody design, with little to no visible gaps in the display-to-body connection.
A non-clicky fingerprint scanner is located at bottom, flanked by capacitive navigation buttons. Meanwhile, physical buttons for controls and ports find their place on the sides of the device. At the back are the dual rear cameras along with a Nokia insignia.
HARDWARE 4.5/5.0
A quick look at the specs of the Nokia 8 will give you the impression that they went all-out for this flagship. Powered by an octa-core Qualcomm Snapdragon 835 chipset working in tandem with 4 GB of RAM (there's also a 6 GB variant), processes are guaranteed to run smoothly. In use, the Nokia 8 showed off its muscle by breezing through graphics-intensive Opus: Rocket of Whispers even with a couple of apps running in the background. The loaner unit I got had a 64 GB internal storage, signalling me to binge-download apps and videos, all of which didn't even make a dent on its generous storage capacity.
The device is fitted with a dual rear camera system. This means you have not just one, but two 13 MP image sensors to document precious moments. This dual image-fusion rear camera has both color and monochrome sensors and ZEISS optics to accurately capture any mood. The shooters are controlled through a simple camera app that is user-friendly. I just noticed the lack of adjustment options which I think is a waste given its dual camera setup. It succeeded, though, in rendering fine-detailed images captured in low- to well-lit areas. What convinced me that it's a photography prodigy is when I used it to capture the beatiful pink sky just last week. I'd even go as far as saying that "perfectly captured" is an understatement.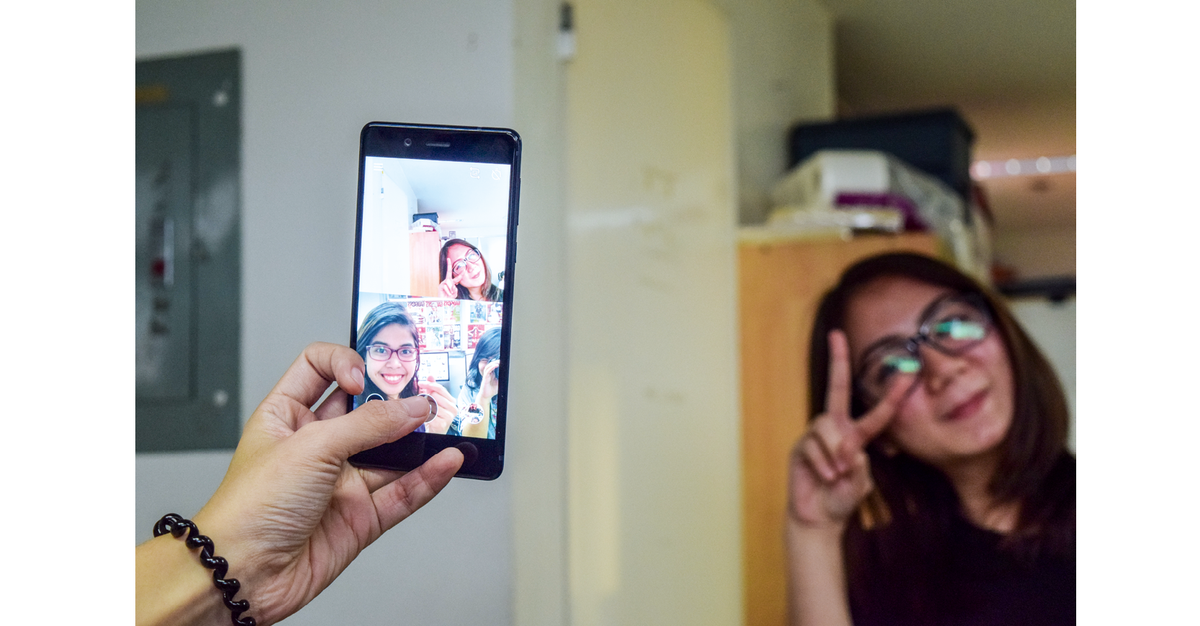 Meanwhile, a 13 MP phase detection auto-focus camera with ZEISS optics takes space at the front. Nokia puts emphasis on its Dual-Sight mode, which is a first for mobile phones. This feature activates both the front and rear cameras simultaneously, through split screen, for recording videos and photos with friends. No one gets left out. Video recordings, on the other hand, appear as they were filmed thanks to 4K video resolution capability along with Nokia OZO spatial 360-degree audio.
USER EXPERIENCE 5.0/5.0
The Nokia 8 doesn't resemble old Nokias for even one bit but I was oddly reminded why everyone had it as their daily drivers in the past. With Android 7.1.1 Nougat (set to receive an Oreo upgrade) running this phone, the experience was seamless. There was hardly any Nokia-native applications that ship with it. The device had a Nokia Mobile Care app, however, through which you can channel your concerns, chat with support, and get to know your device even more.
VALUE 4.0/5.0
The Nokia 8 is a rightful flagship to carry the torch for the brand. It's a phone that bears the very essence of Nokia: sturdy and reliable. The other features come as a plus and make it all the more appealing to any generation of smartphone users. If not for its hefty price tag of PHP 29,990, I would have given this phone a full five for value.
Bottomline
*Lists in things to buy for Christmas*
Also published in Gadgets Magazine November 2017 issue
Words by Mia Carisse Barrientos