TNC Predator successfully defended their Predator League title after beating fellow Pinoy team OB. Neon (2-0) in the Grand Finals of the APAC Predator League 2020/2021.
The win gives TNC Predator USD 50,000 or more than PHP 2.4 million, as well as bragging rights to become the first team to win the Predator League shield back-to-back.
 Playing on a new patch, TNC Predator surprised OB.Neon by instantly locking in the IO carry, a hero who was nerfed during the patch. Adding to that they picked Invoker for their mid-lane, a hero who was not favored in the pass META.
OB.Neon would take an early lead with their Gyrocopter carry who managed to grab an early lead in farm. But great plays from the support Clockwork and the Invoker gave TNC the needed space to enable their carries. As the game dragged on, TNC Predator would amass a 17k gold as OB.Neon struggled to pick off their carries.
The carry IO would finish with 7/0/13 KDA while the mid lane Invoker ended with 9/1/16.
"I think na viable pa din yung IO, na-nerf man siya pero feel ko malakas pa din. Yung nerf niya lang naman is yung max movement, tsaka kunting nerf sa balls… Yung IO may strengths pa din na kaya niyang mag-sustain lalo na pagnareach yung timings niya," said TNC Predator shot-caller, Marvin "Boomy" Rushton.
Game 2 saw TNC Predator showcase their in-depth knowledge of the new patch, never letting the OB.Neon gain a net worth lead for the brief 29-minute game. The team would finish the game with a massive 24k gold lead.
"Masaya kami na nanalo kami, tsaka bagong patch, mas nakapag-adjust kami kaysa sa kanila," said Timothy "Tims" Randrup, TNC Predator's roaming support player.
"Yung Bounty runes ginawang every three minutes na, feel ko kanina nung kalaban namin Neon, nakalimutan nila na every three minutes na kasi nakukuha namin lahat ng runes," added Rushton.
Bounty rune gives the teams additional gold which in turn can be used to buy stronger items.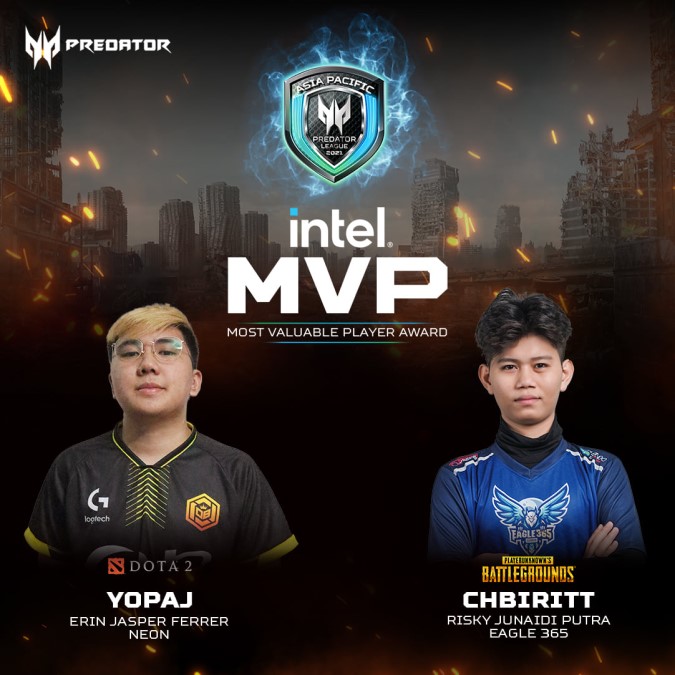 Meanwhile, OB.Neon's midlaner Erin Jasper "Yopaj" Ferrer was named the tournament's MVP for APAC Dota 2 while Indonesia's Risky Junaidi "Chbiritt" Putra was named the MVP for APAC PUBG.
The final day of Predator League 2020/2021 also saw Eagle 365 from Indonesia claim the Predator Shield for APAC PUBG. The Indonesia squad earned 125 points in 12 games to stand atop the leader board.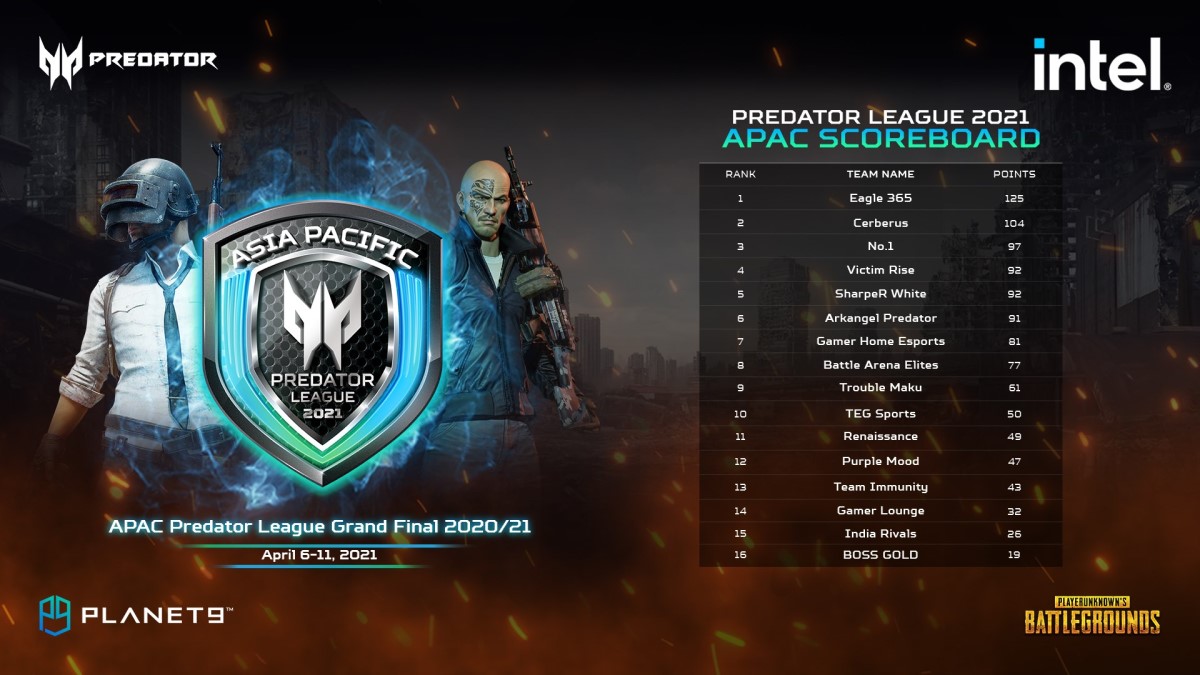 Filipino teams ArkAngel Predator would finish the PUBG tournament in 6th place with their 91 points, while Trouble Maku follows them at 9th place with 61 points. Rounding out the Pinoy teams was Gamer Lounge who finished the tourney at 14th spot with 32 points.
For the Asia group it was Burmese team Team Veteran who dominated the DOTA 2 while Korean powerhouse Damwon KIA would emerge as the champions for PUBG Asia.
Also announced during the end of the event was the host for Predator League 2022, with the honors going to Japan, where Acer hopes to once again hold the games offline.