Calling all Filipino Mobile Legends  Bang Bang (MLBB) fans!
The most prestigious tournament in MLBB, the Mobile Legends Southeast Asia Cup (MSC), 2019 is coming to Manila. Watch the action-packed battle live among 12 contenders from across nine participating countries as they compete for the championship throne. The tournament features a total prize pool of PHP 6.26 million.
The first stage of the competition consists of a "group stage draw" which recently revealed the groupings that will go head-to-head at the qualifying rounds. The group stage round will be streamed live at Mobile Legend's official Facebook page on June 19-20.
There are four spots available in the upper bracket of the Playoffs. The remaining teams will face off in the Play-in round to fight for four spots in the lower bracket.
Opening its doors to the public, the MSC 2019's main event will be held for the very first time at the Smart Araneta Coliseum. Fans will get to see the best MLBB teams in Southeast Asia (SEA) in a fantastic stadium with plenty of history.
"MLBB fans here in the Philippines have shown great love for the game and the level of MLBB esports talent here is outstanding. In fact, MSC 2018's 1st and 2nd place winners were both Filipino teams. It is only fitting for us to have MSC, the region's most prestigious MLBB esports tournament, right here in Manila. At Moonton, we are proud to have created a game that has resonated well in the SEA region. Much of that success is thanks to the passion shown by our community here, so this one's for you." JJ Lin, e-Sports manager of Moonton said.
Here's the complete lineup for the MSC 2019's group stage round: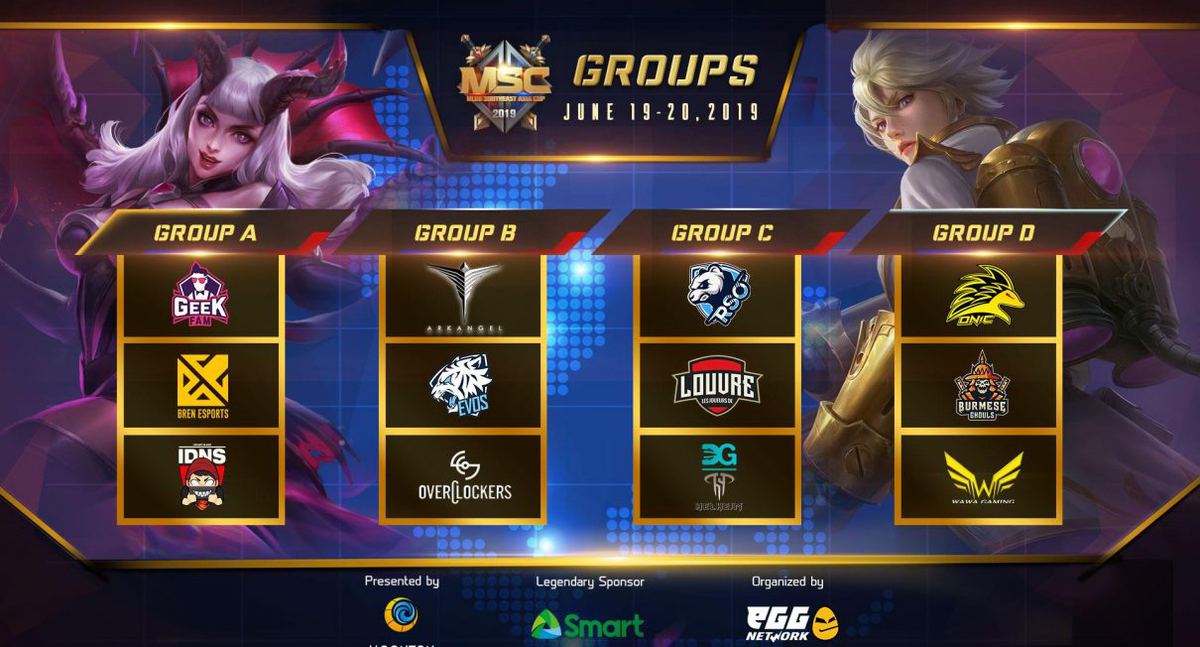 Group A
-Geek Fam (Malaysia)
-IDNS (Thailand)
-Bren Esports (Philippines)
Group B
-EVOS ESports (Singapore)
-Arkangel (Philippines)
-Overclockers (Vietnam)
Group C
-Louvre Esports (Indonesia)
-Diversity Helheim (Cambodia)
-Team Resolution (Myanmar)
Group D
-Wawa Gaming (Laos)
-Onic Esports (Indonesia)
-Burmese Ghouls (Myanmar)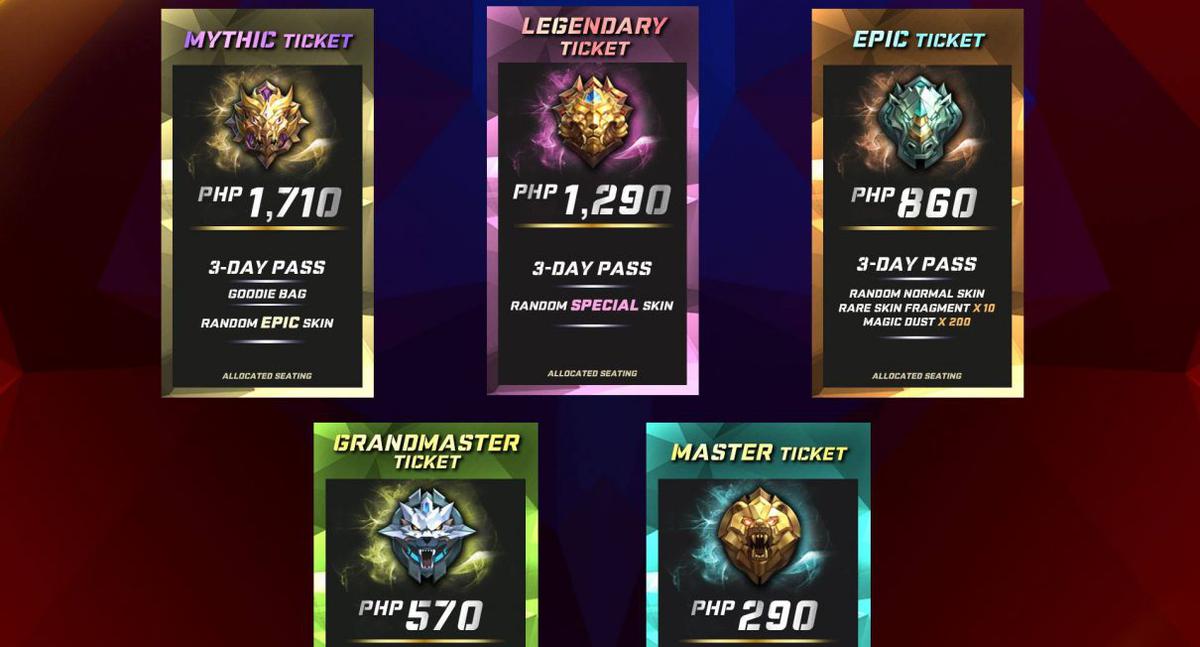 Fans may book their tickets at Ticketnet or at MSC 2019's official website.
The MSC 2019 is organized by Egg Network, presented by Moonton, and is sponsored by Smart Communications Inc.