Unicorns are not real, at least not in the literal sense. In the business world, unicorns are startups that have reached the value of US$1 billion or more. With the digital transformation in full swing and businesses racing to stay ahead of the game, one company is notably taking charge and leading the way in building a portfolio of high-growth companies and future unicorns: 917Ventures.
917Ventures has become a vital player in the local startup scene, creating a dynamic ecosystem of high-growth portfolio companies by investing in innovation.
Here are some of 917Ventures' portfolio companies revolutionizing the tech scene.
GCash
Gone are the days of long lines and tedious transactions at banks and payment centers. As modern technology continues to reshape the way we live, digital payments have become more prevalent in the country.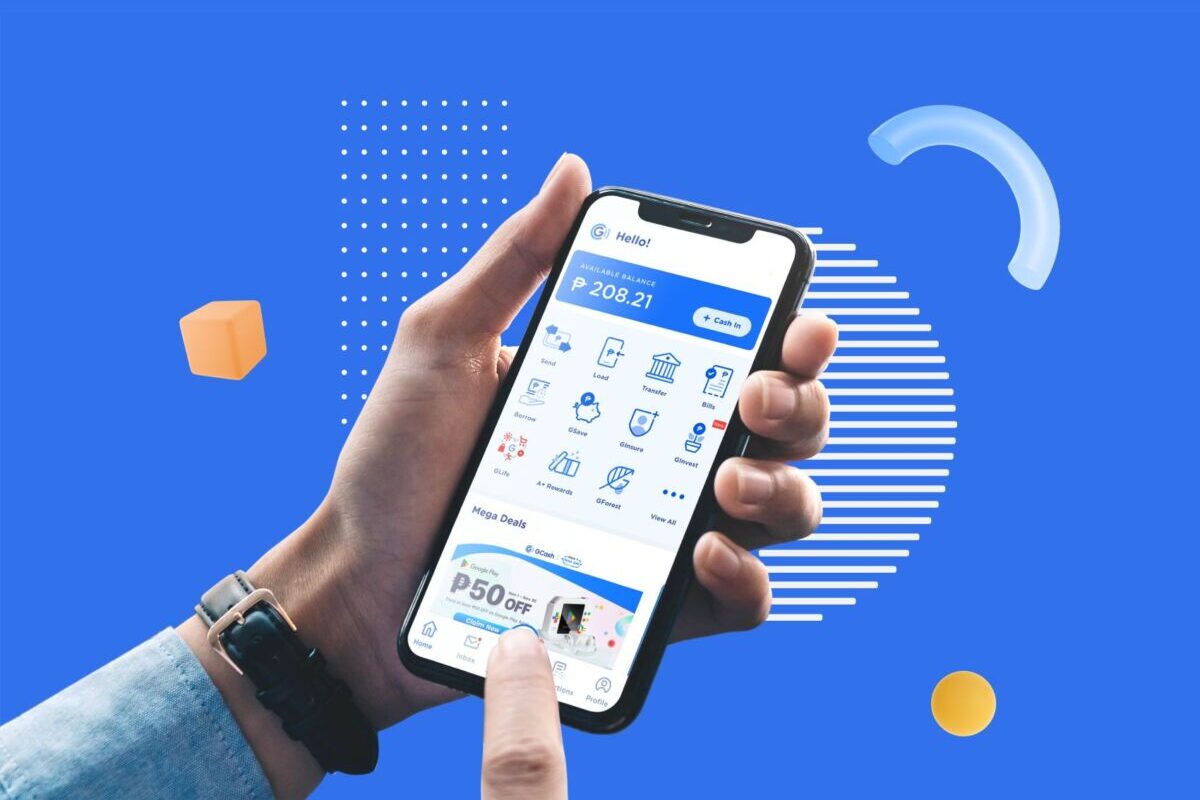 One of the most innovative digital payment platforms in the Philippines is GCash, a portfolio company of Globe's 917Ventures and the Philippines' first double unicorn, with over 76 million registered users.
From mobile wallet to digital ecosystem
Before the emergence of e-wallets, Filipinos relied heavily on hard cash and traditional bank transactions. In recent years, the transition to online payment and cashless transactions has become more of a norm—thanks to the likes of GCash.
Introduced to the market in 2005 as a digital wallet for Globe Telecom subscribers, it was developed to provide solutions for unbanked Filipinos.
As Mynt and GCash President and CEO Martha Sazon noted, "Our focus really is not on profitability, our focus is really to grow the use cases, to tap even more underserved and unbanked Filipinos, and to prepare for the future of GCash."
With Martha's 12 years of pioneering breakthroughs in Globe businesses, this was something GCash
achieved at a rapid speed. These days, with just a few clicks on their mobile phones, users can easily pay bills, transfer money to family and friends, and even purchase goods and services online.
Since then, GCash has undergone tremendous growth and become the largest digital ecosystem in the Philippines–with the most merchants, social sellers, and cash-in and cash-out agents with stalls and over-the-counter payment centers available in urban and rural areas.
A safe and essential platform during the pandemic
COVID-19 disrupted the whole world and forced us to adapt new ways to transact. The app has become an essential tool for Filipinos during this time when online shopping was on the rise and small businesses were popping up everywhere. The need to adapt and survive prompted the rise of digital transactions, despite the fears and barriers regarding money safety.
However, buyers and sellers prefer GCash payment as a safe and convenient way to transact without the need for physical cash. It also allowed buyers and sellers to transact without having physical contact or having to travel to banks, given the restrictions from the government and local units.
During this critical time, it empowered both consumers and merchants to thrive in the new normal by being the most accessible payment method. GCash notably collaborated with the national government and other government agencies to distribute cash aid safely and more conveniently. This partnership has highlighted GCash's potential as a critical player in promoting financial inclusion and advancing the country's shift to cashless transactions.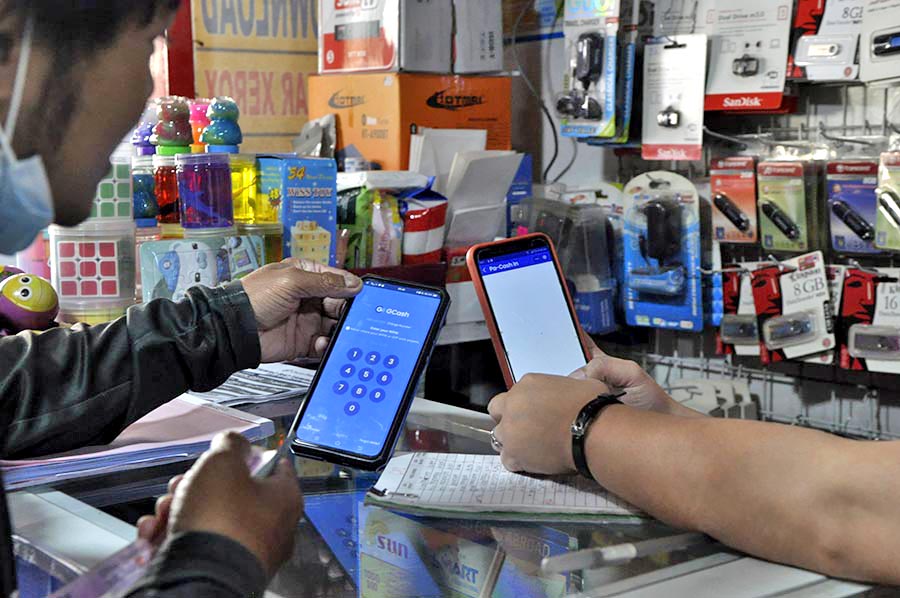 Local impact and expansion to the international market
Convenience and accessibility are arguably the key factors in how GCash dominated the market, but more than that, they developed features that cater to the essential needs and day-to-day demands of Filipinos — GInvest has made investing accessible to Filipinos at a lower cost. GSave has made it easy for Filipinos to open digital bank accounts without going through layers of documentary requirements. Other features include GLife, an all-in-one lifestyle platform for shopping, food, and retail; GInsure, a marketplace for various insurance products; and innovative lending solutions–GCredit, GLoan, and GGives which give users access to fair loans.
In addition to its domestic success, GCash has also begun making waves in the international market–particularly in Asia. Thanks to its partnership with global payments giant, Alipay, users in countries like Japan, Malaysia, Singapore, and South Korea, can now opt to pay with GCash.
The power of innovation: How GCash's success can pave the way for the future of FinTech
GCash has immensely transformed the way Filipinos transact and manage their money by offering new options that are more accessible, affordable, and convenient for the common Juan. GCash's success shows how FinTech innovations can help ensure everyone has a chance to improve their everyday lives.
KonsultaMD with HealthNow, AIDE
Ever heard of teleconsulting? This innovation is changing the healthcare game in the country. Intending to democratize healthcare for all Filipinos, KonsultaMD, HealthNow, and AIDE have become some of the most well-known names in the digital health industry in the Philippines. These startup ventures aim to provide safe, convenient, and accessible healthcare services through digital means.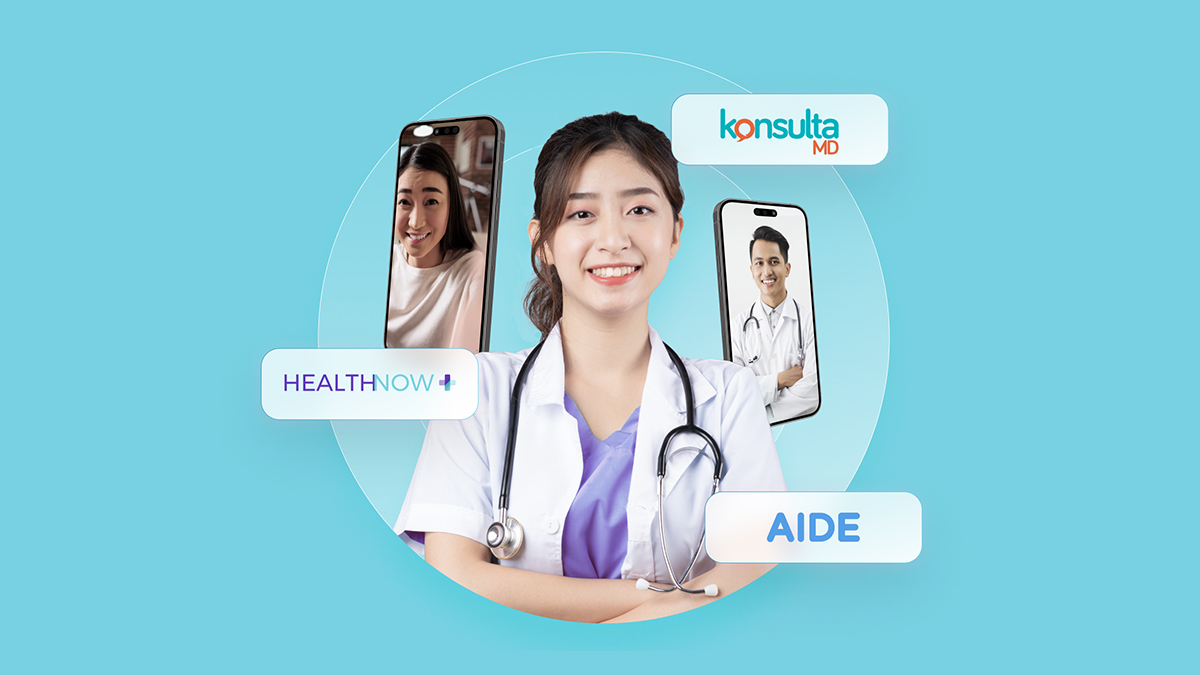 It is no secret that healthcare in the Philippines is not easily accessible and available to everyone. Even basic healthcare is seen as a luxury for the majority of the population, particularly those in remote areas. "Getting healthcare should be as simple as buying load," says Cholo Tagaysay, KonsultaMD's CEO, who envisions solving the critical need for accessible and affordable healthcare services in the country.
According to statistics, about six out of ten Filipinos die without ever seeing a doctor. Thanks to innovations like KonsultaMD, HealthNow, and AIDE, primary healthcare services are now available online. This means users can easily consult a doctor 24/7, get e-prescriptions, schedule clinic appointments and lab services online, and have their medicine delivered right at their doorstep.
At the height of the pandemic, hospitals and other health facilities were crowded with patients. KonsultaMD played a big role in servicing Filipino families during these critical times when getting medical attention was challenging. Founded in 2015, KonsultaMD is a teleconsult service that offers 24/7 access to licensed Filipino doctors through phone calls or video consultations. With KonsultaMD, patients can receive medical advice and prescriptions without leaving their homes, providing better access to quality healthcare, especially in remote areas.
HealthNow, on the other hand, is a digital health platform launched in 2020 that offers a range of healthcare services, including telemedicine and e-pharmacy.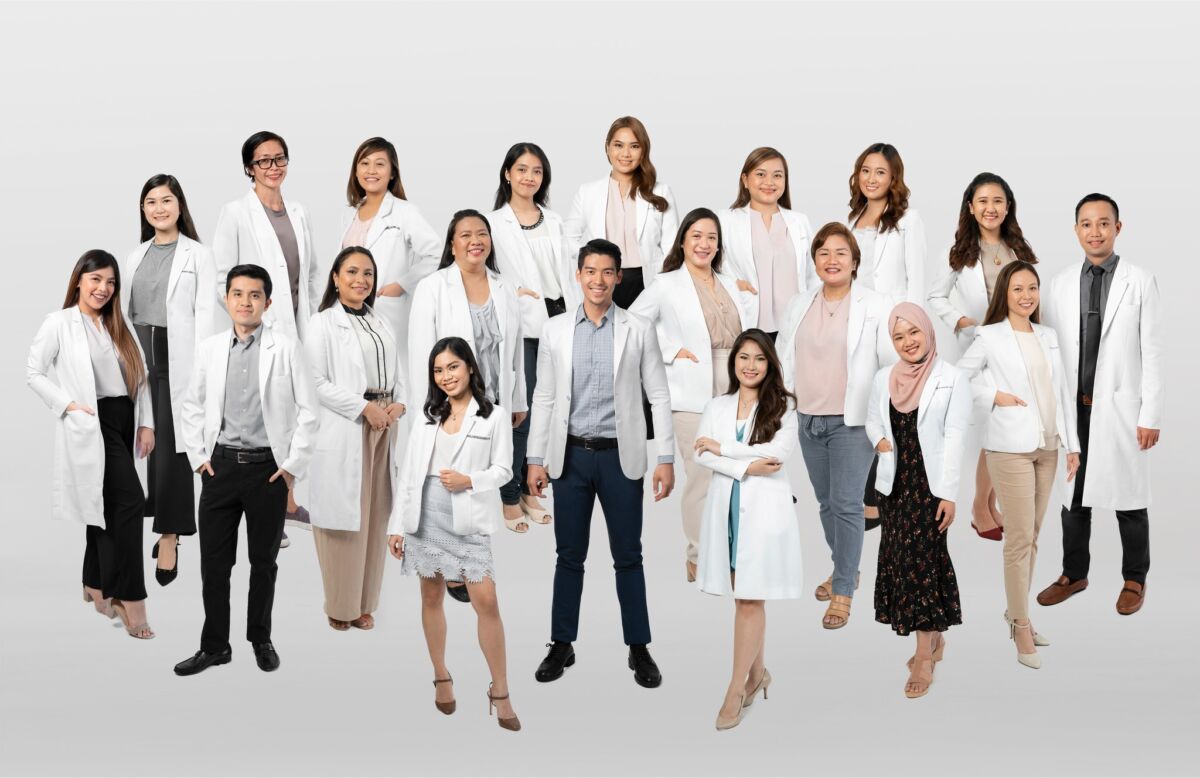 Another home healthcare platform is AIDE, which offers diagnostics at home and home care that includes nursing, fitness coaching, and many more.
In July 2022, KonsultaMD, HealthNow, and AIDE announced their consolidation, under 917Ventures. This newly formed trio is sought to be a powerhouse in the country, given each company's proven success in the digital health space. By offering convenient and accessible healthcare services, healthcare is now made easier and attainable for everyone.
KonsultaMD, the largest telehealth company in the Philippines with 2 million users, 50,000 retail outlets nationwide, and 95 brand partnerships, has also made Filipino lives easier and better in many ways. This includes free consultations for foodpanda delivery partners and free mental health support via chat. Other featured new services, such as diabetes screening packages, family vaccination packages, and healthy holiday bundles are made available. And just a few months, as of writing–KonsultaMD launched a Concierge for booking appointments, lab test services, COVID-19 testing, medicine delivery, and other healthcare needs.
KonsultaMD's rapid growth and expanding reach have also drawn the attention of investors in the digital health industry. With a user base of 2 million and over 50,000 retail outlets nationwide and now, with its recent consolidation with HealthNow and AIDE, is KonsultaMD the next Philippine unicorn?
The consolidation of these three startups into a one-stop health super app is set to revolutionize the Philippine digital health industry. KonsultaMD's partnership with GCash, the country's largest e-wallet and first unicorn, has further expanded its reach and made services more accessible to Filipinos.
Its CEO Cholo Tagaysay has over a decade of executive-level experience in tech and has assumed leadership positions in various startups, managing multiple markets in the Philippines, Indonesia, Malaysia, Bangladesh, and Singapore. He was also the former Chief Marketing Officer of Xurpas, the only Philippine startup ever to IPO. As CEO of KonsultaMD, he leads with a strong commitment to innovation and improving the lives of Filipinos through accessible healthcare. It's safe to say that KonsultaMD is on its way to becoming the next Philippine unicorn.
Brave Connective Holdings, Inc. – AdSpark, m360, Inquiro, DeepSea
Strong competition in the market made it harder for brands to promote services and advertise their products. With digital media, competition is stronger, and brands need to be creative and smart to succeed in the saturated market. One big challenge is standing out from others. With many products available, it's hard for brands to grab people's attention.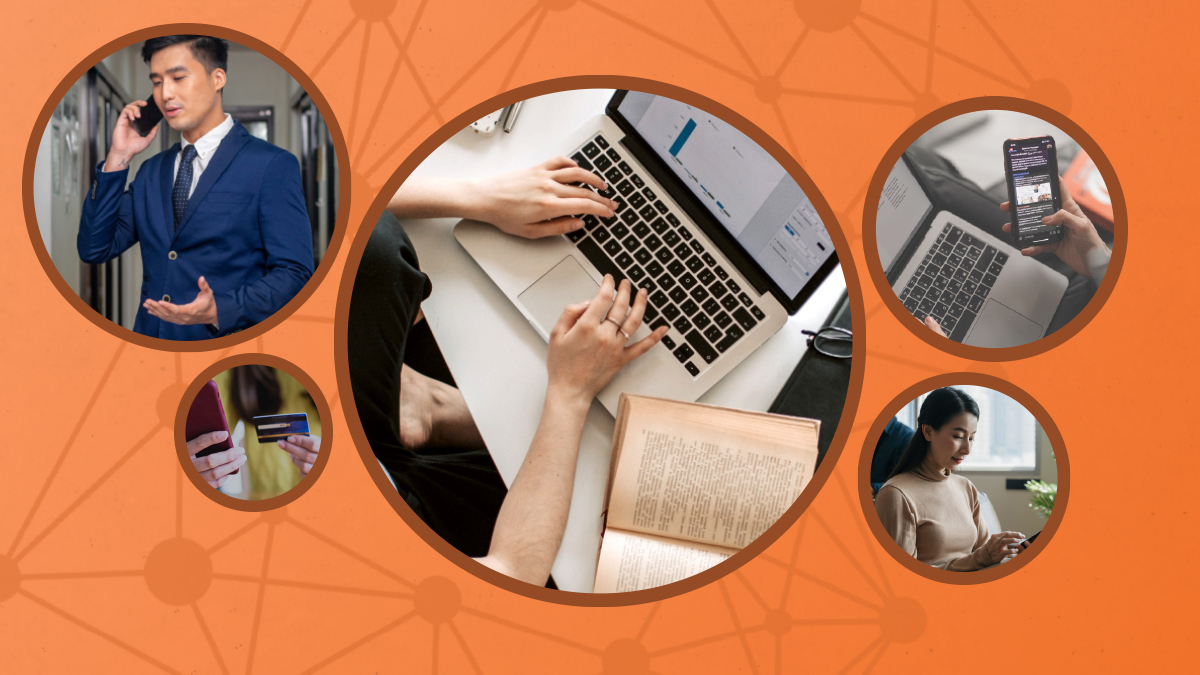 This is how Brave Connective Holdings, Inc. came up with solutions for brands aiming to level up in reaching their audiences.
In the second quarter of 2022, the Globe Group created Brave Connective Holdings, Inc. to consolidate its adtech and data capabilities as part of 917Ventures portfolio companies and has appointed Nikko Acosta as Group President & CEO. He is concurrently Globe Group's Chief Strategy Officer
Brave Connective Holdings, Inc. is Globe Group's holistic adtech and data ecosystem, that supports brands and businesses to get to know their audiences better, and translate the knowledge of their markets to data-driven campaigns and initiatives. One of the key ways in which Brave Connective Holdings, Inc. helps brands is by bringing them closer to their customers through the use of data, analytics, targeting, and storytelling, thereby driving insights to data-driven business decisions and actions. Through its portfolio of adtech and data companies, AdSpark, m360, Inquiro, and DeepSea (currently undergoing the spin-off process), they analyze market trends, consumer behavior, and channel capabilities to help brands and businesses create campaigns that cater to the needs of their customers.
AdSpark
Coming up with effective creative campaigns that impact consumers can be a challenging process. From the ideation down to its optimization, sometimes it's hard to pinpoint your audience's needs. Spark the interest and drive action of your consumers through AdSpark, an adtech expert and a data-driven agency, accelerating digital and mobile advertising through technology and innovation. AdSpark helps brands connect with consumers in a more personalized manner, from getting to know the consumer down to rewarding them. AdSpark's capability of integrating advanced analytics and actionable insights has enabled brands to create campaigns that are more tailored to their target customers' needs and interests, making campaigns more engaging and effective for their clients.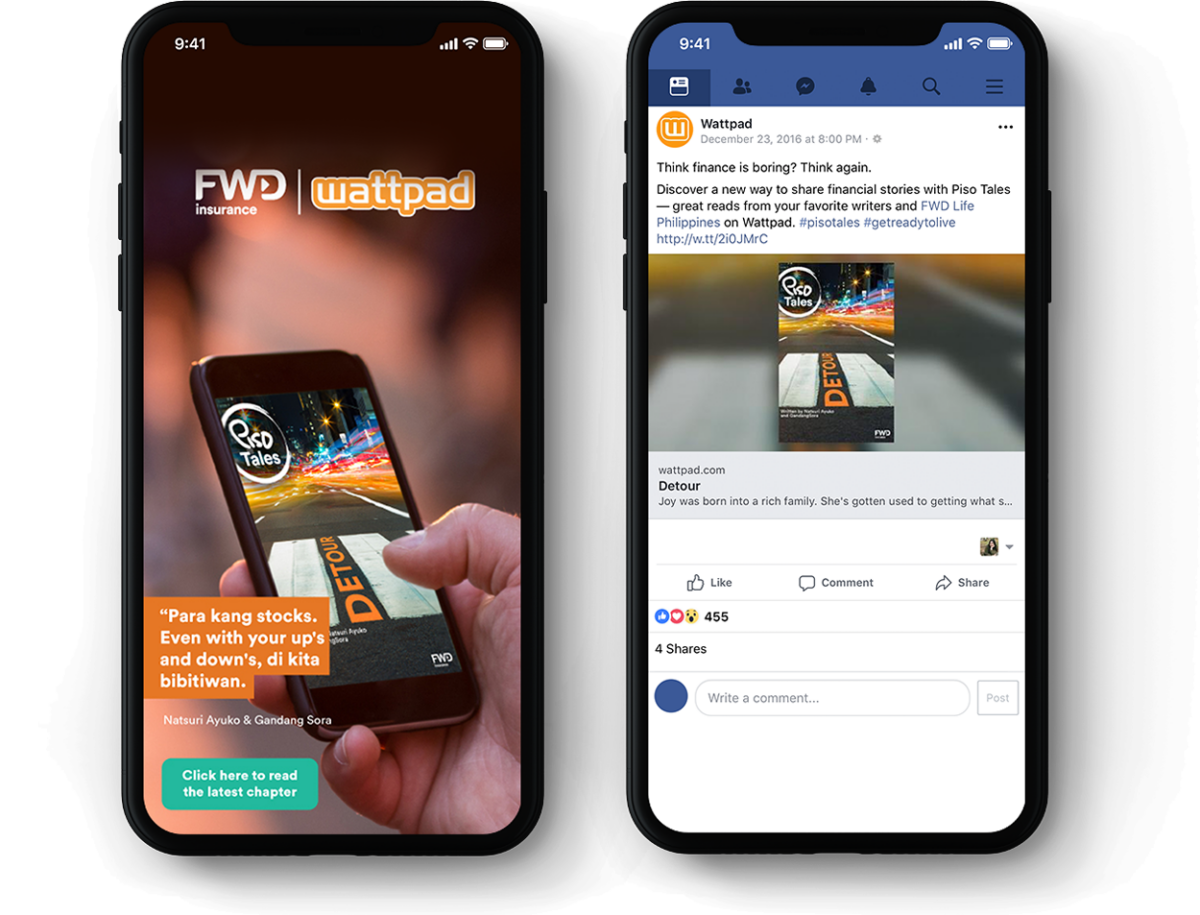 m360
Communication is an important factor in building customer relations. Good thing businesses can now send messages to their customers anytime, anywhere in the world, in any channels they prefer. m360, a multi-channel messaging platform, enables businesses to send and receive messages to 227 global destinations via its 700 partner mobile operators.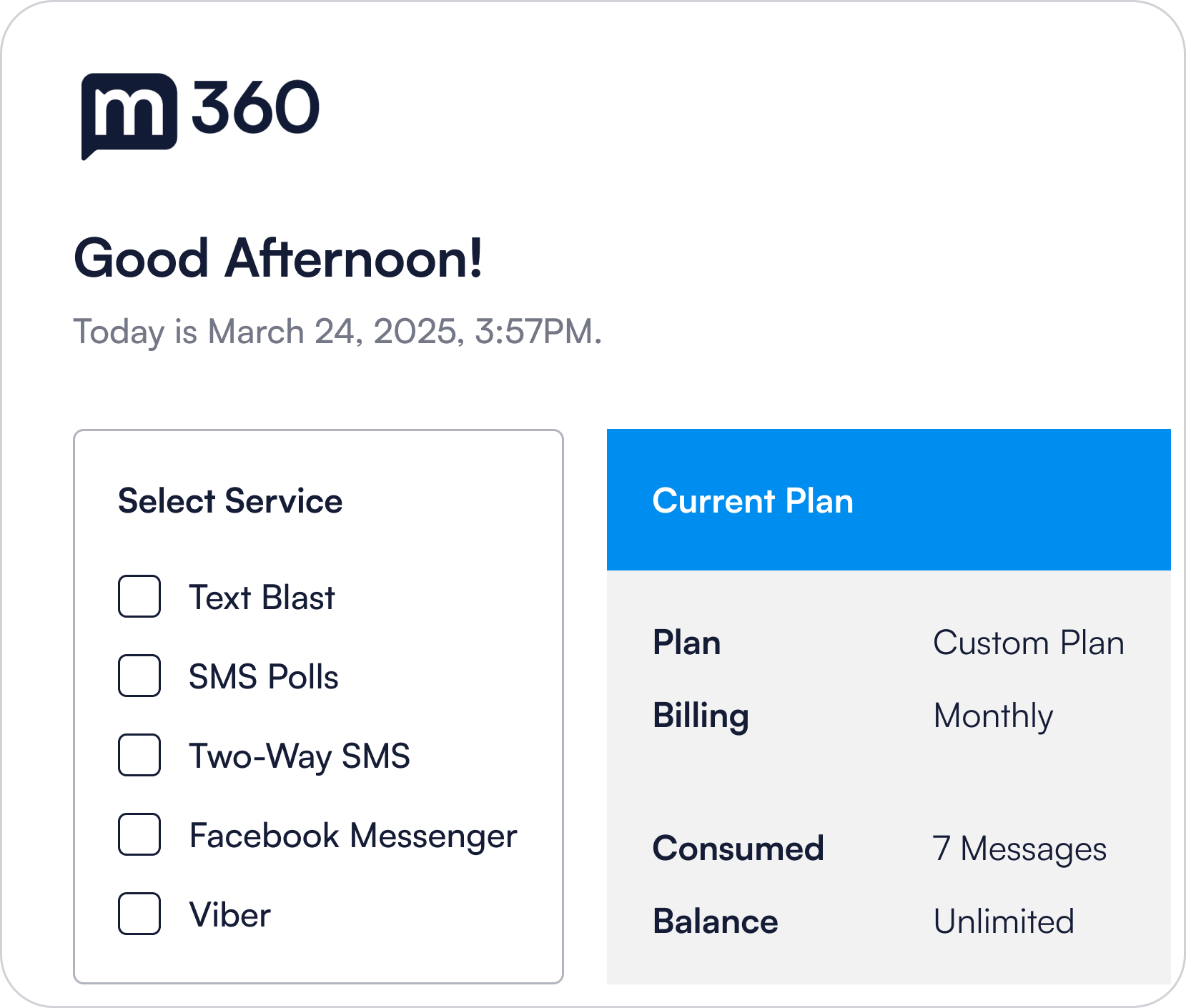 In the Philippines, m360 reaches 150M mobile users and 45M messaging app users like Viber for Business and Facebook Messenger, helping businesses with their digital communication needs to create more meaningful conversations and make more lasting engagements.
Inquiro
Inquiro, on the other hand, provides businesses of all sizes with easy-to-use tools. With a suite of solutions that includes Audience Builder, Credibility Score, Acquisition Suite, and Market Scan, Inquiro enriches customer data with online and offline data attributes from millions of consumer profiles. This helps businesses understand their customers better, create detailed customer segments and profiles, and analyze their consumers' profiles to measure their overall credibility score.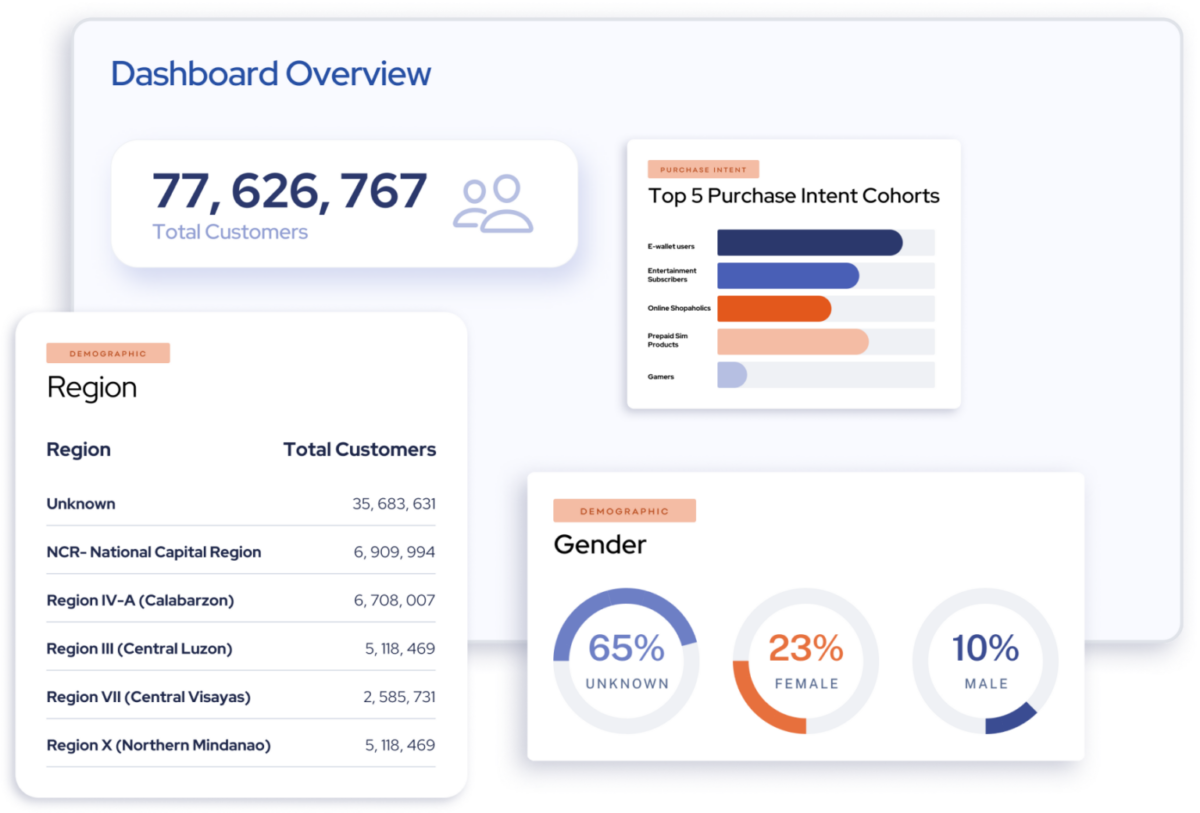 DeepSea
Finally, with DeepSea, brands can effectively reach a larger audience by working closely with their clients and developing software solutions that help them achieve their business goals. DeepSea has established a unified ecosystem for its users and clients by preventing wasted ad spend and irrelevant ad space through its optimized ad campaigns.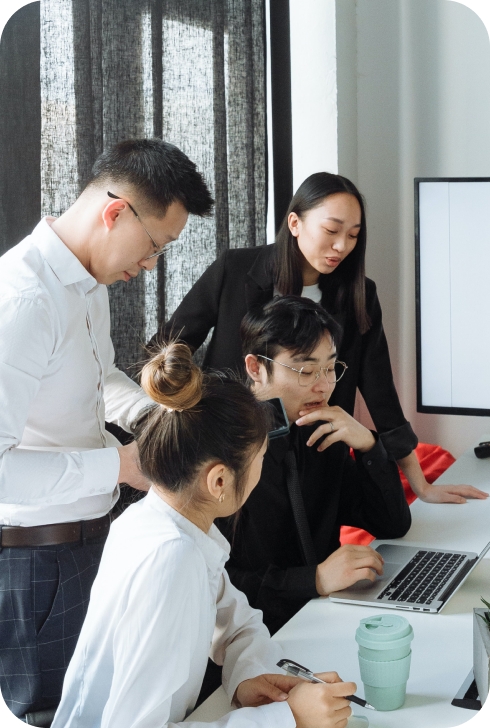 Overall, Brave Connective Holdings, Inc. has built a big impact and is continuously growing as one of the leaders in the advertising industry. Each portfolio company, AdSpark, m360, Inquiro, and DeepSea, offer unique solutions that are useful for businesses and brands looking to maximize their potential in the digital space. Founded with a clear mission to address the lack of data generated among Filipinos, Brave Connective Inc.'s achievement speaks for itself on how investing in innovation can spark a brave difference.
RUSH
E-commerce refers to the trade of products or services over the internet. Several years ago, eCommerce was only a buzzword for most people. For businesses, it was just something nice to have.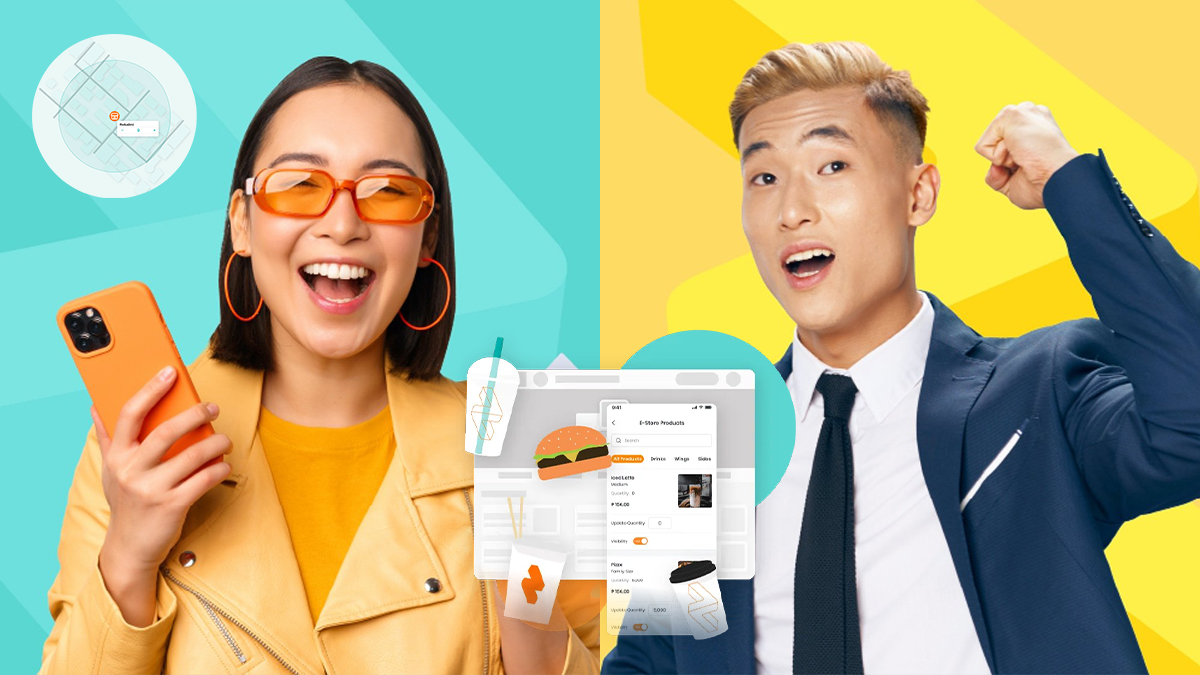 Over the years, digital adoption among the global population has grown significantly. Purchasing behaviors also changed through time, with consumers valuing convenience, flexibility, and comfort more than ever; ultimately, this increased the demand for online storefronts. Since then, e-commerce has become a must-have for businesses, complementing (if not overtaking) brick-and-mortar stores.
This is true even in the local setting. Digital adoption in the Philippines has grown tremendously especially at the height of the pandemic. While this created opportunities for entrepreneurs to serve a growing market, smaller businesses lagged behind due to limited resources and lack of expertise.
This is the gap that RUSH aims to bridge.
An eCommerce Software-as-a-Service (SaaS) for Filipinos by Filipinos, RUSH equips businesses with the tools needed to connect businesses to their customers. Its affordable and comprehensive eCommerce platform called eStore levels the playing field for SMEs, allowing businesses to launch their online stores within minutes without any coding skills required. Its end-to-end enablement ensures that businesses are present at every stage of their customers' buying journey- from discovery to delivery. It also consolidates into one platform the myriad of software subscriptions required to launch a sales website.
RUSH aims to be a catalyst for SME recovery and growth. Comprising 99% of businesses in the Philippines, SMEs play a huge role in the economy. However, the huge SME market remains underserved. RUSH eStore addresses this gap by democratizing digitalization, especially for smaller businesses, empowering entrepreneurs to sustainably grow their businesses through a pay-as-you-grow subscription model.
RUSH now proudly serves over 1,000 merchant partners across the retail, services, and F&B industries, with an aggregated base of 6 million customers across 7,000 locations nationwide.
RUSH is poised to achieve more milestones in the future guided by the expertise of its CEO Steph Kubota. Steph is a Circle of Excellence Awardee for "Young Leader of the Year" in the 2022 Asia CEO Awards, and an experienced leader for both B2B and B2C businesses within the APAC region. With her in the driver's seat, RUSH achieved the Globe Excellence Award in Commercialized Innovation for its pioneering innovation as the first entity to implement AWS Microservice System architecture within the Globe ecosystem. In 2022, RUSH was named by APAC CIO Outlook as one of the Top 10 eCommerce Providers in APAC. RUSH also made the global shortlist of Appealie's Overall SAAS Awards.
eCommerce has indeed gone a long way, from being a nice-to-have to becoming a must-have. This has also opened doors for businesses to reach new consumers, grow, and scale. RUSH remains at the forefront of digital transformation, equipping businesses with the tools they need to succeed and thrive in the vast eCommerce space.
KROMA
Media habits and consumption in the Philippines are evolving. Since the late 1980s, television and television programs assumed dominance as the #1 source of entertainment for Filipinos. But now, online streaming platforms are emerging as a worthy competitor to televisions, and it's all thanks to devices like smartphones and the advancement of the internet.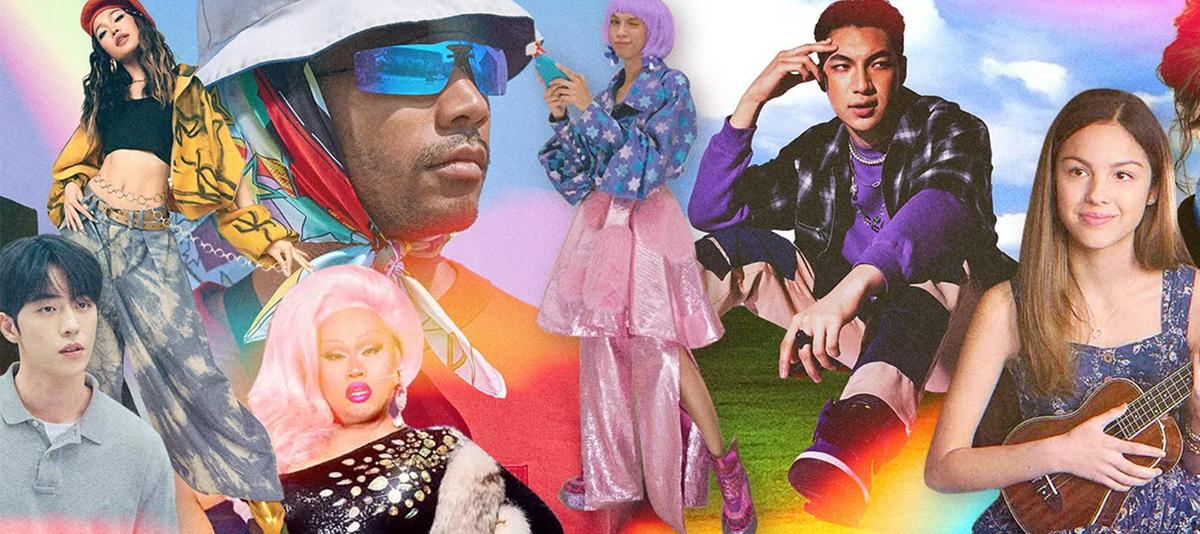 The accessibility of technology opens the door wide open for people to create their own content. However, this turns out to be some sort of conundrum in the long run. There was a big increase in quantity and it inspires businesses to innovate ideas to cater to these contents. KROMA enriches tradigital space with content and experiences across formats, and this objective inspires the company and CEO Ian Monsod to create and innovate digital products that would challenge people's varying perspectives and points of view. Its determination to be the quintessential example of quality production paved the way for various solutions related to media. Its most recent is PIE channel, an interactive entertainment channel in the Philippines which currently has up to 18M reach.
Beyond digital content, we also create experiences (digital, onground, or hybrid) and develop platforms/tech capabilities, etc.
As a matter of fact, its most recent films have won awards outside of the country. On The Job: The Missing 8 was nominated for Best TV Movie or Miniseries at the 50th International Emmy Awards and was the Philippines' entry to the 95th Academy Awards. It also produced Martika Ramirez Escobar's Leonor Will Never Die, which won the Sundance Film Festival's Special Jury Prize for Innovative Spirit.
CEO Ian Monsod plays a big role in KROMA's success. Being a former Managing Director of Warner Music Philippines, he knows quality when he sees it. This ability to eye excellence allows him and his team to provide entertainment for all audiences across multiple screens and formats like in films, series, TV shows, music, digital content, and events, further shaping KROMA to be the leading entertainment company in the Philippines.
KodeGo
Information Technology fosters innovation. Businesses put extra attention to their IT because they can help improve their process and development.
Nowadays, the world runs by data. For everything to function efficiently, businesses must learn to harness the information around them. For example, without firsthand knowledge of customer data, marketers will most likely spend millions just to target the correct customers. Not to mention the effort they need to exert just to make a sale.
Of course, IT is not only about utilizing data to make a sale. We shouldn't overlook the fact that one of the most popular uses of IT is securing data. Since papers are outdated and much harder to store, everything is now digital. That means weak data security can result in key information being lost or stolen. This can also cause poor customer experience and reputational harm.
These all suggest that there is a need for IT. Even though there is a significant and widespread demand for it, there appears to be insufficient supply to meet the demand.
KodeGo aims to address that problem.
KodeGo is pronounced as Code Go. It is also a play on the Tagalog word Kodigo which means, well… Code. As the name suggests, it is all about Information Technology and its broad concepts available at the palm of your hand.
KodeGo is an edutech platform that offers boot camps for willing learners to hone their IT skills. It's designed to provide a realistic opportunity for everyone to receive proper education and career advancement. Not only that, but students are also provided with mentorship, coaching, CV-building, and free job placement to ensure they have every opportunity for success. It completes the whole cycle of learning and training to getting a job.
Of course, there's a lot more that can be done for education and the IT industry. That's why KodeGo considers a Study Now, Pay Only When Hired program to help out students lacking the capacity or the privilege to build their skills. As of writing, KodeGo already has over 800 enrolled students and over 500 graduates, and more to come.
Edventure
The pandemic drastically disrupted the Philippine education system, prompting a sudden shift to alternative learning modes as schools had to shut down, leaving many students, their parents and guardians struggling. As they navigate the ongoing transition to education's "new normal," they need help.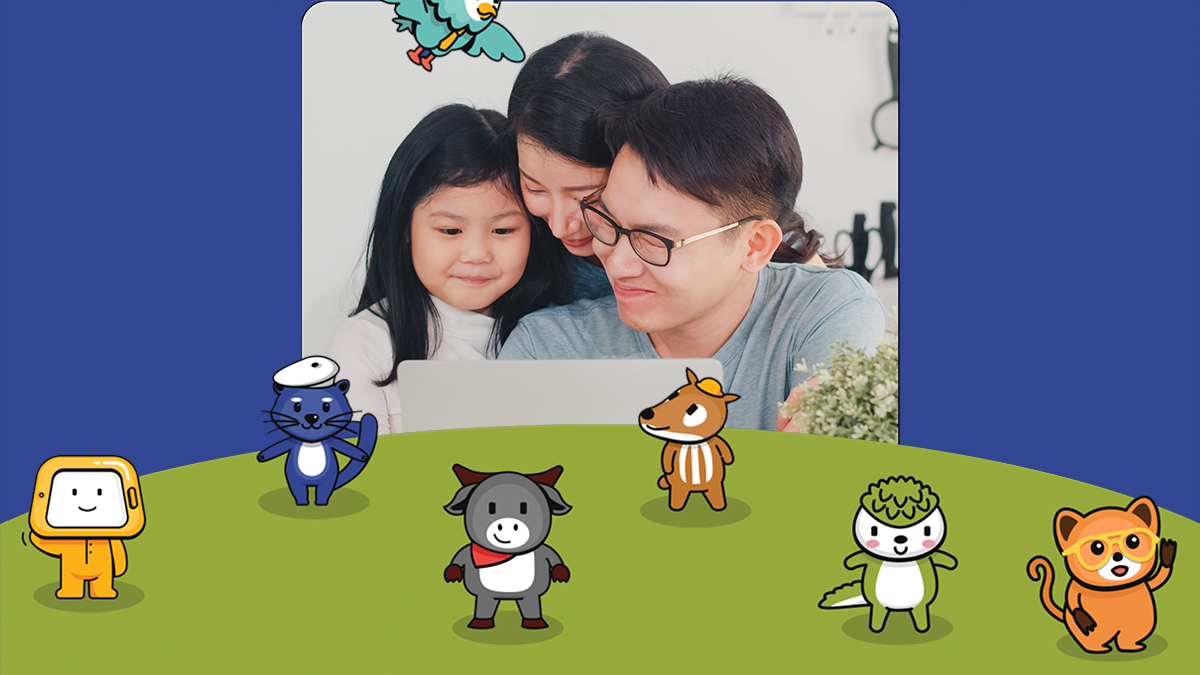 Online platform Edventure is heeding the call for help, on a mission to design a solution that will future-proof our educators' careers and address parents' tutoring needs.
The pandemic makes it hard for educators to do their job. First, they have to teach online and most of the time they lack the proper tools to facilitate seamless learning. There are also outside factors such as student's access to technology and environment that affect their attentiveness and ability to absorb their lessons. One of the harshest impacts of the pandemic was the closure of small schools, forcing teachers to find other ways to earn a living.
Students and their parents also had their own share of struggles, as they had to quickly adjust to remote learning. But Edventure found a way to address these challenges.
It can help educators get employment and the tools needed to teach, and students to learn across a variety of subjects.
Edventure is a platform that offers personalized, 1-on-1 online tutorial sessions to students from kinder to grade 10 in the subjects Math, Science, Reading, English, Filipino, Araling Panlipunan, and more. It now has over 1,000 accredited active tutors and over 12,000 learning sessions.
Edventure also pushes the involvement of parents in education with more than 10,000 parents registered on the platform. Of course, children will have a better experience and will perform better in their studies, if they're fully supported by their parents. It can also aid them in the development of strong relationships.
Technology and education are not too far apart. There are still a lot of things that need to be done to make education better. EdVenture takes that first step in shaping education and it will continue to do so to enable new ways for people to learn and work together.
Words by Dorothy Aubrey Abejo and Miguel Ber Edosma
Also published in GADGETS MAGAZINE March 2023 Issue