This year's Philippine national James Dyson Award winner attempts to solve the problem of limited access to STEM resources, by creating Make-roscope, an affordable and portable keychain that converts any smartphone or tablet into a microscope, giving students an easy access to the microscopic world.
During the pandemic, Jeremy De Leon was a fresh graduate of Manufacturing Engineering from Mapua University who witnessed how challenging it was for students and teachers to learn and teach biology and life sciences because the school labs were closed. He thought of a special tool that could help teachers and students study science together, even if they could not be in the same classroom.
The Invention
De Leon invented the Make-roscope which uses just one special lens to make things appear up to 400 times larger using a smartphone. The exterior of the Make-roscope is made of food-grade silicone, which is waterproof, and can be used almost perpetually. Instead of using gears like a machine, the Make-roscope has flexible arms which the user can bend to make things look clearer. Currently, over 3,000 Filipino students and teachers are using the Make-roscope.

De Leon says: "Usually, in a school laboratory, a microscope is shared by around 10 students. With Make-roscope, it's possible to have one for each student. The child has the freedom to explore and to be curious both inside and outside the classroom."
Winning the national leg of the James Dyson Award will inject PhP 330,000 into De Leon's project which he intends to use for further product development. Aside from the actual Make-roscope, De Leon introduced an all-in-one laboratory kit which also includes specimen slides and accessories, such as pipettes, tweezers, and tubes, for users to easily obtain samples.
De Leon says: "Because of the James Dyson Award, we will expand our goal of reaching not just Filipino students, but every student in the world, so they will be engaged in science, technology, engineering, and mathematics, and we will have more researchers, scientists, engineers, innovators, and especially change makers."
The Make-roscope will progress to the international stage of the James Dyson Award. The international top 20 shortlist will be announced on 18th October, and the international winners on 15th November.
The Runners Up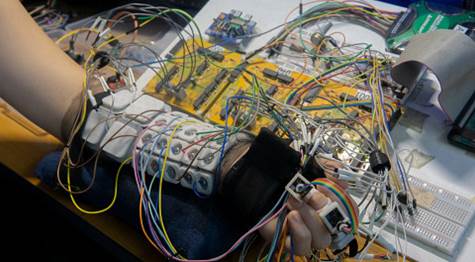 Problem: Stroke impacts numerous individuals, causing one-sided weakening or paralysis, significantly affecting daily activities and quality of life.
Solution: The device uses AI to automatically find the optimal electrical stimulation location needed for the rehabilitation of patients with paralyzed fingers. The device improves access to rehabilitation enhancing the quality of life of post-stroke patients.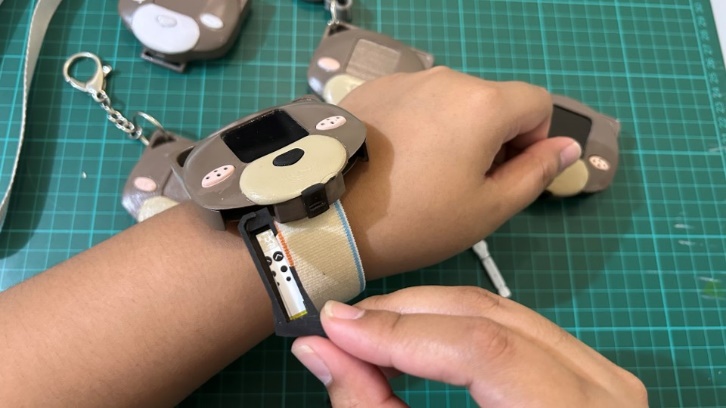 Problem: Worldwide, 3,000 to 5,000 babies are diagnosed with Down Syndrome (DS) every day. People with DS experience motor and cognitive challenges along with a myriad of health risks, including diabetes.
Solution: SugarBuddy is a wearable diabetes-monitoring aid that guides the user through animated steps, LED lights, & verbal instructions from their caregiver. It aims to bridge the inclusivity gap between the current processes and the challenges people with Down Syndrome face.
James Dyson Award
The James Dyson Award forms part of a wider commitment by Sir James Dyson, to demonstrate the power of engineers to change the world. The Dyson Institute of Engineering and Technology, the James Dyson Foundation, and James Dyson Award encourage aspiring engineers to apply their knowledge and discover new ways to improve lives through technology. To date, James Dyson has contributed over £140m to boundary-breaking concepts in education and other charitable causes. The James Dyson Award has supported over 300 inventions with prize money and is run by the James Dyson Foundation, an engineering education charity funded by Dyson profits.