At the [email protected] 2020 global conference, Acer announced that it is bringing new ConceptD devices to the market. These include the new ConceptD 3 notebook series, the ConceptD 100 desktop computer, and three new ConceptD monitors.
The ConceptD series is Acer's product line for designers, built to address the creative needs of professionals across the board from design students and Youtube enthusiasts to CAD designers, video editors, illustrators, and animators.
ConceptD 3 Ezel and ConceptD 3 notebooks
Headlining the new ConceptD devices are the new ConceptD 3 laptops aimed at design students, freelance designers, and small design studios. The two new laptops can handle medium-size to complex CAD work with speed and accuracy, prioritizing accurate display and powerful graphics.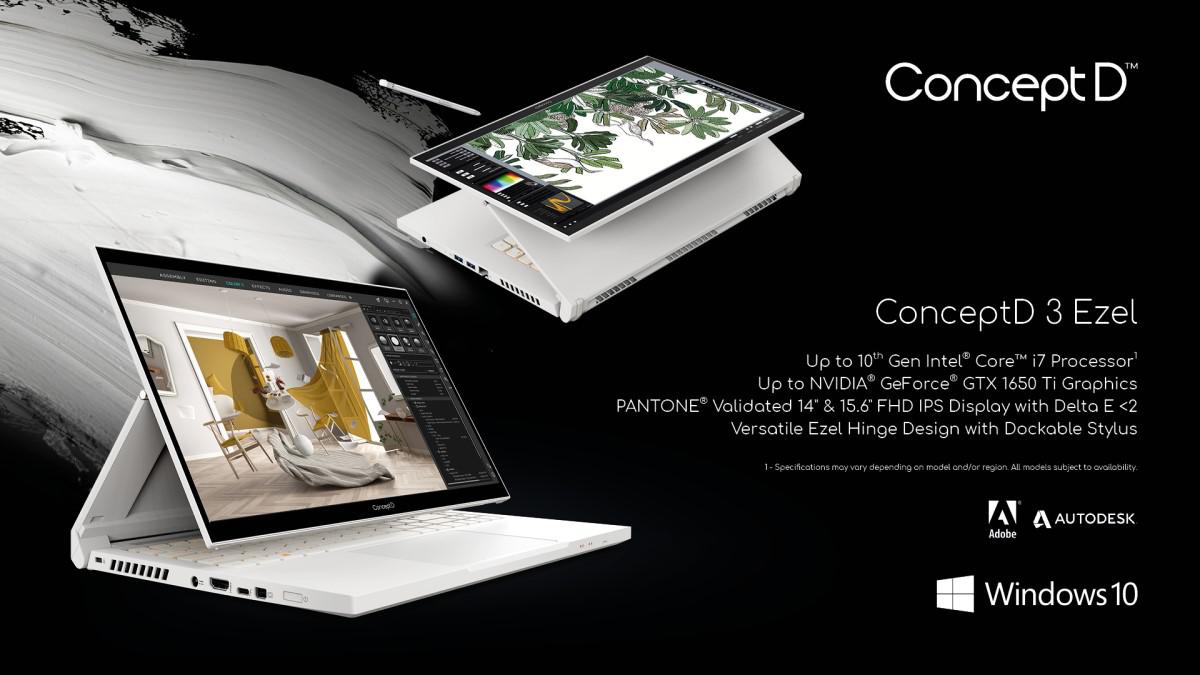 The ConceptD 3 Ezel is a convertible notebook that uses Acer's innovative Ezel hinge that makes the device much more versatile by enabling users to switch between six usage modes. The ConceptD 3 Ezel is also elegant with an all-white metal chassis.
The new device is powered by a 10th gen Intel Core i7-10750H or Intel Core i5-10300H processor. It also has either an Nvidia Quadro T1000 (for the Pro variant) or an Nvidia GTX 1650 Ti graphics and 1TB of PCIe SSD storage, for a device that is powerful enough to handle not only drawing or sketching but also animation and 3D modeling.
Targeted at designers, the ConceptD 3 Ezel features either a 14-inch or 15.6-inch FHD PANTONE-validated touchscreen display that covers 100 percent of the sRGB color gamut and has a delta E<2 color accuracy. The lifelike display is perfect for drawing with Acer's Active Stylus, featuring 4,096 levels of pressure sensitivity.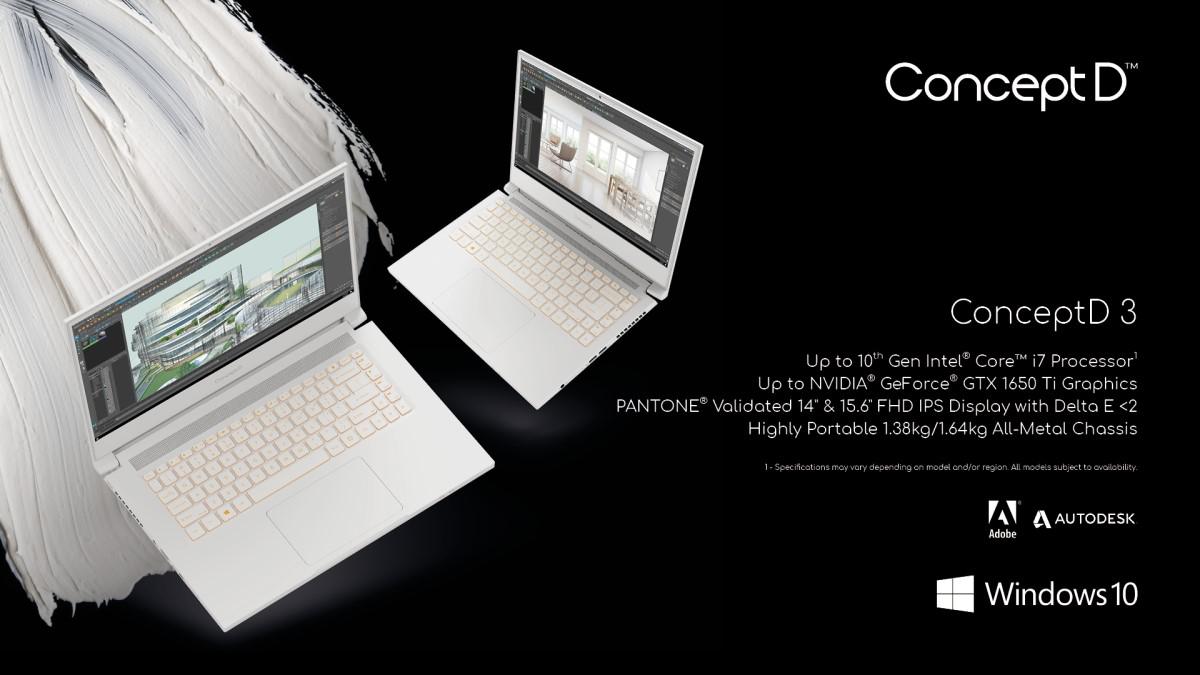 The ConceptD 3 notebook is the clam shell laptop version of the ConceptD 3 Ezel. It has the same elegant design and powerful performance for work and creativity on the go. The ConceptD 3 notebook is powered by a 10th gen Intel Core H-series processor, with either an Nvidia Quadro T1000 (ConceptD 3 Pro variant) or Nvidia GTX graphics. Like the ConceptD 3 Ezel it has either a 14-inch or 15.6-inch FHD PANTONE validated display. Acer claims that the ConceptD has a 20-hour battery life.
ConceptD 100 Desktop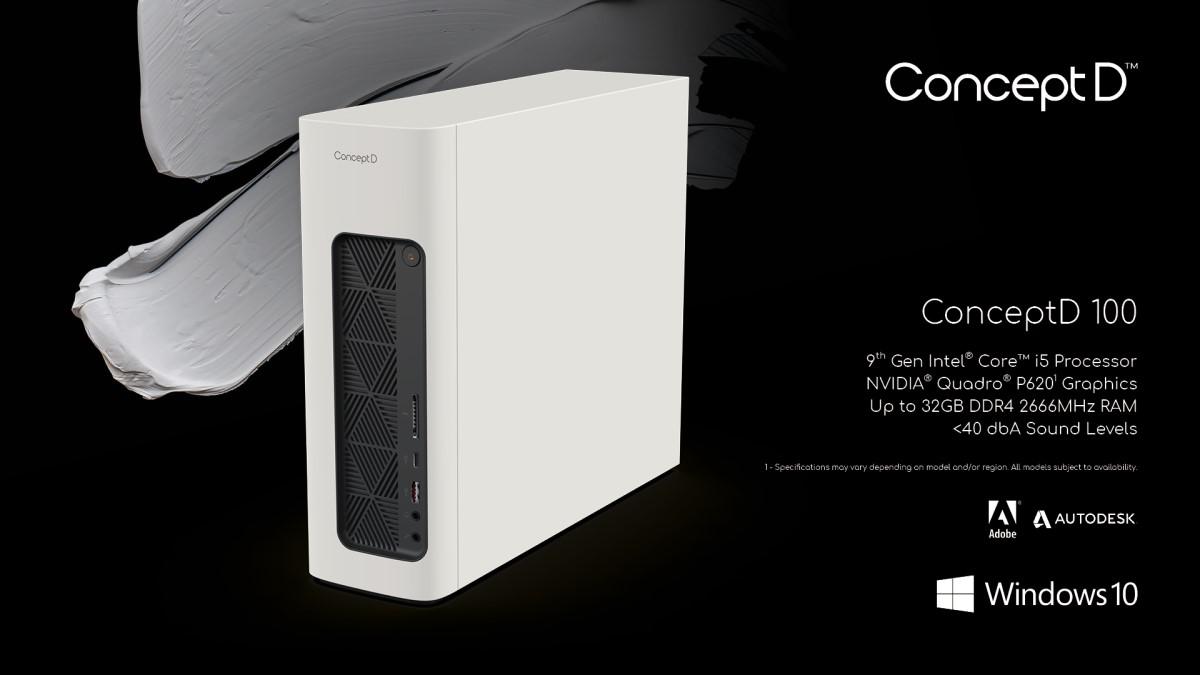 The ConceptD 100 desktop is ideal for graphics-intensive 2D and entry-level 3D CAD modeling. The ConceptD 100 is equipped with an Intel 9th gen Intel Core processor and either an Nvidia GeForce or Quadro GPU. The desktop computer will come with up to 256GB of ultrafast SSD storage, and 32GB of DDR4 RAM.
ConceptD CP5, CP3, and CM3 Monitors
Aside from the laptops and desktops, Acer has also announced that it will also bring new ConceptD monitors. The ConceptD CP5 and CP3 monitors are made for professional computer graphics creators, video editors, and animators who require an outstanding color-accurate monitor. The two-model series is designed for those who seek resolution, color accuracy, and wide color gamut, the ability to handle HDR content, high refresh rate, and a large screen.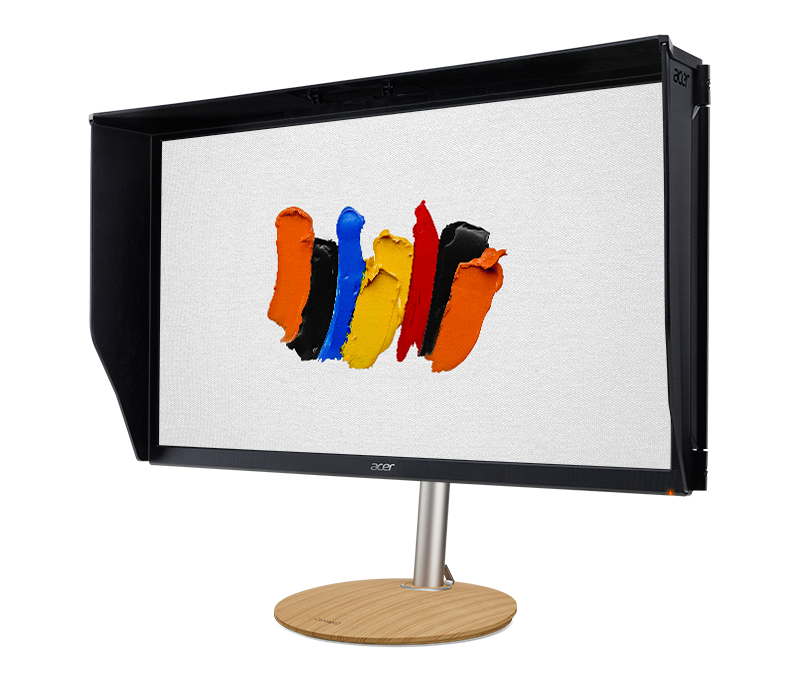 Meanwhile, the ConceptD CM3 monitor series is tailored specifically for professional graphic designers and photo editors that need a monitor that can display finely detailed design concepts and 3D concepts.