Lenovo recently partnered with Italian motorcycle brand Ducati for its latest, racing-inspired Windows 10 laptop. Launched at the CES 2020, the Lenovo Ducati 5 sports a premium look that both motorsports fans and tech geeks love.
Crafted for the biggest Ducati fans, the Lenovo Ducati 5 is a limited-edition device with only 12,000 manufactured units globally. Its design combines the red colorway of the brand's iconic street bike, the Ducati Panigale,  and the frame structure of the Ducati Monster. The air vents adapt the same honeycomb shape that can be seen from Ducati bikes. With an aluminum body, the metallic gray laptop splashes its branding across the lid and underneath the air vents. The laptop's serial number has the same typeface that Ducati uses to mark its collector edition bike parts. It's also compact and lightweight, weighing just 1.58 kg.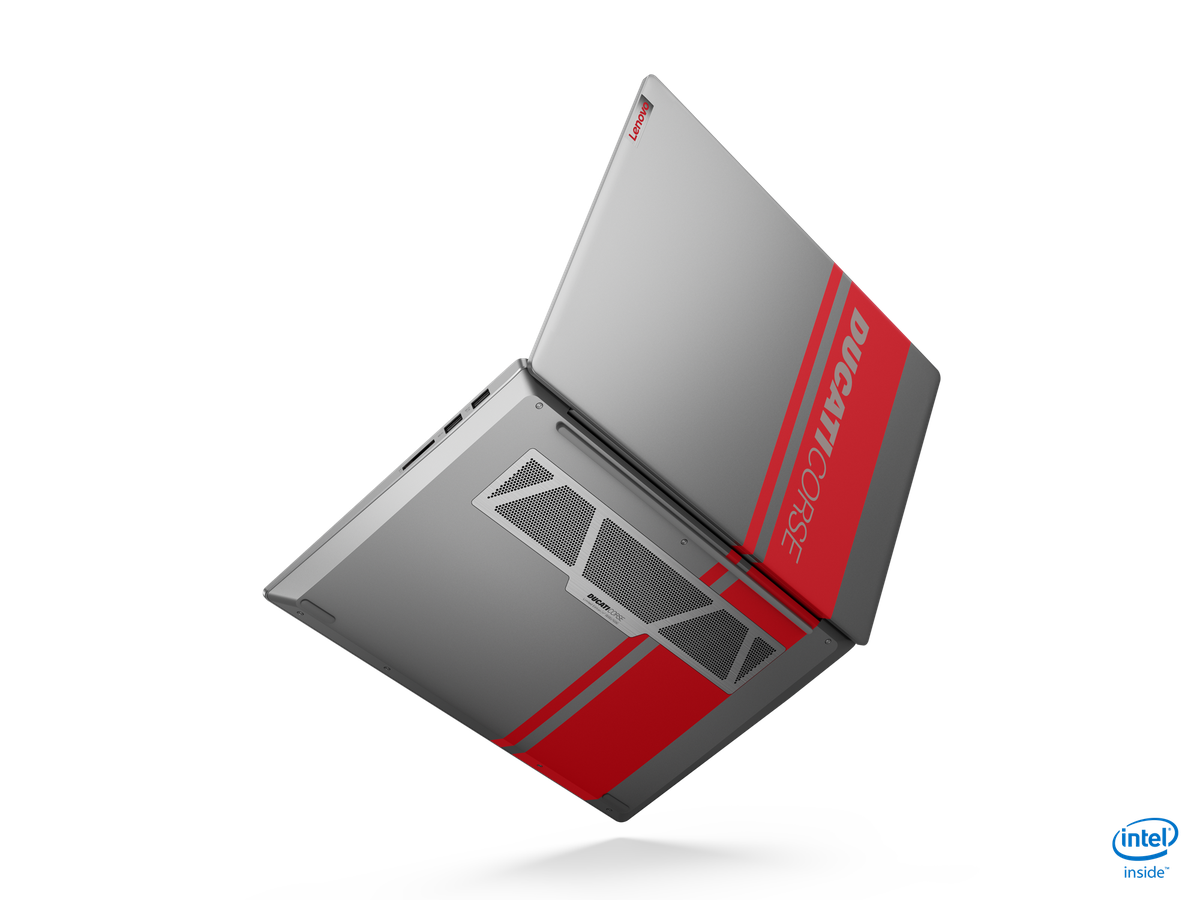 Matching its elegant structure is a 10th generation Intel Core i5 processor, Intel integrated graphics, immersive 14-inch Full HD (1920 x 1080) display with razor-thin bezels for wide-angled viewing and in-plane switching, upward-facing speakers powered by Dolby Audio, 8 GB DDR4 memory, and 1 TB SSD PCIe internal storage. It has lightning-fast lightning-fast WiFi 6 connectivity good for streaming, USB-C port capable of fast transfer speeds up to 10 Gbps, an integrated fingerprint reader in the power button supported by Windows Hello for security, and high-definition webcam with privacy shutter.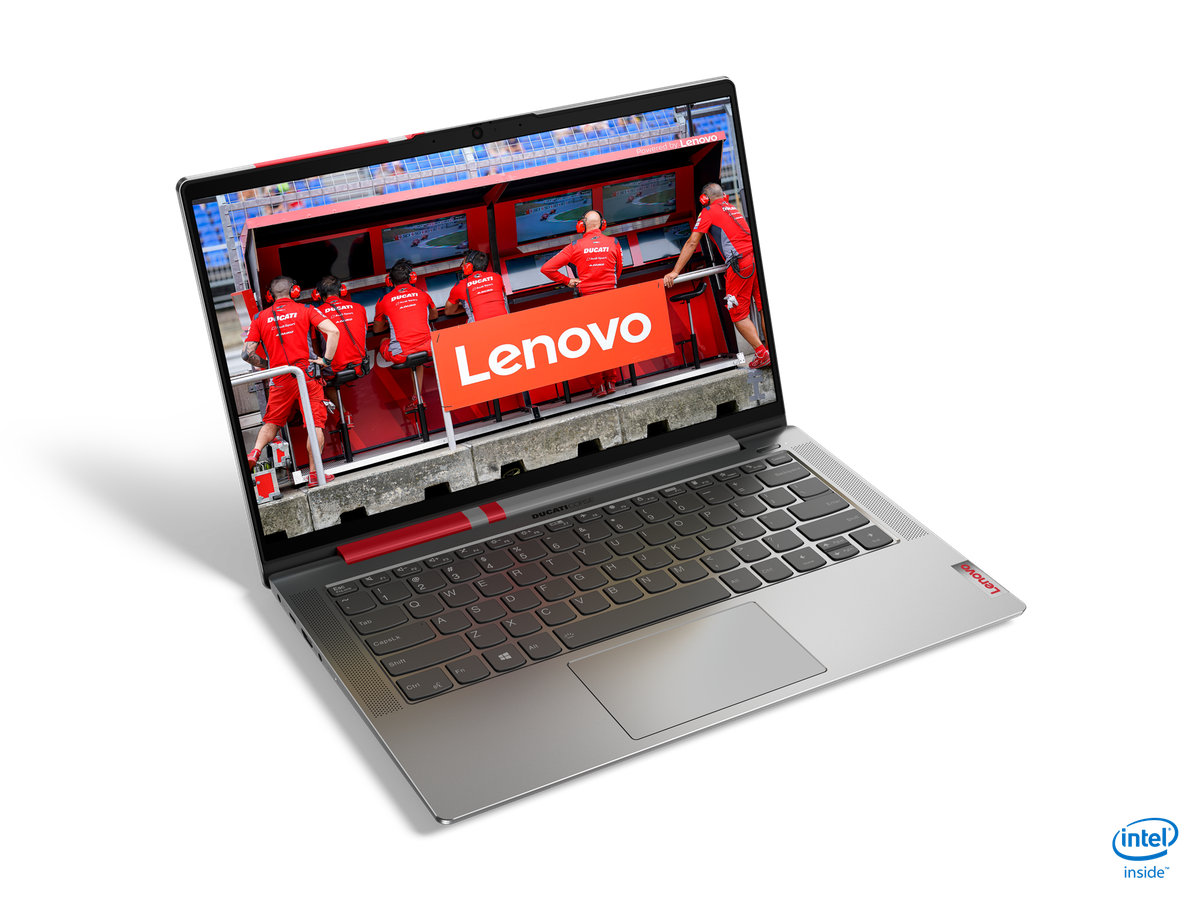 Fans can also look forward to the famous BIOS chime, the sound of buzzing MotoGP riders racing around the circuit, that comes to life along with the Ducati logo front and center during cold boot.
The Lenovo Ducati 5 retails at €89 and will be available in select markets starting in April 2020. Local pricing and availability are yet to be announced.