Every gamer dreams of building himself a powerful gaming rig capable of handling any game thrown at it. But recently, it has become harder and harder to build a practical yet still powerful gaming rig. Global chip shortages have pushed PC components prices to rise higher than the moon!
But what if there's another way you can experience high resolution, high frame rates, triple-A gaming, all without breaking the bank? There is, and it is a laptop. Now before you raise your pitchfork, just read on because gaming laptops aren't the same as they used to be.
Blurring the line of performance and mobility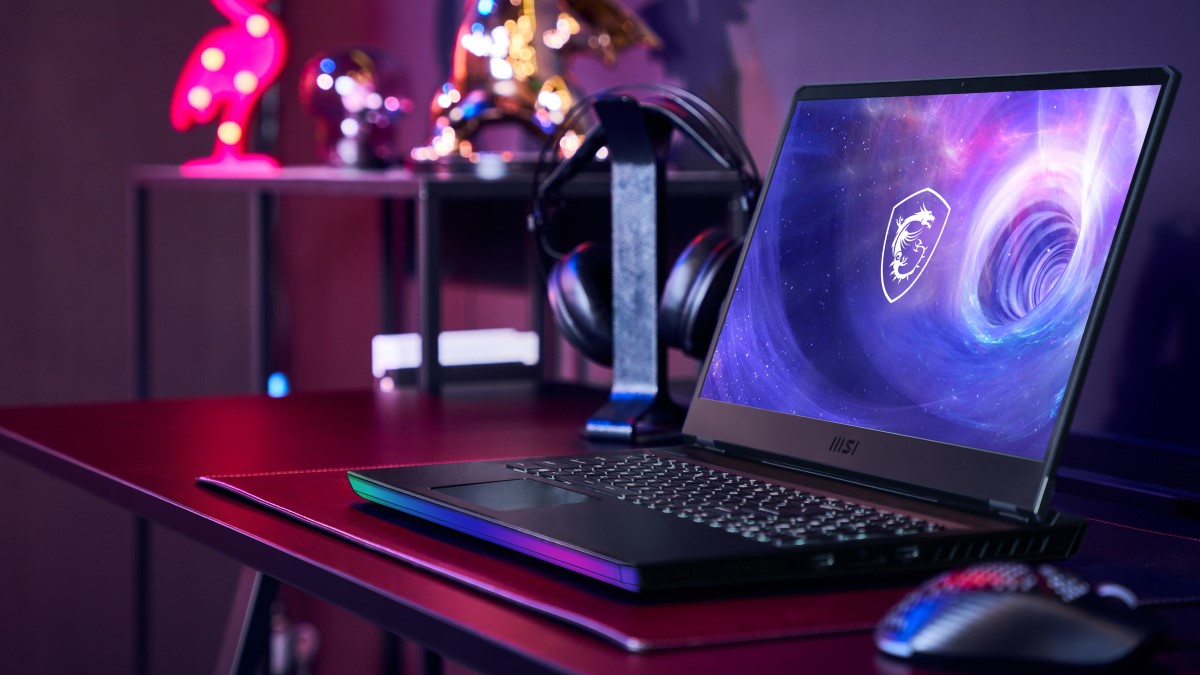 Any gaming enthusiast will tell you that laptop gaming isn't gonna cut it. 'They're weaker, and most mobile processors have less performance than their desktop counterparts.' But hold on a minute!
New tech has started blurring the lines of what mobile performance is all about. PC component indeed has a bit of edge over their laptop counterparts, but the newest releases such as Intel's 12th Generation Core laptop processors are so good that they are beating their flagship desktop processors just two years ago.
It isn't just the CPUs that have had massive upgrades in the past years. Even mobile GPUs got better and their performance is comparable to the flagships of the previous generation of desktop GPU. Take NVIDIA's newest RTX 3000-series mobile processor, its benchmarks compare it, and sometimes place it ahead of their RTX 2000-series desktop processors.
Lastly, before we forget, newer gaming laptops are also among the first to use the newest DDR5 RAMs. These RAM have double the speed compared to current generation DDR4 RAMs.
Meet the MSI Raider GE76, your next gaming rig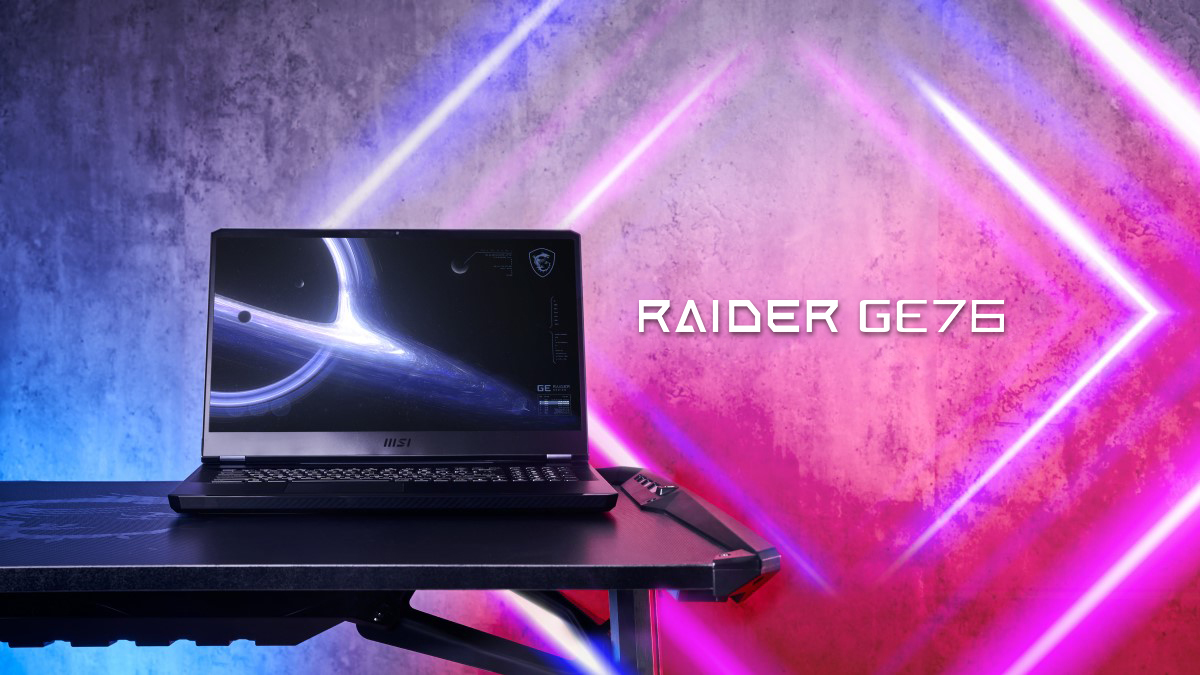 Now if you're convinced that a laptop can be your next gaming rig, you might ask "which laptop should I get?" We've got you covered, meet the MSI Raider GE76.
The MSI Raider GE76 has everything a gamer might need or want. It has the latest Intel 12th Gen mobile core processor, going up to a 12th Gen Core i9 processor. The 12th Gen Intel Core series mobile processors have up to 14 cores and offer 20% better performance than previous-gen Core processors.
For graphics, the MSI Raider GE76 is one of the first laptops that will carry the newest NVIDIA RTX 3080 Ti mobile GPU. The RTX 3080 Ti is 15% faster compared to the current RTX 3080 mobile GPU, add to that the Overclocking (OC) setting if you want to give your laptop a quick boost. Besides that MSI has noted that their Raider GE76 will have a TGP of 210W powering both GPU and CPU to their full potential.
The Raider GE76 will also have the latest DDR5-4800 RAM up to 64 GB of it. It will also have up to 2TB of PCIe Gen. 4 SSD.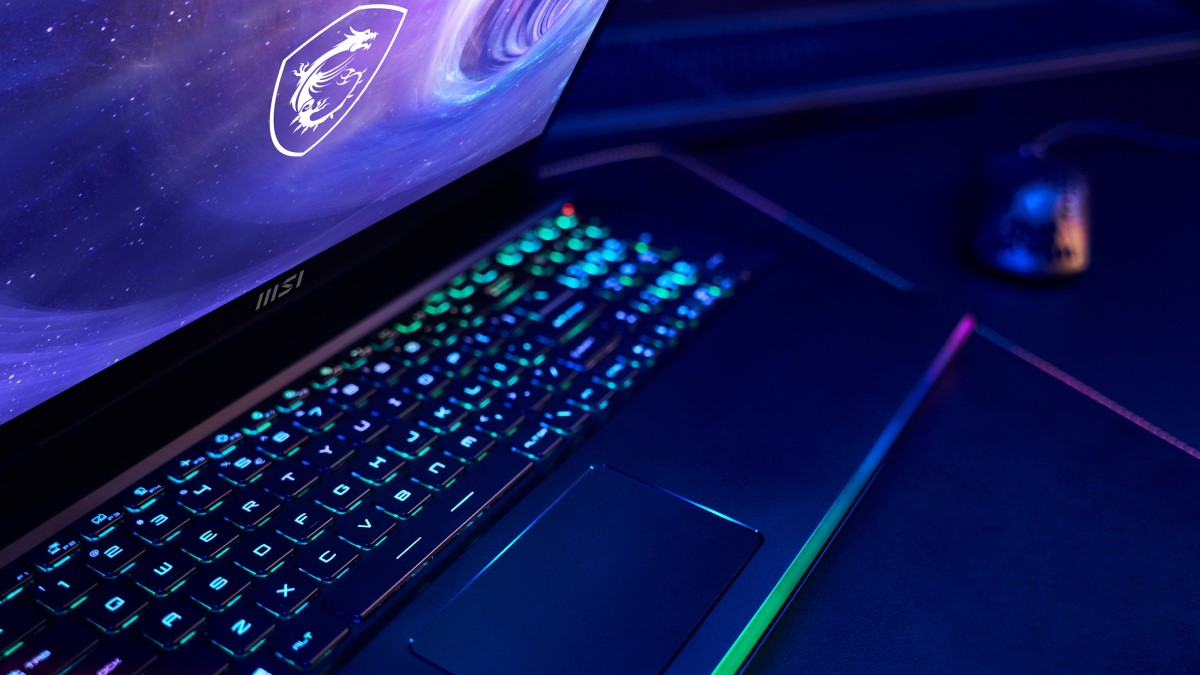 Other specs of the MSI Raider GE76 include up to a 4K display and up to a 360 Hz refresh rate. It has Intel's newest Killer Wi-Fi 6E enabling Wi-Fi 6E and up to 6.0 GHz of connection speed. Lastly, it has a 99.9 WHr battery capacity.
If you're looking for your next gaming companion, look no further than the MSI Raider GE76. It has the latest and most powerful processor and graphics card in the market, and the fastest memory and storage currently available for laptops!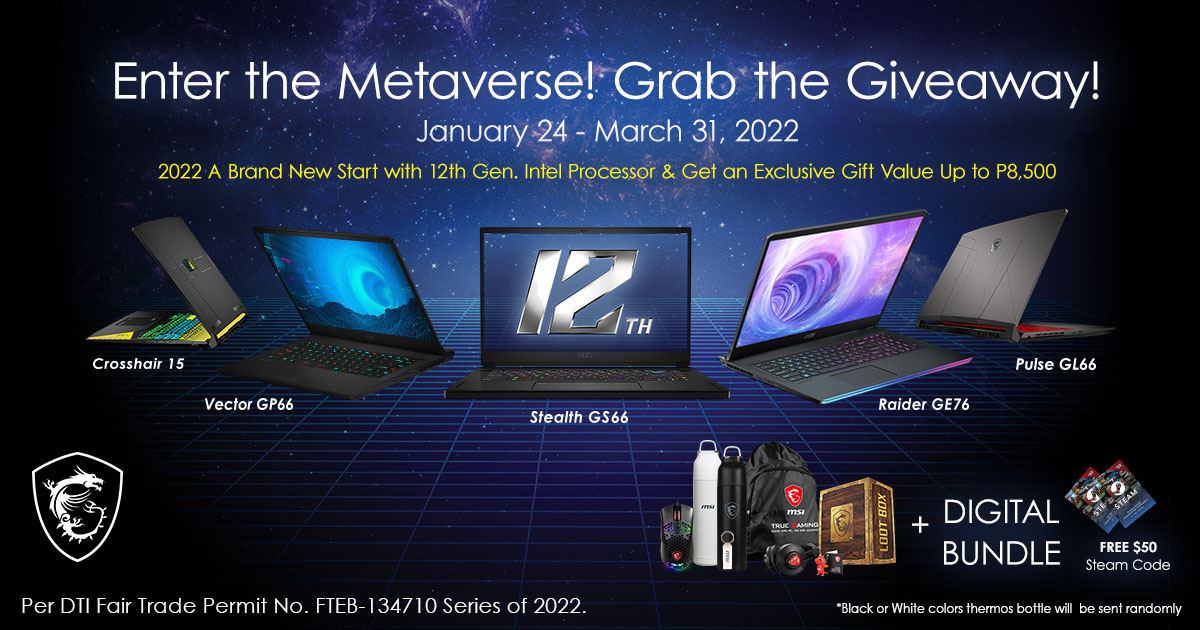 Get up to PHP 8,500 worth of MSI goodies and USD 50 Steam code when you buy the MSI Raider GE76 during MSI's Enter the Metaverse giveaway, happening from January 24 to March 31, 2022.
For more details on MSI's Enter the Metaverse promo click here.