Acer Predator has inked a partnership agreement with TNC, one of the country's largest gaming group and cybercafe franchises. 
The contract signing was held last November 14 at Romulo Cafe in Makati. Present at the contract signing were Acer Philippines Managing director Manuel Wong, Acer Philippines General Manager Sue Lim, TNC Group of Companies Founder and CEO Eric Redulfin, TNC VP for Operations Jim Paulo Sy, Nvidia Philippines Consumer Sales Lead Jerome Matti.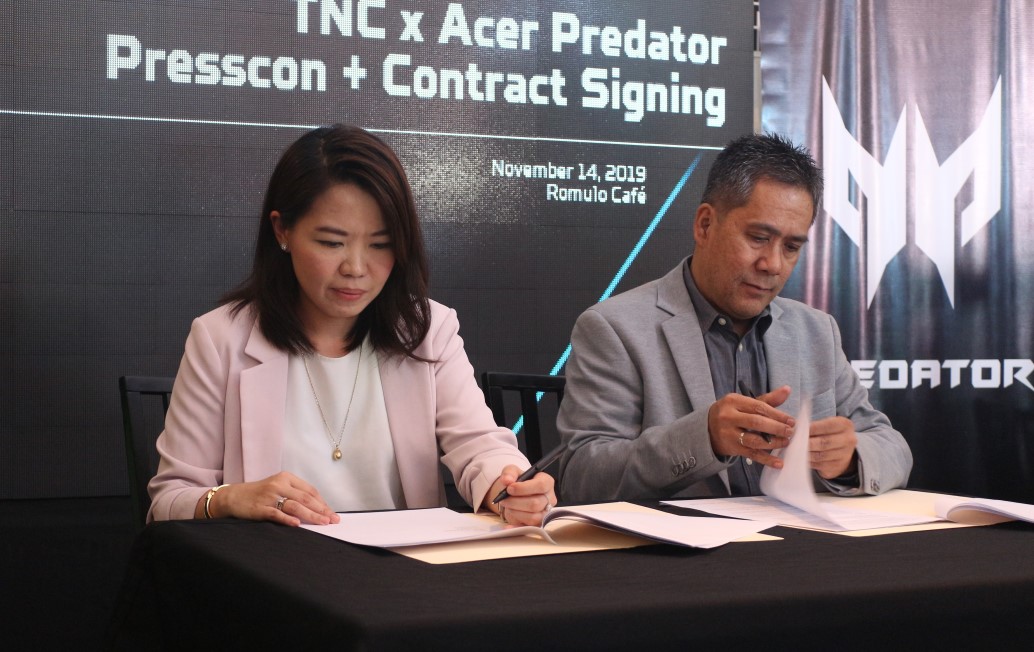 The partnership deal, which will last for three years, will make Acer Predator the exclusive gaming products in TNC's upcoming Ground Zero esports lounges and TNC Premium cafes. 
"It is an honor and privilege to be partners with the number one gaming machine, Predator. We've been in partnership for three years and for this another contract signing we extend our partnership with Acer and Predator," said Eric Redulfin CEO and Founder, TNC Group of Companies.
"The purpose is to strengthen the esports community. With the support of these two companies, eto hindi lang naman TNC, but whole of esports," he added. 
According to TNC VP for operations Jim Paulo Sy, the cybercafe giant is planning to open 11 Premium cafes and 8 Ground Zeros esports lounges during the three-year period. He added that all future branches will utilize Acer Predators Orion and Acer Predators Nitros as the main gaming rigs.   
Both Acer Predator and TNC has already been partners in the past three years. As a testament to that, Predator is the major sponsor in TNC's multi-awarded Dota 2 esports team.
"More than the benefits and commercial aspects of this contract signing, we just want to emphasize on the partnership that we have with TNC all throughout the years. We feel that we both share the values our two companies, I think that how the partnerships works from here and beyond," said Sue Lim, general manager, Acer Philippines.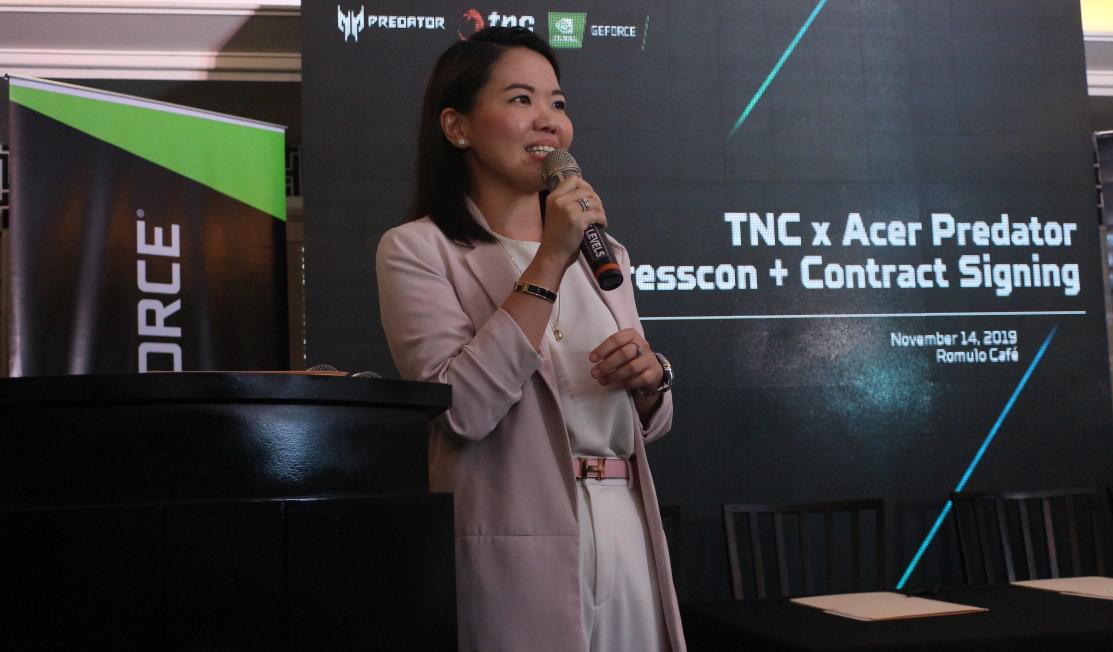 "Three years ago, I would like to emphasize what Paulo said awhile ago, they were still not there and so were we. Three years ago Predator was just starting and now I am proud to say that this partnership with TNC and Nvidia we are now the biggest gaming brand in the country," she added.