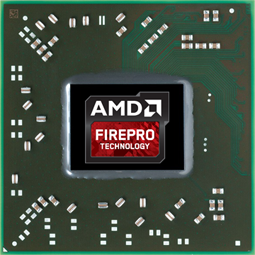 AMD has revealed that the second-generation HP ZBook 14 G2 and 15u G2 Mobile Workstations will arrive equipped with the AMD FirePro M4150 and AMD FirePro M4170 professional graphics cards designed to make easy work of applications from Adobe, Autodesk, Avid, Dassault Systèmes, ESRI, Siemens, and other productivity-related suites.
The FirePro cards are running AMD's Graphics Core Next (GCN) Architecture1 and were specially made for computer-aided design (CAD) and digital media software.
"AMD and HP have combined efforts to enable mobile workstation users with leading-edge technologies with results that matter for designing, engineering, and creating," said David Cummings, senior director and general manager, Professional Graphics at AMD. "HP mobile workstation users can benefit from quality driver support and certified ISV applications for a stable and reliable platform that redefine mobile workstation performance while enabling users to do more."
"Our customers demand productivity features for their mission-critical projects especially for computer-aided design and content creation," said Jeff Wood, vice president, Worldwide Product Management, Commercial Solutions Business Unit, HP. "We know our mobile workstation customers can rely on AMD FirePro mobile professional graphics for the performance they demand backed with robust driver and application support."
Specifically, the AMD FirePro mobile graphics offer:
Desktop performance in an on-the-go package
High-quality software drivers built for optimal performance with leading workstation software incuding OpenCL.
Efficient power management for longer battery life

AMD Enduro™ Technology1 switchable graphics mode enables AMD FirePro mobile professional graphics to optimize battery life based on what the software requires,
AMD PowerTune Technology1 intelligently analyses and manages the power draw for higher clock speeds, helping improve performance, and,
AMD ZeroCore Power1 allows AMD FirePro GPU to consume almost no energy when idle.