In a span of under four months, Astra Guild Ventures or AGV, has grown into one of the biggest gaming guilds in the country, while centering on the values of security, transparency, and commitment to its members to fuel its solid-lightning speed growth to show that they do more than what they say.
The AGV community
A guild is only as good as the community it can nurture. It is also one of the key factors in these play-to-earn games, and most especially on Non-Fungible Tokens or NFTs, as their value is related to how interested one is to be part of the community they belong in. AGV, of course, has a community of its own, and they have the numbers to show for it.
AGV's engagement on media platforms started in early September 2021, and they have a scale of engagement with serious numbers of around 250,000 community members strong. With 51,000 Discord members, 79,000 Twitter followers, 79,000 Facebook likes, and 62,000 Telegram members, this following is something that can't be overlooked. Of course, let's not forget to add their 2,035 Axie scholars to the mix! All of these came from their natural growth and engagement, and one can see that AGV is definitely being watched.
Other than that, AGV has raised serious money from their seed and private funding rounds, amounting to USD8.3M. They are even on pace to close up to USD10M after the public sale, as they offered AGV Tokens with a total supply cap of 2B priced in at USD0.2 apiece. AGV has even thought of protecting these holders, from being audited by CertiK, to having most of the coins have a vesting period of around 6 to 12 months, meaning, these holders have to wait for the specified period to pass by before they can sell their AGV tokens. This mechanism contributes to the protection of any small buyer of the AGV token, as big holders or 'whales' can't simply dump their coins in the market.
These can simply be anonymous people supporting AGV, but they do have upwards of 60 venture capitalists and key opinion leaders that support this gaming guild, from angel investors like Alexander Kondrashov, Moon Carl, and Ronny Roehrig, to Encrypted Investments Limited, Vespertine Capital, Three M Capital, among others. The full list can be seen here.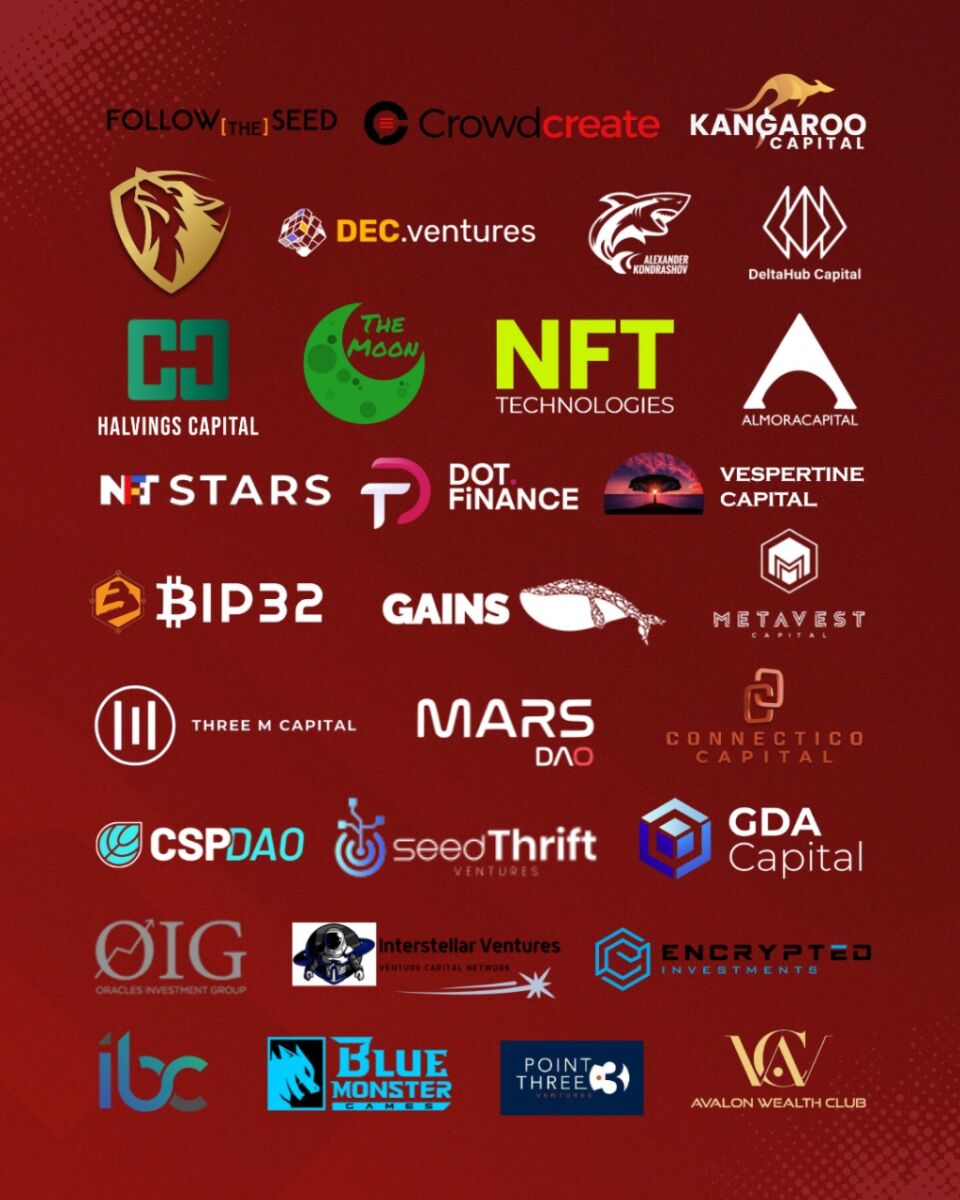 AGV'S growth within
AGV's growth is definitely supported from outside the guild, and it all begins with how they have grown from within. As mentioned earlier, AGV's core values of security, transparency, and commitment to its members have fueled its lightning-speed growth.
AGV is transparent to their members, as they have rolled out a dashboard that includes their asset list and earnings. A member can claim their earnings here, creating a convenient, clear, and transparent way to distribute what one has earned through playing. Since all of these are found in the blockchain, the dashboard simply shows these relevant information to their players, creating openness from guild to member, and vice versa.
AGV also has a CertiK certification, and this is a big deal in cryptocurrency, as CertiK is a pioneer in blockchain security. CertiK checks any vulnerabilities, monitoring specific blockchain protocols, and flags a blockchain for any dubious activities. This, of course, speaks a lot about AGV, and their commitment to keeping those who believe in them safe.
And finally, AGV's commitment to its growth has shown that it can grow fast, and even over deliver on their promises. AGV is on track in building and growing its global community, as their members are not just from the Philippines. Other than that, guilds (and even projects) like AGV would have a roadmap, which is their guide into showing where the growth will be heading to, including as to when they would roll out key features and proceeds. AGV has outperformed their own roadmap, as they are ahead of this. They have even done things that are not in the roadmap, all because of AGV's commitment to growth.
Overall, Astra Guild Ventures, despite being young and new, is breaking boundaries by pushing themselves to stay net long, and looking far ahead into the future.