Bose Professional started 2020 on a euphoric note with their business gala party at Revel at the Party Club in Taguig. Over 300 industry professionals attended the event held last February 5.
"Enterprising initiatives that promote improved collaborations with the marketplace will continue to be the focal point of Versatech and Bose Professional's user-centric strategy for the region", shared Christian Liebenberg, regional manager of Bose Professional.
Bose Professional's new line brings in the 'Installed Sound Expansion' that aims to enable designers, consultants, and integrators, to create comprehensive Bose Professional sound system for a variety of greater spaces across its target market like corporate offices, government, education, entertainment, broadcast, and hospitality sectors.
Other additions to the brand's lineup of professional audio solutions are the DesignMax, PowerSoft amplifiers, and PowerShare which provide clients with a comprehensive Bose Professional system for diverse larger venues that many professionals are already keen to use.
"Versatech enjoys unprecedented presence of key primary markets, including retail, education, transportation, hospitality, enterprise, government, and house of worship. We were thrilled to see several major players present at our event. Our guests were particularly impressed with Bose Professional's new 'Installed Sound Expansion', and we are optimistic that 2019's positive business momentum will continue well into 2020", said Stephen Yu, executive vice president of Versatech.
The networking event hosted by Bose Professional and its regional distribution partner —  Versatech International Incorporated — saw executives from Bose Professional exchange thoughts and ideas on product applications, business and marketing strategies, growth opportunities, and the brand's direction in the region with notable guests comprised of dealers, architects, consultants, leading systems integrators and installers, sound rental companies, and even end consumers.
"Partly our invites are end consumers and SI partners. So end-users are the people who need the equipment, and the SI partners are the ones who will integrate the system for them.  And I saw somebody from the DOST here, so there are a lot of end users here tonight," said Frederick Cubacob, AV Business Unit Manager, Versatech International.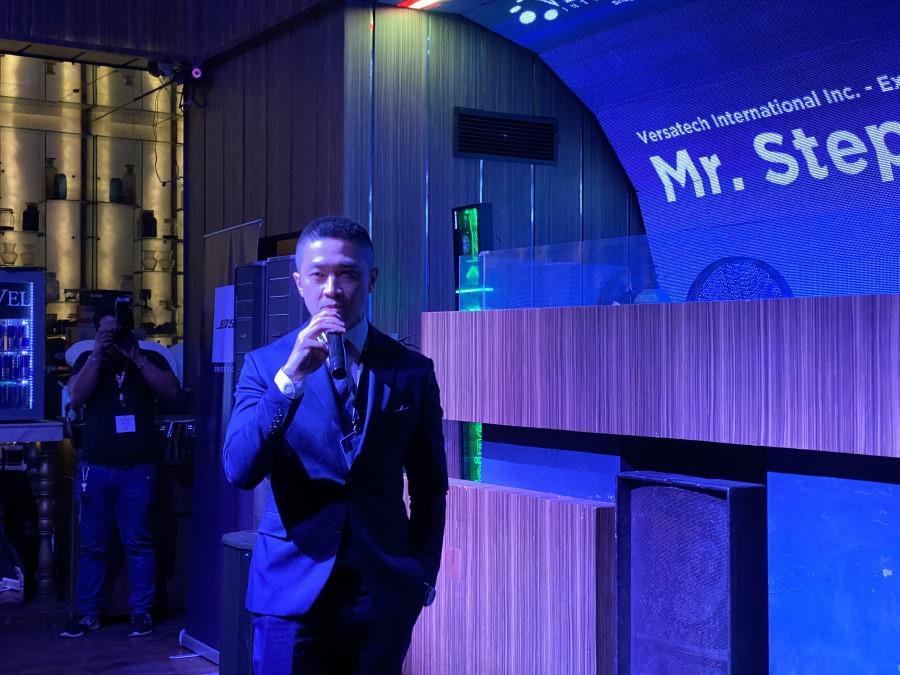 "This was the perfect start to 2020 as it gave us a lovely opportunity to celebrate partnerships and welcome a promising future. Bose Professional's extended range of products and systems will provide the growing market in the Philippines with a more comprehensive portfolio of audio solutions than ever before. Through our partnership with Versatech, we are confident in enhancing our presence in the market and consolidating our position as a globally respected audio brand that users in the Philippines already know and trust," added Liebenberg.