The home of Nokia phones, HMD Global, introduces an enhanced version of enhanced version of the classic Snake with augmented reality through Facebook's camera feature. The new filter called Snake Mask, and the game known as the Snake Real World, brings the iconic game to a new generation of fans.
Its premise remains the same but with a fun AR twist, allowing fans to take on the role of the apple-munching Snake. The Snake Mask and Snake Real World utilize new Facebook AR technology to bring the Snake game to the widest audience possible. With Facebook Live integration, players can broadcast their gameplay live on their
Facebook news feed, allowing friends to join the action.
The all-new Snake Mask filter uses the front-facing camera of Android and iOS powered smartphones to let players turn themselves into the iconic Snake character while Snake Real World is activated using the rear-facing camera.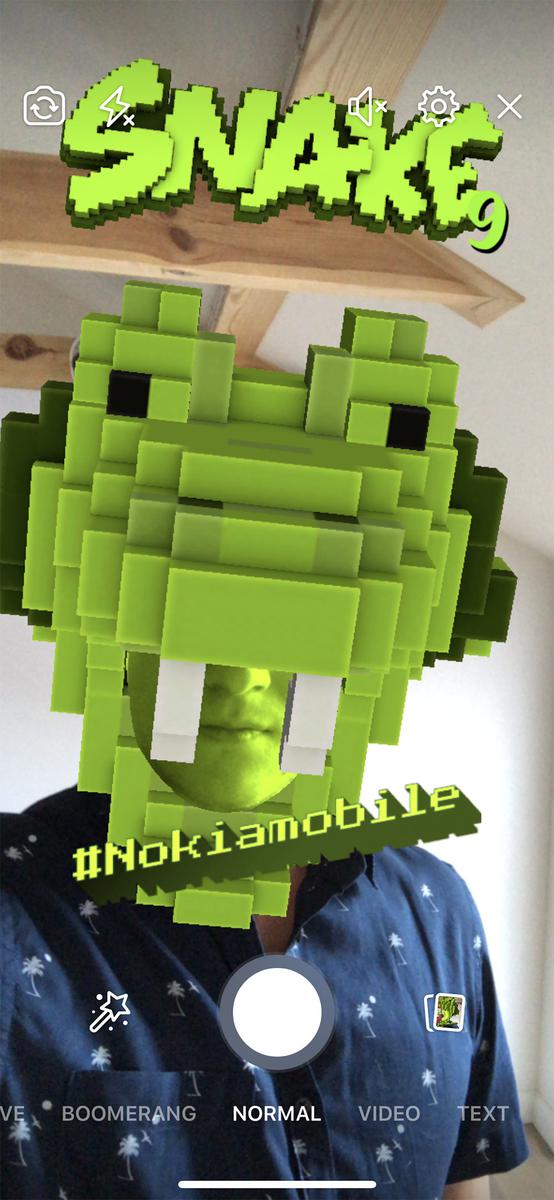 "We at HMD Global are bringing the much-loved gaming icon to a new AR era. The enhanced Snake is an immersive experience that lets fans transform themselves into the Snake character and eat apples on Facebook camera—truly an exciting step into the world of AR gaming," shared by Pekka Rantala, chief marketing officer and executive vice president of HMD Global.
The camera filter can be accessed via the Facebook camera and is not limited to Nokia smartphones. Just open the Facebook app, click the camera icon located the top left of the screen, scroll to the Snake Mask, and start to play!Don't forget to share the most unusual places you played the game using the hashtag #imasnake2.