We've been using the Huawei x Gentle Monster glasses for about a month now, and it's going to be hard to go back to our usual in-ear headphones, wireless or otherwise. While these glasses are slightly heavier than usual sunglasses, they're more than light enough to wear all day without any discomfort. After a few minutes, they stop feeling any different from normal glasses. While my time being able to wear them outside has been limited by the pandemic, I wore them every chance I could, even if it was just out on our condo's balcony.
I have to confess, I'm not too concerned about how my glasses look, but these do offer a rather broad appeal, particularly if large frames are your jam. What I really appreciated about them, though, was the sound quality. A month on, and I am still surprised at the clarity and volume that the Gentle Monster is able to produce, particularly given the location of the drivers in the stems. I'm still not entirely convinced that there isn't some kind of magic going on here, particularly when you realize that nobody else can hear sound leaking out of the glasses unless they start getting into your personal bubble. This isn't a problem working in a cubicle or even an open office, but on a train, shoulder-to-shoulder with other people, others will invariably be listening in.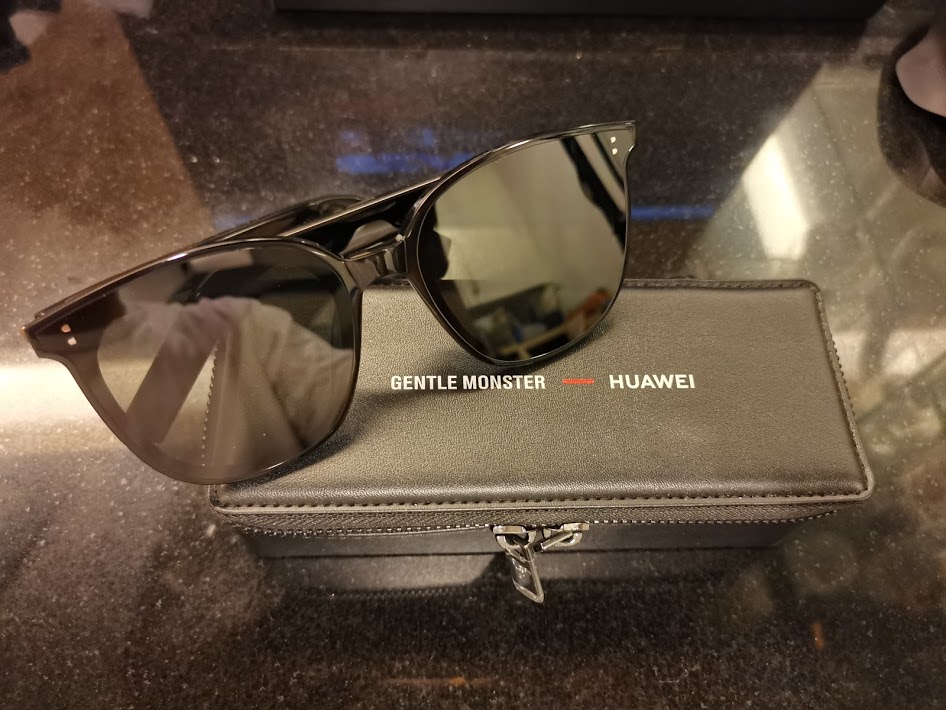 When I first got these Gentle Monster glasses for review, the initial concern I had was battery life. I'm pleased to report that it more or less lives up to its claims. Wear it getting to work, and through the morning, and it should carry enough power to let you charge it over lunch for the final stretch until you get home. Five hours of power per charge doesn't seem like too much compared to the competition, but consider that the earphone component of these glasses is basically invisible, and disappear completely into the stems of the glasses, so there's value for not taking up any additional space on your head. The sacrifice of having reduced bass is not a large one, and that wireless charging case is actually quite handy, if a little on the large side.
Using the Gentle Monster for voice calls does shorten their longevity quite a bit, but they make up for it by being a great hands-free device. Call quality was great on both ends of the conversation, and the other party never had any idea I was speaking with them through a pair of glasses.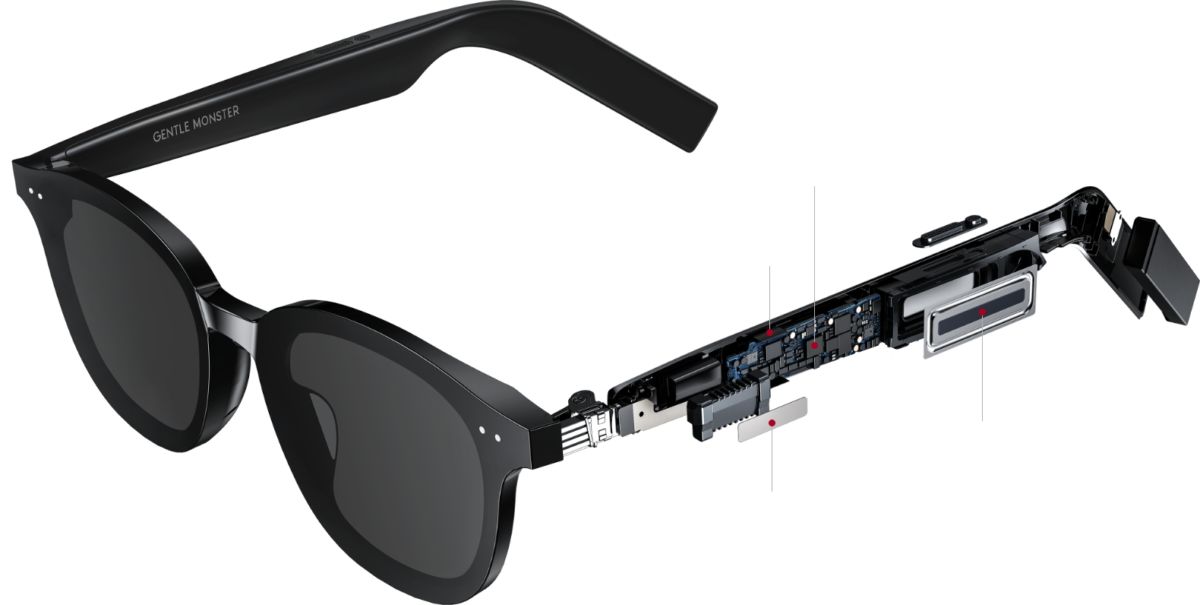 Touch controls work fine, but to be honest, I just didn't feel like investing more time in memorizing another set of controls. Yes, these are pretty much limited to just pinching and swiping, but it's easy enough to control calls and music through either my smartphone or smartwatch.
Would I recommend the Gentle Monster to anyone after a month of use? That depends. By the virtues of the device itself, it's honestly not difficult to push. Great quality, basically zero-footprint if you wear glasses anyway, and more than acceptable quality. The main problem is the price. At close to PHP 20,000, it's quite an investment. That might make sense if you use them as regular glasses, but it might be a bit of a hard sell for those who intend to use them as a regular pair of sunglasses.