It's not often you'll meet anybody who's willing to repeatedly jump over barriers, swing on bars, and crouch on top of a stack of boxes for an entire morning. Lucky for us Regina Swan is not just anybody. Luckier still, she vaulted over every task we threw at her while retaining the poise and beauty of someone whose feet are planted firmly on the ground.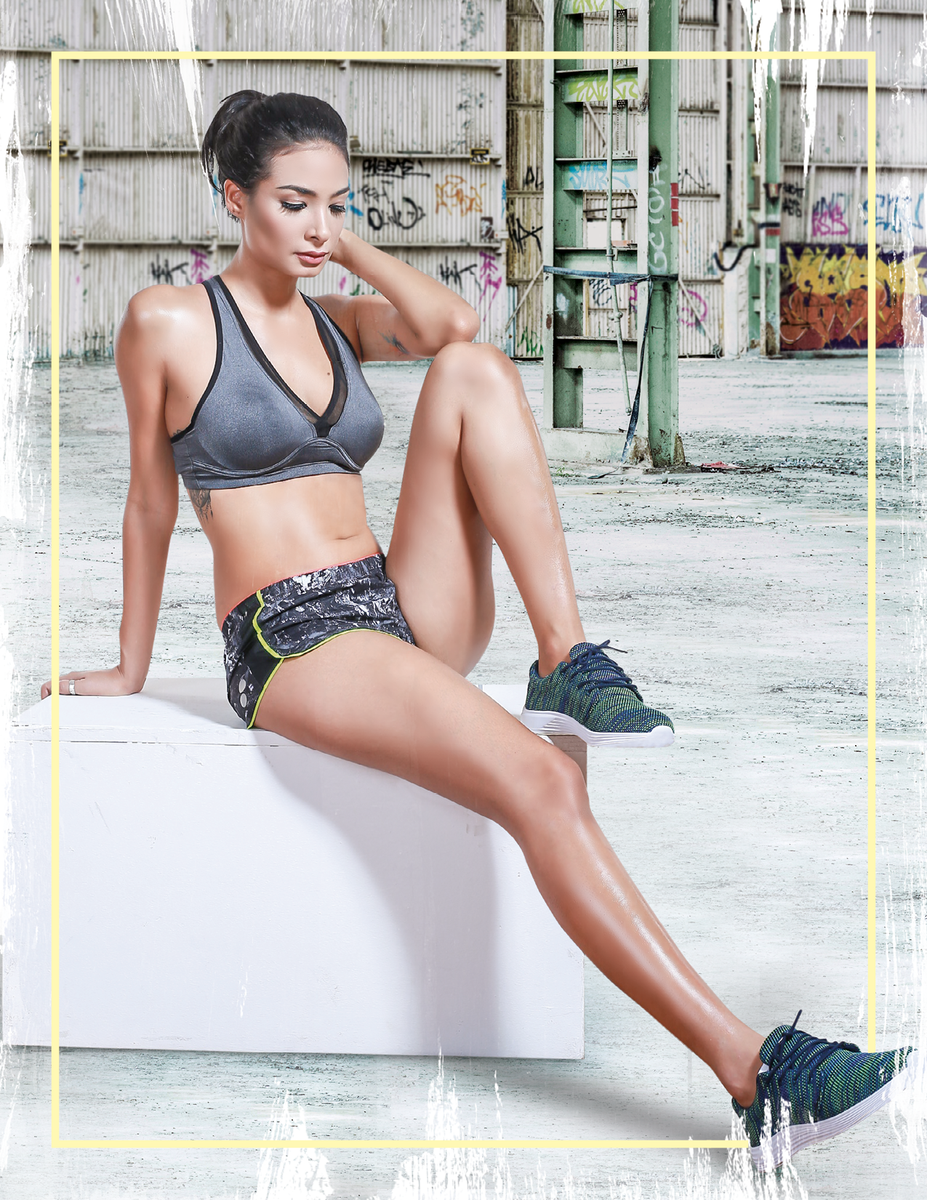 Hailing from sunny Brazil, Regina has been on the modelling track for around ten years now, squeezing in shoots every now and then while she was still studying. Though she's only been to one country—ours—outside of Brazil, she's always wanted to travel and learn more about the world. That led to her earning a degree in tourism which, coupled with her skills on the catwalk, is an undoubtedly strong foundation towards being an international trendsetter.
During her almost four-month stay in the Philippines, she's done countless modelling stints in various places. "I've been to Bohol and I also went to Boracay. I loved it! It was so amazing and beautiful there," Regina exclaimed. She hopes to come back some day, saying that the country's a lot like Brazil—the same hot climate, hospitable people, and gorgeous sights.
Speaking of gorgeous sights, I asked Regina what she does to keep herself in tip-top shape. She said, "I try going to the gym when I have time, which is easy because we have lots of work every day. I also try and eat healthy whenever that I can." She even added, "It's hard to say no to pizza, pasta, and chocolates, but we need to. Too much of these is not good for the body."
Regina definitely walks her talk as proven by her still charming smile even after a few hours of what's essentially cardio disguised as a shoot. In fact, she barely broke a sweat. We think she maybe a ninja in her free time.
Also published in GADGETS MAGAZINE May 2016 Issue
Interviewed by Chris Noel Hidalgo