Earlier this month, I had the chance to be one of the first to see and taste the products that will be showcased in the national food fair, an annual event organized by the Department of Trade and Industry. Over 160 SMEs from Luzon, Visayas and Mindanao applied to be a part of this massive event. The panel of judges tasked with screening  these products are people who have dedicated their lives to improving the quality of Philippine products, so you can be sure everything is top-notch. Join us as we take a virtual food trip around the country!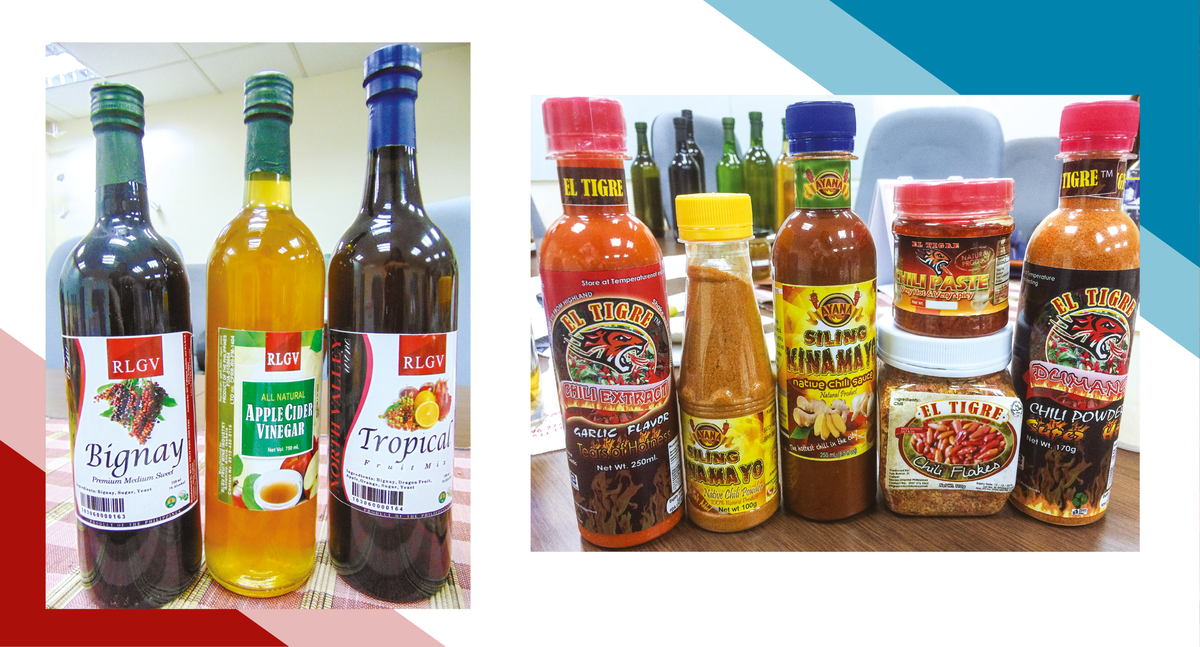 Beverage
We all know that the Philippines is home so fruit-bearing trees: mango, calamansi, guava, guyabano, you name it. We have since taken all our favorite fruits, and turned these into wines, juices, concentrates and even coffee. In this food fair, we have calamansi and mangosteen concentrates, strawberry, dragon fruit and bignay wine, coconut water, soya milk and more than a few yoghurt drinks. We also have different kinds of coffee, including corn, our favorite barako and rice coffee.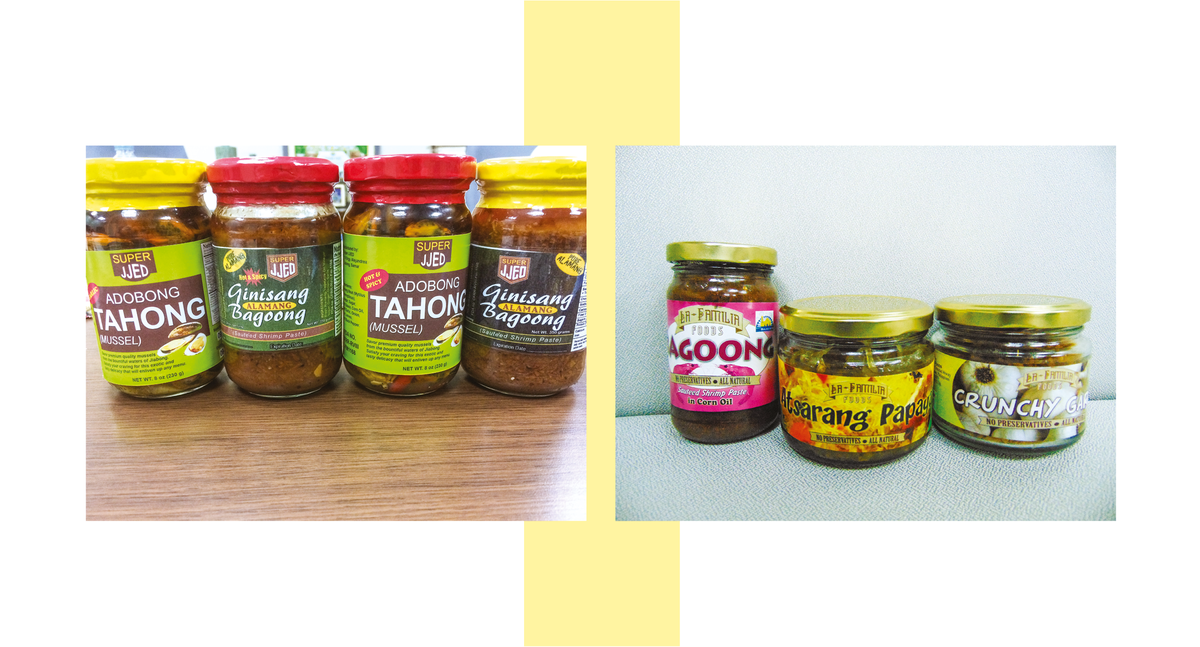 Ready-to-eat bottled food
Being blessed with abundant marine resources, we have the good fortune of having a wide selection of food from the sea. It is one of our leading industries and we're known for exporting a lot of our seafood to different countries. To avoid spoilage, many enterprising individuals have bottled them to preserve their goodness. Everything from bangus, gourmet tuyo, smoked fish flakes, fermented mudfish in rice, crab paste, fermented shrimp in rice, sinaing na tulingan, adobong tahong, as well as a few land dishes such as bicol express, and laing, are stored and served in bottles for us to enjoy at our pleasure.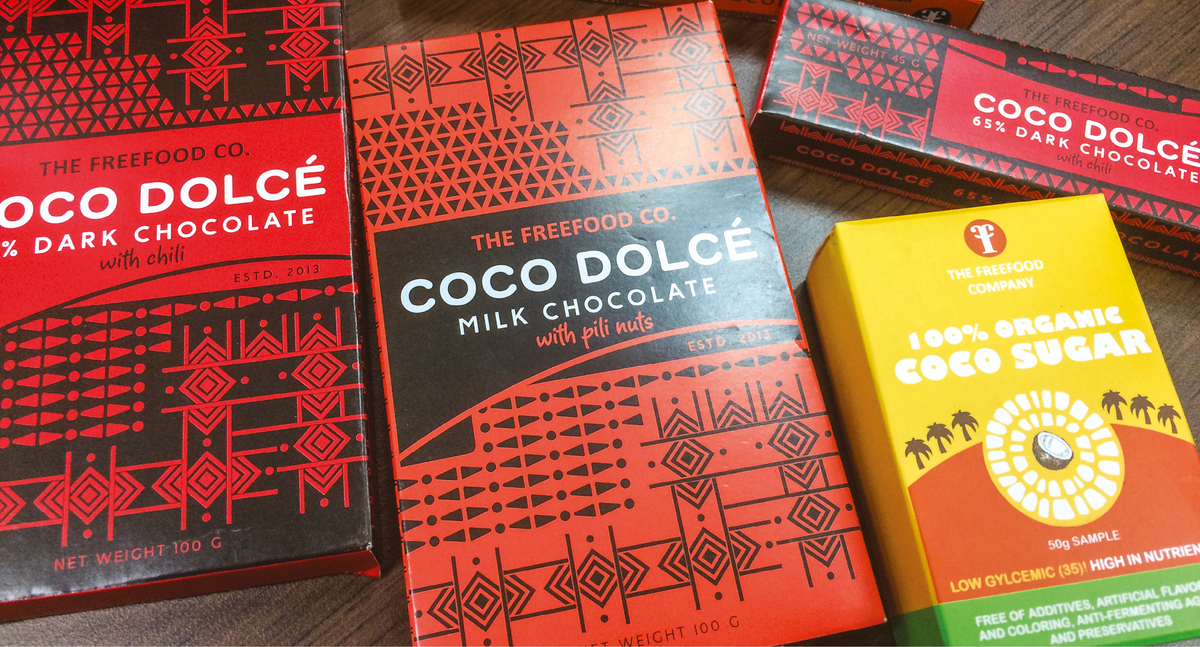 Chocolate
Everyone is excited to have some chocolate, and fortunately for us, we have our own large plantations of Cacao from the province of Davao.  Different varieties of dark and milk chocolate are incorporated with ingredients like chili, pili nuts and rice crisps. If eating chocolate isn't your thing, we've also got tablea, so you can have some chocolate to drink instead.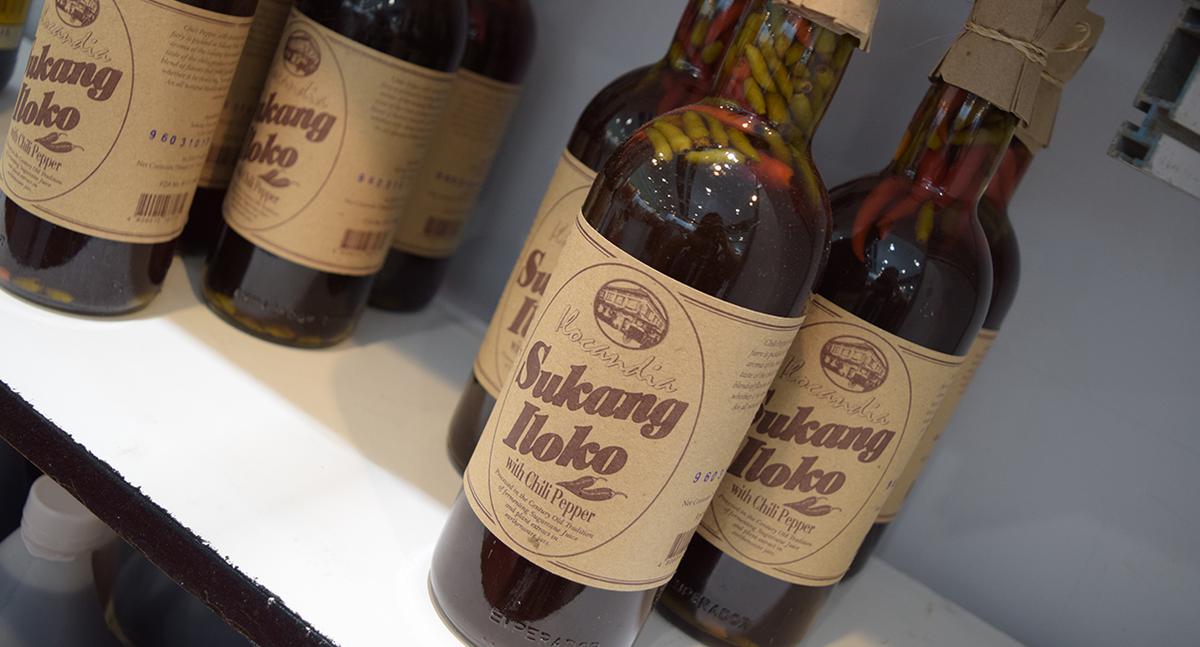 Condiments
We're a people that loves our food. It's a habit we cannot get rid of. The taste of food is incomplete without adding a little extra flavor. Heads up, condiment lovers! A wide array of seasoning is found in this fair, with more than a few to add spice to your meal: chili extract, chili sauces, chili flakes, chili oil, fish paste, shrimp paste, and vinegar from sugarcane and coconut.
Delicacies
You don't need to travel all the way to the different regions just to satisfy your cravings. Authentic Ilocos empanada, bagnet and bibingka are all present in the fair. We'll also have laing, pili nuts, and bicol express from the province of Bicol are available and ready to be feasted on. Decadent and rich sylvanas from the Visayas, and Suman with different flavors such as chocolate, ube, leche flan and red bean are additional treats for those who have sweet tooth.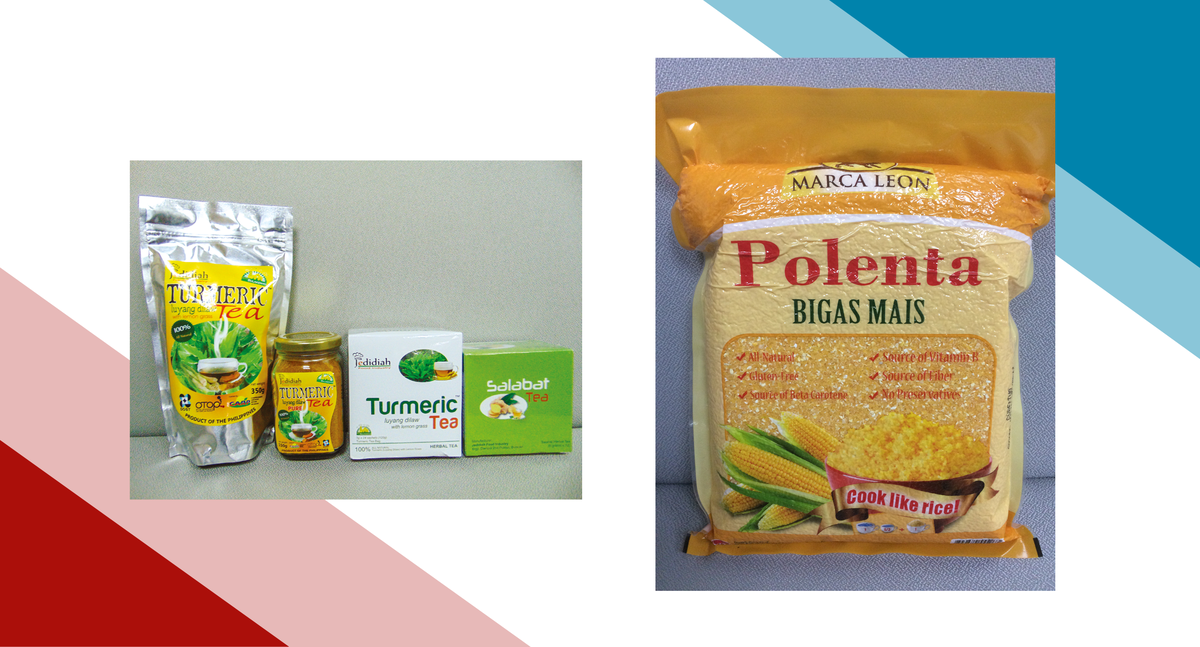 Health needs
For the health buffs, we got you covered. we've got more than sweet treats, the fair will also be bringing in natural herbal teas and supplements. Have yourself some turmeric, salabat, lemongrass and guyabano tea. For supplements, you can grab some Spirulina, a non-conventional supplement right at the event. To help curb the problem of obesity, coconut sugar, honey and coconut butter are a few healthier alternatives.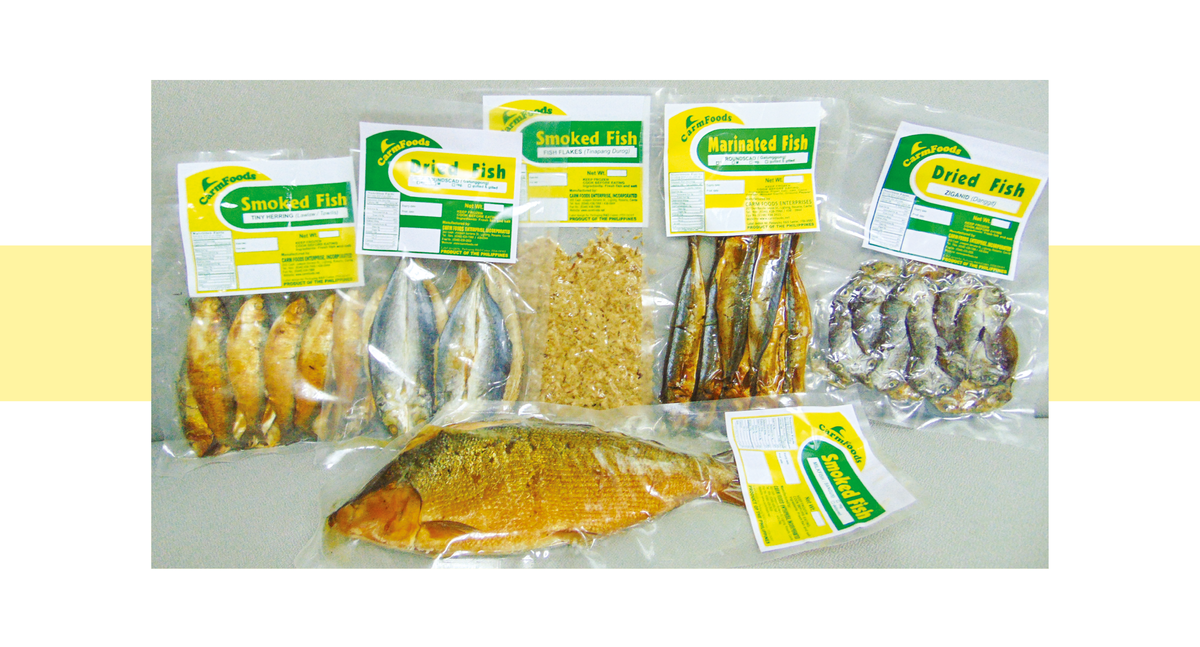 Kitchen supplies
You can fill your pantry with basic ingredients you'd normally grab at the grocery by doing your shopping here instead. Noodles such as Pancit Canton infused with malunggay, Rice Mais, cooking oil, dried and smoked fish are all available. For your babies, nutri-booster cereals are a great alternative to bottled baby food.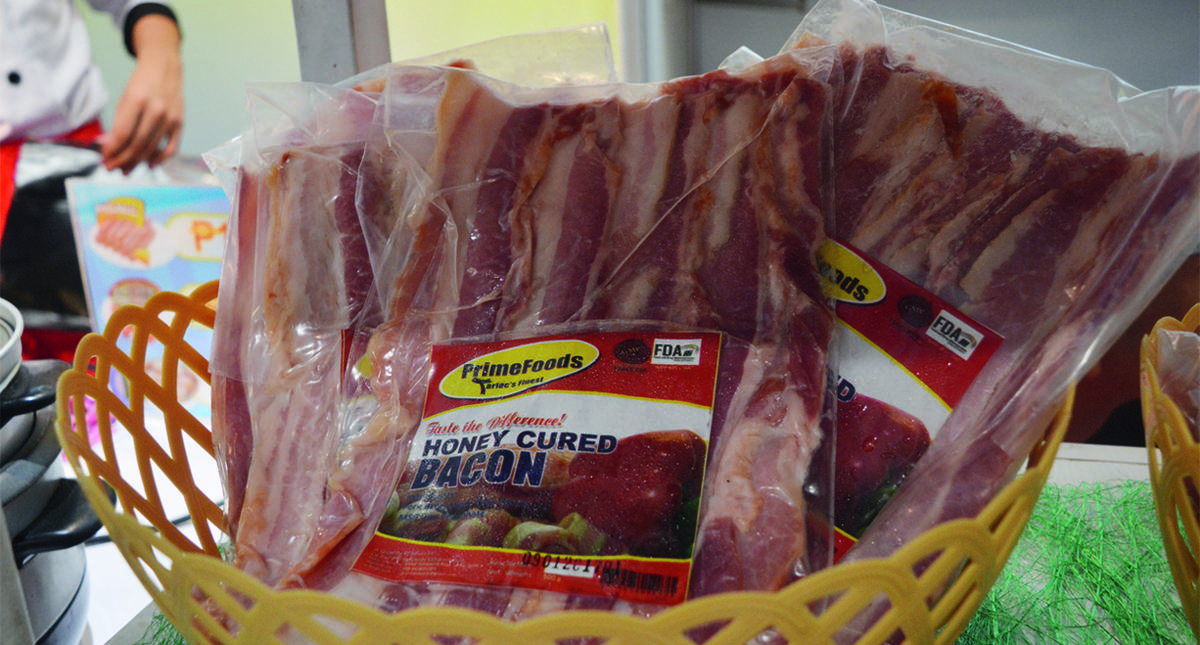 Processed meats
For serious carnivores, a wide selection of processed meats – bacon, sausage, longganisa, tocino and ham at factory prices are up for sale. Dimsum such as pork siomai and korean mandu dumplings are also up for grabs.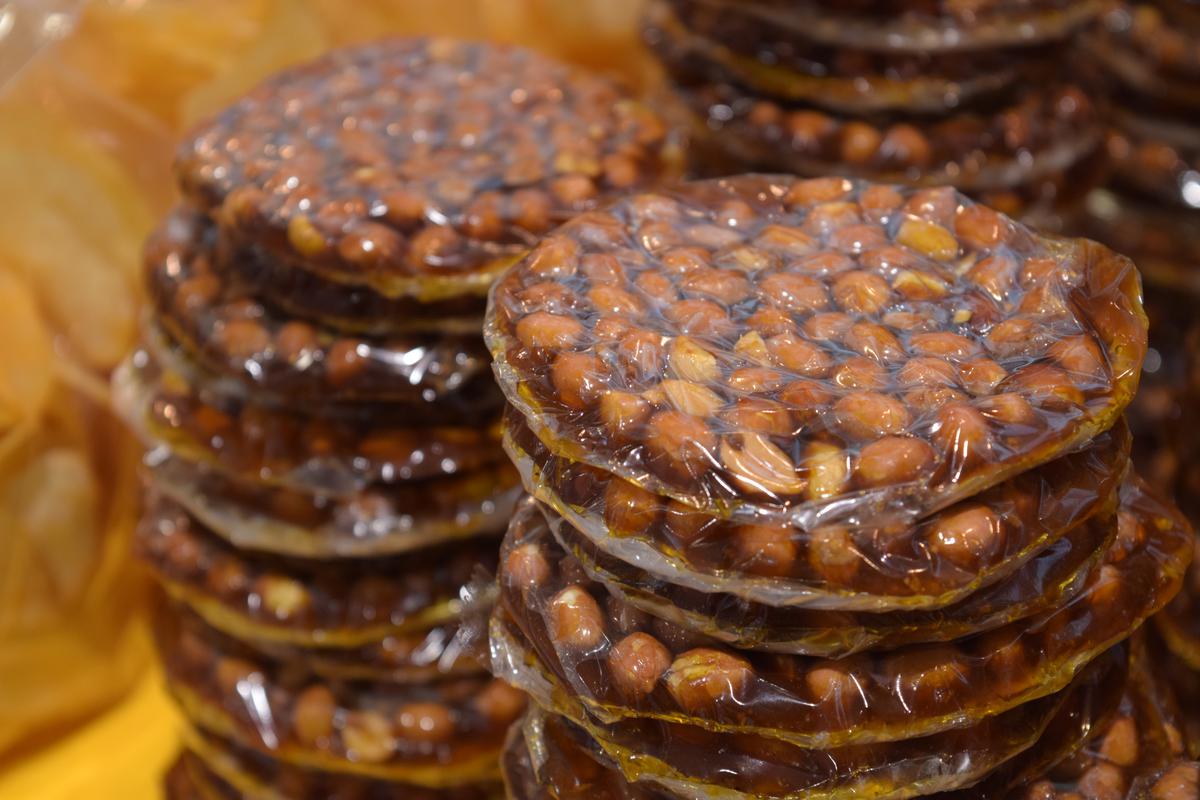 Snacks
No day is complete without a nice snack, and the Food Fair is a great place to stock up on those too. Don't worry! You'll have no fear of going hungry long with our lineup of snacks. Peanuts, date tarts, chicharon, banana and tahong chips, malunggay shingaling, pastillas, brownies bites, polvoron and even mushroom tempura are all available.
Spreads
Your typical sandwich need not be boring thanks to these awesome spreads! From decadent and rich, to light and fruity spreads, we've got it all. Coconut and mango jam might be just what you're looking for to add a twist to your usual merienda. Smooth and crunchy peanut butter can easily satisfy one's cravings for something tasty and nutritious.
Head out to the National Food Fair happening on March 15-19 at the Megatrade Halls of SM Megamall to get ahold of these lovely products.
Support local. Support Pinoy.