What started as a small business of building and selling billiard tables and buying and selling souvenir items has now evolved into a conglomerate of design-centric companies. Four furniture firms have burgeoned from the artisan heritage started by The Bituin Family of Pampanga.  The family's legacy translated into export-quality pieces for different tastes and markets.
Mr. and Mrs. Jose and Myrna Bituin started JB Woodcrafts and Betis Crafts in the 70's, laying the groundwork in creating intricate wood carvings that many international buyers have set their eyes and hearts on over the years. The artistic energy of the couple has since passed on to their children as each now heads a company of their own that also produce exquisite handcrafted furniture and accent pieces.
Inheriting Craftsmanship
Eldest daughter Alona Bituin-Sinsuat is now at the helm of Betis Crafts while sister Leslie Bituin-Mendoza handles JB Woodcrafts. Determined to expand the business even more by capturing modern and contemporary designs for today's market, Allan Bituin founded More Than a Chair and Lieza Marie Bituin leads South Sea Veneer.
These independent companies complement each other's operations and can be differentiated by their expertise. Betis Crafts, for instance, is proud of their simple but sophisticated carvings and classic designs while JB Woodcrafts takes pride in their elegant finishes and elaborate details. "We are looking forward to seeing the design footprint of our work that is why we see ourselves as the makers of the Antiques of the Future," shared Alona Bituin-Sinsuat.
More than a Chair, on the other hand, targets the modern imagination of today's young buyers through their minimalist contemporary lines while South Sea Veneer's identity is rooted in the manufacturing technology of marquetry or veneer inlay.
The Bituin children may have inherited their artistic flair and penchant for international trade from their parents but they are also imbuing their own individuality in each of the companies through their new designs and in the way they do business.
"The influence of social media helps us a lot in selling our inventories. We help our partner buyers by sending styled and high-resolution photos of our products that they can promote on their websites and social media channels even before our items reached their shores," said Alona.
"Our service to our foreign customers does not stop in manufacturing quality pieces as we also work closely with their sales people. We add value to our products through an enhanced and more engaging marketing solutions," she added.
The Bituin family may be running several businesses but they don't keep the success only to themselves. Family matriarch Myrna Bituin gladly shared that some of their carvers and workers are with them for up to 25 years already.
"We value our employees as they are the ones who help us achieve our goals. We encourage growth by implementing training programs and housing benefits for our workers," Myrna shared.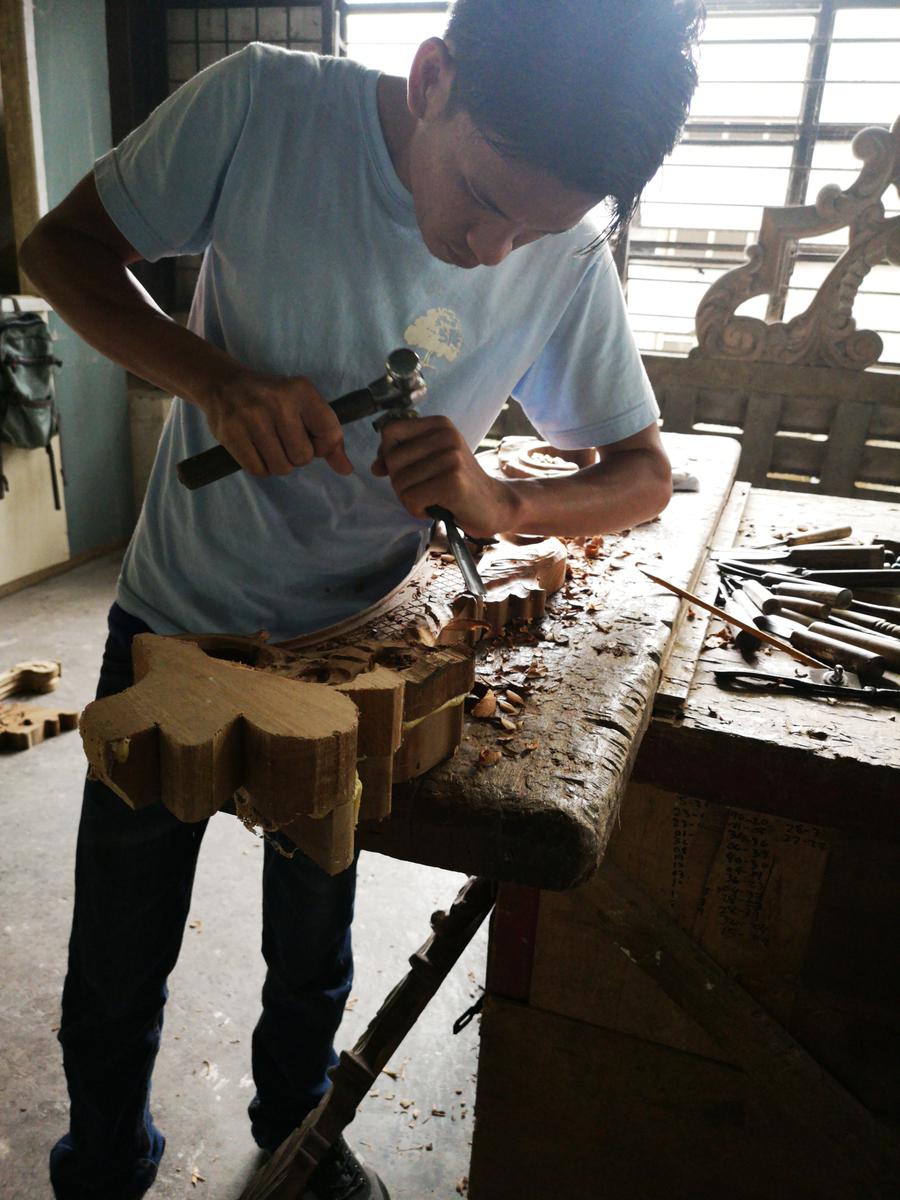 45 Years of Export Experience
"From the very first venture of JB Woodcrafts, we now have 45 years in the industry and joining international trade fairs such as the Manila FAME has been instrumental to our success," the matriarch exclaimed.
"Other countries such as Vietnam, Indonesia and China might emerge as a major competitor, but the country is thriving because platforms like Manila FAME effectively showcase our edge and niche in the global market – and that is the Filipino brand of creativity," she ended.
MANILA FAME invites exporters
The Manila FAME April 2019 organized by the Center for International Trade Expositions and Missions (CITEM), the export promotion arm of the Department of Trade and Industry (DTI), is opening its doors to local and international exhibitors to take advantage of its numerous show opportunities. For any inquiry, email [email protected]. Interested trade buyers, on the other hand, can visit www.manilafame.com for the online registration or email [email protected]
Slated on April 25-27, 2019, everyone is invited to take part and witness how the show continually elevates Filipino craftsmanship.
Manila FAME is one of the longest-running trade shows in the Asia-Pacific region and is the only trade event in the Philippines approved by the Union des Foires Internationales (UFI), the Global Association of the Exhibition Industry. It is held bi-annually every April and October.
Learn more about Manila FAME on www.manilafame.com. To receive show updates, follow Manila FAME on Facebook, Twitter and Instagram.