There are two kinds of science fiction geeks in existence. One can be categorized as a hobbyist who usually collects action figures and toys or a passionate gamer who spends his whole day playing AAA titles on his game station all day, and the other may have a full stack of new comic books waiting to be read, along with rare, special edition issues. The Eastrail 177 trilogy appeals more to the latter, and has amassed a huge following with its unique storyline and characters with superhuman abilities.
M.Night Shyamalan's trilogy has come to an end, with the much-awaited arrival of Glass—the culmination of his blockbusters Unbreakable and Split. Reprising their roles in the comic-book thriller are Bruce Willis, Academy Award nominee Samuel L. Jackson, Golden Globe nominee James McAvoy, Anya Taylor-Joy, and Charlayne Woodard. Just like the previous installments, the film is produced by Shyamalan and Jason Blum under their respective companies Blinding Edge Pictures and Blumhouse Productions.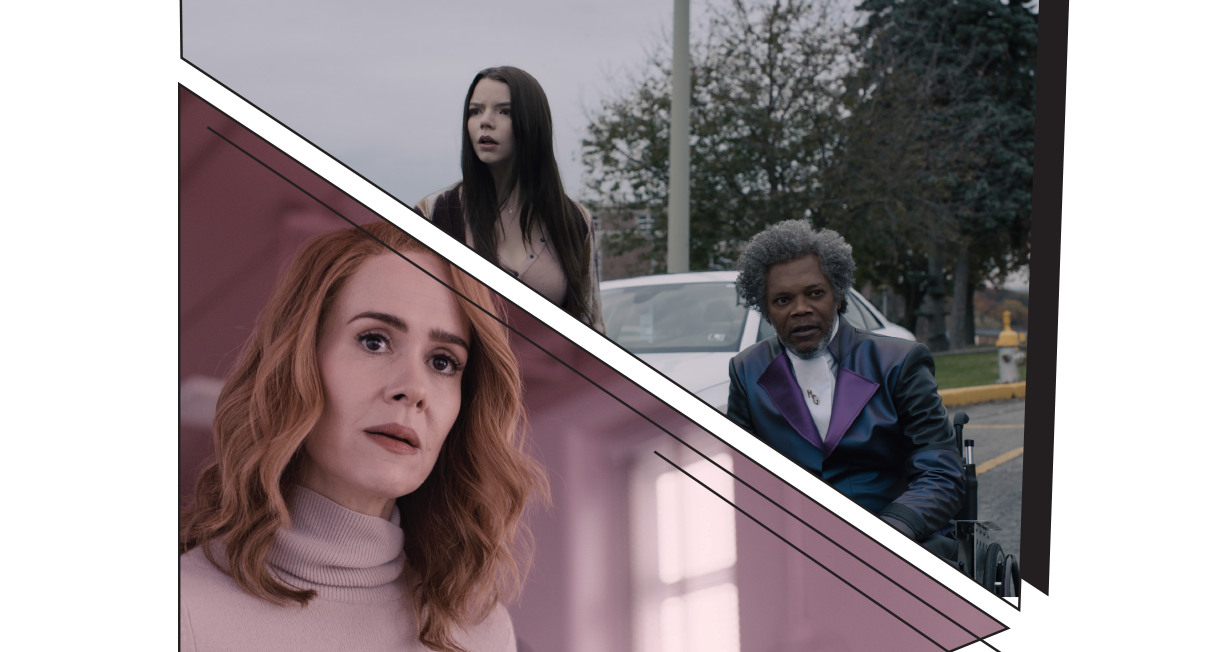 Backstory
In 2000, Unbreakable deconstructed the archetype of superheroes and villains to moviegoers as it introduced security guard Jason Dunn who needs to face his newly-discovered superhuman abilities, and wheelchair-bound comic book collector Elijah Price. Sixteen years later, the master thriller director and writer has produced another fictional story about Kevin Wendell Crumb, a Philadelphia zoo keeper who has Dissociative Identity Disorder (DID), and has yet to unleash his 24th prominent and terrifying personality called as "The Beast." Most viewers thought it was a standalone film from Shyamalan, but its ending dropped an easter egg with the appearance of Jason Dunn confirming Split was in the same universe as Unbreakable.
Leaving you at the edge of your seat, the third and final installment presents the now vigilante hero Jason Dunn (Bruce Willis) as The Overseer. It aligns with the timeline of the second act where Dunn tracks down for Crumb (James McAvoy) to prevent him from abducting young women. The two later gets detained to a mysterious psychiatric research hospital under the care of Dr. Staple (Sarah Paulson), where Elijah Price (Samuel L. Jackson) has also been admitted.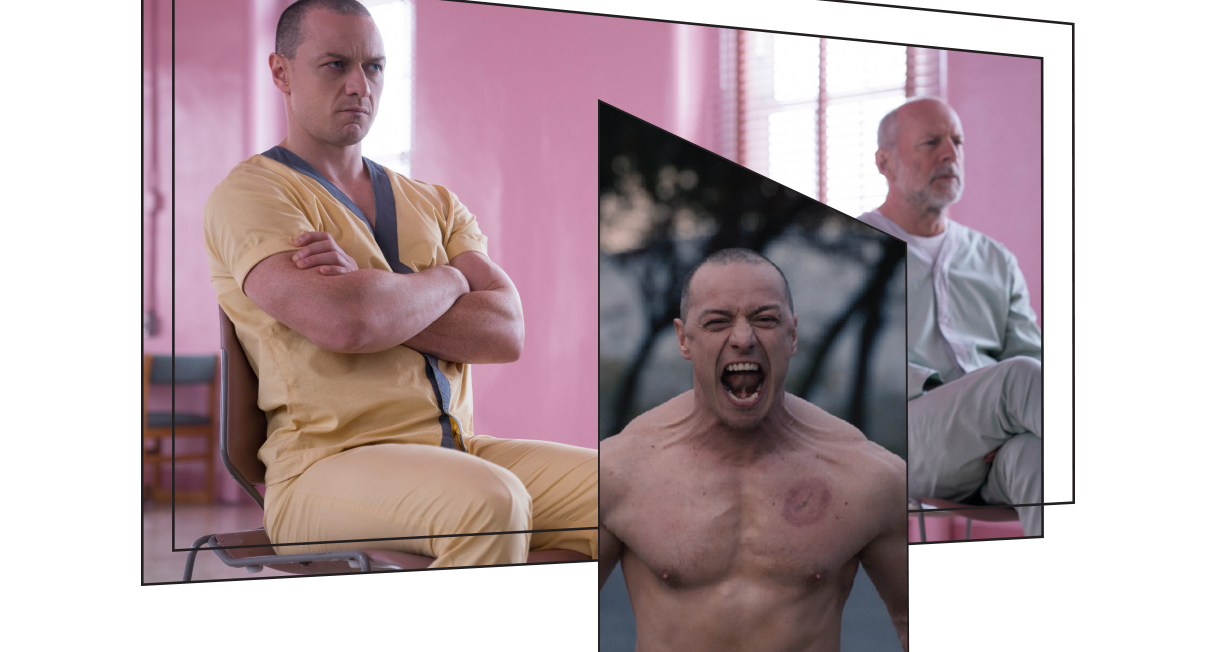 Production in a nutshell
A movie franchise like no other, the American filmmaker translated his long-time penchant for psychology in his films. Tackling complex themes such as development of an alter-ego caused by emotional trauma as a factor of shaping one's perspective, Shyamalan shared that he did intensive research with experts during the production of the trilogy. He also noted that he combined the three characters in one cinematic universe but still treats each as an independent masterpiece. "I want each film be a stand-alone in its power, in its language, in its originality. The three films honor each other as brothers and sisters," .
Since the motion picture is an ode to reality of good and evil, location Manager Staci Hagenbaugh has to pick existing but derelict institutions that were vital for the storytelling of the Glass. An abandoned hospital and a former ammunition plant in Philadelphia made it right to the top of their list, setting the right amount of visual creepiness. To complement the mise en scene of each frame, production designer Chris Trujillo, along with with costume designer Paco Delgado had to be resourceful and creative in representing each character's personality, taking care in selecting everything from the colors of their wardrobe, to the interiors of their rooms in the psychiatric facility.
"The color quality is very specific in places so that the audience knows our intention. One space may have a desaturated, almost claustrophobic vibe and another may be more saturated, a little louder color. We're trying to be very specific about what we're suggesting about the psychology of the characters, based on the color of the spaces. That's very deliberate," shares Trujillo.
Another signature that all Shyamalan movies bear is the subtle use of CGI and of course, plot twists, which all remain in Glass. It's like watching a Marvel movie minus the extravagant special effects. Believing in minimalism, he combines a dramatic plot, subtle musical scores, and a little bit of technology to narrate a story that's incredibly intense and honest leaving the audience something to ponder.
Also published in GADGETS MAGAZINE February 2019 Issue.
Words by Jewel Sta. Ana
Poster art by Chris Malbon (IG: @melbs74)
Film stills courtesy of Universal Pictures