It's a ridiculous notion that toys are just for kids, when clearly, they're for everyone. There are, of course, different kinds of toys for different types of people and ages. Some people collect toys to relive their childhood, while some collect simply because of their love for that character. I can definitely relate to the latter, but I also collect because I appreciate the art behind the toys, or more specifically, the aesthetics and the work that go into them.
I only started my toy collection in 2014, so I don't really have that much yet, but I definitely don't regret buying them, as they've become a motivation for me in my waking life. These are just some of my personal picks and suggestions for people who'd want to start a toy collection.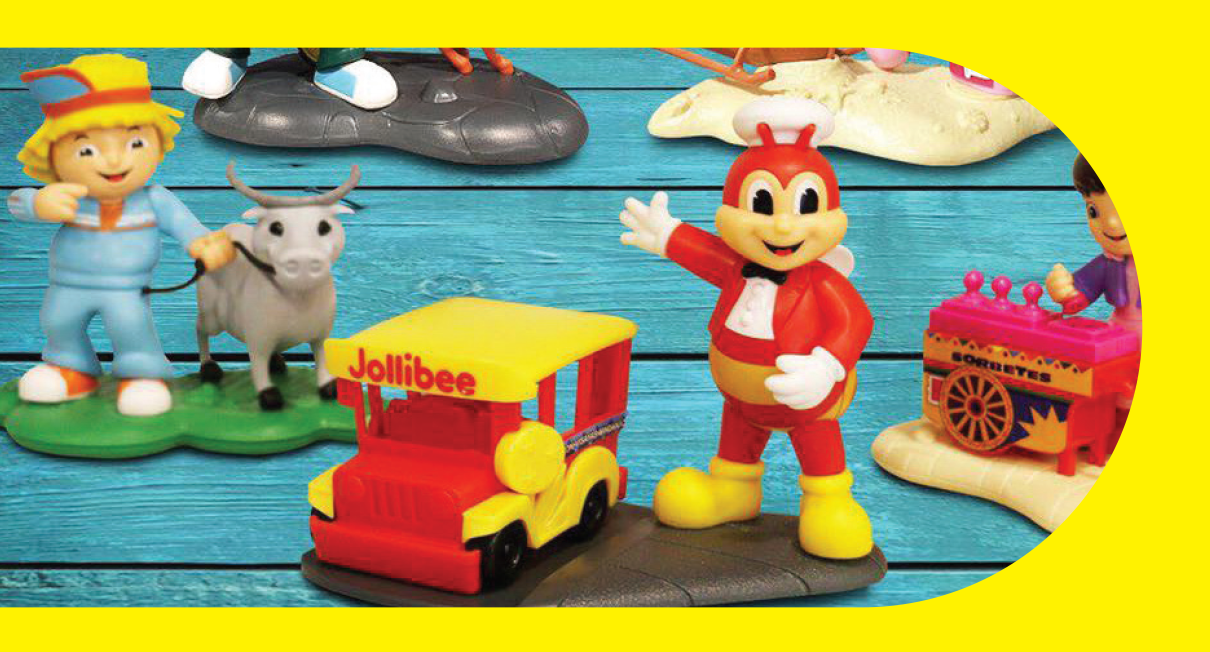 Fast Food Toys
Your childhood probably wouldn't be complete without these. I remember going to McDonald's and Jollibee while begging my mom to buy me a meal toy. Whenever she relented, it would be the highlight of my whole day. I'm sure more than a few of you can relate.
This is probably the easiest ones to collect in terms of reachability, due to the fact that there are a lot of fast food chains around, and it's more affordable than some of the others on this list.For these same reasons however, they don't tend to be available for very long.
For many, these are some of the first toys they'll ever have had and collected. Most fast food chains release a new set of toys every month, so you'll always have something to look forward to. Even better, the majority of toys being released today are of licensed characters from popular shows or cartoons, though the most popular toys are always the ones featuring the mascots of the fast food chain, such as Jollibee.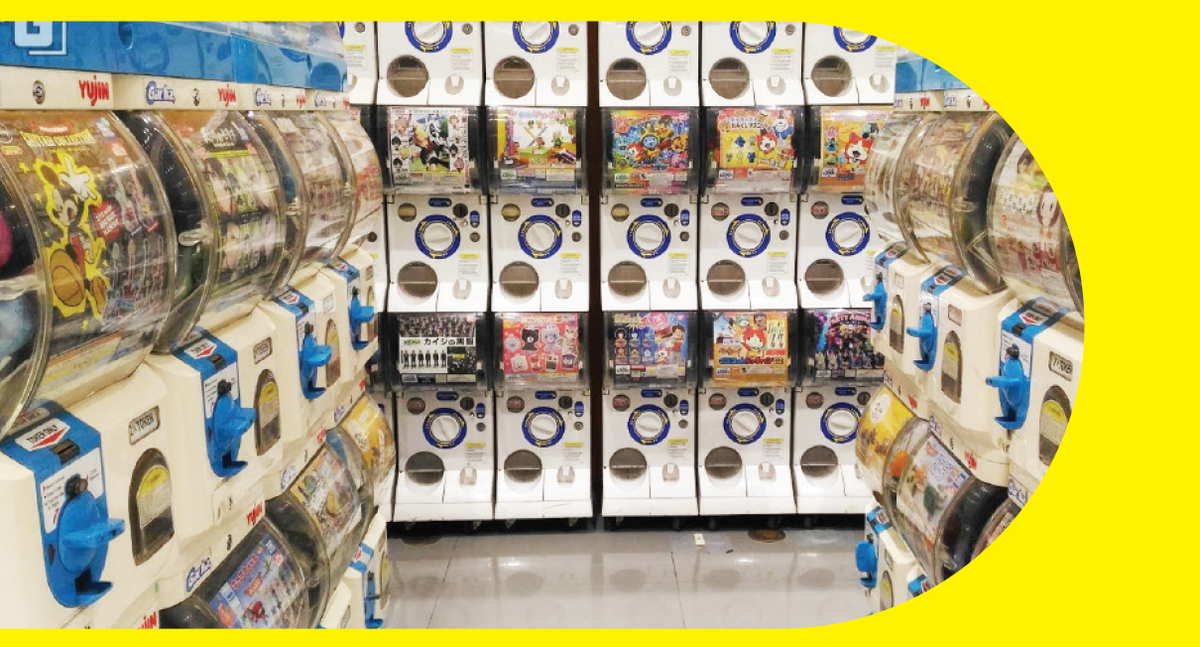 Gashapon
Although, capsule toys originated from the west, Japan has created its own version of it in the form of Gachapon and has become a big part of Japanese pop culture.
You can get these in gashapon machines. In Japan, you may find a lot of these outside of groceries and retail shops. Normally, most capsule toys are cheap and aren't really that collectible, but in the case of gashapon, they're a little bit more expensive but I'm pretty sure you'll get your money's worth. Most toys are that of licensed characters from anime and cartoons, and some are just oddities that could either weird you out or fascinate you, depending on your inclinations.
Most gashapon toys are considered as collector's item and could be worth double it's srp over time. Locally, we have a few toy stores that have gashapon machines. If you find ones that you like, try giving it a go. You might be lucky enough to get what you want.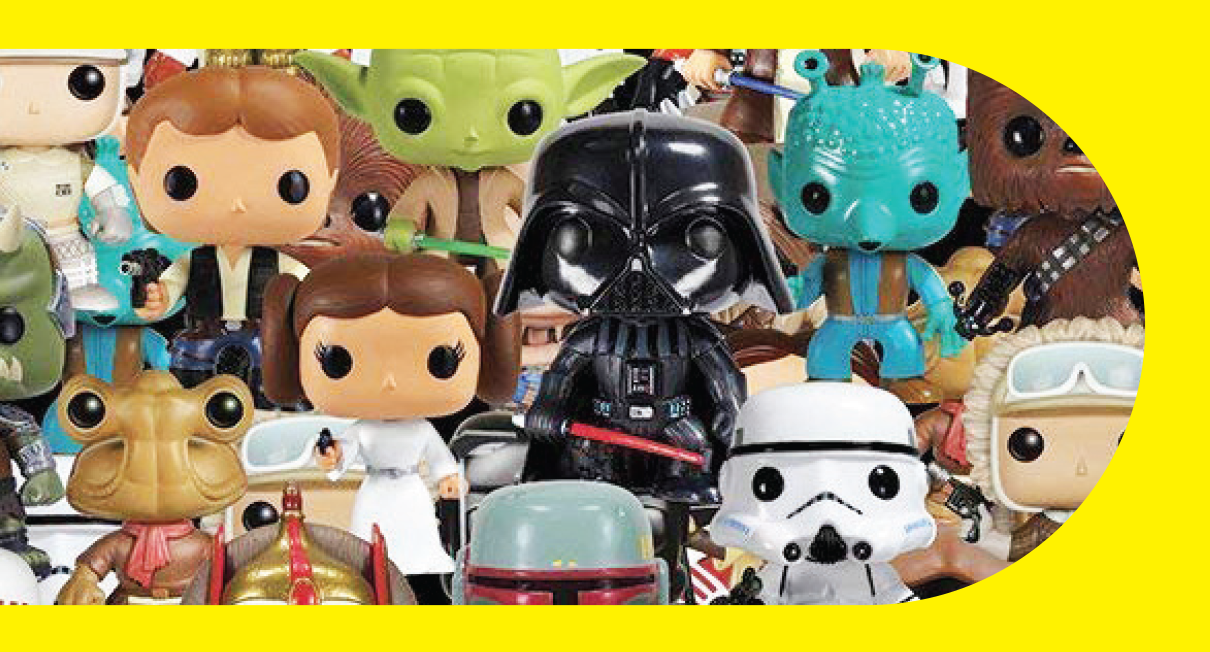 Funko Pop!
One of Funko Inc.'s most popular and successful lines of collectibles, Pop! Vinyl figures ( Pops! for short ), has been around since the turn of the decade. There are currently more than 5,000 Funko Pop! figures out there, from movies to literary figures, you name it. It's become a big part of pop culture and have amassed thousands of fans all over the world. Although technically, it's more of a collectible, and not a toy, as stated at the bottom of the box.
I remember the first time I bought one of these was at Toycon 2017, I was so ecstatic because my favorite character from the show Supernatural had his own Pop! After that day, I started collecting more and more, and now I've amassed more than 30 of them. It's quite addictive, especially if you're a fan of a lot of pop culture stuff. To quote someone from the boards: "Once you Pop! you can never stop," and it's true! The only thing that's going to limit you from buying is your wallet.
Locally, each Pop! figure costs around PHP 500-650 for regular variants. There are also ones That are sold exclusively at certain stores, places or conventions. Those can get pretty pricey, especially since most exclusives are sold abroad. Store exclusives sold at stores such as Hot Topic and Gamestop, cost around PHP 1200-1500 locally. There's also the case wherein a Pop! figure is retired or vaulted, increasing its value and price over time.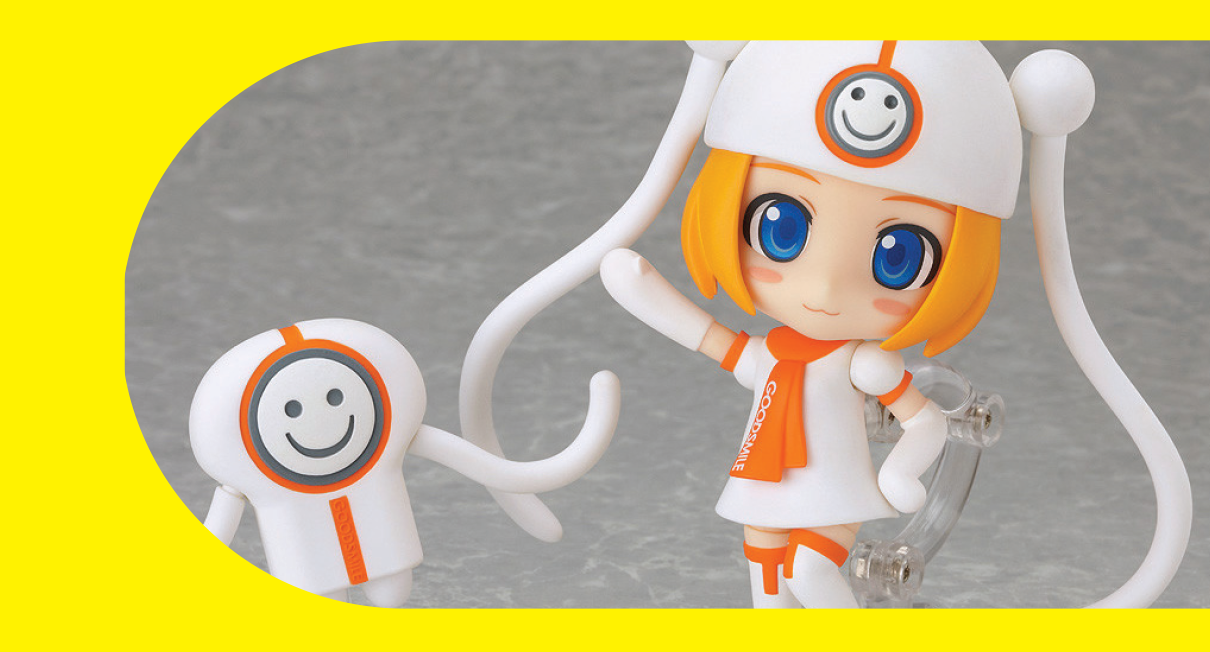 Nendoroids
Another toy originating from Japan, the Nendoroid series is an original by The Good Smile Company. It features palm-sized figures of "chibified" characters from popular anime, cartoons and shows.
Nendoroids come with moving and detachable parts. Just as their tagline says, they're fun to collect and fun to play with as well. Plus, the best thing about this toy is that you can interchange parts and even use them to recreate a character, though it might be costly. There are currently over 1000 figures from the Nendoroid series, with its 1000th figure to be revealed soon. A nendoroid figure can cost you a minimum of PHP 1900, but I kid you not, you'll definitely get you money's worth. From the sculpting, the parts and the paint job, everything is very well made.
There's a ton of choices out there when it comes to toys. But no matter what the value is, what's important is that you have fun with it.
Also published in GADGETS MAGAZINE December 2018-January 2019 Issue.
Words by Ronel Bautista