Continental France has a land area that is more than five times the size of Luzon. Each of its 12 continental regions has something unique and interesting to offer the intrepid explorer. The train system in France is very extensive and you can travel just about anywhere in France by train, but if you want to explore and savor the French countryside and experience local attractions, driving is the best option.
Renting a car
Just like hotel bookings, it is cheaper to book and prepay your car rental before you leave for your trip. I personally like searching for available cars through www.rentalcars.com because the website provides access to several of the major car rental outfits, and so you have a wider selection of cars to choose from.
Once you have decided the make and model of the car, take note of the rental company and also checkout if it is cheaper if you book the car directly through their website. I like to book through Alamo Rent-a-Car (www.alamo.com), which is actually serviced by Enterprise in France, but their rates are cheaper than if you book directly with Enterprise.
Whenever possible, select to pick up and drop off the car in the same location. If you pick-up from one location and drop-off at another, there will usually be an additional charge for the return of the car back to the original location.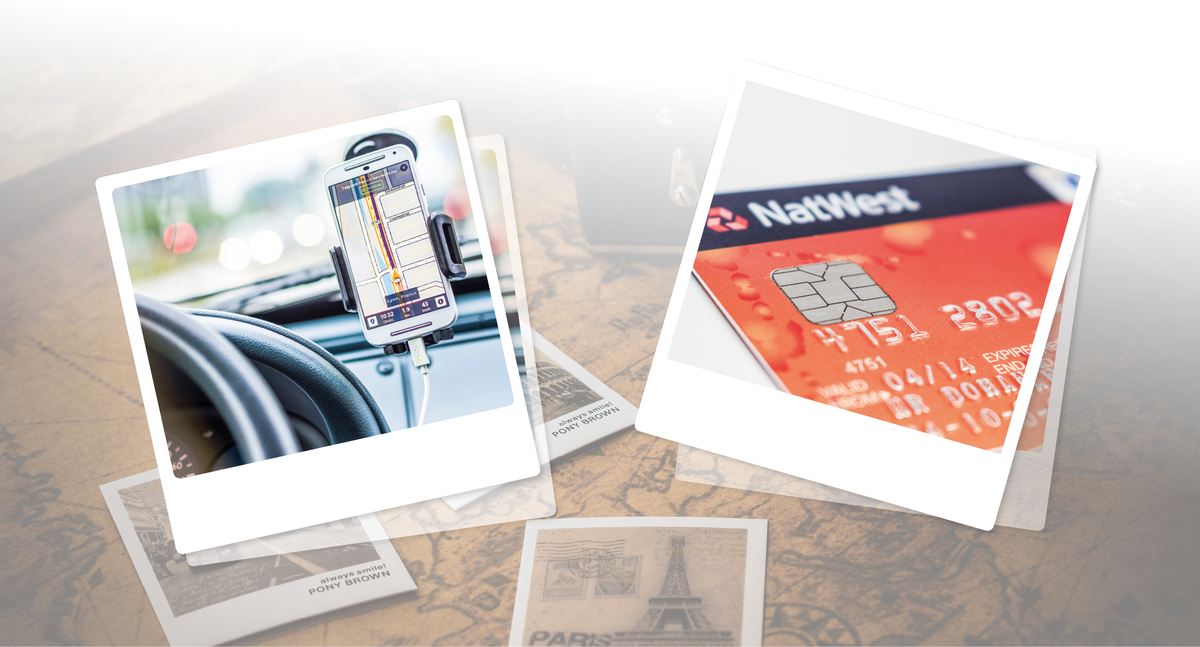 GPS Navigation System
When you rent a car, it is important that you also pay for GPS so that you can have driving directions. Even if you have cellular data and can use Google Maps or Waze, these can sometimes fail in rural areas and you'll be stuck.
When you make preparations for your trip, make sure that you have the complete addresses including the zip code of all your destination points as most navigation systems in France require it. Alternatively, GPS coordinates can also be entered into the system.
Picking up the car
At the rental counter, present your voucher, passport, and driver's license. You will also need to present a credit card with enough funds to cover any additional charges, such as GPS, additional driver, child seat, etc. and the EUR 250 security deposit. The credit card has to be in the name of the principal driver. The car rental staff may also offer additional insurance coverage on top of the basic insurance already included in your prepaid package. So make sure your credit card has at least EUR 400 available to cover these charges.
Once all the paperwork is done, the representative will take you to your car—during the turnover process, be particularly vigilant about scratches and dents in the car—take a picture of the car for your own security.
Also ask for a demonstration of the car's features and the location of all the switches, how to open the fuel tank, and what the dashboard indicators mean—especially if you are not familiar with the make and model. Take time to ask for instructions on how to use the GPS navigation of the car: keep in mind that navigation systems work differently from car to car.
Also keep in mind that you may not be able to rely on the car's manual for it may be written in French.
Driving Basics and Roundabout Rules
French driving rules are basically the same as in the Philippines, but it has to be said that the rules are strictly implemented. For example, slower cars must always move to the right-side lanes, and the left-most lane should be kept open as passing lane of faster cars.
Speed limits are clearly indicated throughout France, with reminder signs. When you see a RAPPEL 110 sign, this is a reminder that your speed should be at most 110 kilometers per hour as you approach and pass the sign. There are cameras situated in strategic areas and if you get caught over the speed limit, you will receive a notice of violation in the mail with a monetary fine and demerits to your driving permission.
Roundabouts are not familiar to us and may take some getting used to. Just remember that outside of Paris, the cars already in the roundabout have right of way, so you have to stop and yield to them before you enter the roundabout yourself.
However, in the Arc de Triomphe roundabout the rule is, cars entering the roundabout have right of way, so if you are trying to exit to one of the 12 boulevards surrounding it, you have to yield to incoming traffic then bravely but carefully proceed to your exit.
Returning your rented car
Always make sure to return your car at the designated place, at the designated time. They won't penalize you if you are late for an hour or two, just make sure that you arrive before they close for the day. Also make sure that you refuel back to full tank, otherwise they will charge the refueling to your security deposit with a refueling surcharge. Before leaving the car, check and make sure that you don't leave any of your personal belongings inside the car.
Also published in GADGETS MAGAZINE November 2016 issue
Words by Presy Alba
Additional photos from Pexels.com