Going to Singapore is like visiting a progressive and prosperous cousin: on the one hand, the faces seem familiar and yet you know you are in a more technologically advanced environment.
With airfare to Singapore costing almost the same as flying to Davao or Puerto Princesa, if you have a yen for a cosmopolitan vacation, the only other things you need are a passport and a few days free.
Singapore may be small in land area but it is filled with many interesting places that offer a wide variety of activities. Public transportation is very convenient, so you really must get an EZ-link Tourist Pass when you land. Spending SGD 10 for one day or SGD 20 for three consecutive days unlimited rides on buses, MRT, and LRT is really worth it.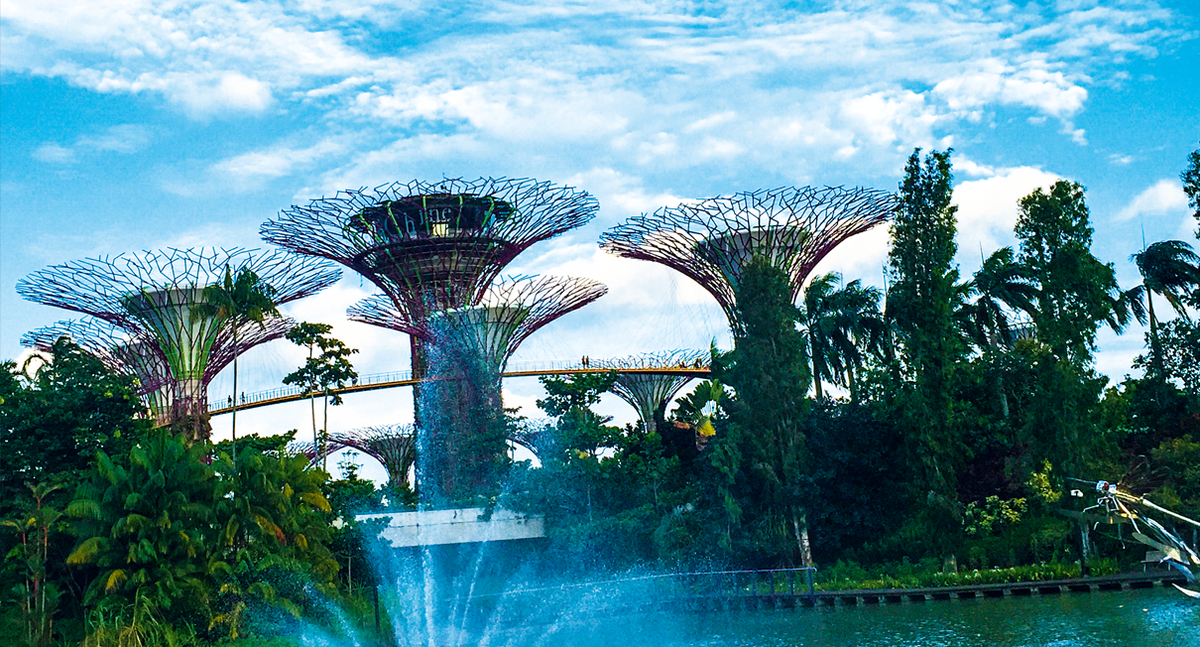 SIGHTSEEING AND ENTERTAINMENT
If you love plants, gardens, and nature, you must visit Gardens by the Bay which is just across Marina Bay Sands. This 101-hectare nature park which has been developed on reclaimed land just proves that with determination and the right planning, a bio-diverse ecosystem can rise out of an artificial environment. For this visit you must allocate at least half a day for a quick tour.
Walking under the Cloud Forest dome is like going into a tropical misty rainforest full of familiar and exotic plants. If you take the elevator to the top of the "cloud mountain" and follow the circular path back to ground level, you will be able to see the wide variety of plants up close and experience the moist atmosphere of the mountain rainforest.
The flower dome is the world's largest freestanding glasshouse. Walking through the garden paths full of beautiful and colorful plants and flowers can be overwhelming. In these awesome surroundings, you will most probably forget to take selfies, but take lots and lots of photos nonetheless of the amazing cornucopia you will encounter. There are also many quiet nooks along the winding path where you will find yourself sitting down and meditating on the magnificence and diversity of the plant kingdom.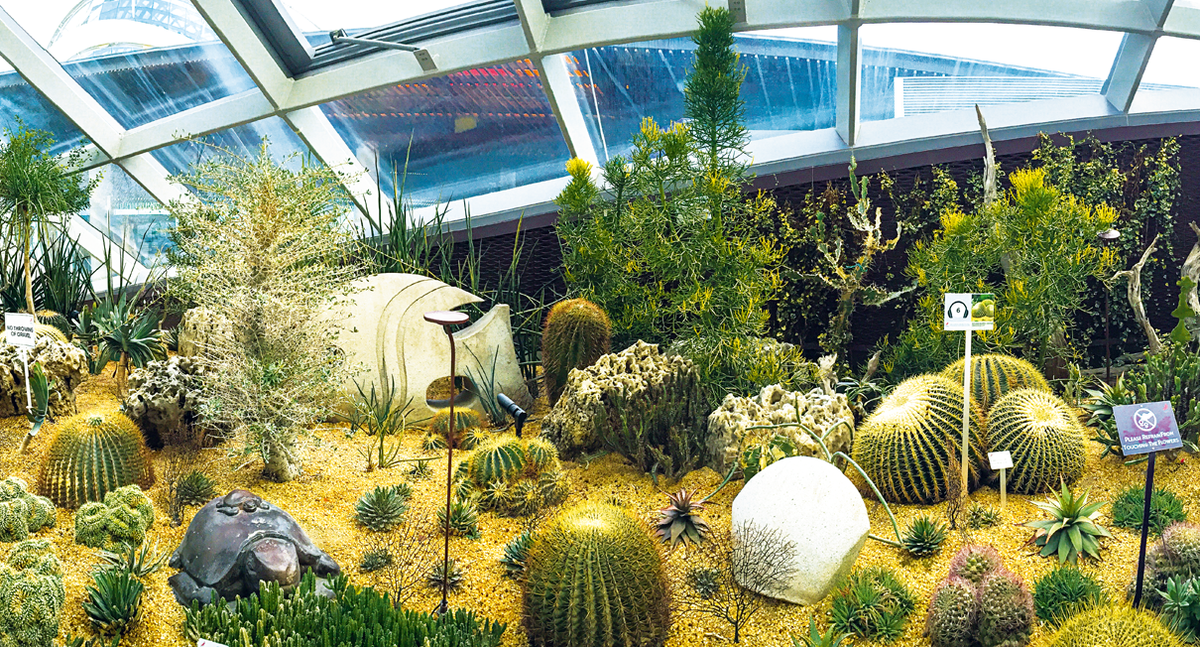 The center of the nature park is dominated by the Supertrees which rise up to 50 meters. These tree-like structures are not only striking features in the garden but also play a major role in making the whole complex energy efficient and sustainable.
Just across the gardens is the famous Marina Bay Sands. You won't miss it as it literally rises 55-storeys high just across the street, with the iconic 1-hectare Sands SkyPark on top. The Marina Bay Sands is an architectural eye candy and very photogenic during the day and is even more dramatic at night with its nightly lightshow. To fully appreciate the nocturnal splendor, you have to cross over to the other side of the reservoir and watch the lightshow from the waterfront steps of the Esplanade.
When in Singapore, visiting Sentosa Island is inevitable. Going on a weekday is advisable so that you avoid the weekend crowd. You can walk across via the Boardwalk from Vivo City Mall for free until December 2016. From there you can opt to purchase a one-day pass that allows you to choose from a wide variety of rides, Oceanariums, and fun activities. Even if you choose to just get the most basic pass, with just 1-3 entrance tickets to the featured attractions, you can still enjoy the many public areas of the island and get around for free by taking the tram or the monorail. If, on the other hand, you opt to get a Universal Studios entrance ticket, optimize your fee and spend the whole day there and reserve the rest of Sentosa Island for another day.
FOODTRIP
A visit to Singapore is not complete if you don't try their local cuisine. You have to at least try the famous Hainanese Chicken Rice which is a popular street food, and of course the famous Singapore Chili Crab. If you want to see the widest selection of Singapore-style street food, go to Makansutra Gluttons Bay near the Esplanade Mall. This short food strip is popular among tourists and features a large assortment of stalls that offer food that Singapore is known for at reasonable prices. Other affordable alternative eating places are the Mall and MRT station food courts where many of the locals eat.
SHOPPING
Singapore is a great place to buy gadgets. One great place you can still visit until the 3rd quarter of this year for IT gadgets and wearable tech is Funan Digitalife Mall with its six floors full of stores selling computer products and devices. What's great about this place is that you don't have to be a techie, and you will not be conned into buying what you don't need.
If you're into bargain shopping, the Bugis Street Market also commonly known as Bugis Village is a safe place for tourists. The market is full of small shops selling a wide variety of souvenirs, clothes and shoes, fashion accessories, and food.
While in Singapore, a visit to a Bee Cheng Hiang shop, famous for its Bak kwa—barbecued meats— is a must. If you like bread with floss that's popular in Singaporean bakeries, you can get some from this shop as well. They are virtually everywhere in Singapore. There's even an outlet in the airport mall, but if you're in the Bugis Village Market area, there's one right at the entrance of the market.
Also published in GADGETS MAGAZINE May 2016 Issue
Words and Photos by Presy Alba