GCash has an extravagant present for all this holiday season!
Get a chance to win surprising gifts from the mobile payment service's 12 Weeks of Christmas promo. All you have to do is to accomplish specific GCash tasks weekly to earn a raffle entry. Tasks may involve buying load, paying bills, booking tickets, or availing other GCash services through the Facebook messenger app. Once you completed the tasks, an auto-generated reference code from 2882 will be sent to your mobile as a proof of your entry. You can also check your transactions, reference codes and number of raffle entries through the GCash mobile app.
All G-Cash customers are entitled to have an entry as long as they completed the weekly challenges. Don't forget that a single task is equivalent to one raffle entry. It is better complete it all for a higher winning rate!
Weekly winners will be notified through a phone call from Globe. Gifts will be delivered through the address indicated on the winner's GCash account.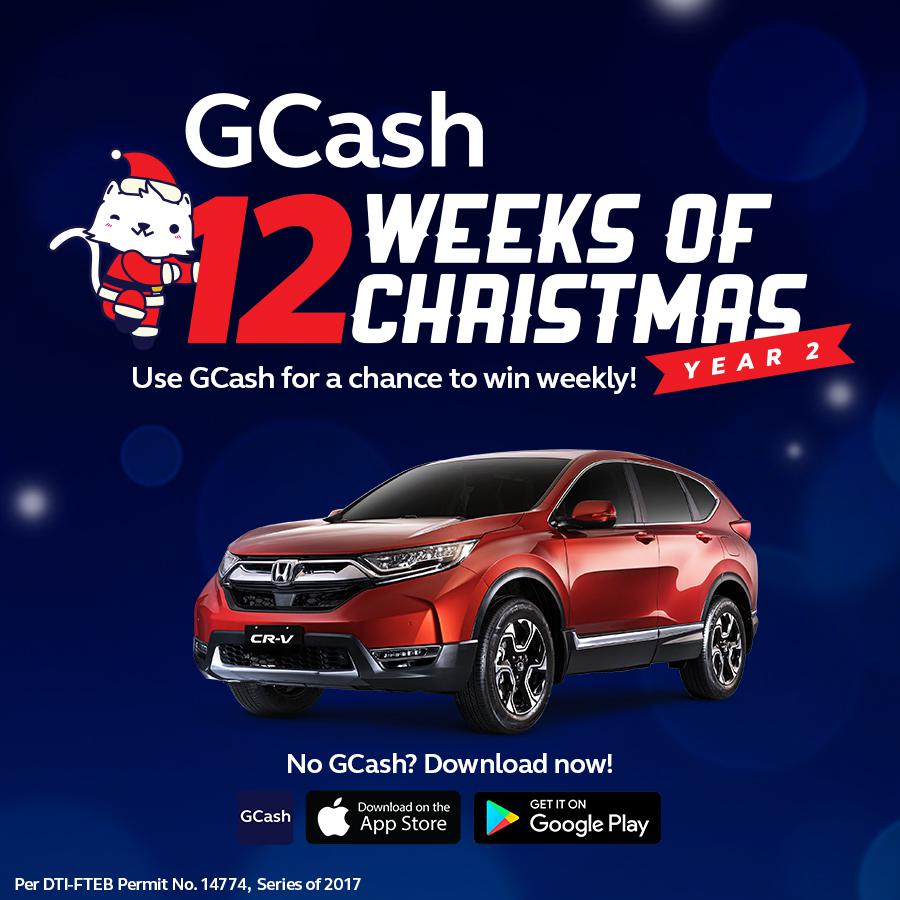 Meanwhile, the company will be spreading good tidings as they give a brand new Honda CRV for the grand raffle draw on December 21, 2017. All entries from the promo's first up to its last weeks will be gathered accordingly. However, GCash customers will only have one valid entry for the draw.
Who knows, you might be lucky enough to own a car for a holiday road trip!