Neurobion Philippines is committed to raising awareness on nerve health and empowering people with neuropathy. To drive this mission forward, Neuromotion "moves to love your nerves" was developed.
Neuromotion is a mix of basic moves that can help alleviate numbness or loss of sensation, muscle weakness, tingling or pins and needles sensation, burning sensation, and muscle cramps, all of which can be associated with neuropathy or nerve damage. The target of this campaign are hardworking Filipinos, especially desk warriors.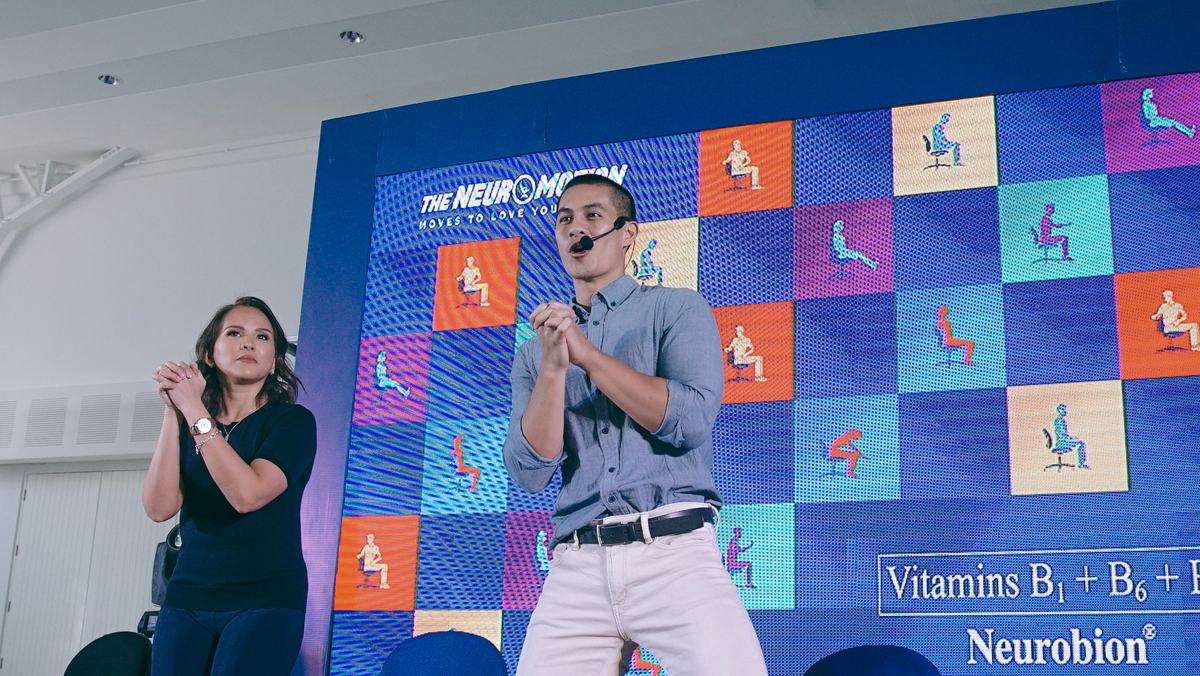 The new Neuromotion was developed by Neurobion in partnership with fitness and health personality Coach Jules Aquino. It features quick, simple, fun, and easy moves you can do in the office, at home, during a commute, and anywhere you find yourself on a break.
It consists of simple moves such as:
Head bobs
Head Swings
Palm twists
Wrist waves
Shoulder rolls
Hip twists
Knee rolls
Forward lunges
"Work schedules can give us little time to care for our health. Knowing this, Neurobion developed The Neuromotion moves for the workforce that anyone can do, in the office or at home, that can give our nerves a break in a fun, exciting and memorable way," said Ming Arroyo-Cunanan, marketing head of Merck Inc. "The Neuromotion moves can help us worry less about our nerves and give us more time to do other things" she added.
"We wanted as many people as possible to be familiar with The Neuromotion moves so we collaborated with a recognized fitness personality and top visual performers to create an unforgettable show." Loy Dy-Buncio, Neurobion's Brand Manager said. "People who watch the performance will definitely remember The Neuromotion nerve care moves. It's only 2 minutes long and can be done by anyone anywhere."
Neurobion is a specially formulated selection of B vitamins by Merck Consumer Health that helps improve nerve functioning and health.
To know more about Neuromotion and Neurobion, follow www.facebook.com/pg/NeurobionPhilippines.