Sunday, April 28 was a momentous day for Salomon—the world's leading trail running brand—as it not only mounted another successful installment of the Salomon X-trail Run, but also launched further into a whole new frontier for their brand of trail running with the Salomon Ultra 50K. Known for its highly technical and thoroughly conceived trail routes that provide avid trail runners a kind of challenge that's a cut-above-their-usual, the Salomon X-trail has grown into a global phenomenon that is anticipated by the trail running community worldwide.
In the Philippines, the Salomon X-trail has had a long history of execution which dates back to 2010. And with 8 years of expertise under their belt, the team that brought trail runners the 2019 edition surely gave trail runners what they all had hoped for and more in terms of the technical and adventuring aspects of the race course.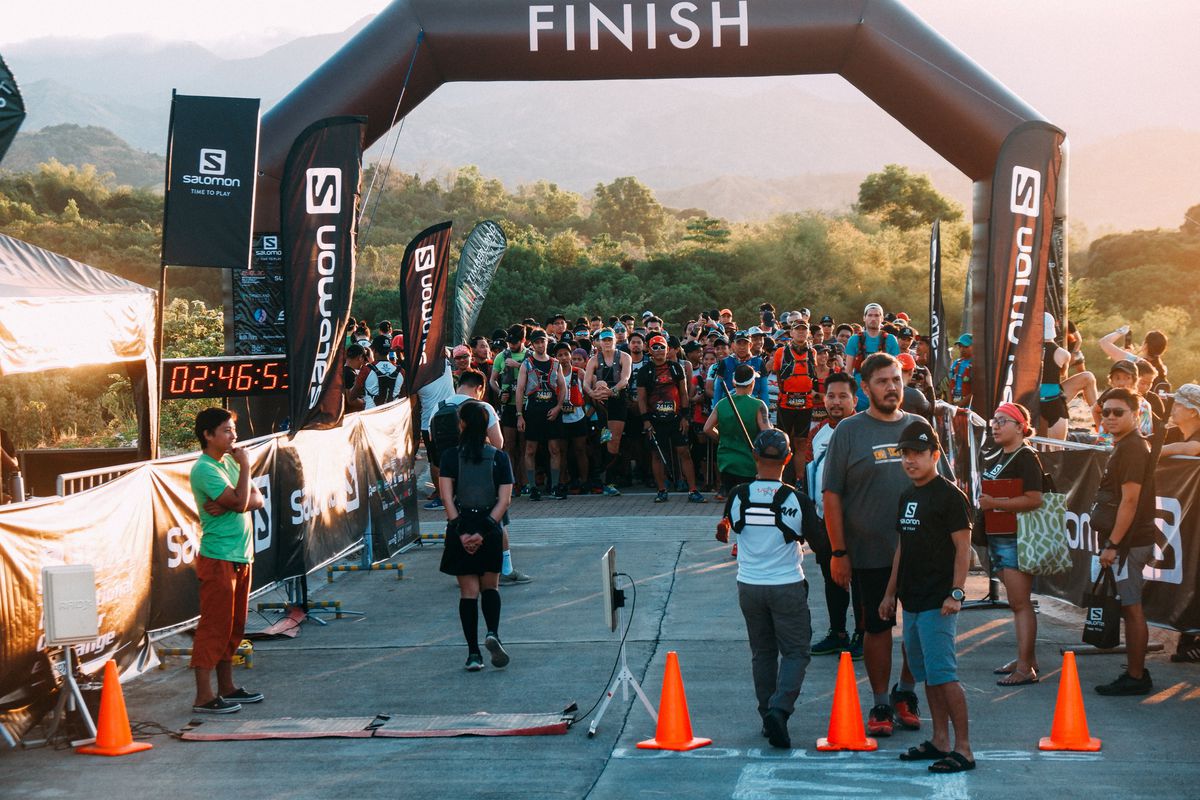 Staying true to their core messaging that urges trail running and outdoor enthusiasts in general to run, train, and play—constantly playing at the rules to discover both the fun and technical side of outdoor undertakings—Salomon Pilipinas just set the bar another notch higher for themselves with this X-trail installment.
Progressive play
With a reputation of always pushing the lines that define 'freedom' and 'play,' Salomon took up the challenge to redefine the experience of their trail runs. Looking to the goal of constant progression—for both the brand and fans of the brand—the X-trail 2019 series took out the 6K and 12K categories, and in its places, trail runners were met with the 16K and 50K as the shortest and longest categories, respectively.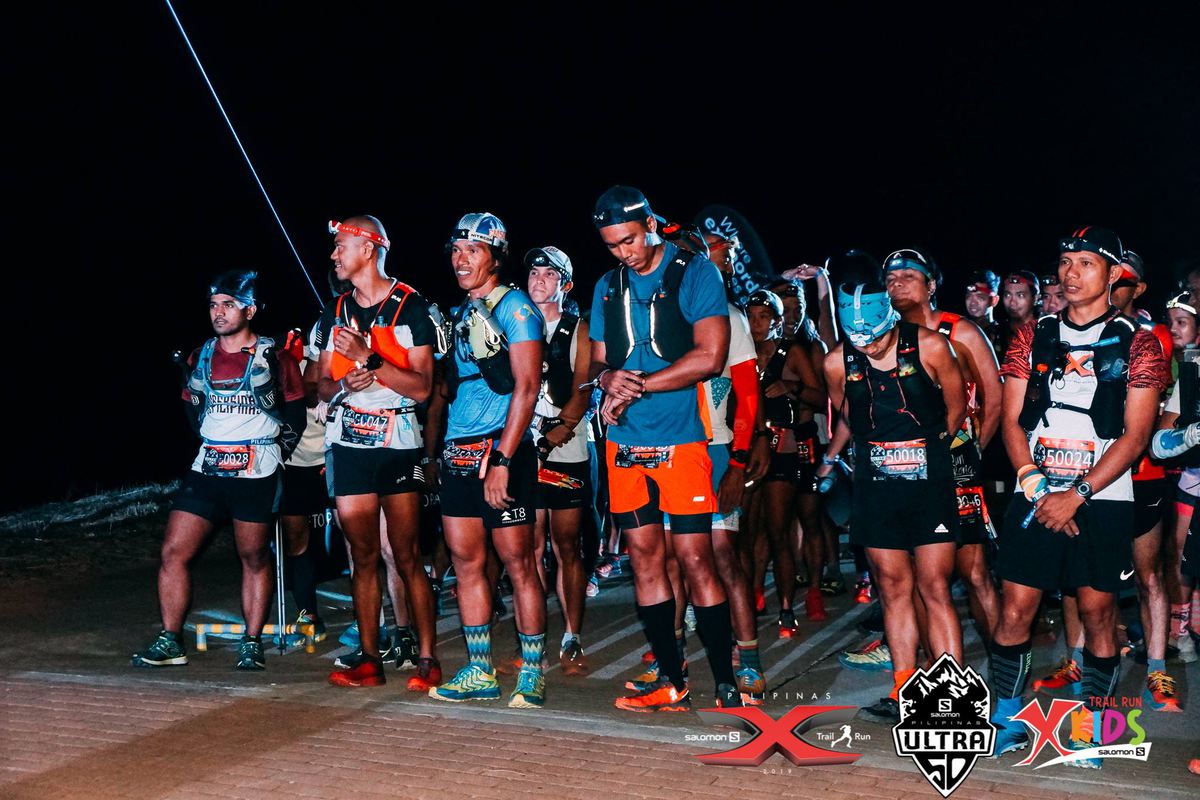 As early as 1:00 am in the morning of April 28, at The Glades, Timberland Heights, ultra trail runners gathered to claim their kits, undergo a mandatory gear check, and ready their minds and bodies for the daunting run that was ahead of them.
By 2:00 am, the race briefing starts, and the race director, Atty. Aldean Lim, bids the runners a fair warning, "do not underestimate this course. This is a new route that no trail runner has ever run before." A whisper in the crowd behind the starting arc rose—the runners are fired up. Atty Aldean continues, "if you finish this, you will be among pioneers." The horn blows. And the ultra runners took off, with only 13 hours to finish the gruelling run across the Sierra Madre mountain range.
Technical in every aspect
The race team spared no detail. From the race registration that was streamlined by Raceyaya, the meticulous gear checks at the check-in area, to the race route that had runners half smiling at the scenery, and half cursing the aggressive assaults. Running the course, race participants will know that it was a well-conceived plan. Difficult, but scenic. Challenging, but not impossible to finish.
Truly made for the most tenacious of runners, the 50K category was made to see what a runner is made of, not just in terms of technical ability, but mental fortitude, as well. And after 13 hours of uphills, downhills, and twists and turns through dirt, mud, dust and water, coming out on top, and consequently, leading pioneers, were Manolito Divina (7:45:43) and Patricia Ann Morata (10:21:10) at first place for the male and female category, respectively.
Following the pair closely at 2nd place, were Salomon athlete Miguel Lopez (7:54:43) and Trisha Reyes (10:24:31), with Anthony Calixtero III (8:21:12) and Carmina Luisa Jereza (12:03:42) at 3rd place. History was made, and these names will go down as the top runners for not only the first-ever Salomon Ultra 50K, but as those who conquered the path of most resistance at this brand new trail race course established by the Salomon Pilipinas team.
The path that is theirs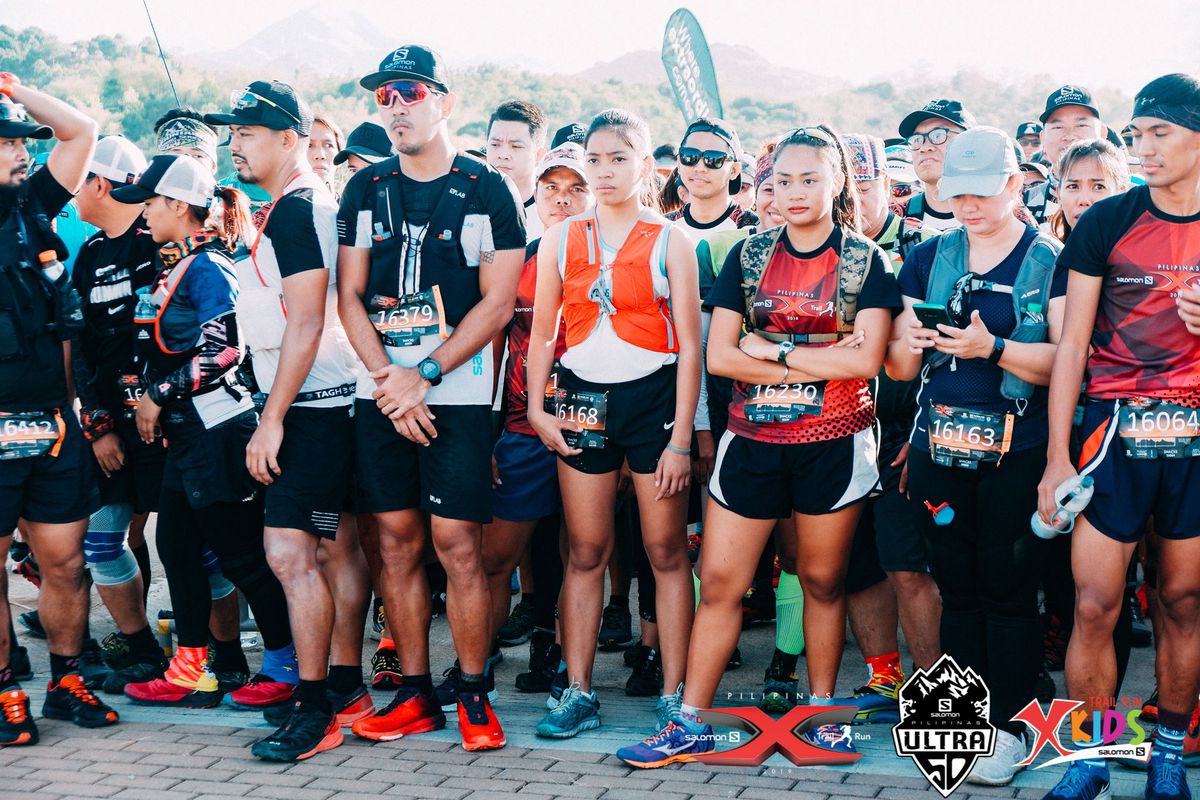 Coming back from an X-trail that was halted by natural causes last year, the X-trail 2019 also had another challenge for the race team. A challenge to prove once again to the community that trail running is an endeavor of passion, and that whenever deterred, one can always rise again, better than ever before—all to provide the community with trails and challenges that is theirs to conquer and accomplishments to proudly claim ownership of.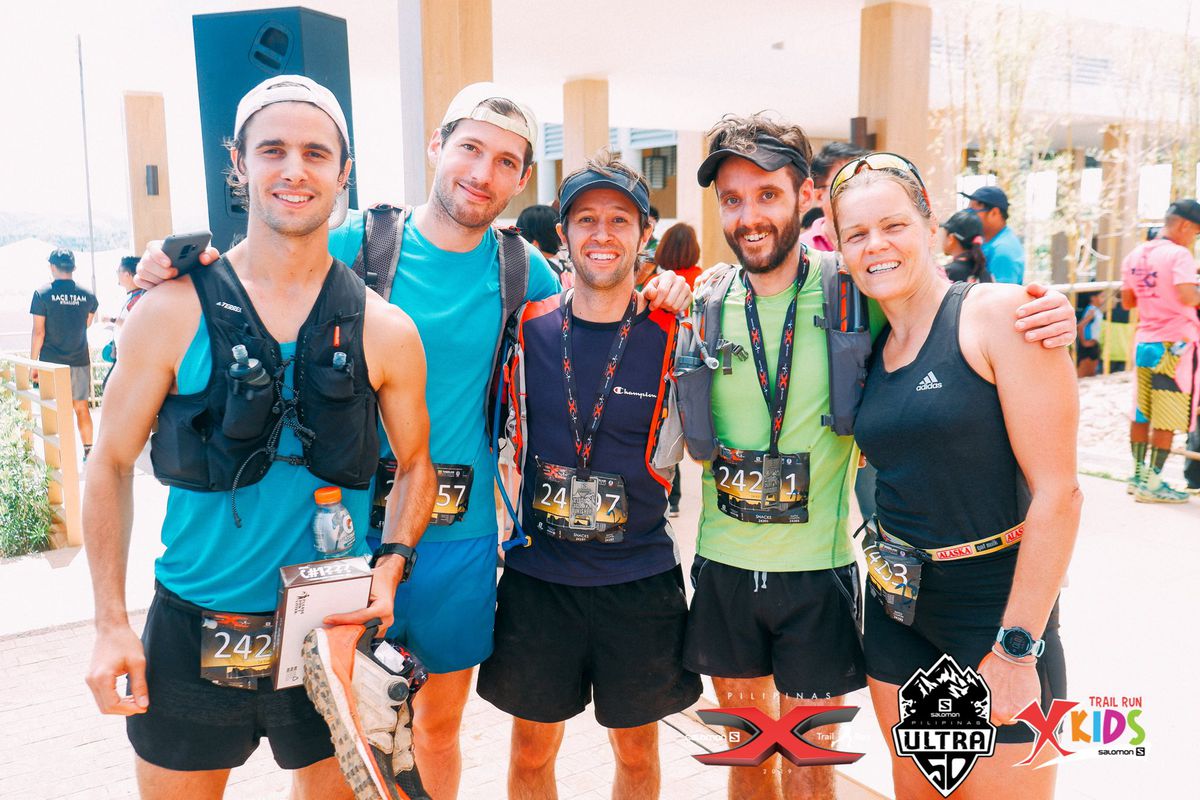 By 1:00 pm, all other categories would have finished with their runs. The 32KM runners who rose above the ranks and came on top for the men's and women's categories would be Welfred Esporma and Jocelyn Elijeran at 1st place, Alison Telias and Silamie Gutang at 2nd place, and Juan Basilio Salaug and Joyce Tagongtong at 3rd place.
For the 24K runners, up top for the male and female categories were Randolf Gonzales and Ma. Cecilia Cardo at 1st place, Jeffrey Reginio and Carly Relf at 2nd place, and Roy Dacutanan and Jennifer Santana at 3rd place.
And lastly, the 16K runners were headed by Andre Mahilum and Anne Marindol Rongauinlla at 1st, Samuel Ebuen Bada and Hersey Kaye Padre at 2nd, and Jose Mari de Castro and Iris Charine Torculas at 3rd place.
Mindful and sustainable
Giving back to the community didn't exclusively pertain to those who run their trails. Apart from providing equally fun and difficult races for the trail running community, Salomon X-trail is also an event that hopes to give back and help sustain the communities living within the mountains that help make these events happen.
The Salomon Philippines team, in partnership with Timberland Heights, and Recreational Outdoor eXchange (ROX) and SUUNTO, mounted the event, keeping in mind how they can also benefit the community within the mountain range of Sierra Madre. All X-trail events are proudly dubbed as Green Races—a pioneer advocacy championed by the Salomon X-trail since its first installment.
Salomon did not permit the use of disposables during the event, and instead required participants to bring their own water bottles. Throughout the course, nutrition and hydration provisions were packaged sustainably, and participants were checked at various control points situated across the trail route for any lacking mandatory gears.
To ensure a safe run, participants of the Ultra 50K and 32K categories were required to arrive at various checkpoints at a certain time, monitored accordingly by SUUNTO. Apart from safety and nutrition, the signs containing motivational messages spread throughout the course also made sure that each runner was reminded that, with belief in their capabilities, they can finish this race.
Time and again, and surely following this 2019 edition, Salomon X-trail is only expected to get better and bolder. With new races coming every year both in Luzon and places far-reaching, Salomon Philippines continuously brings more than just the challenges that excite communities. For updates on their future events follow Salomon Philippines on Facebook and Instagram at facebook.com/salomonphilippines and @salomonph, respectively.
The official media sponsors of the Salomon X-trail Run 2019 are Solar Sports (official and exclusive TV partner) Business Mirror, Business Mirror Health and Fitness, Gadgets Magazine, Speed Magazine, Travel Now Magazine, Takbo.ph, Pinoy Fitness, and Rappler. The official hydration partner is Gatorade.
For more information about the event, visit www.salomonxtrailpilipinas.com.ph or e-mail [email protected] Also, follow Salomon on Facebook: @salomonphilippines and on Instagram: @SalomonPH.
The Primer Group of Companies, Asia's next retail giant, is the exclusive distributor of Salomon in the Philippines.