Being a yuppie has its pros and cons. Apart from financial independence, you're now bound to accept social responsibilities that are essential for your growth. This includes gathering up enough courage to stand for yourself and getting your hands dirty doing your own household chores. For busy bees who work from 8 AM to 5 PM, however, washing piles of dirty laundry can be a tedious task. Ray and Mary Jane Layoso recognized the need in their neighborhood, and went about offering a solution. To that end, 7 Folds Laundry was born.
7 Folds started in April 2012 when Ray Layoso, an IT professional, saw the need for a high-quality express laundry service in their community. At the time, the couple was living in a condo in Makati City. Below their condo unit was a laundry shop that constantly had bags upon bags of clothing waiting to be washed. Out of curiosity, he learned that customers usually take up to five days to receive their clothes.
Ray and his wife Jane then decided to acquire the business rights to an existing laundry shop and entered the laundry industry with its first-ever branch in Roosevelt, Quezon City. The couple started small, with two top load washing machines and dryers. Ray implemented improvements to the shop, starting by shortening the wait between dropping your clothes off and claiming them to two days, and eventually changing its name to Rayne Laundry, a wordplay on the Layoso couple's names. He juggled his work as a System Engineer and Administrator and as an entrepreneur for five years, but then decided to focus on his foray into the business on the sixth year.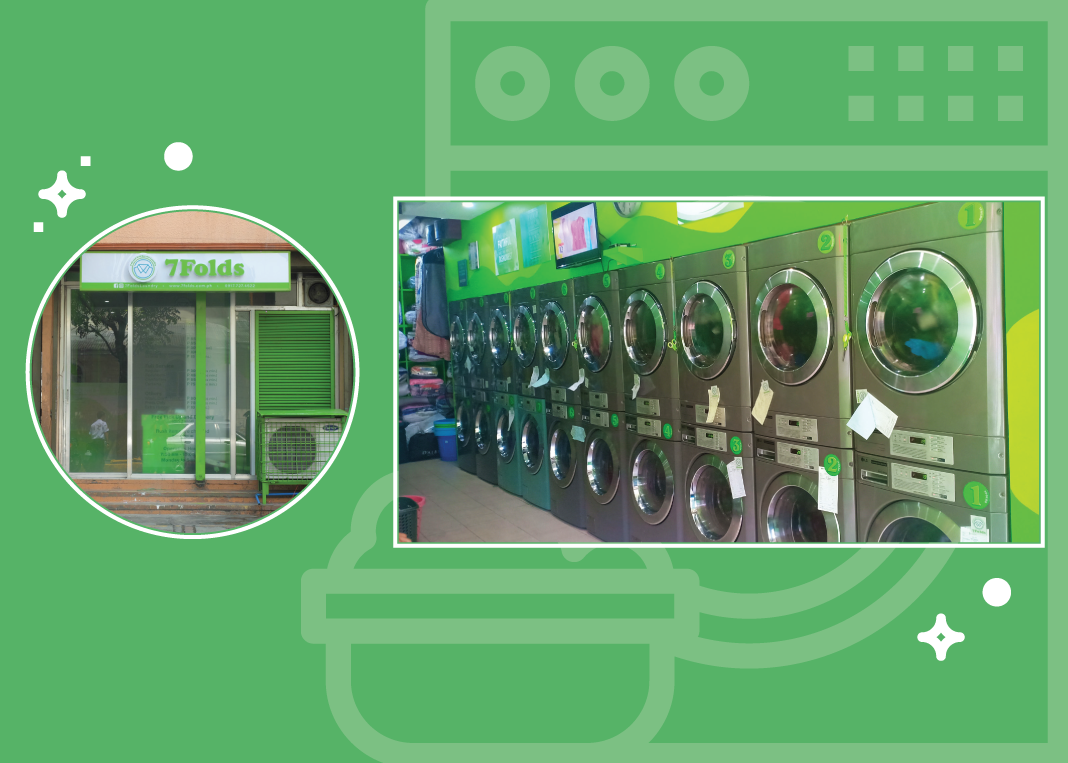 Gearing up to provide Filipinos with quick and reliable laundry service for its seventh anniversary, he rebranded the shop to 7 Folds which signifies God's number. "For me, number seven is a number of blessing. It also represents the number of restoration that God promised in the Bible," Layoso shared. He also switched its colors from blue to green, signifying rebirth and prosperity.
The pair's fourth business venture, 7 Folds has successfully grown into a full-service and
self-service laundry shop that now caters to both young professionals and students. The two other branches in Manila—one in Leveriza Street, Malate, and one located at the back of the Green Mall near De La Salle University—are equipped with state-of-the-art LG front load washers and dryers, well as a well-trained and accommodating staff that keep customers coming back.
To stand out from its competitors, the shop started offering special services that involve dry cleaning of rubber shoes, stuffed toys, bags, pillows, and carpets. Layoso also shared that they expanded their services due to numerous inquiries from their patrons who couldn't find the services they needed. "We always hear and attend to our customers' needs. Most laundry shops in the metro only offer the usual full service. So when we saw that there was a growing market for those kinds of services, we decided to offer them at our shop." 7 Folds also ensures to its customer that every item is handled with care, knowing that some are made from delicate materials.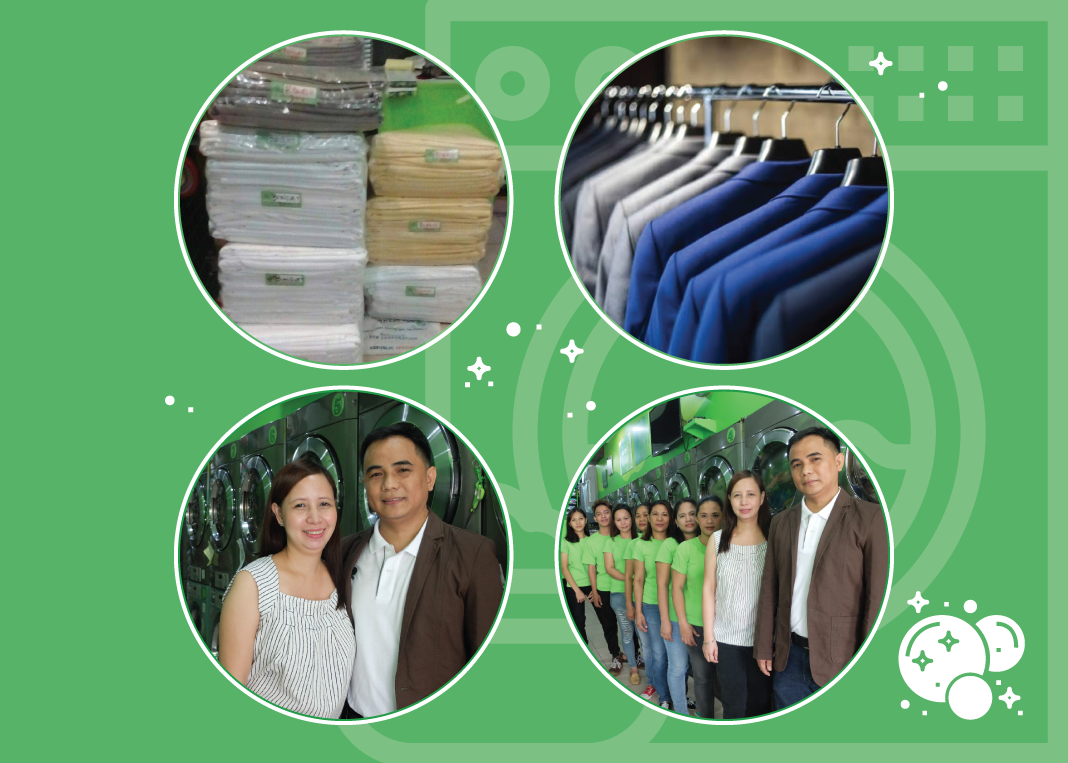 Walk-in customers can avail of the wash and fold full service with free pickup and delivery for an affordable price of PHP 30, provided that the laundry weighs at least 5 kilos. As of this writing, it can only be picked-up and delivered up to a 2 km radius from the shop. Should they want to have their clothes delivered right to their doorstep the next day, they just have to make sure that the laundry weighs at least 7 kilos. The shop is also a go-to place for travelers who want to get their laundry on the same day. They just have to pay PHP 40 to avail of the wash and fold full service. If they are in a rush, they can pay double and get their items within four hours. For those who want to do their own laundry, they can wash and dry their clothes for PHP 65 each provided that they meet the minimum required load of 5 kg.
To ensure the quality of its equipment, the laundry shop does daily cleaning of its machines, quarterly cleaning on its exhaust system, uses hypoallergenic laundry detergents, and strictly implements a "one machine, one customer" policy. 7 Folds also offers commercial laundry to nearby hotels in the area. Among their clients are the food and beverage department of the Rizal Park Hotel.
At present, Ray and his wife are working to expand their business through franchising which is now under development. Recently, the shop introduced online booking through its website to give convenience They also plan to invest in automated washers and dryers for efficiency. "Our vision is to be the preferred and trusted laundry shop in the metro by opening more branches and serving even more customers," Layoso ended with a smile.
Operating hours:
7:30 AM to 9 PM
Facebook: https://www.facebook.com/7foldslaundry/
Website: http://www.7folds.ph/
Branches:
Roosevelt
313D VillaAzor Building Roosevelt Avenue, Brgy San Antonio, Muñoz, Quezon City (across BPI Family Savings Bank)
Contact numbers: 573-0566, 0936-8223613
Malate
2202 Chua Building, Leveriza St, Brgy 711, Malate Manila (behind Assumption Parish Church)
Contact numbers: 247-3480, 0917-7274522
De La Salle
78 Noli St corner Fidel Reyes St, Zone 78, Brgy 708, Malate, Manila (behind SMDC Green
Residences Taft Avenue)
Contact numbers: 526-7288, 0926-3408663