In line with the nostalgia of our 18th anniversary, here are a few tracks that you may have heard, loved, and forgotten. If you haven't had the pleasure of listening to them before, congratulations! You're in for a treat!
Chet Faker
Gold
There's something about Chet Faker's
lazy-sounding vocals, the dirty-sounding synth, and catchy beat that just makes this song work. We guarantee you'll be tapping your feet, snapping your fingers, and maybe even singing along after a few rounds of listening. And as a bonus, it has a really awesome, sexy (but not dirty) music video.
Betty Who
I Love You Always Forever
A cover of an already catchy Donna Lewis track from the late 90s, Betty Who takes the already catchy anthem and updates it for the new millennium. The upbeat track gets a whole new lease on life, and her cool, smooth vocals do a lot to make this bouncy piece a great, singable hit.
Lykke Li
Little Bit
Playful, charming, and innocent, this happy little song from Lykke Li is perfect for a drive with a summer fling, or even a roll in the hay. Something of an earworm, it'll be on repeat in your head, long after the track finishes playing on your phone.
Lamb
Gorecki
This hip-hop-slash-electronica track from 1996, when everyone was experimenting with digital music-making, is a quiet masterclass in the subject. Dreamy vocals, a long instrumental you can zone out to, and a catchy beat that has just the right amount of head-bopping value make it a must-play for anyone.
Damien Rice
The Blower's Daughter
This song, performed with Lisa Hannigan, came into the world's consciousness thanks to the movie Closer, and it's just as messed up. Like life, which is just never easy, this pleading doozy of a hit feels like it's talking about dying love—and it might be—which certainly makes it sad enough. We've all been there, and we can all relate. Don't listen to it if you're sad, but if you do, turn the volume up just at the very end for a quiet little middle finger of a hidden message.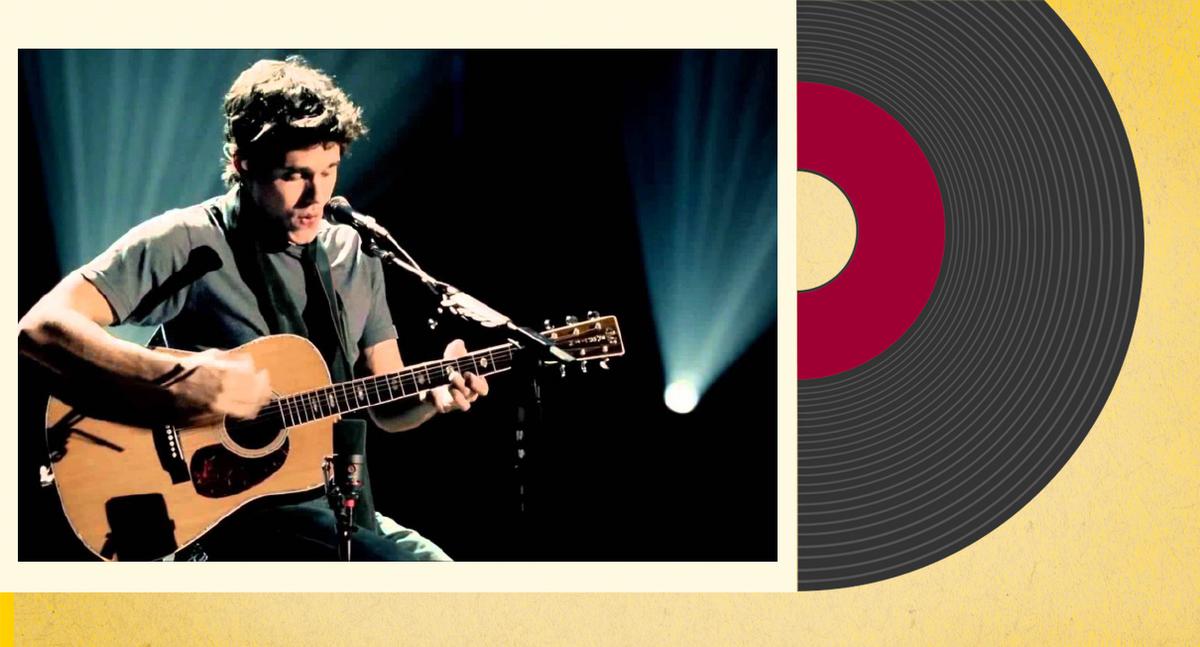 John Mayer
In Your Atmosphere, Live At Nokia Theater
John Mayer can write some heavy stuff, as testified by this song. It delivers a solid punch to the gut, with a message of how life will just never be the same after love ends. This particular version might take you to some really sad places, so be prepared. We all need to let it out every so often.
The Bird and the Bee
I Can't Go For That
Another track brought back from the dead, this Hall & Oates classic got a fresh coat of paint applied by The Bird and the Bee. Like a quaint little house that has had a refresh thanks to its quirky new occupants, it's at once a fun ride back to the past, and an interesting song to put on repeat. Think about it as bringing the 80s back, but without the baggy suits, spray-net, and big hair.
Chvrches
Warning Call
The only track here that's part of a videogame (I think), Warning Call is exactly what music might sounds light in a dystopian future. It's electronica with a good measure of that reverberant, dreamlike quality that gives it immense replay value. Perfect as something in the background, or as part of a listening main course, it's a beautiful piece of music that deserves a spot on your playlist.
Fiona Apple
Never is a Promise
Overflowing with emotion, this might be one of Fiona Apple's greatest tracks. Despondent, angry, and somehow quietly pleading; it not only delivers a powerful message, but also shows
off the artist's impressive vocal talent. Don't be alarmed if it leaves you feeling confused—it might actually mean to do that. Just go with it.
Kygo and Maty Noyes
Stay (live version)
Ok, I admit it—I have a soft spot for female vocalists. This downtempo hit takes on another flavor altogether in its live version. The piano in particular takes the happy edge off, and while it still has quite a beat to it, it's also undeniably tragic. Even Maty Noyes' vocal performance can't hide the fact that it's actually a heartbeaker track.
Lisa Hannigan
What'll I Do
Paired with what might be the most adorable music video in the history of music videos, this is a simple little song that is carried primarily by Lisa Hannigan's pitch-perfect vocal performance. Playfully cute, it's like a little love song, but only tangentially. Bonus points for you if you learn to play it yourself, and get to sing it to someone you love.
Hiatus Kaiyote
Nakamarra
Where do I even start? The vocals of this song are amazing. They dance and shift, evading any attempt you might make to pin them down. The keyboard work is just as elusive, dancing and dodging with the melody. It strikes a balance between intensity and relaxation that is hard to find elsewhere, and it's a great song to listen, though it demands your full attention.
Justin Hurwitz
Epilogue (La La Land)
An emotional rollercoaster of a track, it summarizes the entire plot of La La Land in a single instrumental hymn. I listen to this, and each time I am amazed at the spectrum of emotions it puts me through. Hope, elation, love, despair–they're all there, crammed into a single 7:38 minute song, without any lyrics. It's amazing.
Thomas Dybdahl
Dice
It's a short track, but beautiful for being so. Mostly about chance and the direction it takes us, it's one that will make you go back to reflect on the biggest "what if" moments of your life. The fact that it's a duet drives that point home even better. Yes, life is really just about dice rolls, and that's fine. This makes you feel a little bit more ok with that.
Betty Who
California Rain
I know, it's the second Betty Who song on the list, but this one is special mostly because it hurts. Sung by someone's other woman, it's profoundly sad in that she knows the love is real, but she also knows that it's not going to last, as she just isn't the one. Just as painful for anyone who has experienced unrequited love (ie, all of humanity), it's something you should listen to if you just need a good cry.
Words by Ren Alcantara
Art by Jael Mendoza
Also published in GADGETS MAGAZINE August 2018