Combine Filipino athleticism with masang Pinoy entertainment, and you get Aksyonovela TV, the action-packed adventures of the Manila Wrestling Federation (MWF), the country's flag-bearing professional wrestling promotion. 
After a two-year hiatus brought about by the COVID-19 pandemic, MWF's Pinoy-style pro wrestling is now back in full swing with the 2022 season of Aksyonovela TV.
Pinoy Wrestling Goes Digital
Aksyonovela TV is the Philippines' first online weekly episodic wrestling show. While the entire first season can be streamed on MWF's YouTube channel, viewers can now watch the new season every Wednesday on the content streaming platform Gank via a monthly subscription. 
Subscribers get to enjoy hard-hitting action featuring some of Philippine wrestling's most accomplished personalities. Featured in the show is Crystal, the first female wrestling champion in the Philippines, who is internationally renowned and featured in Netflix's Midnight Asia. There's also Jake De Leon and Ken Warren, who, alongside Crystal, represented the Philippines in the 2019 WWE tryouts held in China. Viewers also get to see Robin Sane, MWF's inaugural champion who has performed all over Southeast Asia. To top it off, there's Fabio Makisig, who wrestled Japanese legend Tajiri.
This July, Aksyonovela TV will be featuring matches from MWF's first post-pandemic live event this past June 5, Republika 2022.
Filipino Entertainment At Its Core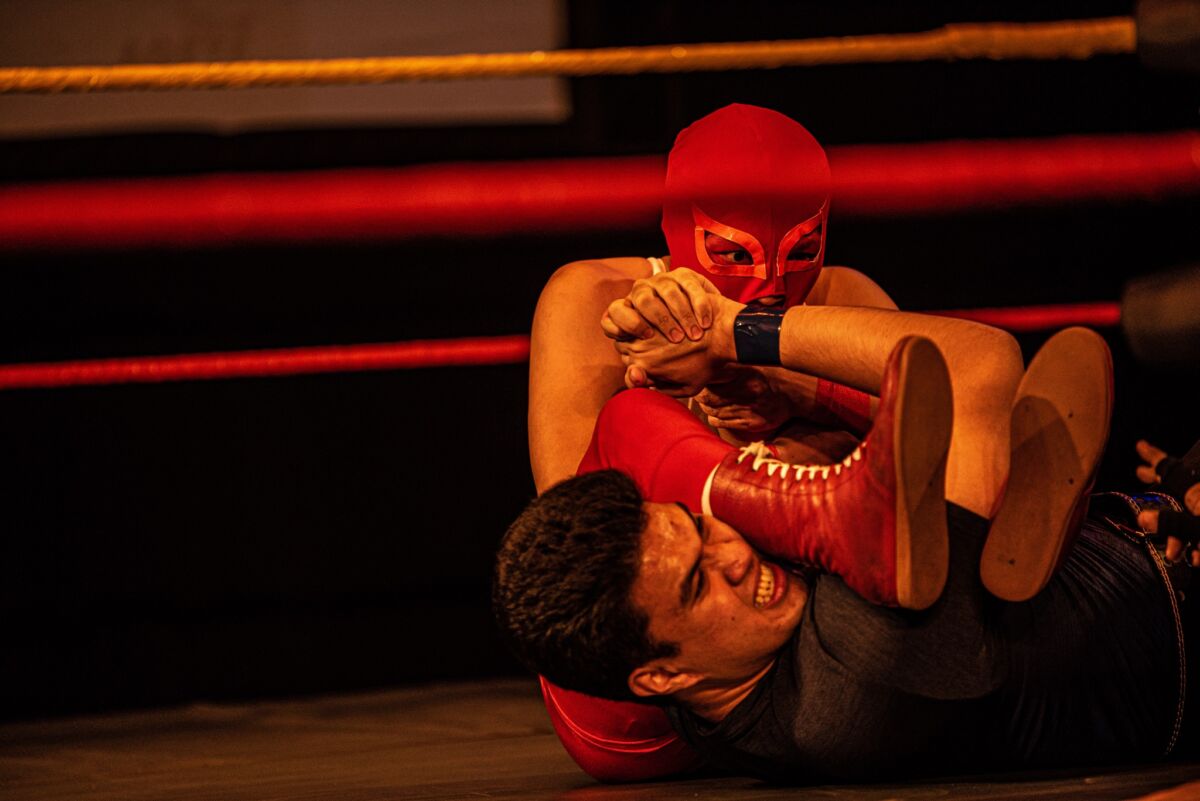 It isn't just about the wrestling—there's a little bit of something for every Filipino viewer. Like your signature Pinoy teleserye, Aksyonovela TV intertwines wrestling matches with storylines that carry a unique blend of action, drama, thrills, athleticism, and a strong local flavor.
What makes Aksyonovela uniquely Filipino is its colorful cast of characters. Fabio Makisig, for instance, is your resident siga, arrogantly threatening to kick anyone's head in. You have Bro. Jomar Liwanag, the charismatic leader of a cult called the Bahay ng Liwanag. You have Nigel San Jose, the always-smiling, suplex-giving personification of Filipino resilience and strength. Lastly, there's "Danger" Rex Lawin, a Pinoy strong-style powerhouse who strikes fear in the hearts of his opponents with brutish force.
All of this makes for some exhilarating Pinoy entertainment that you can access right on your screen.
Visit manilawrestling.com to subscribe to MWF on Gank to watch Aksyonovela TV and get live show ticket discounts plus exclusive freebies to hype up the wrestling fan in you.
Words by Anne Romero
Also published in Gadgets Magazine July 2022 Issue