As we were setting up for our interview with Michael Ngan, Country General Manager of Lenovo here in the Philippines, the man himself walks into the room to check up on us. Dressed in a relaxed long-sleeved shirt and jeans, he immediately put everyone at ease, making sure everything was okay and saying he would be right with us. Years of dealing with people directly has given him the confidence that makes everyone warm up to him quickly, making for easy conversation. The man behind much of Lenovo's success in the country, Mr. Ngan let us in on some of the secrets behind his leadership, the direction Lenovo is taking as a company, and the value they place on their people.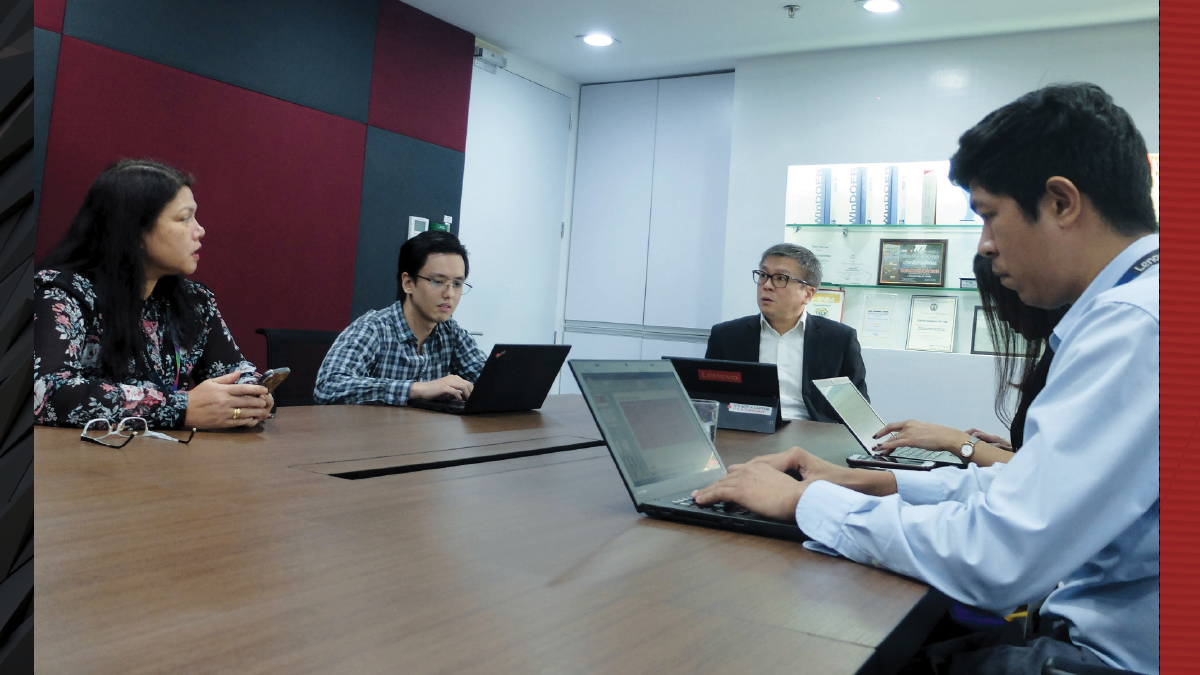 Michael Ngan started his journey in a distribution company over 25 years ago. After spending the better part of a decade there, he made the jump to IBM in 2005, where he took the role of channel manager, in charge of a number of distributors. In May of that year, Lenovo came in and took the reins, and Michael has been a part of the team ever since. After more than two decades of working in the industry, Michael was quick to share the philosophy behind his work. "It's always a learning journey," he revealed. " To me, learning is perpetual, and every day I want to learn new things." This translates well to leadership in Lenovo, a company that is always at the forefront of change.
As the leader of an organization such as Lenovo, one would expect a man of his stature to have any number of grandiose goals set for himself and his role in the company. Michael's own goals, however, are much more sincere and humble.
"It would definitely be to leave a legacy. A legacy that I can impart to my colleagues—one of learning and new journeys, and most importantly, one that reminds people that we were able to bring the company to what it is today. This is something that I would like myself, my children, and my colleagues to be able to look back on and see—this legacy I want to leave."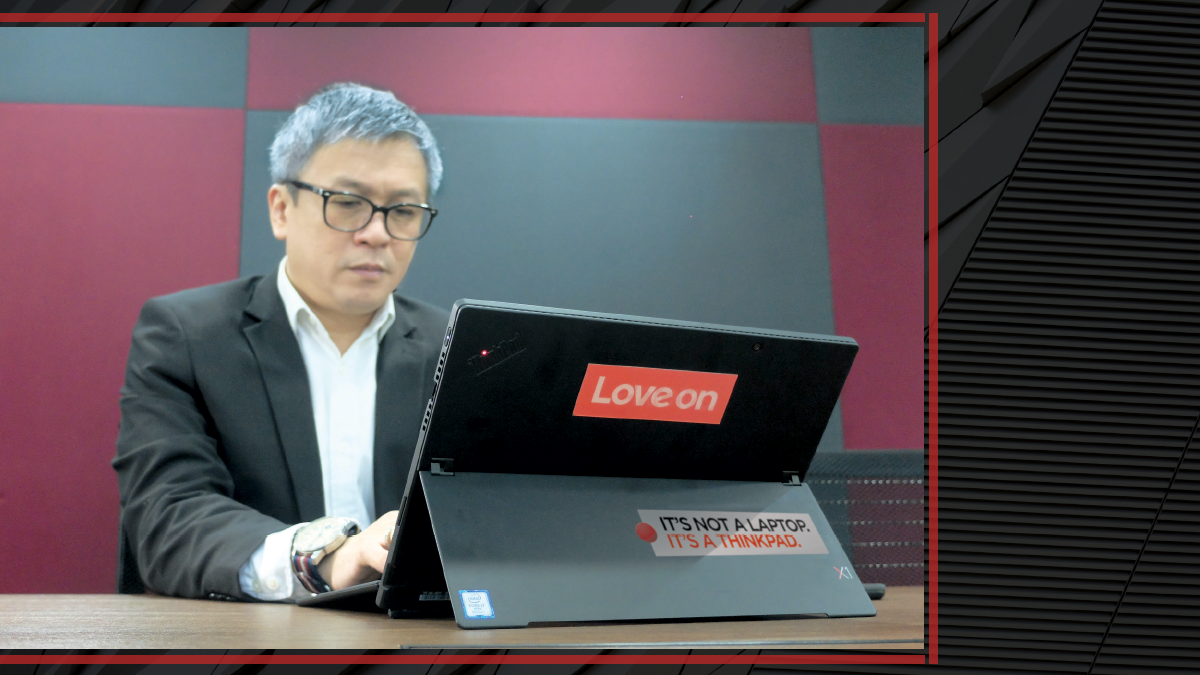 As the Country General Manager, Michael realizes that the bottomline is important, but there's more to it than just numbers.
"Of course, as with any business, the ultimate goal is to deliver financial results. To me though, it's how to get there that's more important. How do you build a business management system that allows you to reap the results of the hard work of everyone in the company. With any company, it's about the bottom line, but the journey, that to me is more important. It's building that foundation for the climb that is important to me, personally as a leader."
Lenovo also puts great importance in its people. "The number one asset we have is people. In Lenovo, we always mix work and fun, so within the company, we have the 'People First' initiative. This is a program that allows us to have a year-long calendar of events with our people. They can be simple fun, like bowling, or something like training."
This year, Lenovo has a manager acceleration program which sends some of their managers abroad to learn more from the program there. Everything—from fun out-of-office activities to training overseas—is part of Lenovo's drive to invest in their people and show they are valuable to the company.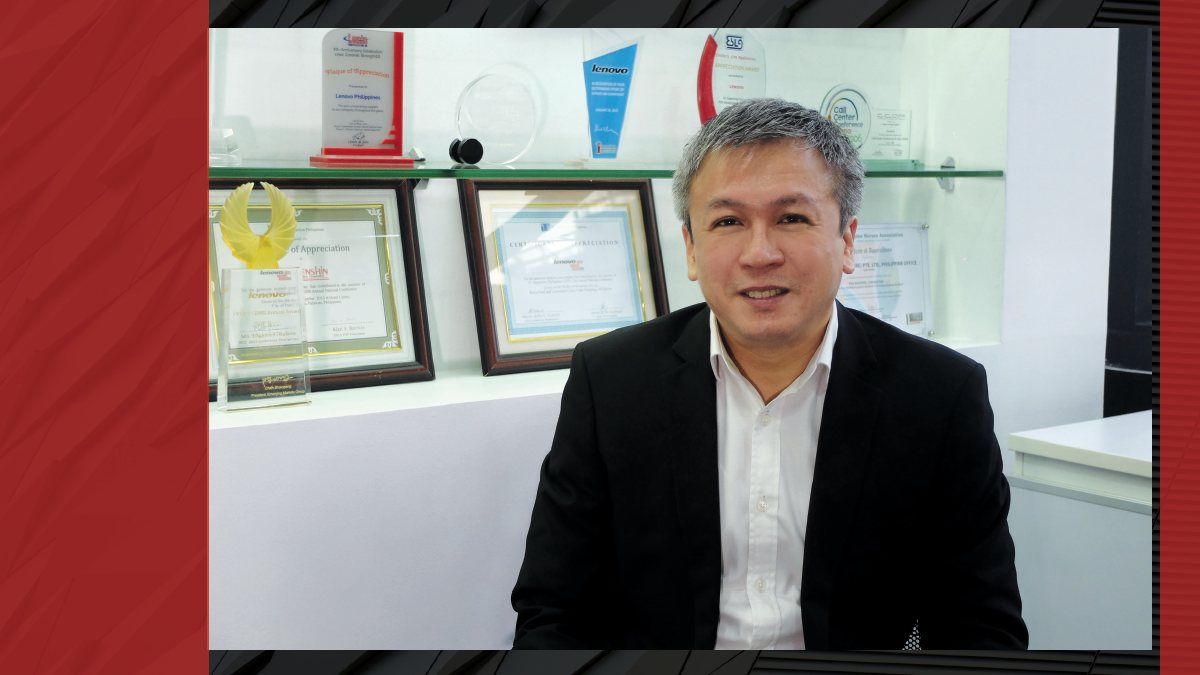 The market that Lenovo deals with here in the Philippines is volatile, and the industry they are in is challenging. Michael knows that to meet these challenges, it has to start with himself. "I believe in this market," he shares. "We continually invest in it. As challenging as it may seem, particularly for client solutions like laptops and PCs, we know we just have to keep that focus, keep the business growing both organically and by acquiring known brands in order to stay relevant."
Lenovo has recently taken in brands that further bolster their portfolio in a shrinking market. Fujitsu and NEC are now under Lenovo's umbrella, and while this market shrink isn't going quickly as they originally imagined, one can't deny the fact that people are shifting technologies. "A few years ago, if I were a first-time buyer of technology, I would probably not be buying a laptop. Now, it's slowly shifting back. People are realizing that smartphones can't deliver the same productivity a laptop can, so we actually see that the PC market is coming back," Michael shared.
In this light, Michael believes that Lenovo is 101 percent ready to face the changes the market has in store. The company is determined to be the leader in the digital transformation era. "I think we've been doing that quite well, with a lot of investment in digital transformation. That era is already happening, and we're ready."
Lenovo is, in fact, one of the most ready, particularly in meeting consumer demands. They have one of the most complete lineups of products that are able to meet both consumer and commercial demands. As a technology company, they invest heavily in research and development in order to deliver the kinds of devices Lenovo is known for, and the devices the market both needs and wants. From their ThinkPads to the Legion line of gaming laptops, Lenovo is dedicated to give nothing short of the best products possible. Lenovo is now not just the top PC vendor globally, but in the last quarter, Michael and his team took Lenovo to the top spot in the Philippines as well, with a solid top 3 position in the PC gaming segment.
Michael Ngan and the rest of Lenovo here in the Philippines are doing great things in the PC space and beyond, and we can't wait to see what else the brand has in store under Michael's leadership.
Words by Ren Alcantara | Photos by Paula Candoy
Published in GADGETS MAGAZINE – September 2019