Ford Motor Company appointed PK Umashankar ('Uma') to head its Philippine operations last July. It has been a whirlwind of activities for him these past few months, and we were lucky to have been given the opportunity to chat with him about his vision for Ford Philippines. Here are excerpts from that interview.
FORD CAREER PRIOR TO THE PHILIPPINES
This is my 23rd year in Ford, and it can be divided into three parts. About half of my career was in the customer service space, and the other half would be divided equally in vehicle sales and product strategy.
My previous role before I got here was heading ASEAN operations for customer service. Before that, I was in China leading small car brands, and Ecosport was one of my products that was launched into this market.
I'd been working in the Philippine market over the past two years in my previous job, and in the last six months, I was frequently in Manila working with dealers, especially in improving the fundamentals of customer satisfaction. So, when I took over this assignment as the lead person for managing Philippine operations, it was easier for me because I understand what are the key problems in this marketplace.
PERSONAL GOALS
Customer experience, Ford brand, dealer viability—those are my three primary goals for this market.
When the assignment was proposed to me, what came to me very clearly is that customer experience is the most important goal for me to achieve, so Ford becomes a brand of choice eventually in this marketplace.
Along with customer experience is to elevate the Ford brand. Ford is a strong brand in this market naturally because of its roots, but we can take it even higher—that's my aim.
And to deliver all that, I need a very strong dealer body, so dealer business viability is another core area that I am interested in.
CHALLENGES AND OPPORTUNITIES: PRODUCTS
As an example, let me start with Raptor as a successful product for us, as the lifestyle vehicle in that category. But we have in our portfolio is the Ranger XLT, which actually sits nicely at a lower price band at less than 1.3-million Pesos. The challenge for us is how to take another well-executed Ranger product and fit into the respective expectations in that customer space, especially in the provincial geographies.
CHALLENGES AND OPPORTUNITIES: SOCIAL MEDIA
The increase of social media awareness among consumers is a very welcome thing for any industry. It's an opportunity as well as a challenge because consumers have the ability to access services on social media in everything else—banking, finance, and other places. For auto, it's imperative for us to get ourselves better positioned to respond to that expectation. We have plans to do something called social media search and rescue, where we deploy social media conversation managers who will engage real time with customers that are posting queries asking: Where can I test drive a Raptor? What is the power performance of a Ranger?
From a technology viewpoint, we have invested in social media listening platforms that allow us to access any commentary on Ford, and to use AI so we can respond quickly to the customer. This has already been launched in Thailand, and the Philippines is the second market where it will soon be launched. This is a new space for us, and we are investing to be very close to the customer and to respond quickly in the channels that they prefer.
CHALLENGES AND OPPORTUNITIES: PARTS AVAILABILITY
I have taken parts availability as a challenge that I will lead myself, and we are doing several things in support of that. If there is a customer request for a part, we have deployed a robotic automation process or a bot that hunts across the region. If it is not available in the Philippines, that bot is empowered to automatically order the part and get the part to the customer at the fastest moment. It's a technology solution that's in play already.
PHILIPPINE AUTO INDUSTRY AND FORD PROSPECTS
What's seen in the international scene is also kind of replicated in the segments that are shaping. The pickup industry is going up, probably because of the excise tax becoming friendly in that space, as well as becoming more practical vehicle for the consumers.
We are also seeing the utility space becoming more relevant. Utilities tend to address the pragmatic needs of the customer: high ground clearance, able to travel through difficult road conditions. so it's natural for customers to shift to that body style, and we're seeing that happen.
Ford's heritage works very well with Filipino customers. The amount of patronage for the brand is among the best in the region. That said, just being a strong American brand is not going to help us. We need to bring in the right products at the right time.
In recent months, we've launched the new Everest, and it is redefining the level of content in that segment. To name a few, we have the handsfree lift, that is a very practical and pragmatic feature that customers appreciate.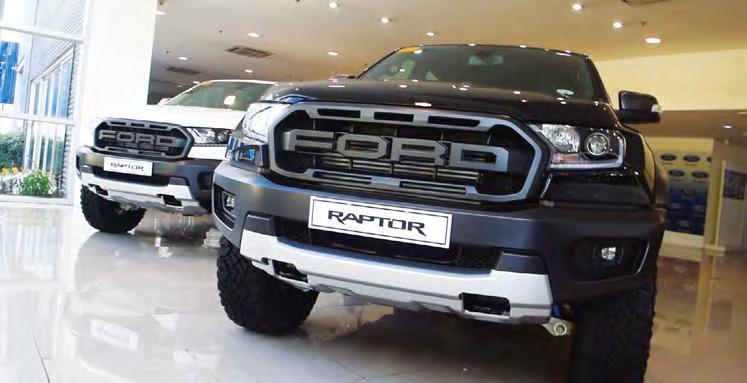 Some aspects of autonomous engineering are beginning to trickle in as well, like autonomous emergency braking where the system takes control over braking when there is an obstruction coming up in which a normal human response is not fast enough. Parallel park assist where it is able to park on its own, not challenging the driver's skills but as an added aid to make sure customers are able to park conveniently.
Ushering in the technologies that are available in other mature market products is a great opportunity for us in the PH. From that standpoint Filipino customers have been patronizing Ford products pretty strongly. We find that our brand finds a connection with customers a lot more when we bring in the right content.
With respect to the ease of business, I would say that the Philippines is one of the easier markets in the region because much of our products are left-hand drive. The regulations are friendly, and the homologation process is easier for us relative to other markets.
The Philippines is a great market for us to work with — strong brand patronage, easier standards to implement, and very compatible because it is left-hand drive.
MESSAGE TO FORD CUSTOMERS
I must thank Ford customers for their overwhelming support to the Ranger brand, especially Raptor. We will continue to make sure that the product is a shining beacon in the pickup category moving forward, and we will be investing in the product to make sure it is relevant to the needs of the customers.
MESSAGE TO FORD DEALERS
If you do what is right for the customers, I will stand behind you always. It is not difficult. Just put yourself in their shoes, and it is easy to imagine what the customer is going through. Will you do that to your own family? That's how you need to approach it.
"Do what is right for the customers."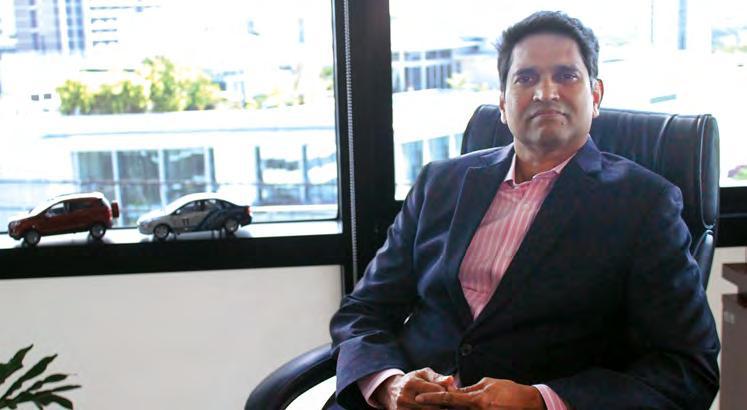 Interviewed by Belle Alba | Photos by Jerico Lutrania and Jezeil Romero.
Published in GADGETS MAGAZINE – NOVEMBER 2019.