Maginhawa street in Teacher's Village has a solid reputation of being a center for cheap, interesting eats. The dormitories and apartments nearby create the perfect market for the food parks and restaurants that the area is now known for. Of the many restaurants that can be found all along the street, Above Sea Level caught our attention thanks to its particular food offerings.
Above Sea Level started as a simple kiosk at The Yard Underground in Pasig. With its appetizing food and affordable price, their giant butterfly squid made its way to the hearts and stomachs of food park goers, and eventually created a buzz in social media.  From the initial six food park stalls, the seafood restaurant has now grown into a franchise, and has opened its first standalone branch inside Teacher's Village.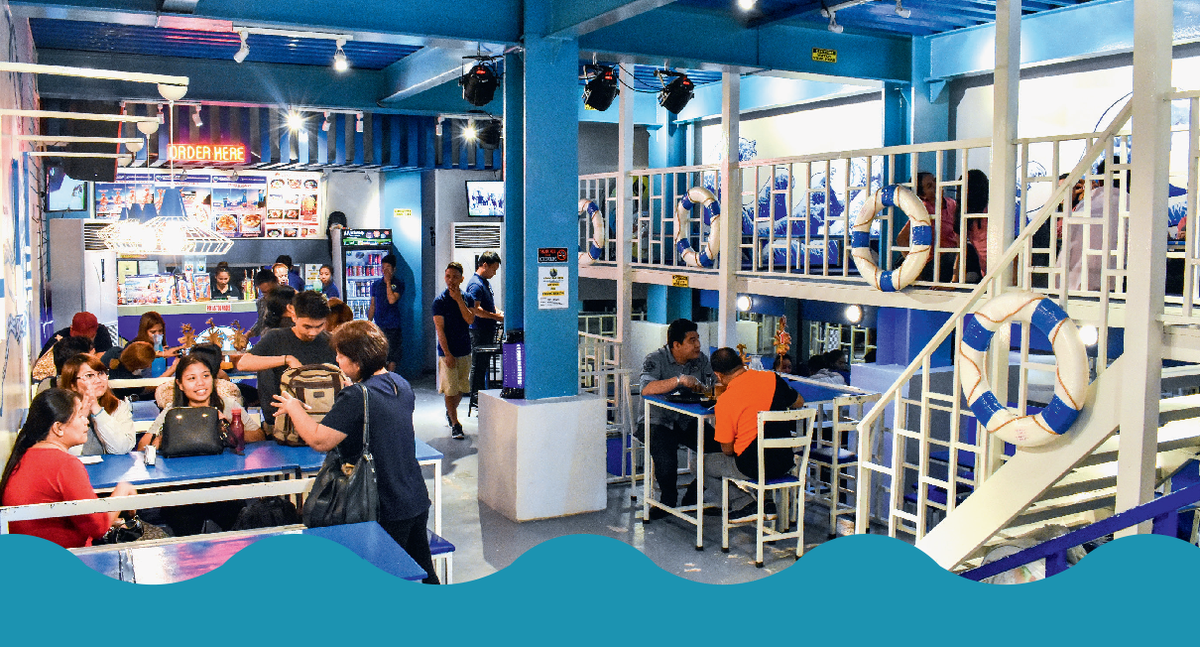 Seafood lovers Polsan Pangindian and Rowena Baldonado personally created the menu for the restaurant. Before they came up with the signature dish that has been popping up on social media, the couple invested a lot of their time and effort experimenting with squid. It's the perfect candidate for a quick meal–easily available, delicious, and quick to prepare and cook. So when the two saw the clamor of people for fresh yet affordable seafood dishes, they decided to stick with their concept, expand their offerings, and make everything good for sharing.
Outside, you'll be greeted by a neon sign, giving the restaurant a retro diner vibe. The place takes its seafood theme to heart, with ocean-themed decor reflecting its name, and further keeping the theme with blue and white furniture. There's also a two-storey, mini-ferry structure with blue lifebuoys that serves as a dedicated area for small groups.
According to franchise manager Mark Vidal, they wanted to keep the seafood vibe throughout the establishment. "Since we mainly cater seafood dishes, we want to bring them an above sea level experience once they dine in our restaurant," he proudly shared. Everyone is also encouraged to eat with their hands, adding a more Pinoy flair in the experience.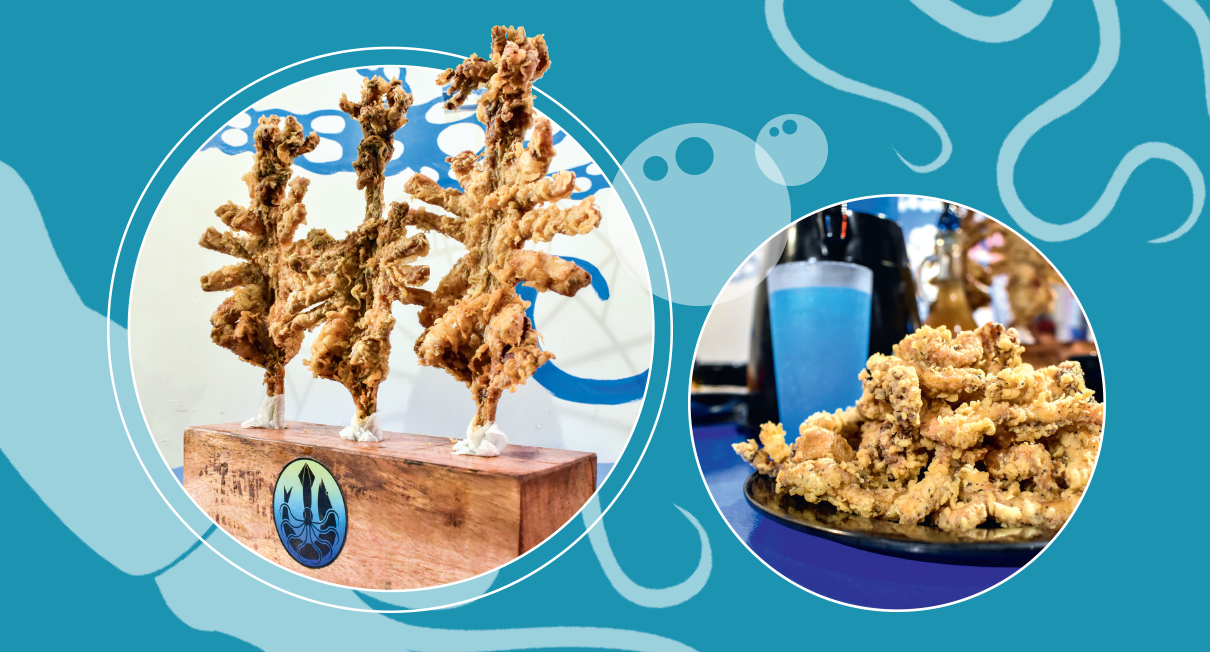 Their butterfly squid comes in different sizes–starting from Giant (PHP 180), Super (PHP 250), King (PHP 350), and Groot (PHP 450), with free java rice. We dug in and started with their house specialty, the deep-fried King Butterfly Squid. Best when dipped in Above Sea Level's special vinegar, it's crispy yet tender enough to be pulled from the stick with your fingers. If you're craving for more, have yourself a serving of the Squid Fest (PHP 490). The restaurant also offers unique and innovative dishes such as Squid Fries (PHP 250) which is basically squid tentacles prepared as calamares. It's marinated, and coated in a batter with secret spices, then fried to perfection giving a burst of flavor with every bite.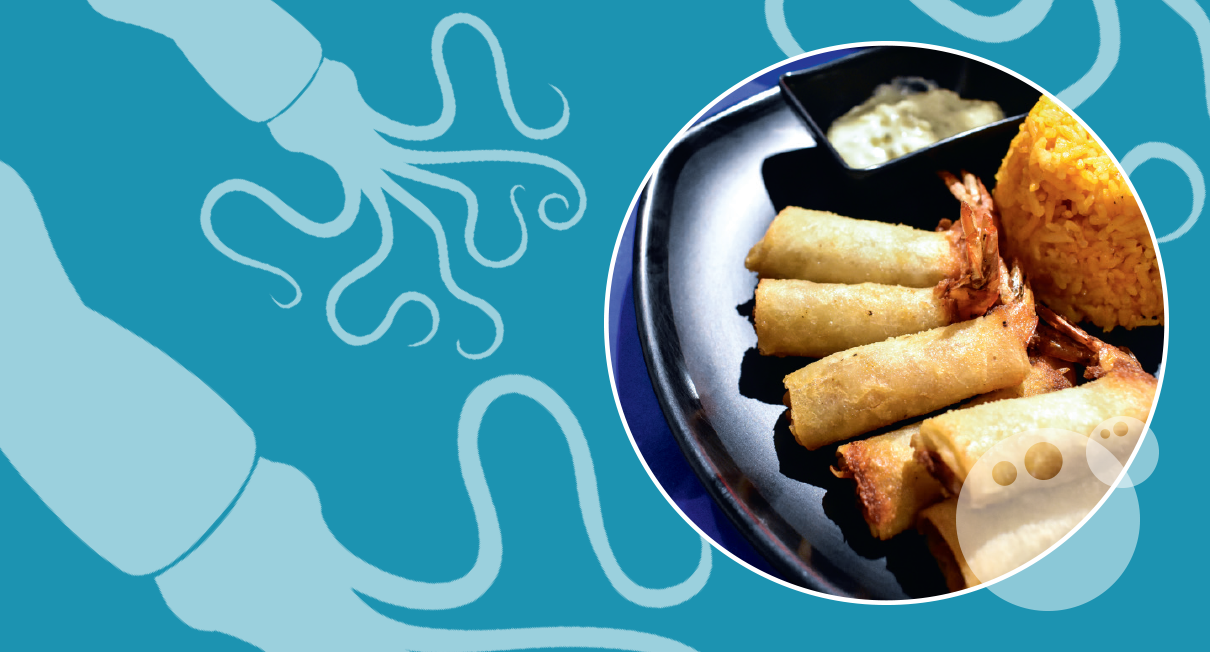 Apart from squid, they also offer other seafood dishes like the fried Firecracker Shrimp (PHP 180) and Bacon-wrapped Shrimp with Tartar Sauce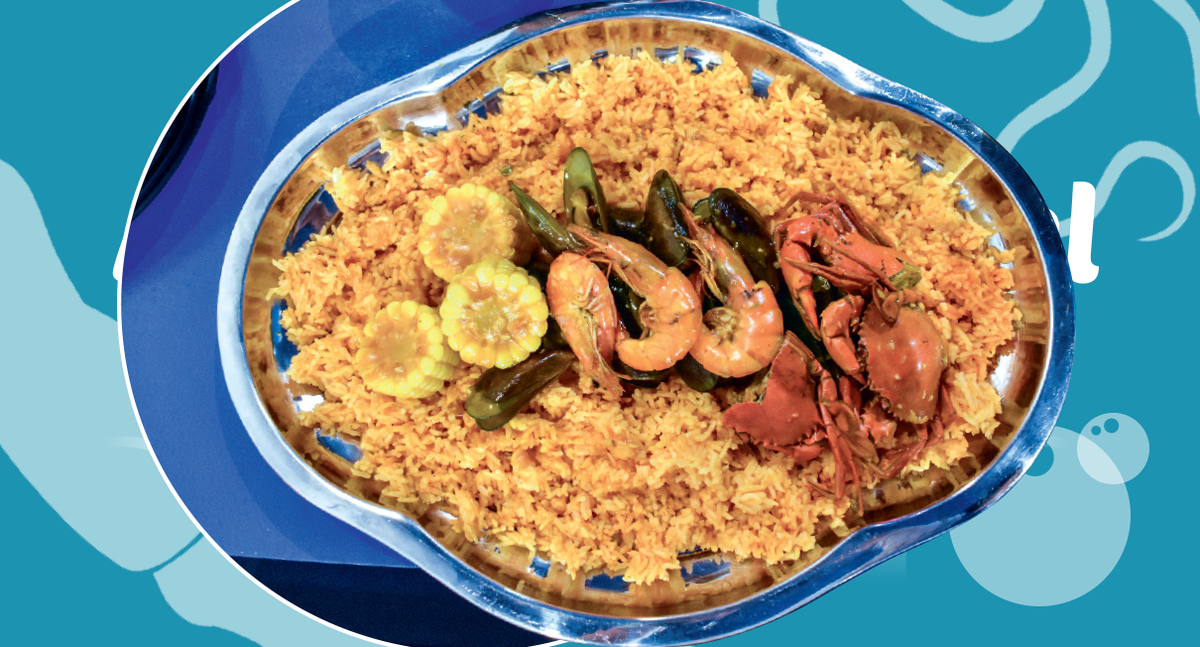 (PHP 240). The mouth-watering Seafood Festival, however, satisfies your seafood cravings putting buttered crabs, mussels, shrimp, and corn on the cob on a bed of java rice, and topped with aligue sauce. We also tried their signature refreshment, the Blue Lemonade Juice Tower (PHP 180) to quench our thirst.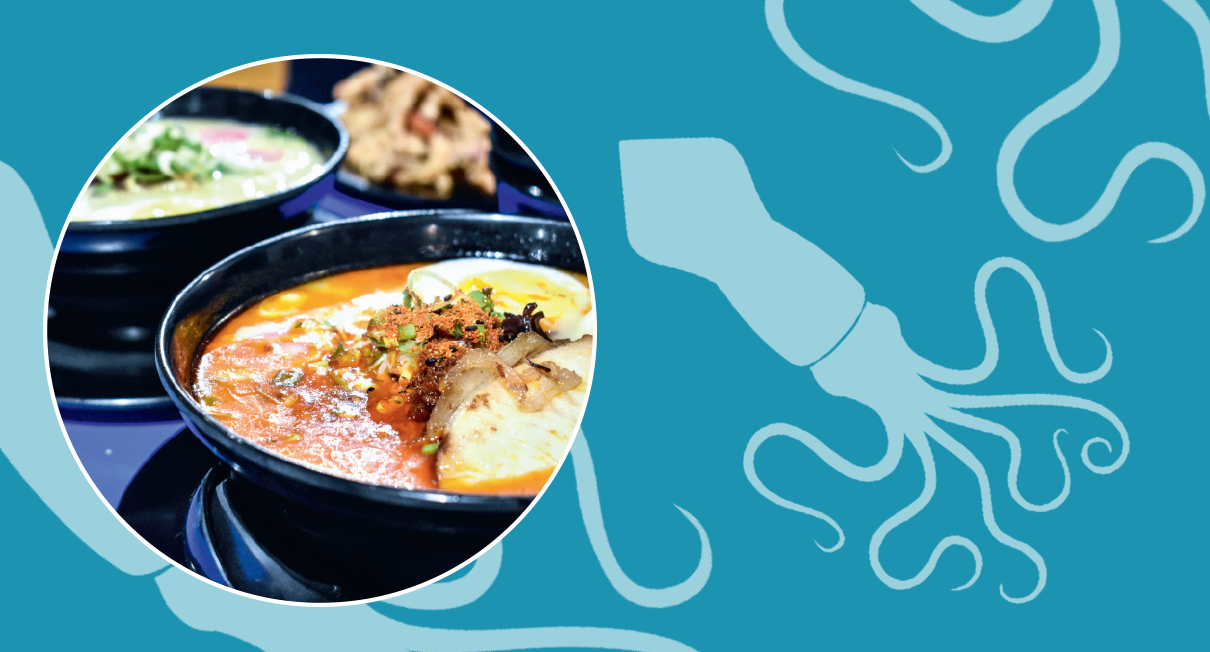 Partnering with Crazy Sushi Manila, the restaurant also offers its best-sellers such as the Tonkotsu Ramen (PHP 290), a creamy and rich pork bone noodle soup topped with a slice of pork belly, tamago, Japanese fish cake, and spring onions; and Spicy Ramen, a spicy pork bone noodle dish (PHP 290).
Vidal also takes pride in the restaurant's commissary, which ensures quality control over their products. They have a strict protocol for their franchisees when it comes to supplying their products.  "We don't add chemical preservatives to our dishes, and we only include salt, pepper, and our secret spices. The freshness on our products is maintained because we don't manufacture ahead of time. In fact, franchisees know that they have to order three to five days ahead."
Currently, Above Sea Level is one of the fastest growing seafood chain in the metro with over 100 branches in Luzon. Lately, the restaurant has entered major malls nationwide. They are currently increasing their branches to Visayas and Mindanao through their franchise programs.
Also published in GADGETS MAGAZINE October 2018 Issue.
Words by Jewel Sta. Ana
Layout & Photos by Theresa Eloriaga