In the heart of San Fernando, in the blink-and-you'll-miss-it street of Zandueta is Halo-Halo de Iloko, loved by both locals and tourists for its delicious and, as the name suggests, uniquely Ilocano version of our de facto national frozen dessert.
The restaurant is run by owner and head chef Xavier Mercado, who personally does the prep work for all of the establishment's menu items. He tries to keep his recipes a secret from everyone except his wife, who also helps out in the kitchen.
Halo-Halo de Iloko started out in 2004 as a hole-in-the-wall a couple of blocks from its current location. It served just Mercado's version of halo-halo. He was forced to relocate the restaurant to his ancestral home because of the sudden influx of people.
"They keep on coming back even the balikbayan, they come back with even more people every two or three years," he remarked.
The singular menu has expanded over time as well, serving up Ilocano favorites and new concoctions such as dinengdeng, Ilocano burger, and sinampalukang buknok (buko and manok). Every item on offer is a celebration of local produce and thoughtful preparation, none exemplifies this ethos more than the halo-halo. As much as possible, each ingredient is taken from a town in La Union, where agri-tourism is being pushed by the local government.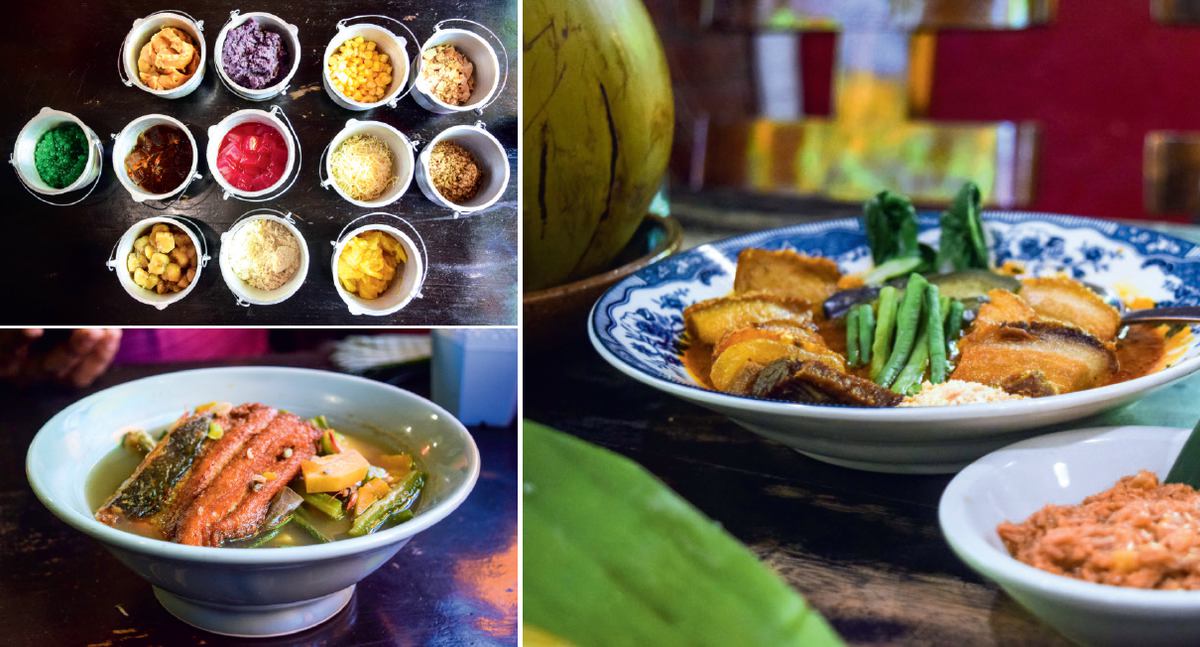 The restaurant offers different variations of their halo-halo including regular, fiesta, buko, fried and ginataan. This also includes a seasonal special ingredient like pastillas (December to January), and avocado during the rainy season.
Mercado has been featured in Madrid Fusion and the World Streetfood Congress for his efforts in local cuisine. He showcased his creation: the Okoy Tikyosko, a variation of the popular deep fried shrimp snack. It's made with mung bean sprouts, shrimp, squash and other ingredients, fried in a skillet. It looks more like a Spanish omelette than a traditional okoy.
Mercado explained that he and his family has always had a strong appreciation for food: "We love to eat. We love to travel. We love to explore. And I love to experiment."
Halo-Halo de Iloko will be moving to a bigger establishment at the end of the year behind the CSI Mall still in San Fernando. It will be a village of bamboo houses and a Spanish colonial-inspired building.
The restaurant is open from 9 am to 9 pm every day, but is open until 12 midnight during the Holy Week. For more information visit: facebook.com/magpasarapkamuna
Also published in GADGETS MAGAZINE April 2018 Issue.
Words by Robby Vaflor
Photos by Jael Mendoza