All the way from the suburban streets of Mexico City, Olas Banditos has brought flavorful Mexican cuisine in the coastal town of San Juan, La Union.
Coming from two Spanish words that literally mean "Wave Warrior," the Mexican joint officially opened its doors in September 2016. It offers food choices to satisfy the discriminating palates of both locals and tourists in the area. The brainchild of Mike Oida and Luke Landringan, this restaurant offers homemade Mexican dishes that will tickle everyone's taste buds.
Strategically located along the surf strip of San Juan, this restaurant is the most eye-catching establishment you'll see. A colorful skull with a surfboard in its background, together with its name, is emblazoned on the entrance. Meanwhile, their vibrant and large menu installed as a mural welcomes visitors. Its interiors are a mixture of contemporary, dynamic, and vibrant Mexican patterns, which perfectly complements their cuisine.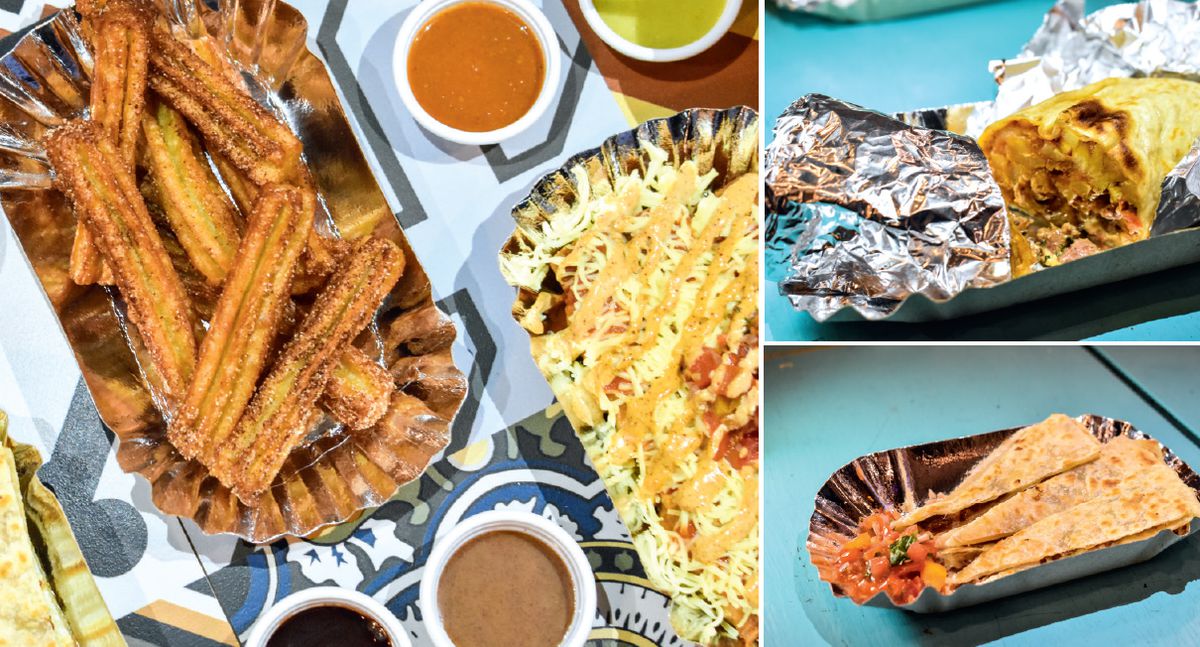 With its mouth-watering Mexican delicacies, customers keep coming back for more. From burritos to quesadillas and churros—they've got it all! Among their best-sellers are the Chicken Flauta, a homemade tortilla drizzled with cheese and special sauce; Karne Asada Quesadilla; California Burrito with french fries, beef, and tomatoes mixed in a special sauce, the Beef Burrito; Homemade Churros with Caramel and Chocolate Sauce; and their famous Horchata—rice milk drink topped with cinnamon. If you happen to be around when it's available, their Shrimp Burrito is also a must-try. Booze is also one of their special offerings to guests, specifically pitcher cocktails like the Margarita.
The store is open from 11 AM to 11 PM, Mondays to Thursdays, and up to 1 AM during weekends. Be sure to visit this unique restaurant if you ever find yourself in San Juan!
Also published in GADGETS MAGAZINE April 2018 Issue.
Words by Jewel Sta. Ana
Photos by Ronel Bautista