No trip to a destination is complete without diving into the local food scene. At La Union, which is surrounded by water, seafood abounds. There is, however, one restaurant to rule them all.
Riverfarm is a seafood restaurant located at km 282 Baroro Bacnotan, La Union, and is an agritourism destination. The quaint restaurant, as told by owner Cesar Ocampo, started with his father's Golden Tilapia fish farm. He then built a hut to where he could go to rest, which then developed into a small restaurant. Fourteen years later, it now sits on a huge expanse of land next to the Baroro river. Ocampo shares that they also plan to open a bed and breakfast soon facing the river.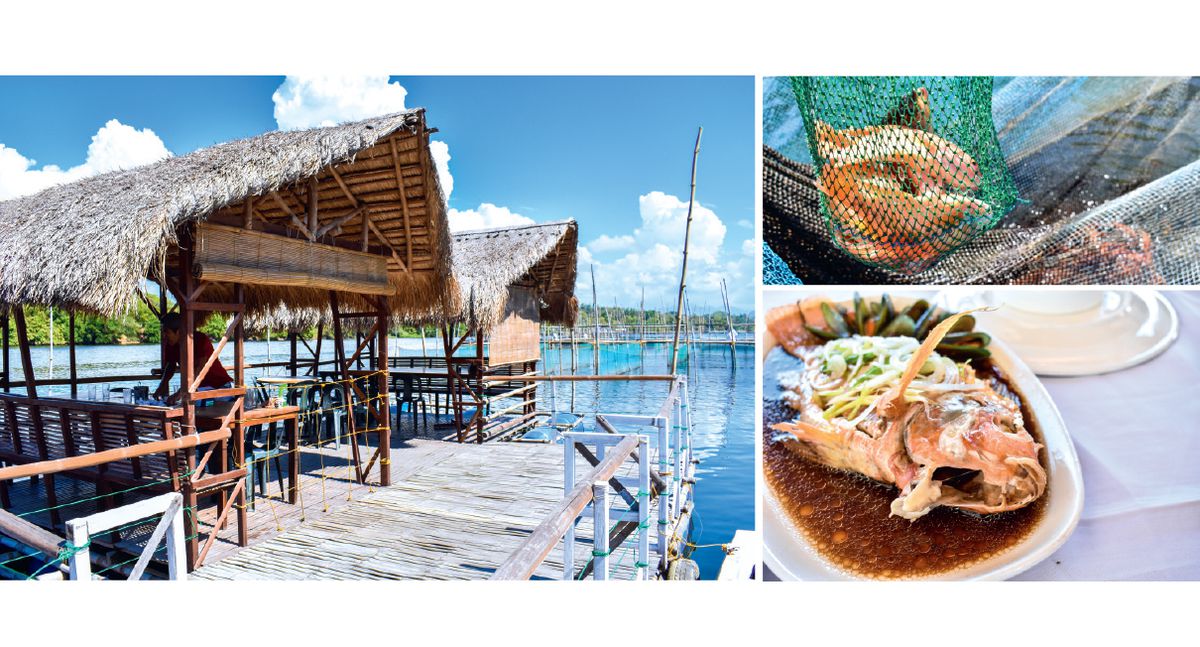 The main part of the restaurant has an open, native design allowing the fresh breeze to blow across the dining area. River Farm's dining hall also extends to the river, with floating cabanas and a river cruise experience to make dining extra special, for a small additional fee.
The restaurant serves fresh seafood, majority of which is harvested from the restaurant's own seafood farm on the daily. Riverfarm prides itself with its home-grown Golden Tilapia, raised in suspended nets. This farming method results in a fresh, clean taste and impeccably white flesh, with great texture.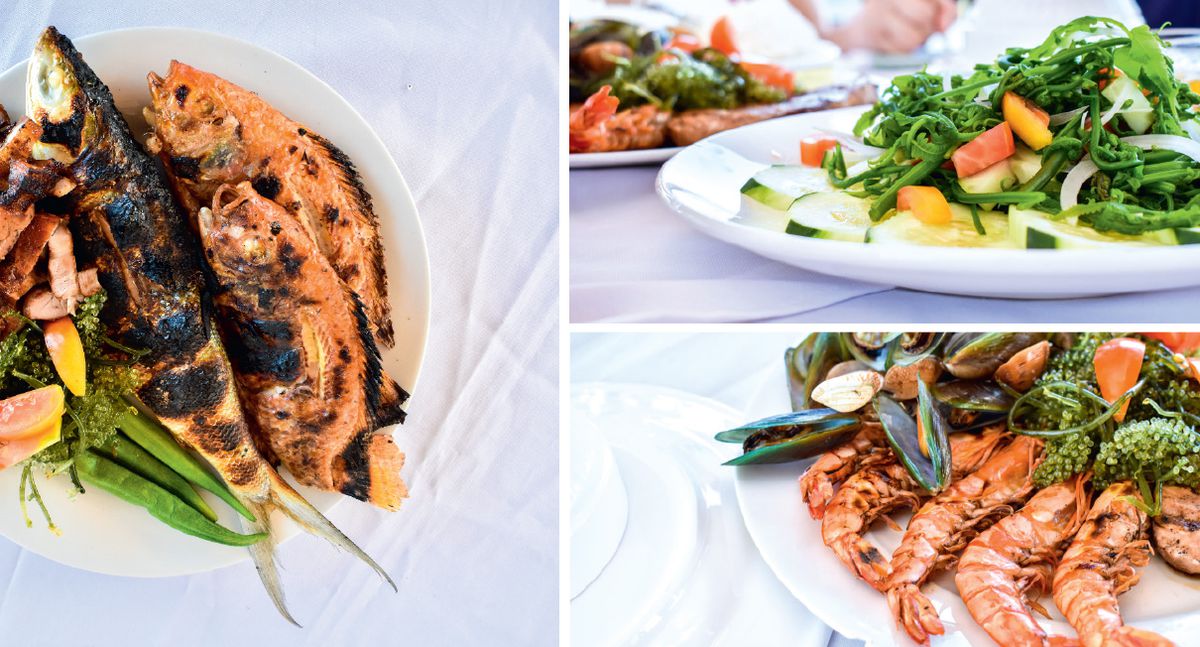 If you're looking to visit La Union, you must try Riverfarm's specialties: Steamed Golden Tilapia, a steamed tilapia smothered in a rich sauce; Boatman's Delight, a boodle fight-like setup with different grilled and steamed seafood; Riverfarm's Hot Pot, mixed seafood sinigang which boasts an all-Ilocano blend; and Pako-Pipino Salad, which is a fresh, healthy mix with refreshing flavors.
Riverfarm is everything you'd hope a countryside dining experience to be: relaxed, close to nature, and filled with mouthwatering delights.
Also published in GADGETS MAGAZINE April 2018 Issue.
Words by Mia Carisse Barrientos
Photos by Theresa Eloriaga