When you think about it, it makes sense to feel happier once you begin decluttering. More doesn't always mean better, and in some cases, cutting down to bare essentials can be the best way to make room for better things.
I've made three home changes in the past five years, and have learned the value of keeping things that only matter. And believe me, in a world of pretty and shiny tech, it was difficult to let go of things. Since things can get so easy to gain, and so hard to lose, many may feel instantly defeated or anxious just thinking about getting rid of possessions they've grown to love. Human as we are, it's easy to attach sentimental value to everything we obtain, and even much easier to accept things that are free!
Now, believe me when I say that you can find happiness in simplicity. Sure, it feels too good to brag and show off every once in a while, but don't be that fool who finds contentment in attention and in the unnecessary. This goes for tech, things, and life and general. Would you rather prefer to live in meaningless grandeur, or have a lifestyle that gives you less stress, less stuff to maintain, and less stuff to clean? Without a second thought, I would choose the latter.
Getting rid of all that junk
The first step in getting into a minimalist lifestyle is getting rid of all your waste or excess. The first time I left my ancestral home, our family held a garage sale. For clothing, I had one simple rule: If I hadn't worn it for over 30 days, it didn't deserve to be mine. This is, of course, excluding formal wear meant for special occasions. Getting rid of tech was even a harder one. If you frequent tech events then you'd know that giveaways are always a thing. Within a month's time of attending these events, you would've accumulated a ton of free power banks, cables, cases, and other cheap mass-produced things from China. And with these things come a lot of novelty items that quickly become paperweight. For tech and everything else, I had one rule: if two or more things had the same function, I ended up getting rid of the other. If that singular device broke, it only meant asking temporarily borrowing from a neighbor or a friend. And perhaps one of the greatest perks of getting rid of all that is unnecessary is that you'd get to sell them and earn an extra buck. Go on OLX, Carousel, or Shoppee, and sell, sell, sell!
Consistency is key
Often times, the first place people will move into will have limited space. And sometimes, a space that is confining will teach you to be tidier and more spatially creative. Moving into a new home is always exciting, and I was glad that I brought less junk with me when the time came to move out. But my first attempt at living a minimalist lifestyle didn't go as planned. I quickly filled the space with things I loved: speakers, instruments, and tech. And just like that, my home was a mess. It's easy to let go of goals, but as long you're aware that you're drifting from one, making a change is possible. It's never too late to break bad habits!
My third chance in attempting to build a minimalist home was when I finally chose to fly and join my family abroad. Moving wasn't easy. I heartbreakingly got rid of things that mattered to me: my guitar, my keyboard, my books. The thing about it was that I'd be leaving the rest of my family and friends behind, and in my mind, I wanted to keep a little bit of everything to remind me of them. But that just wasn't possible, given the baggage constraints. The thing about leaving is that it requires you to change your perspective. Everything I tried to dispose of suddenly gained sentimental value— in my head, a lot of junk magically became so important. But no. There are way better ways to keep the memories while keeping things simple and compact. Be wise, and go digital!
Go for things that are versatile
One of the most challenging disposals I did was getting rid of my tech. I easily fell in love with things that were new and hi-tech, and they've quickly accumulated. But many do the same thing. Two of the same thing that have the same function is a no-no. Go for things that are versatile!
Audio needs
Beginning with music, what better way is there than to buy a versatile speaker that can accurately spread out sound for all your audiophile needs. There are plenty of soundbars out there, and many that won't break the bank. If you're on a tight budget, you can go and purchase the Sembrant SB750 Soundbar which Kimstore sells for just under PHP 3000. Although it isn't the best sounding, for its price it packs a balance of great bass and clarity. And what's good about it is that it supports Bluetooth connections. Seamlessly connecting your phone will enable you to enjoy all those tunes.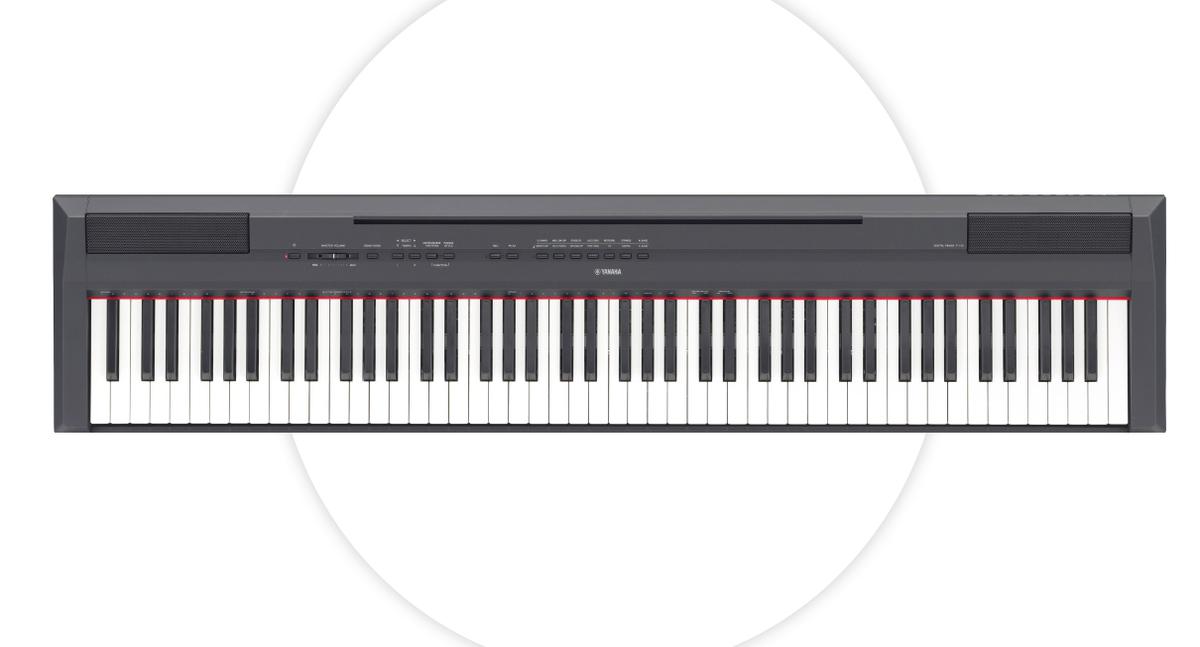 Jamming to your favorite tunes
Don't you ever feel like playing along with a new tune you've fallen in love with? If so, then a purchasing a keyboard may sound like a great plan. Being a Digital Piano, the Yamaha P-115B offers ease of use even for beginners. Sporting an intuitive design and great specs, the keyboard features a touchscreen screen controller, Yamaha's amazing CF sound engine, and weighted keys. Again, being digital, you're able to emulate different instruments as well.
Keeping it powered
One of the caveats of owning things that are portable and electronic is that they'll eventually run out of juice. If you're sick and tired of always running out of juice, invest in a power bank with enough power to charge all your goods. The Aukey 20000mAh would be a good buy, especially if you own power hungry devices. The versatile power bank packs dual USB ports capable of outputting 2.1A—perfect for simultaneously charging both your phone and tablet at maximum speed. With it also comes excessive current, overheating, and overcharging protection. Again, like with all things in this list, it's best to go with things that are much more capable so you wouldn't need to invest in two of the same thing.
Say goodbye to that ball of tangled wires
If you're a person who owns both Android and Apple devices, mixing up wires can get pretty annoying. Before all your devices eventually switch to the much capable USB-C connection, it's best to invest in a much capable charging cable. The Moowee cable seamlessly charges both Micro USB and Apple Lighting supported devices. It offers a maximum charge current of 2.4A and for Micro USB devices, it wouldn't matter which orientation you plug this wire into.
A portable computer like no other
Portability is key as well as being able to squeeze as many functions into a singular device. Although it can never be a full laptop replacement, the iPad comes as a neat tool for almost anything—video and photo post-processing, music production, arts, note taking, you name it. Last April, Apple announced it's budget iPad offering which retains all the neat capabilities and more. With better multitasking capabilities and support for the Apple pen, now's a better time to get one!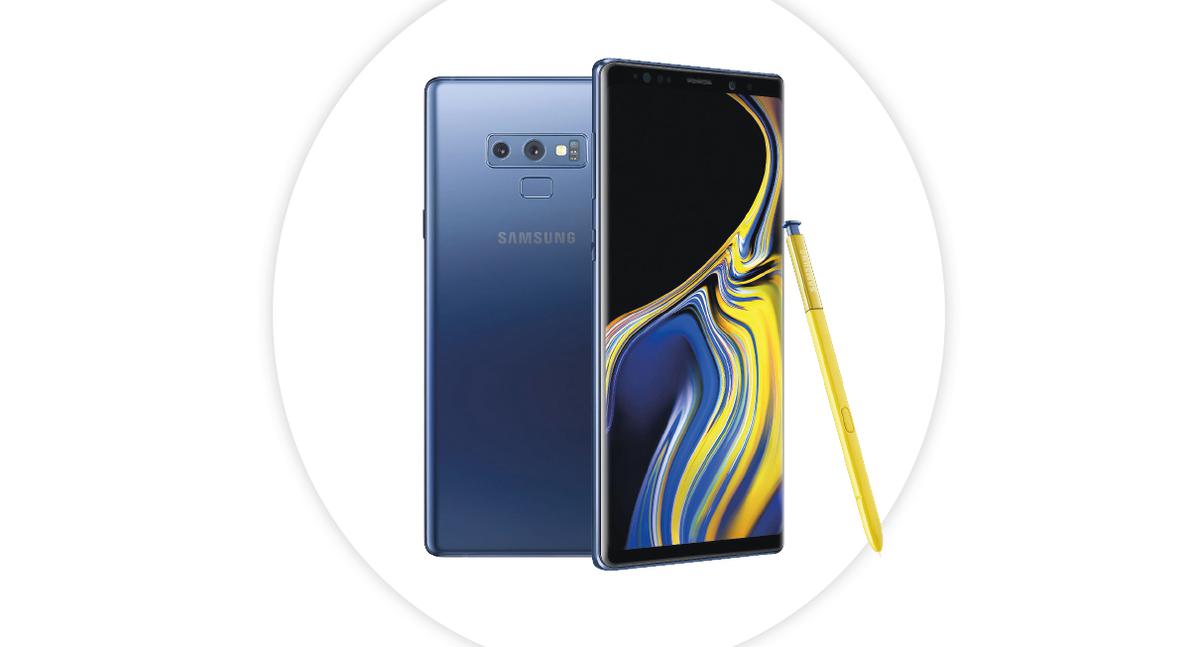 Invest in a beast of a phone
If you're not a fan of Apple, you can also go with Samsung's new top of the line phablet, the Note 9. Marketed as one of the best phones money can buy, the new phone features an even brighter display, better battery, outstanding performance, and new tricks that can be done with the brand's new S Pen.
Words by Gerry Gaviola
Art by Jael Mendoza
Also published in GADGETS MAGAZINE September 2018