Nothing could have prepared us for 2020. What started out as just another year ended up being quite possibly the scariest one the current generation has had. But with all the gloom and doom out in the world, people thankfully kept to themselves not only to practice social distancing but to keep also to keep themselves sane and occupied. For some, it is business as usual with international acts like Childish Gambino, Taylor Swift, and TWICE among others having new releases to help their fans and in turn their collaborators as well.
Just as we are starting to take on new things, there are artists out there who have found mainstream appreciation during this time with a couple of new names in the craft. While it is great for people to look back and find older stuff suddenly more interesting, new music is always welcome, especially here in Music Corner. So in this list, I have got a couple of artists who let their creative impulses out and made their first collections during this strange time.
Michael Pacquiao
Starting off the list with the surprise hit so far this year so far, Michael Pacquiao surprised the general public by creating a Youtube channel and started uploading music online. His latest project, a self-produced album, along with a couple of singles helped began his foundation as an emerging talent in the industry.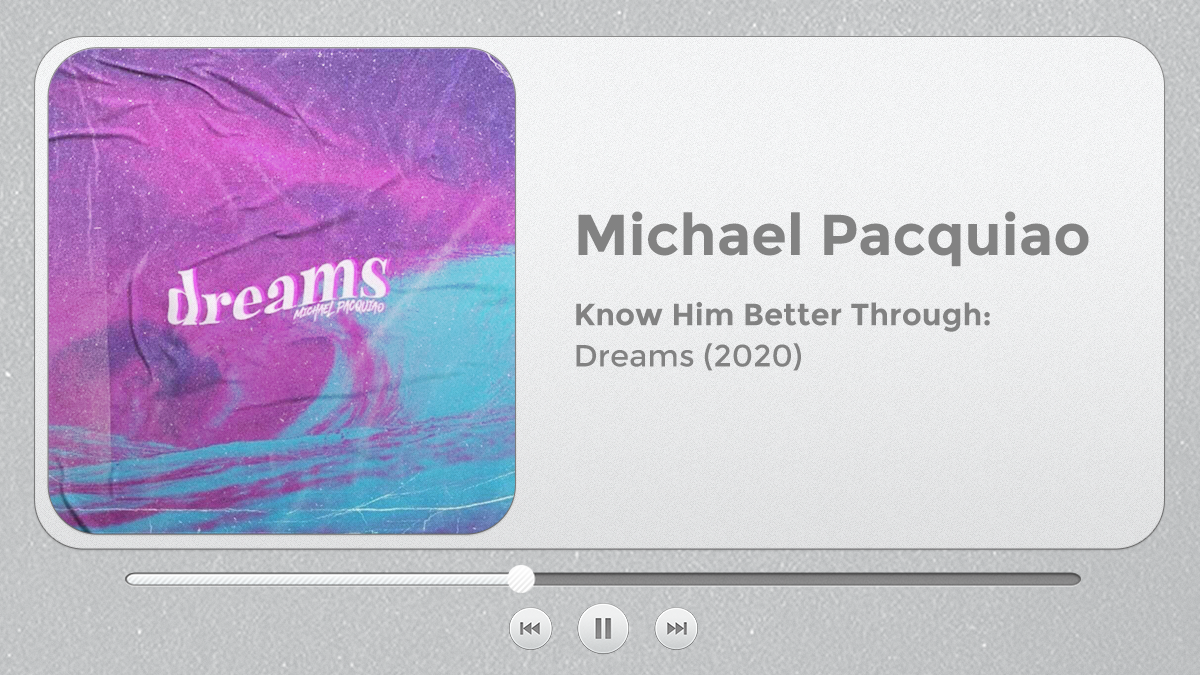 Know Him Better Through: Dreams (2020)
His aptly titled debut album is perfectly summed up in one word. Talking about both kinds, the tracks in the album are created to have a dream-like atmosphere. The other kind, on the other hand, is explored lyrically. From the encouraging words of Alan Watts in Go To Sleep to the nightmare of social injustice in Movement, the album has its moments of raw edge but does not fail to stay on point. Whether it is intentional or not, the thematic and musical symmetry is a welcome trait. Michael Pacquiao's sound, rough as it may be right now, is an element of his own making him one to watch.
Zild Benitez
IV of Spades frontman Zild Benitez released a single, Sinungaling, a couple of weeks before announcing their hiatus. The quarantine period definitely led artists to discover their own styles better and it was no different for Zild. His self-isolation, playing a major role in his solo outing, resulted in a either a more refined yet chaotic sound, perhaps as a reaction to the feelings involved in the making of the album.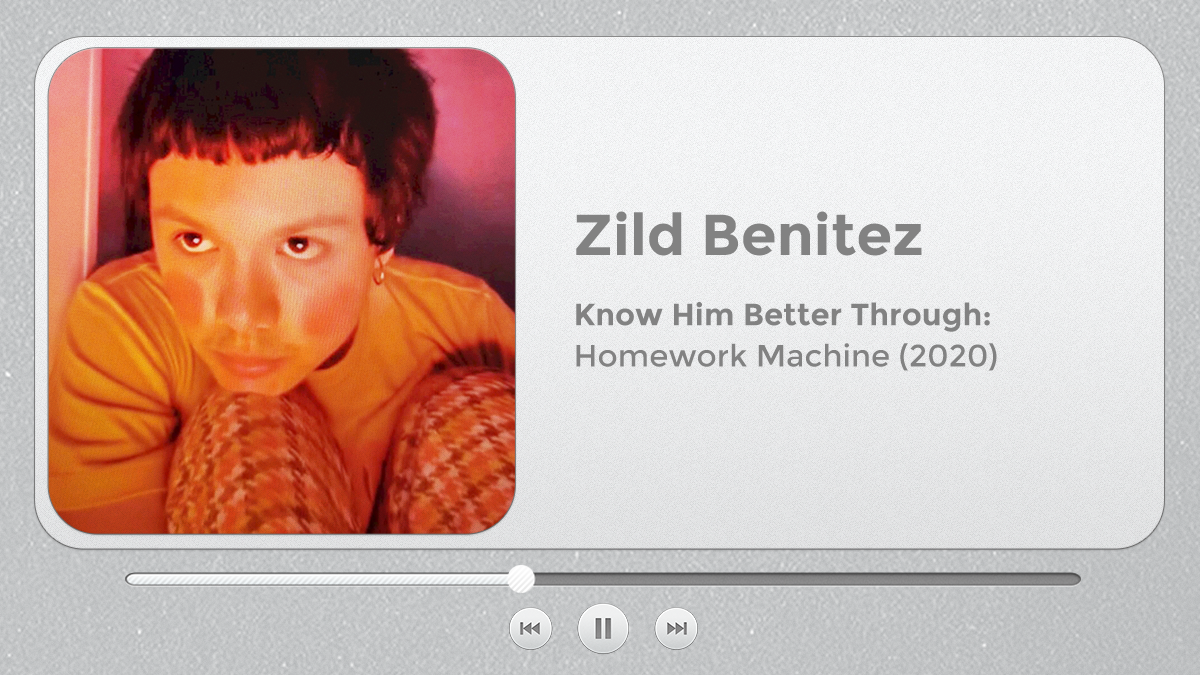 Know Him Better Through: Homework Machine (2020)
Zild Benitez ran loose with his soundboard with his first solo album. With his trusty
synthesizer in hand, he veers away from the mainly pop funk sound of IV of Spades but does not completely abandon it. Instead of 60s to 70s influences, Homework Machine evokes the synth filled 80s and the rise of techno music in the 90s especially in Dila and Mapangpanggap. Of course it goes without saying that the emotion is not lost in all the music talk. With alalahanin displaying an emotional yet somehow all-too-familiar conversation between the speaker and their parents. All in all, it's a good outing for Zild Benitez as a solo artist, and if the music here is any indication, his on-going musical growth will be a welcome offering to fans everywhere.
Ena Mori
Japanese-Filipino artist Ena Mori has been making rounds in the industry long before finding her sound like Michael Pacquiao and Zild Benitez, who she worked with for her latest single FALL INLOVE!. Switching from classic to pop, her journey included learning the piano and joining competitions at an early age, a stint on the band Dayaw, which in itself is worth a listen, before finally going solo to further her own style — and what a sound it is! With her 80s and 90s pop inspired music, her style, same as pop as a genre itself has a wide range. Perfect for parties, but can also be introspective.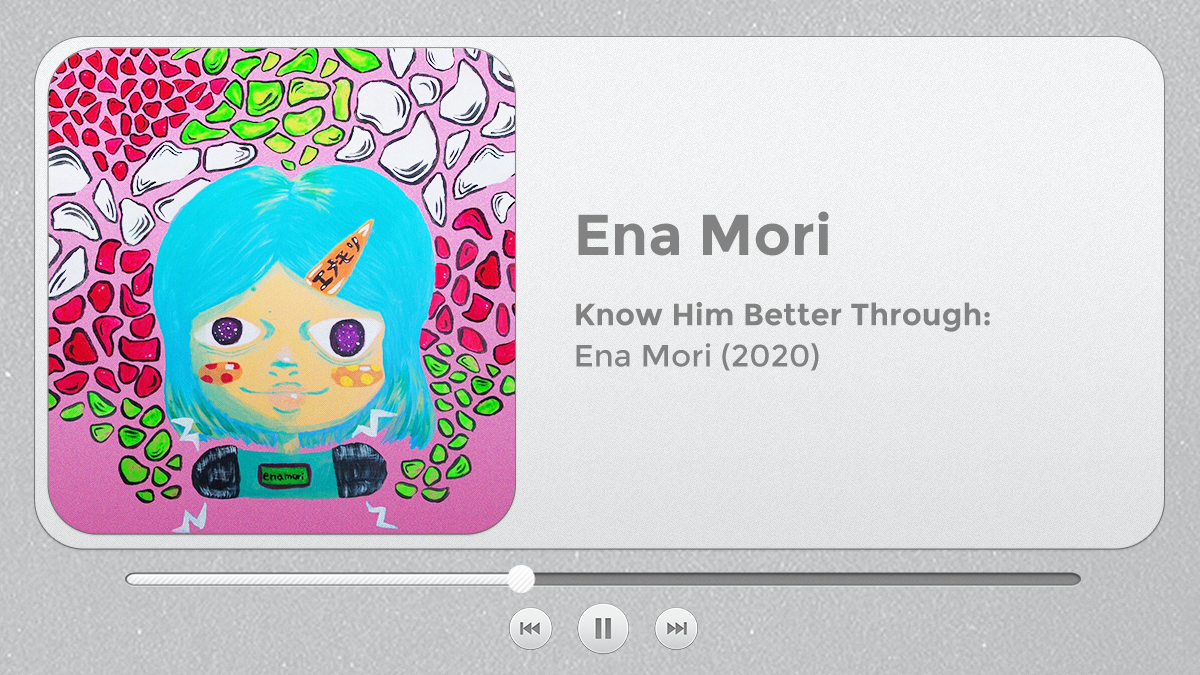 Know Her Better Through: Ena Mori (2020)
Ena Mori's self titled album is a collection of her single releases along with two new songs. A great outing especially considering her shift from her work with Dayaw, to pop. With a mixture of genre staples carefully sprinkled throughout the tracks, it will not be surprising to find yourself bopping alone or with a group of friends, while socially distancing of course, to the music. With the slew of songs being released in this age, it is still uncommon to find yourself swinging your arms in the air with the music but realizing that the lyrics are akin to your inner thoughts. One such track is Safe Zone, telling about feelings of regret when you reject a person. Made with enough pop to energize, it makes for a perfect party anthem but also has the right amount of lyrical and thematic prowess to get you emotionally invested. And that feeling of being understood, that is a great feeling indeed.
ALLMO$T
In 2018, Olongapo-based rappers Russel dela Fuente and Crakky Timog met singers Jomuel Casem and Clien Alcazar in a social media group for underground Filipino artists in 2018. They then decided to collaborate for a track, the sleeper hit Dalaga. After going viral, the four artists decided to form a hip-hop crew. In just two years, the group's songs have been streamed millions of times. With the group's offerings leaning more of a midpoint between R&B and hip-hop even having funk and some rock influences, it shows the group does not just do simple tracks and that they are just getting started.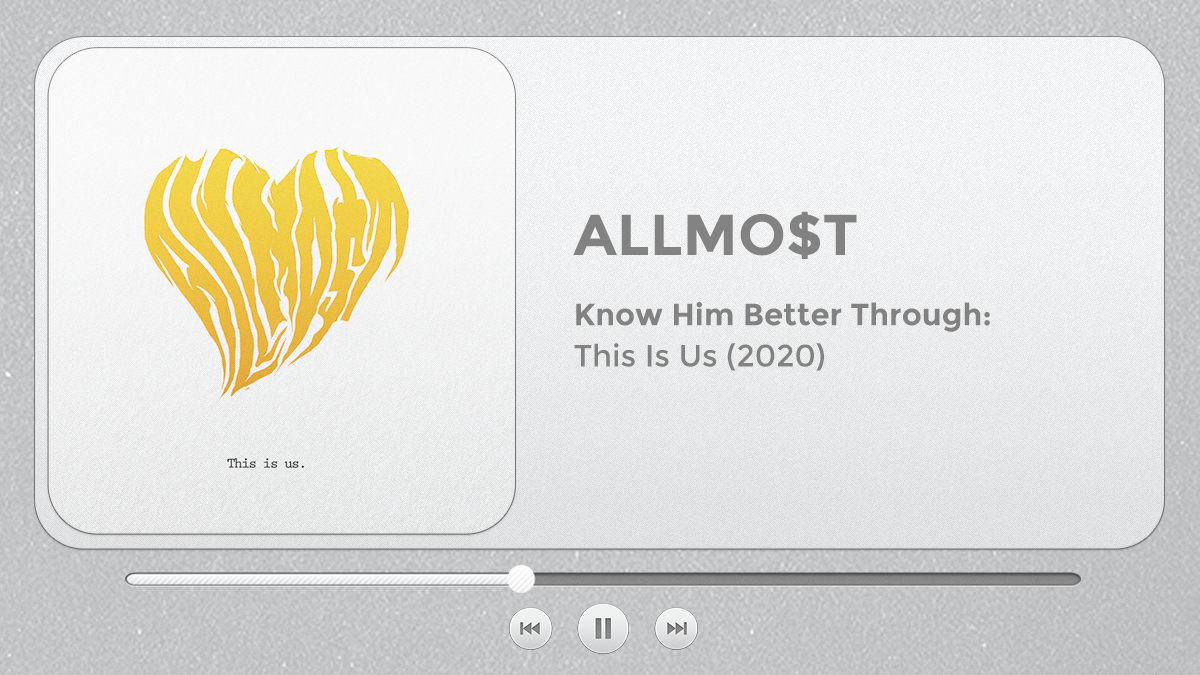 Know Him Better Through: This Is Us (2020)
Starting off the album with a good amount of R&B dosage with Gap, followed by the banger Lagi Kang Kasama, the group does not let up on their songs about relationships, commanding a variety of tones both lyrically and musically. With Space and Mananatili in the middle of the album providing a surprising amount of rock staples, it shows the group is not just a one trick pony. That they are experimenting and not afraid to. Additionally, by giving all members their time in the sun is also refreshing as not one particular tone takes the lead, making it more apparent that the album is a collaborative effort.
Words by Gabriel Pe
Also published in GADGETS MAGAZINE November 2020 Issue