For Filipino homemakers, the holiday season means spending a lot of time in the kitchen. The frenzy starts weeks ahead of Christmas, with many kitchen divas baking their own fruit cakes, food for the gods, caramel tarts, oatmeal cookies, crinkles, and other specialties to give away as much-valued, home-made gifts. Then, as the Christmas parties roll around, the kitchen gets even hotter with all the cooking that needs to be done to feed the carolers, the school friends, the office mates, the balikbayan relatives, and all the other guests with whom we share the joys of the holidays.
For over fifty years now, the one name trusted to help us prepare the best holiday feasts is Petron Gasul, the iconic blue tank that is a mainstay in our kitchens. And, for several generations now, the byline "Ang Segurista, Petron Gasulista," has highlighted the essential safety, quality, and authenticity of Petron Gasul, the gold quality standard for LPG.
For smart homemakers, Petron Gasul gives you real value for money with its cost-efficient blue flame and accurate volume. With your Petron Value Card, you get an additional benefit with a P10-discount on the 11-kg refill when you present your card upon purchase at participating Petron Gasul stores. Petron Gasul 11-kg refill purchase at Petron stations now also earns Petron Value Card points.
Petron Gasul produces a clean-burning blue flame that is economical and efficient. Petron Gasul emits a true-blue flame that cooks your food faster while keeping your pots spick and span. All these translate to efficiency, both in LPG use as well as your precious time.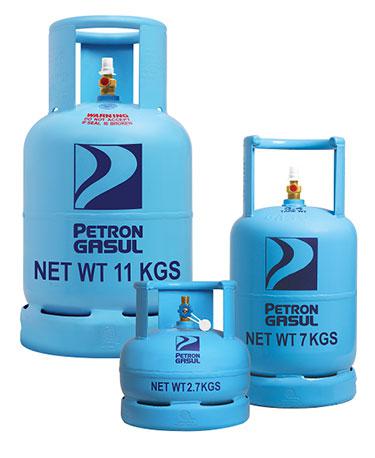 Petron Gasul cylinders are manufactured to meet stringent safety standards based on the Philippine National Standards, including wall thickness, weld integrity, and valve fitting. A laser-printed quality seal is your assurance that each Petron Gasul delivered to your home has passed rigorous safety testing.
The gold standard of Petron Gasul also gives you the assurance that you are getting the correct amount of LPG that you paid for. It is available in several sizes to meet specific needs. For instance, the 2.7-kg cylinder is great for camp-outs and outdoor cooking, as well as a reserve tank in the kitchen. For general household cooking needs, you can choose either a 7-kg or the 11-kg refill. For restaurants and other commercial applications, Petron Gasul comes in 22-kg and 50-kg cylinders.
In Metro Manila, you can avail of free delivery and installation by calling the hotline (02) 737-8000.
As a household staple for years to come, Petron Gasul is keeping up with the times through its online presence. Check out its official Facebook page— http://facebook.com/PetronGasulPH—for easy-to-do recipes and useful household tips. You can post your queries, and also get a chance to win giveaways like aprons, kitchen knife sets, and even movie tickets.
Enjoy the coming Christmas holidays and prepare the best holiday feasts ever with the gold-quality standard of LPG—Petron Gasul—in your kitchen.