Three decades of successful business is no mean feat. There are not a lot of brands with this breadth of experience, and in a fickle industry such as aesthetics and wellness, it is an achievement only possible through quality service and customer loyalty. Dermcare is acknowledged as one of the local pioneers of aesthetic services and is a reputable brand with a presence throughout the country.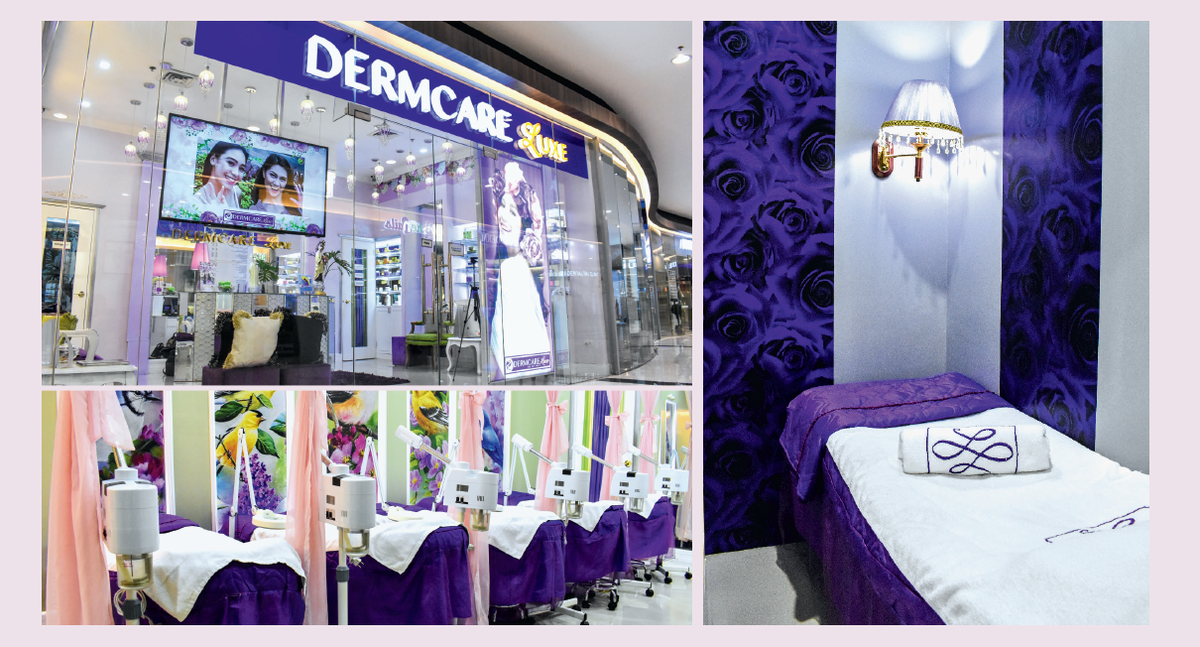 The brand was born in 1989, a time when facial services and skin care products were considered luxuries. With the aim of democratizing beauty, businesswoman Zenaida Palisoc ventured to offer affordable, dermatologically-tested products that would help address the varying skincare needs of Filipinos. The business grew, and with the widespread demand for beauty services, Dermcare Professional Skin, Hair, and Spa center was born.
Dermcare offers pampering services from head to toe. Carried out by extensively trained therapists and dermatologists, you could avail of simple to complex treatments for the hair, face, body, legs, and feet. Facials are offered in categories Pimple Control, Whitening, and Anti-Aging. According to Dr. Carol Orate, Dermcare is frequented by customers for their signature diamond peel. An hour-long treatment, therapists subject the face to different, non-invasive procedures to achieve a deep-clean, smooth out lines, and reveal an overall younger, radiant skin.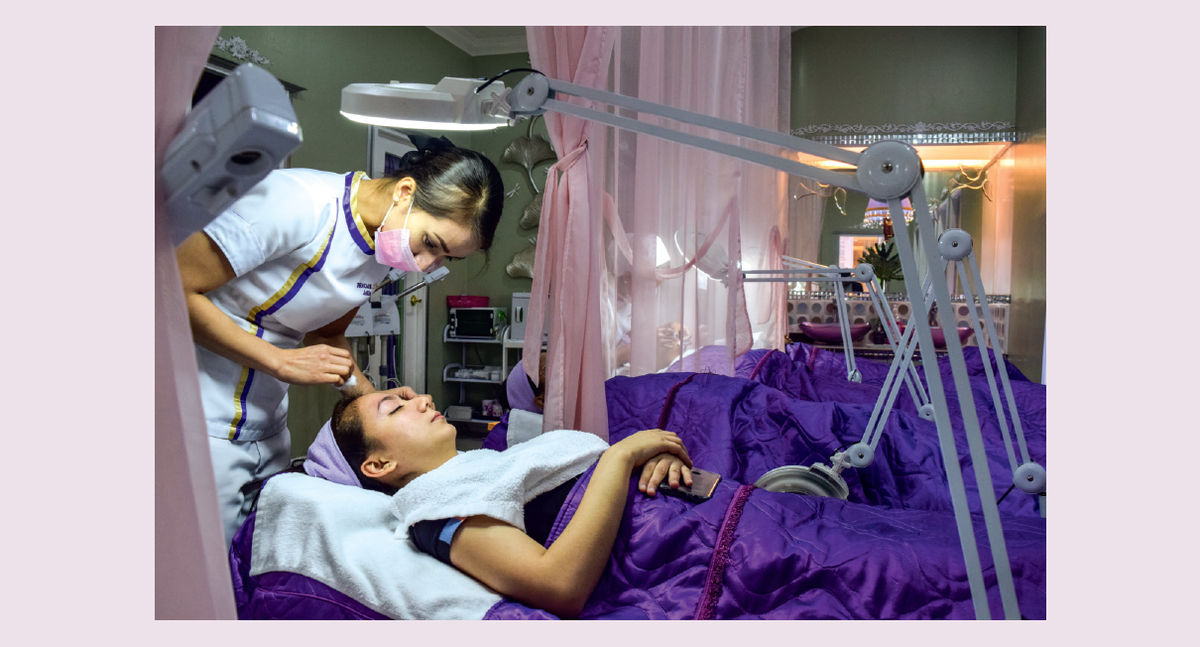 As the diamond peel isn't necessary for everyone, Dermcare therapists assess every client to determine the service best suited for their skin type. The aesthetics center also offers varied treatments for the body, including relaxing massages and advanced slimming procedures, as well as hair beautifying services.
Rather than crafting services for a niche market, Dermcare treatments are all-encompassing. Dr. Carol shares that they have clients that have been going to them for facials as young professionals, and are still regularly visiting them but now with their own kids who likewise seek professional skincare.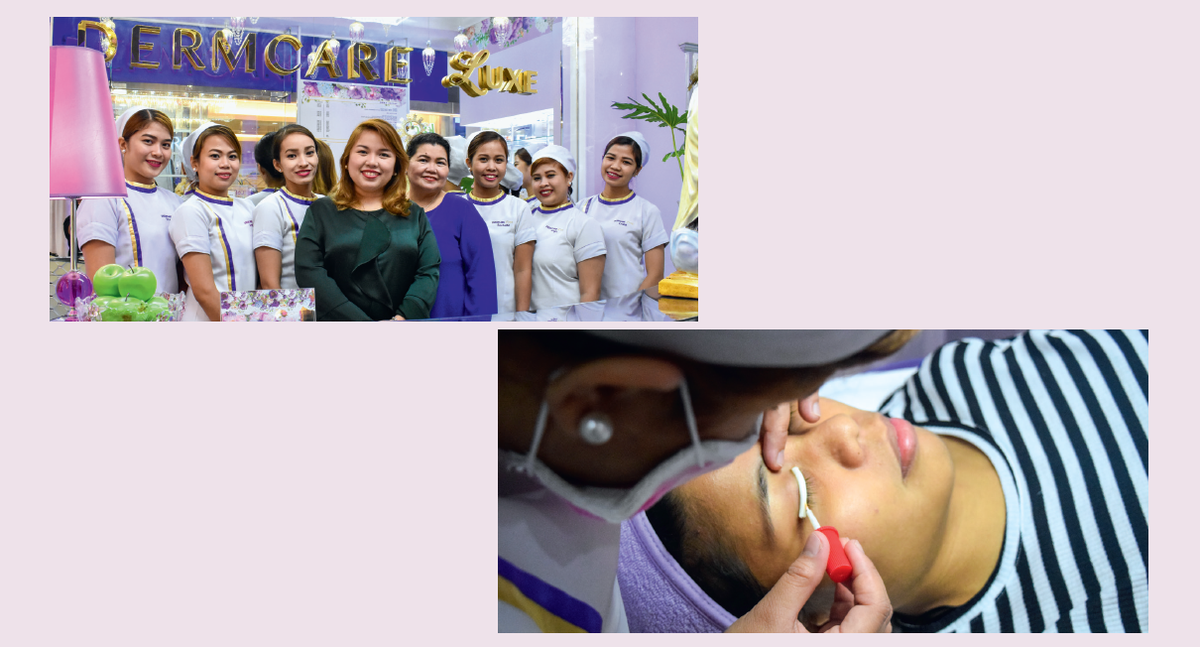 Each Dermcare branch has a theme, but all have interiors that make clients feel welcome and facilities that provide utmost comfort. While Dermcare is already an undisputed name in the aesthetics and wellness business, they continuously strive to better their services. They have a medical and R&D team that looks into consumers needs,  enabling the center to make available new products and treatments every year. An example is their new oxygen infusion, a specialized procedure that rids the face of impurities and promotes collagen production for a more youthful glow. Apart from the procedures involved, Dermcare makes use of their own formulation which has been carefully crafted with active ingredients and vitamins to effectively improve the skin's appearance.
Dermcare partners with e-commerce platforms to constantly introduce discounts, promos, and packages to treat customers with refreshing services at an affordable price. The brand also continues to expand, now with over 50 branches across the country. For customers who avail of packages and suddenly have to travel to another place within the country, Dermcare makes sure that they can still avail of the service at a branch close to where they are.
Customers can indulge at either Dermcare Professional Skin Hair and Spa or Dermcare Luxe. The price for and quality of services is the same across the Dermcare brands but the latter has additional premium treatments. To further incentivize their clients, the aesthetics and wellness center also has exclusive treats to members as a showing that they really do care.
Also published in GADGETS MAGAZINE November 2018 Issue.
Words by Mia Carisse Barrientos
Photos by Theresa Eloriaga