Speedster, a quat disinfectant, is proudly 100% Filipino-made, with a non-corrosive and water-based formula that kills viruses without damaging surfaces even with repeated use. It's also uniquely suited to fight against Covid-19 since it contains quaternary ammonium compound or quats, a disinfectant ingredient verified by the World Health Organization (WHO) to fight against the coronavirus.
At this point, everyone is already familiar with the basic safety protocols implemented to curb the spread of Covid-19. These include frequent hand washing, physical distancing, and refraining from touching one's face. Of course, wearing a face mask and a face shield are also necessary when going out to protect one's self and others from the disease.
In addition to those safety protocols, disinfecting spaces and one's belongings is a great extra step that will help protect everyone from the dreaded coronavirus.
Here are the items that the Speedster quat disinfectant can keep virus-free for your continued everyday use:
Car interiors
The coronavirus can survive on plastic for five days according to the WHO while it can last up to eight days on leather according to OCLC, a nonprofit global library cooperative. The two are common materials used for car interiors. Since using your own vehicle is one of the preferred ways to travel during the pandemic, adding a layer of protection by frequently disinfecting the inside will give both the driver and passengers peace of mind so they can come home knowing they're sufficiently shielded from germs and viruses.
However, you have to be careful with cleaning and disinfecting car interiors so as not to discolor or damage the surfaces. Good thing Speedster quat disinfectant is specially formulated so they can be used for routine disinfection without corroding the material. You can also find a helpful guide on how to properly clean and disinfect different materials and surfaces inside a car on Speedster's Instagram account.
Leather bags
Handbags are helpful for keeping things in one place when going out but that makes them susceptible to different bacteria and viruses, especially when they're placed on different surfaces like tables, countertops, chairs, etc. To keep your premium leather bags smelling fresh and virus-free, keep a bottle of Spritz & Go in your bag to disinfect them before, during, and after every use.
While it's designed to kill germs on leather surfaces, it can also be used on other materials like canvas and plastic. As explained in a New York Times article, the virus can't survive long on fabric like canvas. However, boosting your protection against the disease can only help in keeping you and your loved ones safe and healthy.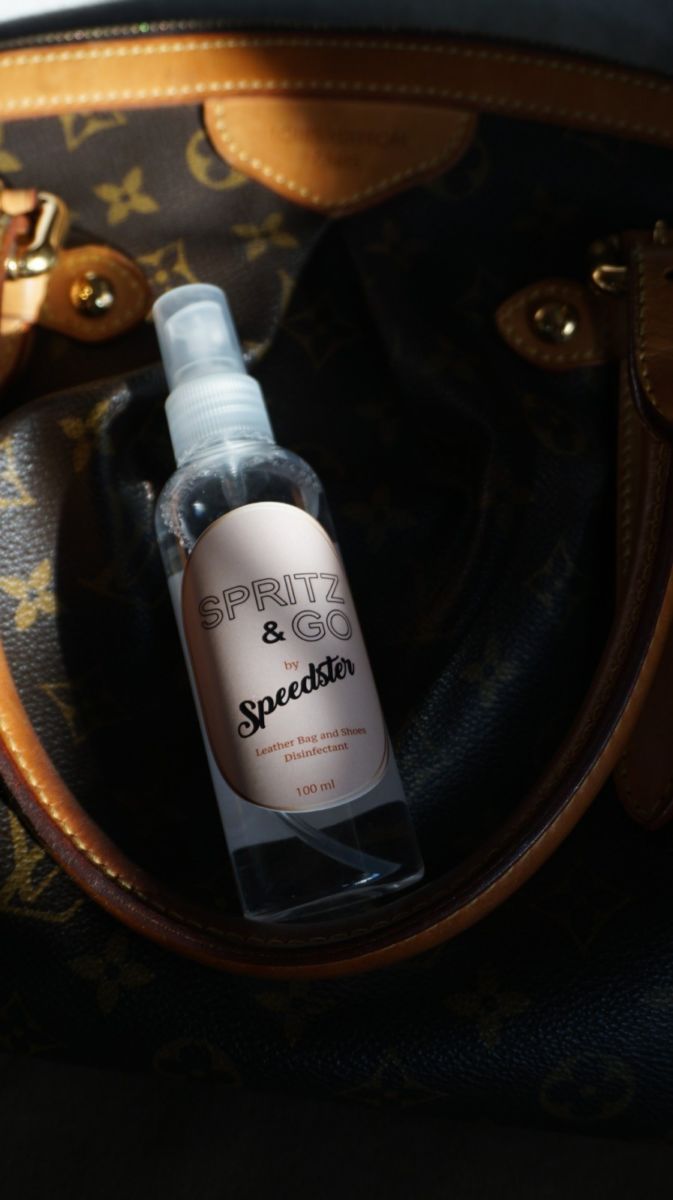 Sneakers
According to a Hindustan Times article, soles made of rubber and PVC can keep the virus active for five days or more. Being made of different materials like leather, plastic, rubber, and others, it's important to use the right disinfectant for different surfaces to keep your kicks virus-free and looking good as new.
Leaving your shoes outside the house is one way to keep the virus out and another is to spray them with Shoo Away, which will disinfect collector pairs without damaging the design or the material itself.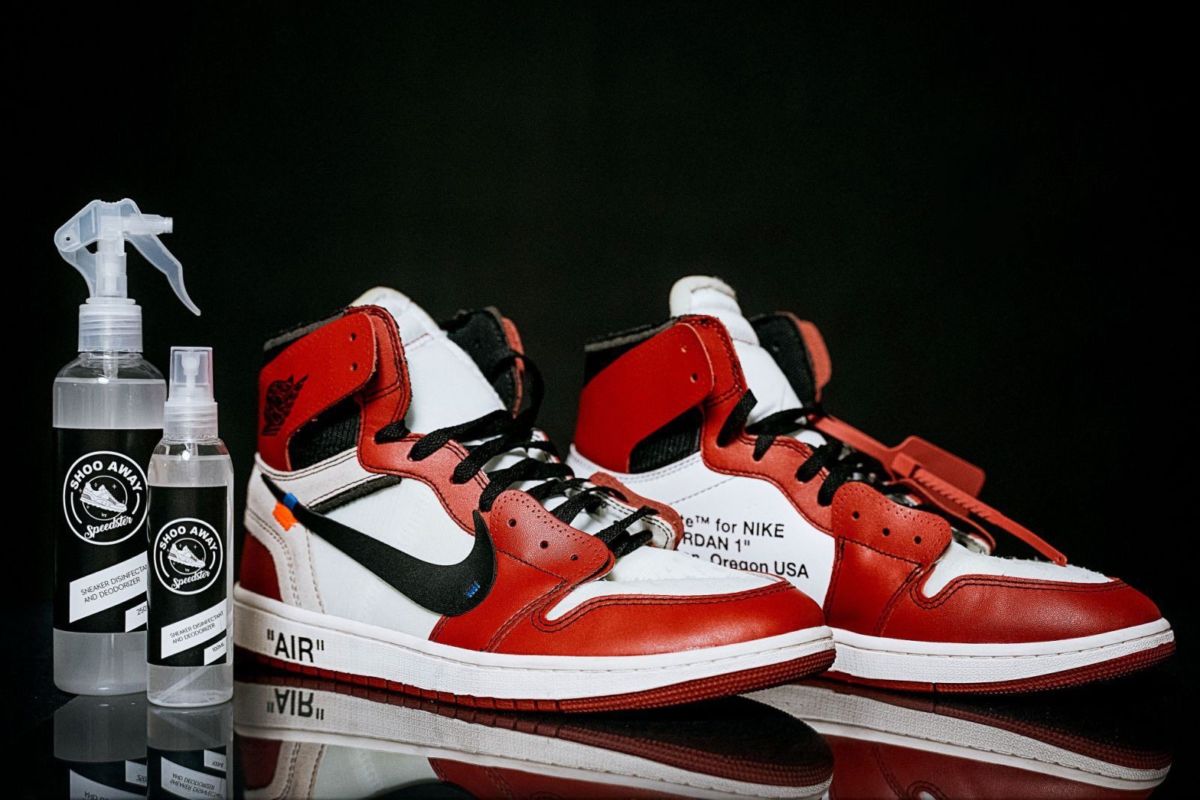 Gadgets
Gadgets are one of the most high-touch items we have especially now that most activities have shifted to digital platforms. With all the constant touching comes the need to disinfect more frequently. Afterall, the virus can survive on glass surfaces for up to 4 days according to the WHO. By using Clean Tech, you can tap away without fear as it disinfects screens without corroding the surface so you can still get a clear and clean view.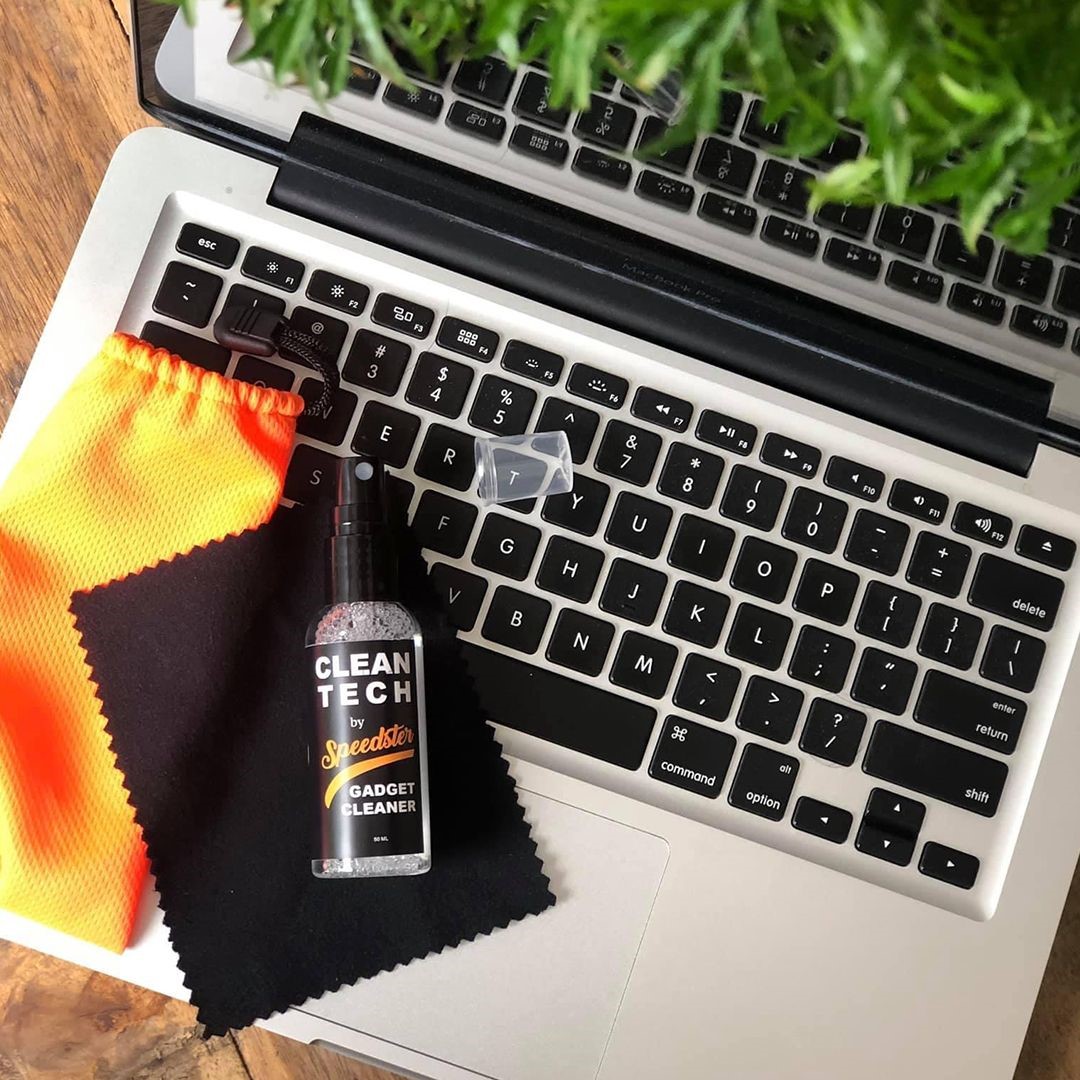 Gear
Now that motorcycle taxis are plying the roads again, it's especially important for both drivers and riders to be vigilant in doing their part to keep the virus from spreading. Pro Gear can help in mitigating the spread since it kills 99.99% of viruses and bacteria and deodorizes gear like helmets, gloves, face shields, and riding jackets.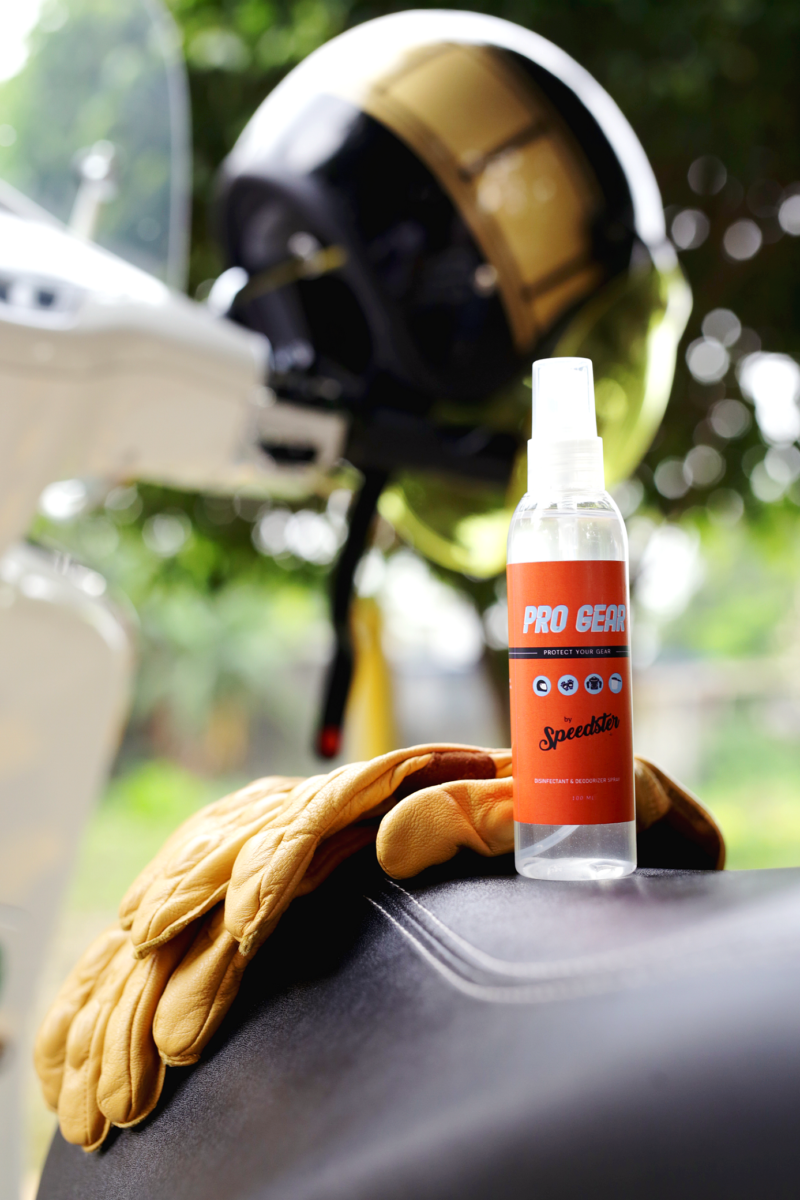 Quat-based disinfectants like Speedster take 10 seconds for the compounds to activate and kill germs based on Cleaner Solutions. Because of this, most of Speedster's products are sprayed thoroughly on the item to be disinfected and left to stand for five minutes. The remaining moisture can then be wiped away with a clean cloth. The only exception is Clean Tech, which is advised to be sprayed on a microfiber cloth before using on a gadget.
When it comes to health, it's always better to stay proactive and do what you can to avoid getting sick. As Speedster's tagline goes, #DisinfectBecauseYouCare not only for yourself but for your loved ones as well.
Grab a bottle at the nearest Wilcon branch or order online at Lazada, Shoppee, or its official Instagram page at speedsterph.